Transform your decision making across the business with our AI powered platform
6 digital powers integrated seamlessly through our solutions to make the complex simple
Risk & Opportunity Visibility
See farther and deeper, spot risks & opportunities much earlier.
Boundaryless Collaboration
Bring the right people and facts together in real time to solve problems.
Predictive & Prescriptive Insight
Smart algorithms and analytics that forecast the future and suggest the smart plays.
Real-time Scenario Planning
Understand resource constraints, financial trade offs of different decision choices.
Closed Loop Execution
Drive real time alignment around decisions, monitor execution vs. plan.
Continuous Learning
Measure performance intelligently, drive accountability and continuous improvement.
System designed for all enterprise users
Adapts to the way enterprise users work, driving higher adoption.
Blazing Performance
No more spinning when you ask a question or make an edit. o9 delivers blazing performance for analytics, reporting and planning.
In-memory Columnar Database
Fine-tuned for analytics and planning
High-speed query performance
Scalable data compression
B-tree Storage for Efficient Updates
Incremental delta tree for edits
Automatic merge with columnar base
Lighter memory footprint
Smart Hierarchical Partitioning
Separate read vs. write partitions
Key based sub-partitions
Effective caching for hot queries
Unstructured Data Framework
Intelligent tagging and indexing
MongoDB integration
Integrated structured models
Advanced Analytics, Intelligent Algorithms
Integrated capabilities that make the complex simple.
Smart Alerts
Intelligent data mining
Find risks & opportunities
Notify stakeholders
Statistical Forecasting
Sophisticated library
Embedded R plug-in
Pick-best models
Demand-Supply Match Solvers
Fast solvers
Optimal demand-supply match
Interactive problem solving
Product & Services supply chains
Scenario Planning
Easy to construct
Private and public
Constraint analysis
Financial tradeoffs
Process Calendar
Process cadence
Alerts
Adherence reporting
Natural Language Based Reports
Live meetings on the system
Automated report generation
Management reports & dashboards
3P Analytics & Algorithms
Post game — what happened?
Predictive — what is likely to happen?
Prescriptive — what actions to take
Contextual Collaboration
Ideas, Proposals, Assumptions
Story behind the numbers
Task Management
Capture and track action items
Timely execution
Execution measurement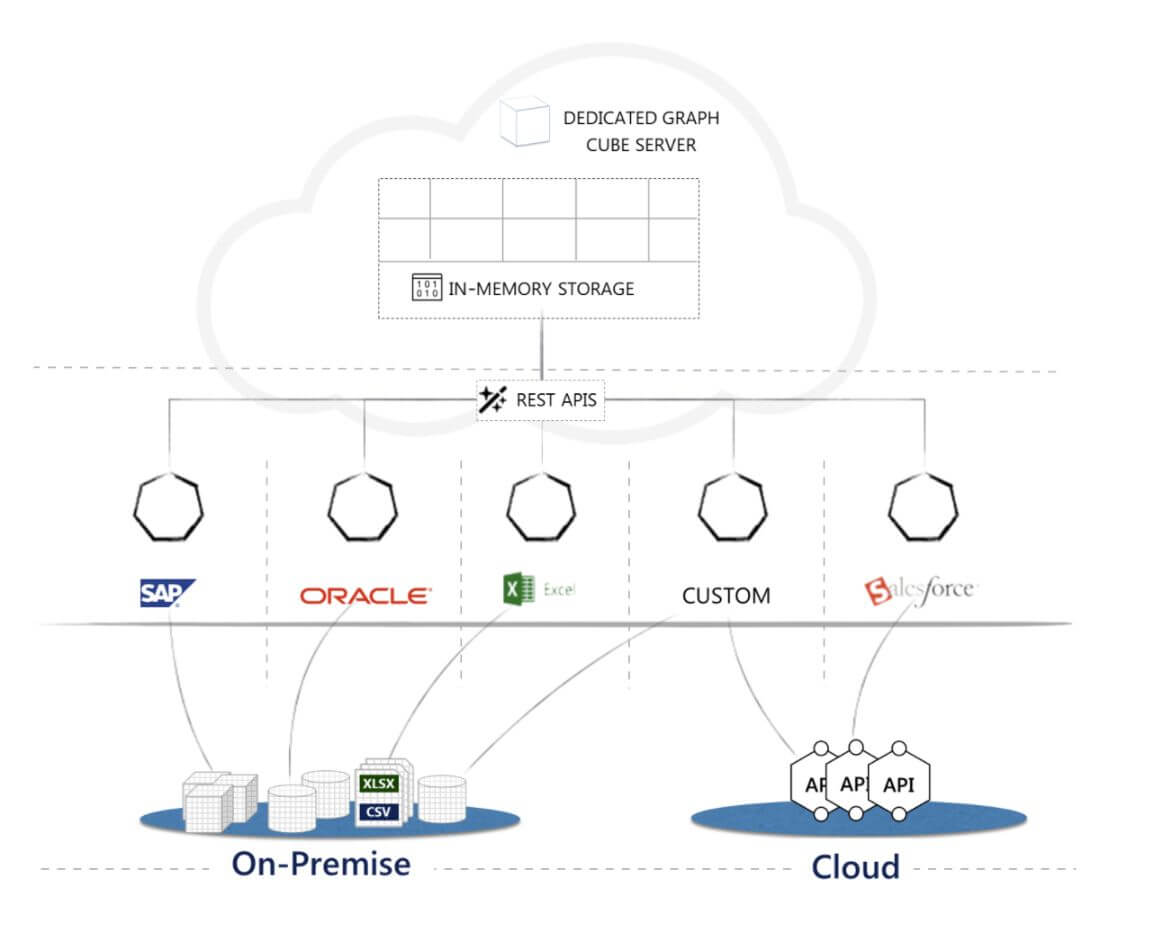 Rapid Integration Services
Rapid integration connectors for most standard cloud and on-premise source systems.
Connectivity Services
Secure Rest APIs
Real time oData Adapters
ETL Services
Direct in-memory loaders
External Connectors
SAP Connector
Oracle Connector
Salesforce.com
Excel Connector
Enhanced Security Framework
Highest level of security and encryption services to safeguard data whether deploying on a private or public cloud.
Role-based Access
Granular access control restrictions based on role.
Full Audit Traceability
Logging and traceability at transaction level for auditing.
SAML SSO
Secure single sign-on and authentication services.
Full Encryption
Multi-level encryption options based on enterprise needs.
Looking for a digital platform to orchestrate your entire planning process?
Request a demo that will highlight the capabilities that matter to you