Published: February 28, 2023
Reading time: 6 min

Guillaume Bothier
EMEA Industrial Manufacturing Sales Director
Different times call for different methods
The potential for transformation
The right path and in the right direction 
Published: February 28, 2023
The cycle of metals throughout global supply chains is long and complicated. Mammoth ocean shipping vessels, lumbering trains, cars and trucks, construction equipment, and large factories are made of the same products they produce and deliver. 
Using and distributing metal products like steel and aluminum is a balancing act in changing conditions. For example, in October 2022, the European Steel Association (Eurofer) said, "the steel market outlook has worsened for both the second half of 2022 and 2023, with steel demand receding more strongly than expected." However, the group also added that "imports penetration persists at historically high levels." 
This outlook represents extreme volatility, unlike any conditions in the metal distribution industry's history. The current circumstances show that despite solid pandemic recovery demand in 2021, constant disruptions like energy crises, inflation, and geopolitical tensions will continue to challenge metals distributors.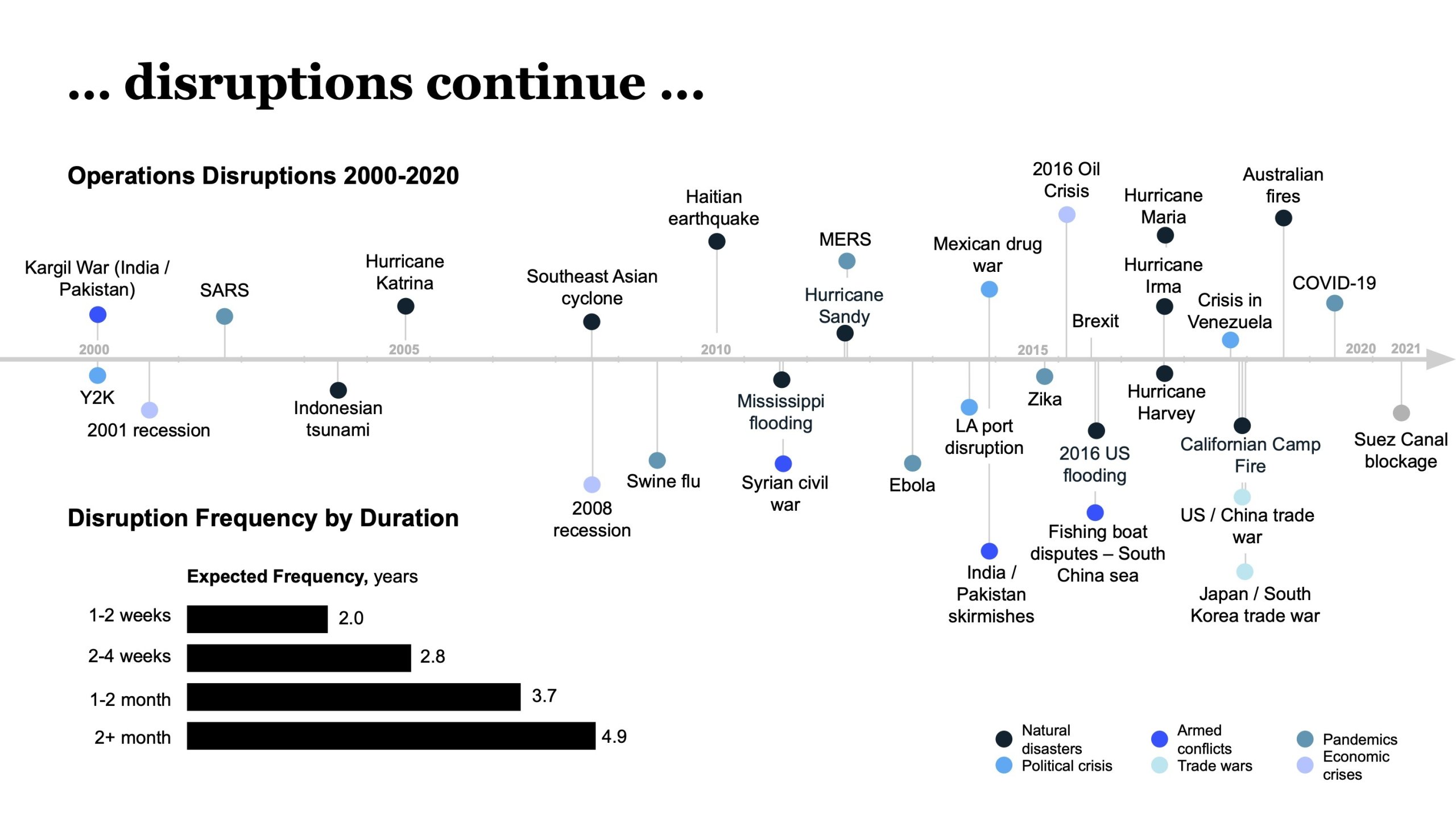 Find out more in this 

o9 webinar

 with Mckinsey and Novelis.
If metals distributors are to successfully manage their way through such extreme supply and demand volatility, they must reconsider their supply chain planning and decision-making. In particular, that starts with moving away from the traditional tendency to look backward to predict the future.
Different times call for different methods 
Metals distributors are hypersensitive to both ends of the bullwhip effect. For instance, poor forecast accuracy missed sales, and high expediting costs stem from ineffective reactions to the downstream volatility associated with exogenous factors (geopolitical tensions, semiconductor shortage, inflation, energy shortage, etc.). At the same time, the same conditions are creating upstream disruptions that limit the amount of supply available to fulfill demand. 
Traditional supply chain planning and decision-making limitations are apparent in such conditions, as the system relies on historical stability to predict the future. However, when a recession and inflation-inspired demand decline quickly follows the rapid rise from the post-covid recovery, recent history is an unstable economic baseline, at best. 
"We have to be careful looking back at historical trends, especially as it relates to raw materials and steel pricing, says John Ganem, CEO of steel distributor Kloeckner Metals America, in an August 2022 interview with Argus media. He added, "let's face it — the cost to produce steel from a labor perspective, logistics perspective, and the cost to be a service center is dramatically different today than what it was just two or three years ago."
Traditional methods fail to anticipate such significant swings and can't connect supply and demand across tiers, functions, and time horizons. That makes supply chain planning and execution even more difficult for metals distributors with negative cash conversion cycles due to the need to place orders to steel mills months in advance but deliver to their customers within days. 
As a result, many distributors look to strategies like multiple sourcing, reshoring, and others to combat known challenges. However, these actions often increase the cost of goods sold (COGS), deplete cash to build higher inventory levels, and threaten profit margins in an industry with a typical EBIT of 2-7%. Labor shortages, constrained transportation, and limited warehouse capacity add further risk of eroding profitability.
The best intentions are behind these strategies, but more than incremental improvements on past methods are needed to position metals distributors for future success. More is needed, especially as advanced capabilities like digital reporting for scope 1, 2, and 3 greenhouse gas emissions are becoming commonplace. As such, successful transformation is quickly becoming a matter of survival for metals distributors.
The potential for transformation
Transformative capabilities must move the metals industry forward to face its supply chain challenges. Herculean efforts to run the tedious and manual processes that aggregate all the data from different sources won't do it.  (ERP, spreadsheets, CRM, tribal knowledge, etc.). Routine tasks that add little value won't help either.
Those transforming to digital operating models are already changing the nature of metals-related supply chains. A high-level example is the transition of car buying from being a dealership-centric experience to an omnichannel, direct-to-consumer model. Doing so creates a more direct link with end-users, eventually translating into better demand data for materials like steel and aluminum. 
Kloeckner's 2025 vision includes "the goal of becoming the leading digital one-stop-shop platform for steel, other materials, and processing services in Europe and the Americas." They even recognized that digital channels accounted for 46% of their total sales in Q4 2021.  
Another digitalization example comes from Aperam, whose e-Aperam platform "keeps all your orders in one convenient place and available 24/7." Also, ThyssenKrupp's "Digital Extended Supply Chain Accelerator" is an integral part of the company's materials as a service strategy. 
Setting out on the right path and in the right direction 
As metal distributors embark on their transformation, supply chain planning plays a critical role in establishing the way forward. In particular, metals companies must build a more robust understanding of the factors influencing their supply chains and develop the capability to make more informed and impactful decisions. 
For example, successfully upgrading supply chain capabilities will allow metals distributors to predict demand better using external drivers. Forecast accuracy will improve, and planners will avoid ordering products likely to end up in dead stock. Basic warehouse floor operations utilize all possible inventory to avoid triggering additional replenishment orders.  Inventory optimization based on business rules, like target service levels, expands across metals supply chain echelons (MEIO) and reflects distribution requirements (DRP).
Examples of specific capabilities include:
Collaborative demand forecasting across regions and roles at multiple aggregation levels (e.g., key account, local entity, country) creates a coherent, forward-looking consensus forecast across all horizons. 

Shared projections of inventory levels across the network help shape strategies to reduce high inventory levels, accelerate slow-moving products, and enhance planner effectiveness. 

End-to-end scenarios evaluate the impact of supply disruptions on demand supportability, considering the entire network of suppliers and warehouses.
Metal distributors beginning their transformation can expect to go step-by-step. Knowledge graphs are a high-value starting point, enabling a single data model throughout. Then, create successive capability deployment paths. There is no need to get everything correct up front, as a flexible solution can adapt to changing business conditions and models. Ultimately, the transformation will fully address what influences and impacts the intersecting value propositions of the metals industry to shape its new, future-proof capabilities.
As an enabling transformation partner, o9 Solutions knows the art of the possible for metals and industrial supply chain leaders. To try it out for yourself, see our interactive, self-paced demo or reach out directly to talk to an expert.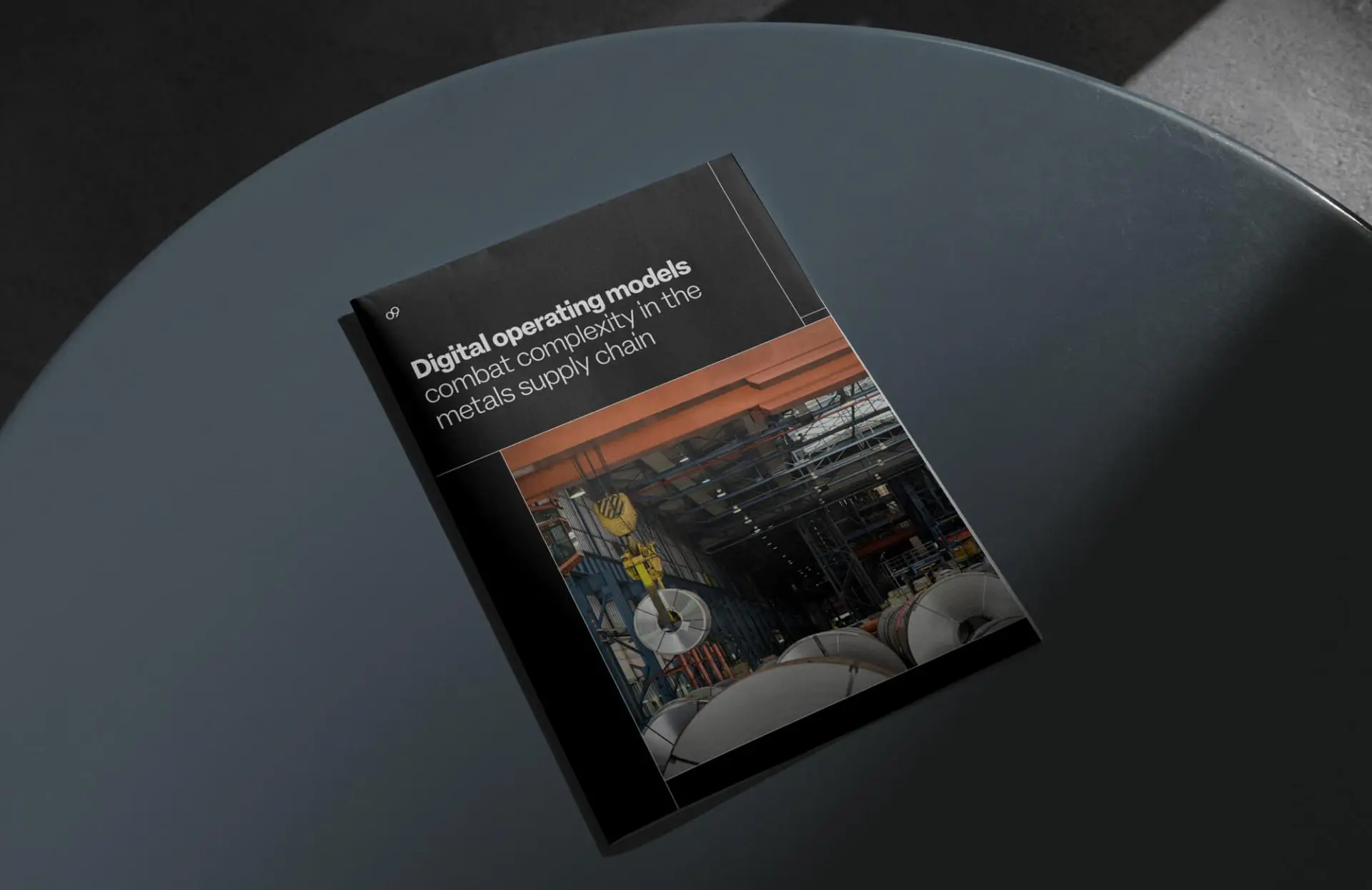 Learn how digital operating models combat complexity in the metals supply chain
The industry faces volatility due to trade wars, geopolitical crises, and government regulations. Download our white paper to learn how to overcome the challenges.
About the author

Guillaume Bothier
EMEA Industrial Manufacturing Sales Director
Guillaume is a Sales Director at o9 covering the metals market in EMEA. He has 10+ years of operation management in Industrial manufacturing.