Published: June 6, 2023
Reading time: 6 min

Simon Joiner
Product Manager of Demand Planning
Lead Times and Service Levels
How does demand forecasting work?
Types of demand forecasting
Demand forecasting for your business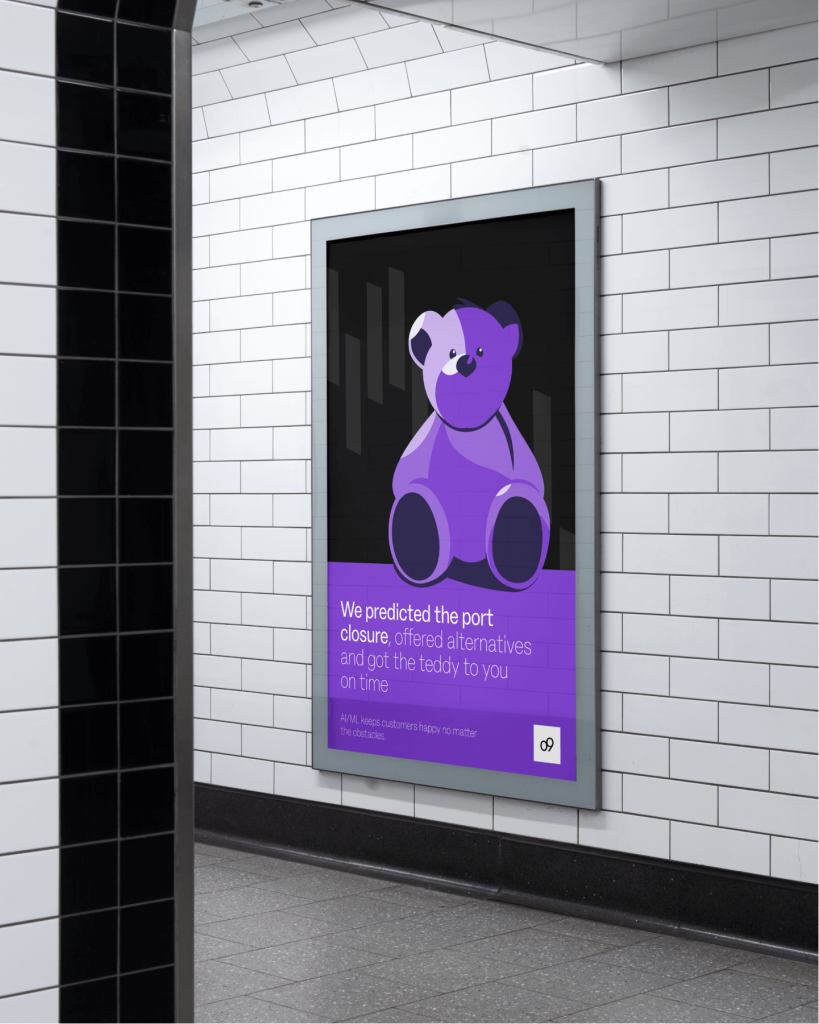 Accurate and effective demand forecasting is a game-changer for your business. Its primary purpose is to ensure that companies meet expected customer demand, but it can be used for so much more. Planning for demand will help allocate resources, measure a business's strength, and plan strategies to exploit opportunities and gain market share.
Demand forecasting helps to understand and predict demand, maintain the right amount of supply to meet that demand, and to manage product lifecycle within an industry.
Demand Forecasting is the process that enables demand planners and supply chain professionals to estimate customer demand for a product based on prior sales data and other contributing data factors. Creating a demand forecast helps companies better understand, predict, and plan their products and make better business decisions. The demand plan is used to ensure that there will be enough product supply to meet customer demand.
This is a key component of the supply chain management process because it also informs the planning aspects of other supply chain processes including material procurement, purchasing, logistics, and distribution.
Why demand forecasting?
Demand forecasting is essential to the planning process and allows companies to improve the ability to determine future demand by relying on internal data such as historical data, and external data such as weather, seasonal variations, supply chain constraints, etc., to determine how much supply needs to be produced to meet demand. When done well, demand forecasting can help companies make informed decisions that help them create enough supply to fulfill customer demand, gain insight to circumvent possible supply chain constraints, and potentially gain an advantage over their competitors.
For example, if a toy retailer realizes that shipments for one of the season's most popular toys could be delayed due to port congestion, demand planners would evaluate the impact of the reduced availability and how it might affect downstream sales for them and their competitors. The demand forecast might have to be reduced (since if there are no products on the shelf—there will be no sales) but predicted sales of similar products that are available might need to increase. The demand planners would monitor this situation closely since the consequence on market share and long-term sales could be significant.
Lead Times and Service Levels
The Demand forecast is produced by Demand Planning because of supply chain activity lead times that consist of buy, make, and sell activities and customer service levels which are calculated from the customer expected lead time. This is the crucial balance of how long it takes for a business to deliver its product against how long a customer is willing to wait for it.
Therefore, businesses must create a demand forecast when their supply chain activity lead times are longer than customer expected order lead times. Optimizing supply chain activity lead times and improving customer service levels is an essential business activity and is a reason why demand forecasting is done.
How does demand forecasting work?
Demand forecasting works like this; planners create a forecast using statistical or calculated methods. This baseline forecast can then be augmented by other forecasts such as from Sales and Marketing as well as insights from Product Management and Finance. The planners will measure KPIs such as forecast accuracy and bias, perform scenario or 'what if' planning, and ultimately create an enriched consensus forecast.
To build an accurate demand forecast, a planner must gather transactional data into measures and map it to dimensions, hierarchies, levels, and attributes that represent the business structure. This information, which is typically very large in size, will be managed in a software program, which will use calculations, time series models, or machine learning (ML) technology to generate the demand forecast. From there, the planner visualizes the forecast and uses exception management to identify issues that need to be resolved.
Key issues to be resolved could include managing product life cycles such as new product introductions, product transitions, and end of life dates as well as forecast accuracy, bias, and outliers. Planners can make forecast comparisons through tournaments, scenarios, and simulations to identify improvements and any necessary adjustments can be applied as forecast overrides.
The refined demand forecast will be assessed in Demand Reviews with Sales and Marketing. This team will consider options to close any gaps in the forecast to budget and exploit market share opportunities using events, promotion, and pricing strategies. Ultimately, a consensus forecast will be created, authorized, and used as a key input to the monthly Sales and Operations Planning meeting, and published for Supply Planning to use for purchasing, manufacturing, and delivery planning.
Types of demand forecasting
There are a few types of demand forecasting models that can be used by businesses to help determine future demand for their products.
Manual Demand Forecasting relies on planners inputting a forecast manually instead of using a forecast engine or automated calculation. This is considered the most basic method of forecasting but can be used even in sophisticated solutions where the products are unforecastable or rather, cannot be reliably forecasted by statistics.

Passive Demand Forecasting relies on historical data to predict future demand. It's considered a simpler method of forecasting and can be useful for organizations with strong historical sales data.

Active Demand Forecasting uses external data like market research and additional data to determine potential demand from customers. This method can be more effective for companies that are newer (and lack substantial historical sales data) and for companies that are in a high-growth phase.

Macro-level Demand Forecasting relies on external conditions that could directly affect or influence the business and can help planners build out a strategy to capitalize on trends or influential factors that could drive business decisions.
Additional forecasting methods to consider include internal business forecasting, short-term forecasting, and long-term forecasting. Internal business forecasts help companies to focus on operational risks and opportunities within their own business and make adjustments that align with business goals.
Short-term forecasts use demand sensing and shaping at a granular level (products, customers, or days/weeks) and focus on a forecast horizon of a few months. Medium-term forecasts will be at more aggregated levels such as Product Category, Customer, and Month for a forecast horizon of 2 to 12 months. Long-term forecasts capture projected market and industry trends that are 1-2 years out and can help influence the types of products a business may want to carry based on consumer trends. Very long-term forecasts focus on bigger-picture industry developments that are 5+ years away and help companies plan for investment and growth in certain areas of their business.
Demand forecasting for your business
Overall, demand forecasting helps companies not only predict potential demand, but also develop effective capacity planning and inventory management to ensure that there is enough supply on hand to meet demand in each region, and each channel that a company does business.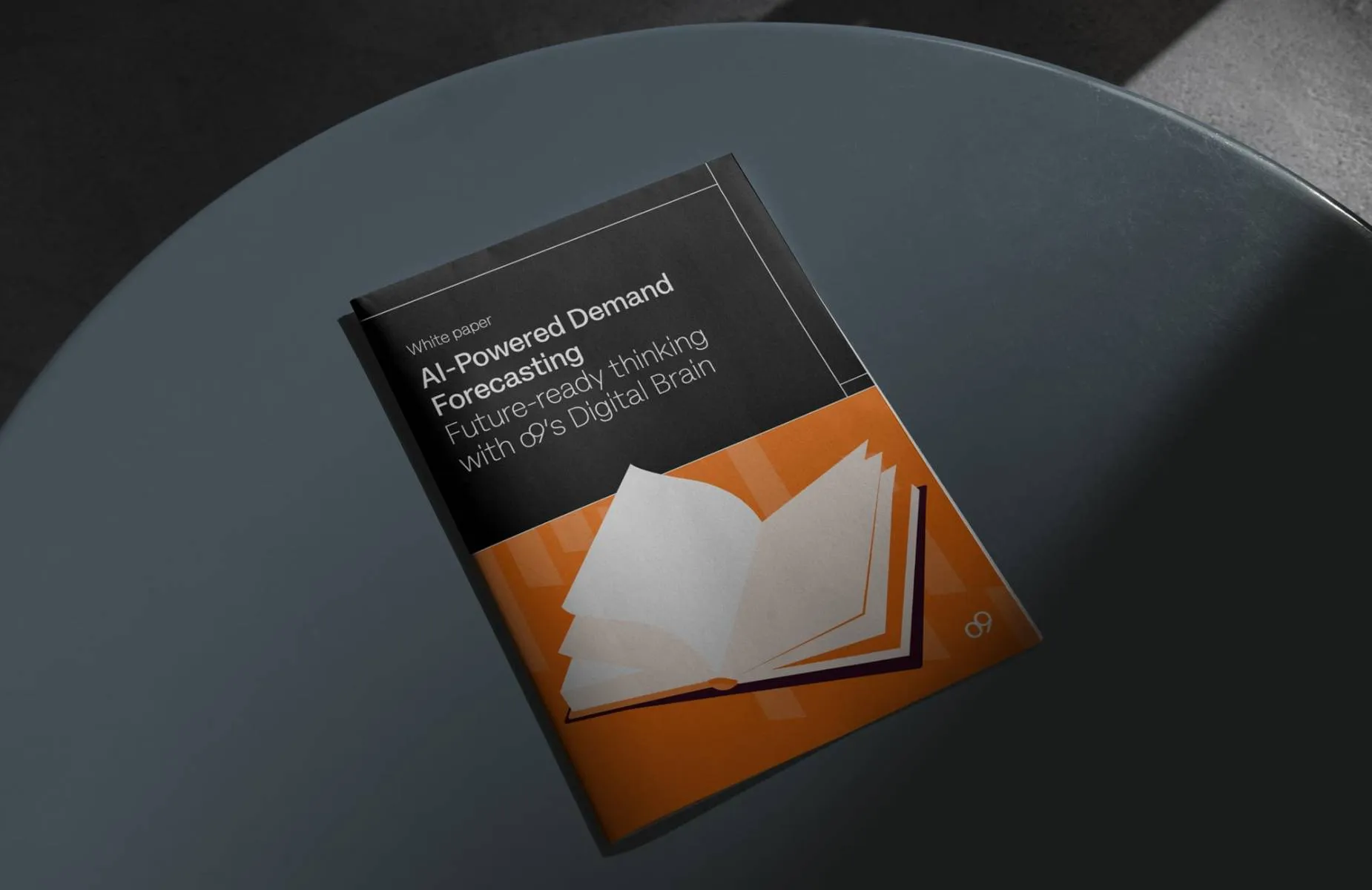 Can AI/ML forecasting help improve your forecast accuracy rapidly?
Yes, it can! Learn how-to in this white paper.
About the author

Simon Joiner
Product Manager of Demand Planning
Simon Joiner is a Product Manager of Demand Planning at o9 Solutions. He has over 20 years of experience in transforming Demand Planning Systems, Resources and Processes in such diverse sectors such as Pharmaceutical, Building Supplies, Agriculture, Chemical, Medical, Food & Drink, Electronics, Clothing and Telecoms. Simon lives in Hemel Hempstead in the UK with his wife and two (grown up) children and in his spare time likes to play guitar, research family history, walk the dogs and keep fit with running.