Published: September 22, 2023
Reading time: 6 min

o9 Solutions
The Digital Brain Platform
The Transformation Imperative
Enablers of a Successful Digital Transformation
Published: September 22, 2023
aim10x Dallas—one of several stops on o9 Solutions' world tour of events—brought industry leaders, innovators, and 200 attendees from diverse sectors together under one roof. The event highlighted the business impact of the digital transformation of planning and decision-making, discussed the critical enablers of successful transformation, and shared key lessons learned along the journey.
The Transformation Imperative
One central theme of the event was the critical role of digital transformation in today's business landscape and how AI can both accelerate and improve outcomes. o9 Solutions' CEO and Co-Founder, Chakri Gottemukkala, kicked off the event, commenting that transformation is "not about just thinking about software. You have to think about the entire journey; that's where the big value is."
Specifically, Chakri mentioned the opportunities and quantitative benefits of leveraging generative AI across the four major categories of a planning and decision-making transformation journey.
On the main stage and in breakout sessions, attendees shared their objectives for transformation, from driving organizational efficiencies to serving customers better. Andy Woehler, Group Planning Manager at Toyota Motor North America (TMNA), shared, "As we ideated around transformation, our focus was on customer experience and discussing the top priorities to generate value quickly." A critical element of their transformation is digitally collaborating with suppliers to reduce manual effort and communication lag. To address this, TMNA is implementing the o9 Supplier Collaboration solution to achieve near real-time feedback loops between suppliers and TMNA, providing:
1.

Faster demand forecast request/commit collaboration

2.

An accurate picture of tiered supply

3.

Agile collaboration in virtual collaboration rooms to address demand and supply issues
During our panel on artificial intelligence; Bruce Mathews, CIO at Acuity Brands; Federico Rossi, Planning Director at AB InBev; and Rhonda Vetere, Author and Board Member at Lareus; discussed the implications and use cases of generative AI for the enterprise.
"The context of bringing AI to an organization has to be education first. There's a chasm between technologists and data scientists who can see where AI and technology are going, and then there are people who know the business well. The challenge is bringing these two worlds together. How do you get the business owners and technologists together?" said Bruce.
The key takeaways from this panel centered around several best practices as firms are starting their AI journey. Their recommendations were to:
Educate cross-functional teams about the use cases of AI.

Prioritize focus around business needs.

Establish value tracking guidelines early in the journey.
Business Impact
Our presenters shared details about the ultimate goal of digital transformation: delivering tangible value to organizations and their stakeholders in a world of ever-increasing supply chain complexity and volatility. Speakers emphasized that value delivery should be at the forefront of any digital transformation initiative.
This was brought to life later in the day with several presentations from Hewlett Packard Enterprises, AB InBev, Toyota, Summit Materials, Weyerhaeuser, Shurtape, and others about the quantifiable impact of o9's platform on their businesses. Several noteworthy examples they shared included:
60-70% reduction in excess inventory

10-30% improvement in forecast accuracy

10% increase in network efficiency and improvements in Available to Promise (ATP)

The ability to run real-time scenarios and automate decision-making to support multiple use cases across industries
The quantifiable impact was substantial, resulting in hundreds of millions of dollars in savings across the customer testimonials. As our presenters shared the impact of transformation, they also highlighted how they got there and the complexity they had to overcome.
For example, AB InBev selected o9 for end-to-end planning as a part of their APO replacement but had to contend with the challenge of rolling out the program across 700 planners in eight countries. Hewlett Packard Enterprise also highlighted their planning complexities during their o9-led transformation, with more than 90% of their Configure-to-Order (CTO) sales orders occurring once; orders that commonly had more than 1,000 line items. They needed a scalable platform that could handle the complexity of their operations.
These highlights indicate that clients turn to o9 Solutions to meet their diverse needs, be it through out-of-the-box solutions for rapid value delivery or customized solutions to meet complex business requirements. Similar insights were shared regarding the realization of successful transformations, leading to the concluding section offering a recap of the day's discussions.
From top left to bottom right: Toyota, Summit Materials, HPE, AB InBev, Wilbur-Ellis, and Weyerhaeuser.
Enablers of a Successful Digital Transformation
Throughout the day, participants shared insights from every phase of the transformation journey. Some of the leading indicators of a successful transformation included:
Select a Partner, Not a Vendor
"There's a big difference between a vendor and a strategic partner on this journey with AI and LLMs… it's not just the quadrant of the year, but a partner for the long haul," said Rhonda Vetere, Author and Board Member at Lareus.
Don't Let Perfection Get in the Way of Progress
Incremental progress is key. Irrespective of the industry, transformation leaders recommend starting the journey, committing to the change, generating business value early, working through data challenges, and communicating shared experiences.
Engage the Planning Community Early and Often
The role of talent, user adoption, and the need to continue to innovate on the platform were key points. Matthew Meikle, National Director of Supply Chain at Wilbur Ellis, shared powerful learnings around the need to realign roles based on skill sets, ensure proper governance, and trust in the recommendations. Once aligned, the impact was reducing over $150M in inventory, providing key operational efficiencies, and transforming the ways in which sales and planners engage with one another.
A Platform that Scales and Manages a Business Model's Complexity is Key
Several clients shared key considerations in selecting the right tool; not only for today but also for the next 5-10+ years as the organization evolves.
aim10x Dallas served as a platform for individuals from various industries to explore the multifaceted aspects of digital transformation. It made clear that digital transformation is not just a buzzword but a strategic imperative for businesses across sectors.
The event provided valuable insights on the applications of AI and practical guidance for organizations embarking on or advancing their digital transformation journeys. Attendees wrapped up the day applying what they learned in breakout sessions where they brainstormed practical applications of Gen AI, such as Change Management, Scenario Planning, Master Data Health, and many others. These ideas and conversations tied back to Chakri's earlier messages in his opening remarks—o9 is investing in many of these use cases and are excited to bring them to life in the near future.
You can learn more about aim10x live and register for upcoming events here.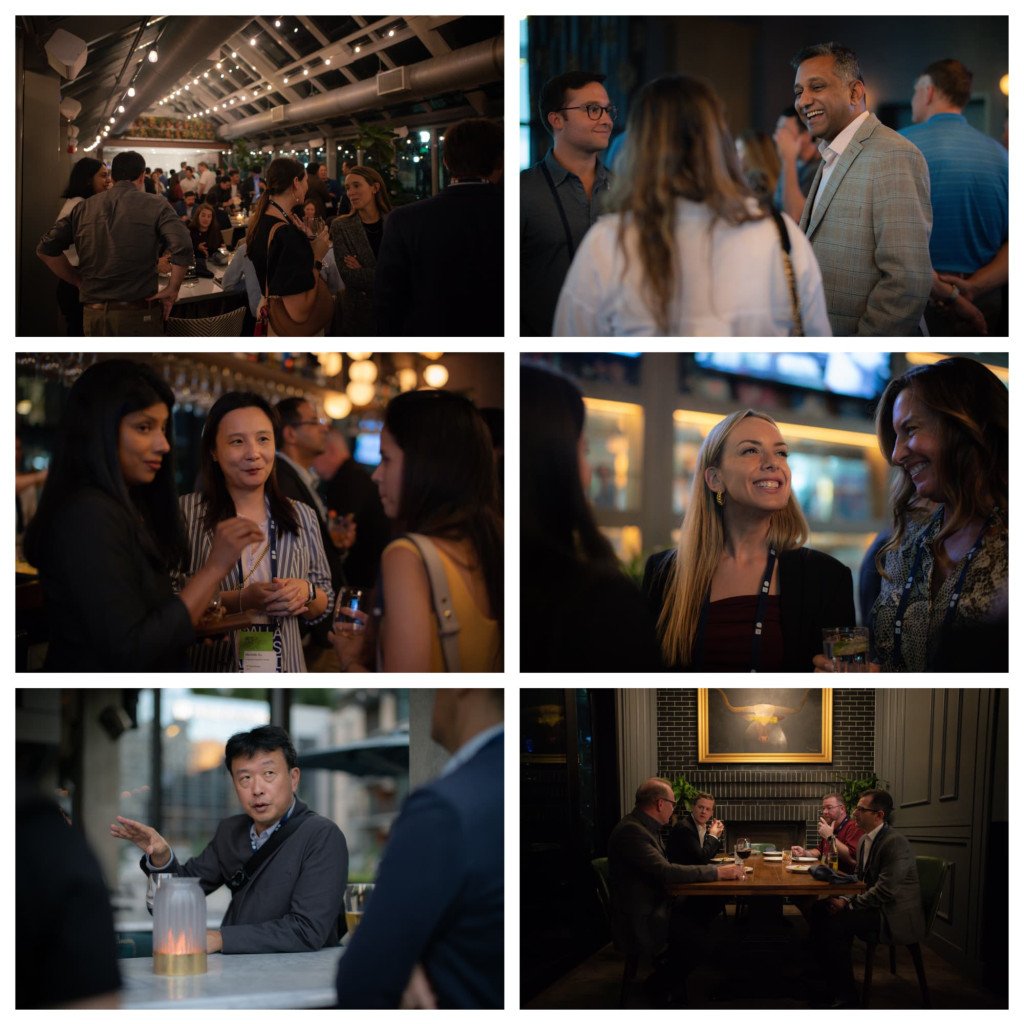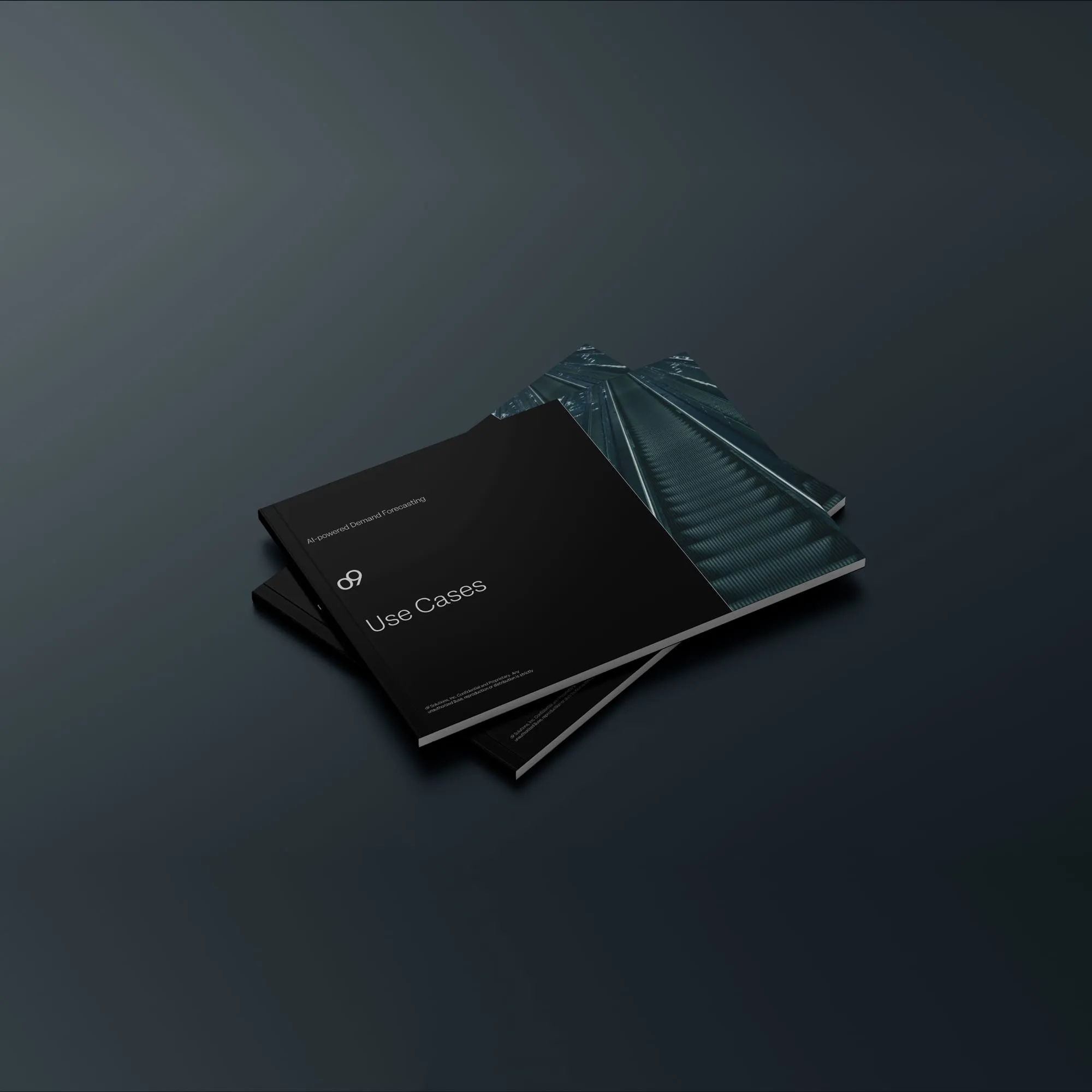 How industry leaders improved their forecast accuracy with AI/ML Forecasting
Learn in these use cases how industry leaders can vastly improved their planning and decision-making with AI/ML forecasting
About the author

o9 Solutions
The Digital Brain Platform
o9 offers a leading AI-powered Planning, Analytics & Data platform called the Digital Brain that helps companies across industry verticals transform traditionally slow and siloed planning into smart, integrated and intelligent planning and decision making across the core supply chain, commercial and P&L functions. With o9's Digital Brain platform, companies are able to achieve game-changing improvements in quality of data, ability to detect demand and supply risks and opportunities earlier, forecast demand more accurately, evaluate what-if scenarios in real time, match demand and supply intelligently and drive alignment and collaboration across customers, internal stakeholders and suppliers around the integrated supply chain and commercial plans and decisions. Supported by a global ecosystem of partners, o9's innovative delivery methodology helps companies achieve quick impact in customer service, inventory levels, resource utilization, as well as ESG and financial KPIs—while enabling a long-term, sustainable transformation of their end-to-end planning and decision-making capabilities.