Published: February 8, 2022
Reading time: 4 min

o9 Solutions
The Digital Brain Platform
Published: February 8, 2022
The head of sales was relentless. He kept blaming our supply chain for the slowdown of sales in Europe. He was adamant that if we could ship more product from our site in California's Mojave Desert, his team could sell it. His claim seemed simple, but executing was considerably more difficult because shipping thousands of metric tons of industrial minerals on short notice required a detailed plan.
We spent a lot of time debating the validity of the sales leader's claim and deliberating responses. However, we couldn't help but wish we had a scenario planning tool that enabled live sense and response capabilities and real-time visibility. Of course, we didn't have that kind of control tower software back then.
Hours after the initial request, after whiteboarding a wide range of scenarios, our team had developed a plan. After a few more hours spent creating slides and another hour presenting them to the executive team, we finally had the approval to take action.
Make better supply chain decisions
Weeks later, not long after the shipment arrived in Rotterdam, the Global Financial Crisis hit. Instead of celebrating our collaborative problem solving, we were back at the whiteboard trying to figure out where to store all of the inventory that would now take far longer to sell. Had there been a better way to sense near-term customer demand we might have better known what might soon happen.
Overall, if we were more knowledgeable, we would have saved significant time and energy when making the initial decision and later when attempting to recover from the unanticipated disruption's impact on the decision. That time and energy drain is one of the most challenging aspects of traditional supply chain operating models.
We may think that by handling every decision and disruption with the same level of attention, we see the most benefit. However, what results is an inefficient use of effort. Or, said another way, supply chains spend too much time dealing with short-term disruptions.
Supply chain control towers combat disruption
Rather than fighting each issue individually, consider a solution that proactively identifies and resolves problems with the entire enterprise in mind. Approaching the problem with this mindset,  refocuses the discussion on deciding what options create the most value for the business. If nothing else, it reduces value leakage caused by wasted effort.
Today, the o9 Supply Chain Control Tower leverages digital "Supply Chain Knowledge Graphs" that ingest network and market signals in real-time, detects possible problems, and drives automated, real-time decisions to shape and re-balance demand and supply. It acts as part of a Digital Brain platform that optimizes the ability to execute in the short term while integrating seamlessly with mid-to-long term planning.
The new way of working enabled by the supply chain control tower platform is a step away from the panic of a war-room mentality, dispelling the notion that chasing flashing lights and an endless flow of data from analytics dashboards is a productive use of time. The o9 Supply Chain Control Tower repurposes the time previously wasted in those old ways of working and focuses planners on creating enterprise-wide value every day.
As part of a digital operating model, this new way of working delivers a capability to orchestrate a supply chain, end-to-end, and continuously learn, which empowers the new way of working NOW. The o9 Supply Chain Control Tower creates informed insights out of previously untapped and disconnected data. It enhances human intelligence, allowing those working in the supply chain to understand and act on what is most important to the business without wasting a single moment.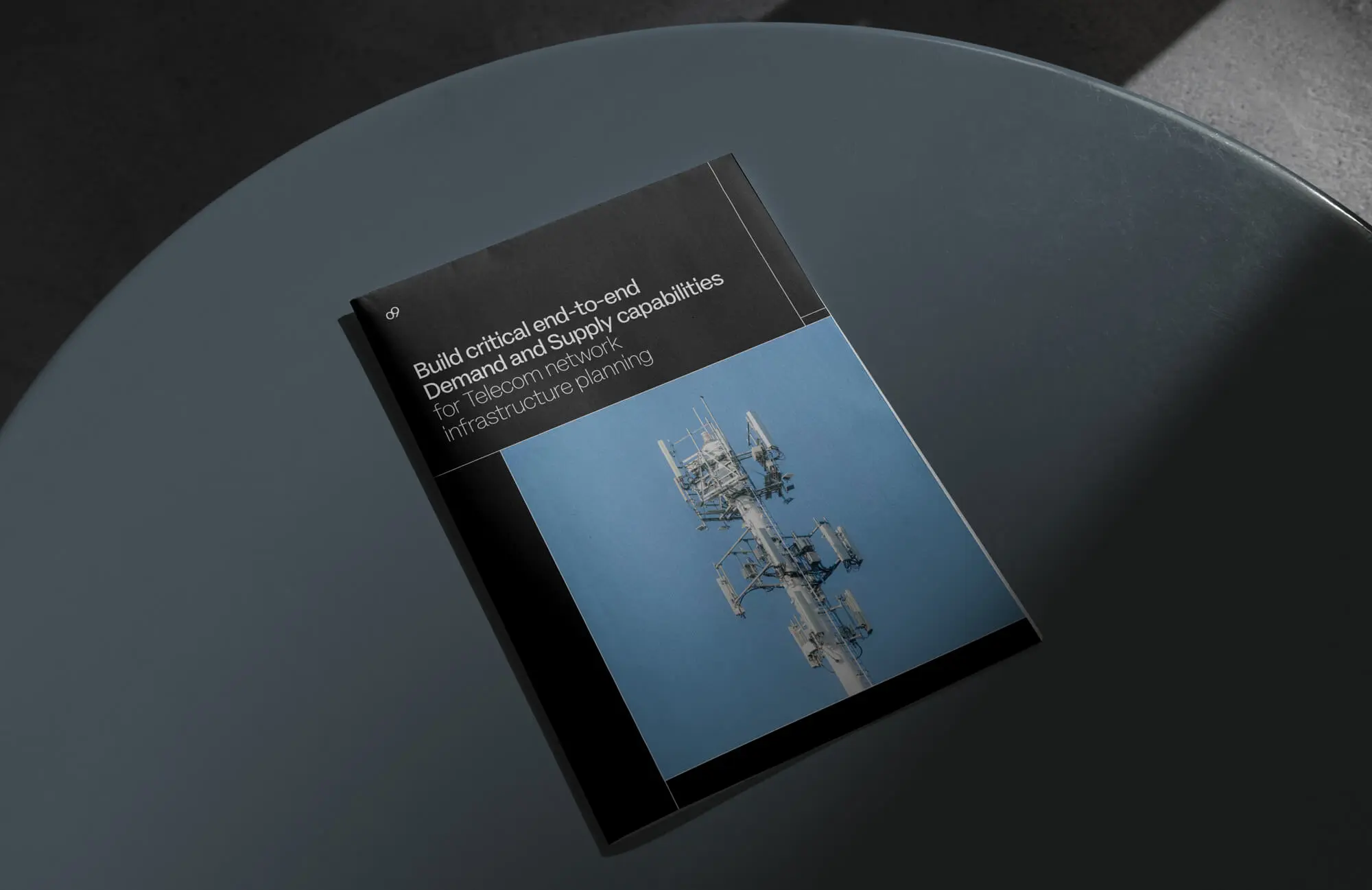 Building critical supply and demand capabilities for Telecom network operators
Platforms with advanced supply and demand capabilities enable better, faster decisions.
About the author

o9 Solutions
The Digital Brain Platform
o9 offers a leading AI-powered Planning, Analytics & Data platform called the Digital Brain that helps companies across industry verticals transform traditionally slow and siloed planning into smart, integrated and intelligent planning and decision making across the core supply chain, commercial and P&L functions. With o9's Digital Brain platform, companies are able to achieve game-changing improvements in quality of data, ability to detect demand and supply risks and opportunities earlier, forecast demand more accurately, evaluate what-if scenarios in real time, match demand and supply intelligently and drive alignment and collaboration across customers, internal stakeholders and suppliers around the integrated supply chain and commercial plans and decisions. Supported by a global ecosystem of partners, o9's innovative delivery methodology helps companies achieve quick impact in customer service, inventory levels, resource utilization, as well as ESG and financial KPIs—while enabling a long-term, sustainable transformation of their end-to-end planning and decision-making capabilities.