Published: October 27, 2022
Reading time: 4 min

o9 Solutions
The Digital Brain Platform
Published: October 27, 2022
The landscape is changing for capital goods manufacturing. Traditional delivery models still focus on executing detailed project plans to produce, deliver and install large-scale equipment according to customer specifications. In that conventional method, planning for projects anticipates what components will be available when it comes time to produce the finished equipment, even before knowing if they will win even a few of the projects they are bidding on. Initial planning can resemble point-to-point supply chains where batched work gets past phase to phase until delivery. 
However, like the transformation of supply chains toward digital networks, customers and manufacturers are coming together for a more end-to-end approach. The emerging model is a performance-based service over the functional life of the equipment. By starting with the entire plan, customers, manufacturers, and suppliers can set the baseline expectations that become the foundation for their supply chain and business planning.
It is as Christophe Mugnier-Pollet, VP Global Supply Chain at Vestas, said in the recent aim10x webinar, Digital transformation in project-based capital goods industries. "We're also following a journey like other industries where we were building partnerships. To cope with the growth of the industry, we can't do that alone. So we are building partnerships with key suppliers that are becoming partners. And therefore, we want to move from a very transactional supplier-customer relationship into a true partnership with a supply chain element to that partnership."
An outcome-based value proposition
Instead of a customer paying a manufacturer upon delivery of equipment, imagine if partnerships extended over contracts lasting as long as 30 years. This change is critical for value generation, including minimizing cash constraints that keep customers from paying millions in upfront costs. It also holds the manufacturer accountable for ensuring that their equipment delivers up to the promises made during the proposal process. 
For instance, a customer pays a manufacturer a monthly subscription fee of 50,000 euros to deliver and operate the equipment. The machine stays on the manufacturer's balance sheet even though it is at the customer's site. The manufacturer manages all the services, all the aftermarket, and all the spare parts.
The value proposition for customers is both financial and operational. Capex is lower as large one-off expenditures give way to the stable cash flow associated with consistent monthly payments. If financing is required, lower debt levels are needed. Best of all is the guaranteed operational performance or discounted payments if performance is substandard.
Enabling the expansion of capital goods services
To capital goods manufacturers, outcome-based models create collaborative opportunities that expand the size of the total serviceable market. For example, in conventional models, ongoing maintenance and replacement parts are separately contracted, often as a separate business unit, with services commencing upon asset delivery.
New models no longer see separation across projects and services. The offering is all-encompassing. Global consultancy Bain and Company explains that "advanced services are becoming a core offering for machinery companies." Of the original equipment manufacturers surveyed by Bain, 100% intend to offer predictive maintenance services as part of their projects by 2024, with 95% offering remote maintenance and operational efficiency services in that same timeframe.
The opportunity created by combining services is substantial, as Bain expects that 30% of OEM revenues will come from outcome-based services by 2024, up from 11% in 2019. Accordingly, the transition to this new model is substantial, with a heavy reliance on digital capabilities. In particular, that means connecting across previously separate systems to create a single model for demand and supply across the entire equipment lifecycle. That also means deploying advanced planning using AI/ML and real-time interactive scenarios to develop intelligent insights that help OEMs and their customers make the most impactful decisions possible.
These digital capabilities are critical to remaking original equipment manufacturing into a long-term outcome-based industry. See o9's latest white paper Planning for outcome-based service models to learn more about digital transformation in project-based industries. The white paper will go into more detail about how to integrate across systems, how to leverage advanced technologies, and how to balance planning across multiple offering models.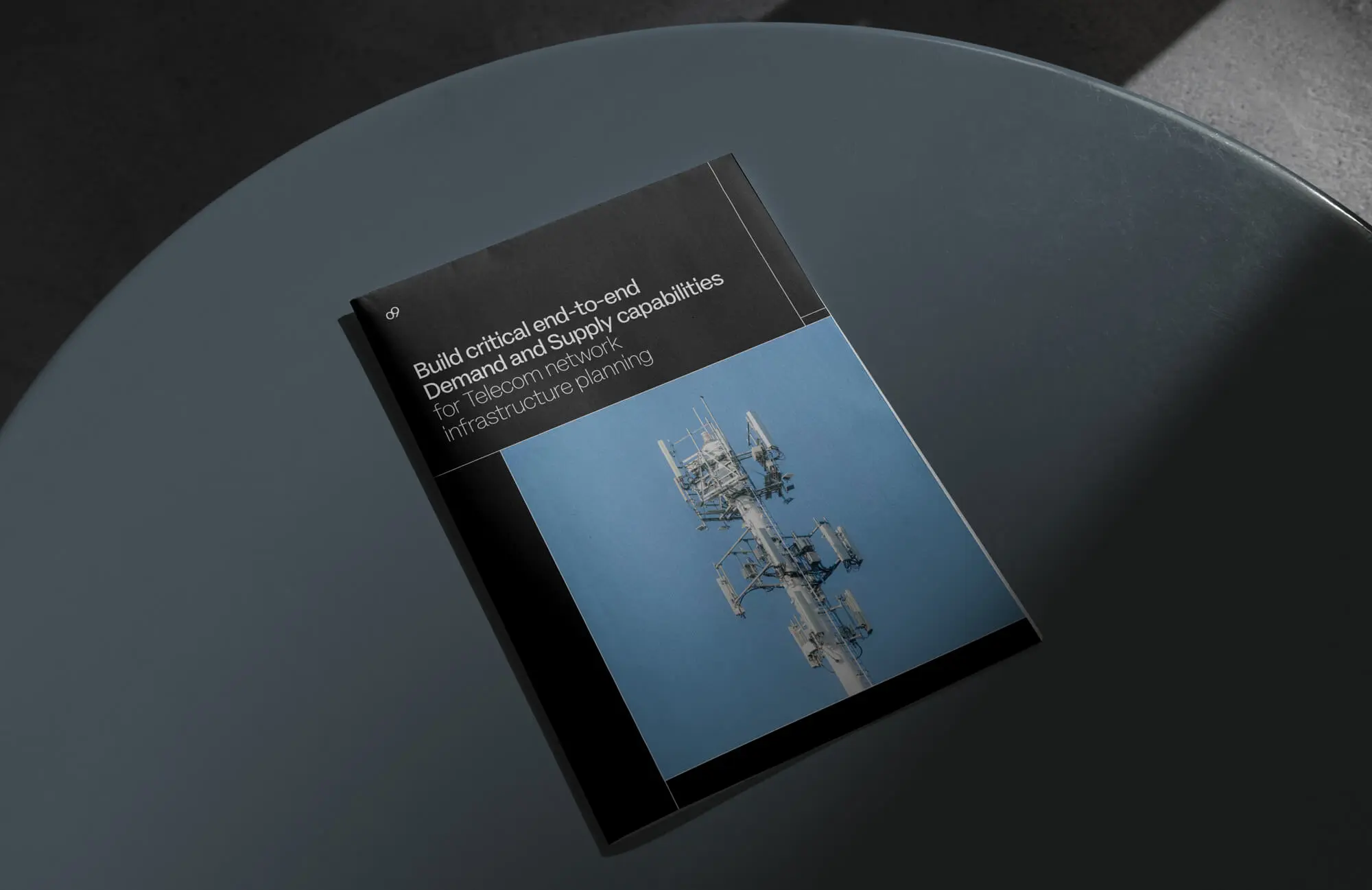 Building critical supply and demand capabilities for Telecom network operators
Platforms with advanced supply and demand capabilities enable better, faster decisions.
About the author

o9 Solutions
The Digital Brain Platform
o9 offers a leading AI-powered Planning, Analytics & Data platform called the Digital Brain that helps companies across industry verticals transform traditionally slow and siloed planning into smart, integrated and intelligent planning and decision making across the core supply chain, commercial and P&L functions. With o9's Digital Brain platform, companies are able to achieve game-changing improvements in quality of data, ability to detect demand and supply risks and opportunities earlier, forecast demand more accurately, evaluate what-if scenarios in real time, match demand and supply intelligently and drive alignment and collaboration across customers, internal stakeholders and suppliers around the integrated supply chain and commercial plans and decisions. Supported by a global ecosystem of partners, o9's innovative delivery methodology helps companies achieve quick impact in customer service, inventory levels, resource utilization, as well as ESG and financial KPIs—while enabling a long-term, sustainable transformation of their end-to-end planning and decision-making capabilities.