Provide real-time commitments, cost-to-serve and demand shaping guidance
to various demand scenarios to support an agile S&OP process.
Powered by a Digital "Supply Chain Knowledge Graph" model, with advanced data management, high performance demand/supply match solvers, rapid what-if scenario planning capabilities, o9's Supply Chain Master Planning makes your supply chain more agile and cost effective in responding to market demand
Top reasons organizations are upgrading
their Supply Chain Master Planning capabilities
Supply Chain Master Data
Poor quality of master data related to supply chain network, lead times, constraints, costs is resulting in poor plans.
Synchronized Plans
Silo-ed plans across distribution, manufacturing and procurement resulting in excess inventory and costs when demand changes.
Rapid What-ifs
Unable to provide real-time supportability and cost-to-serve answers to different demand and supply scenarios.
Black box optimization
Inability to control inputs and explain outputs resulting in loss of trust and manual overrides of plans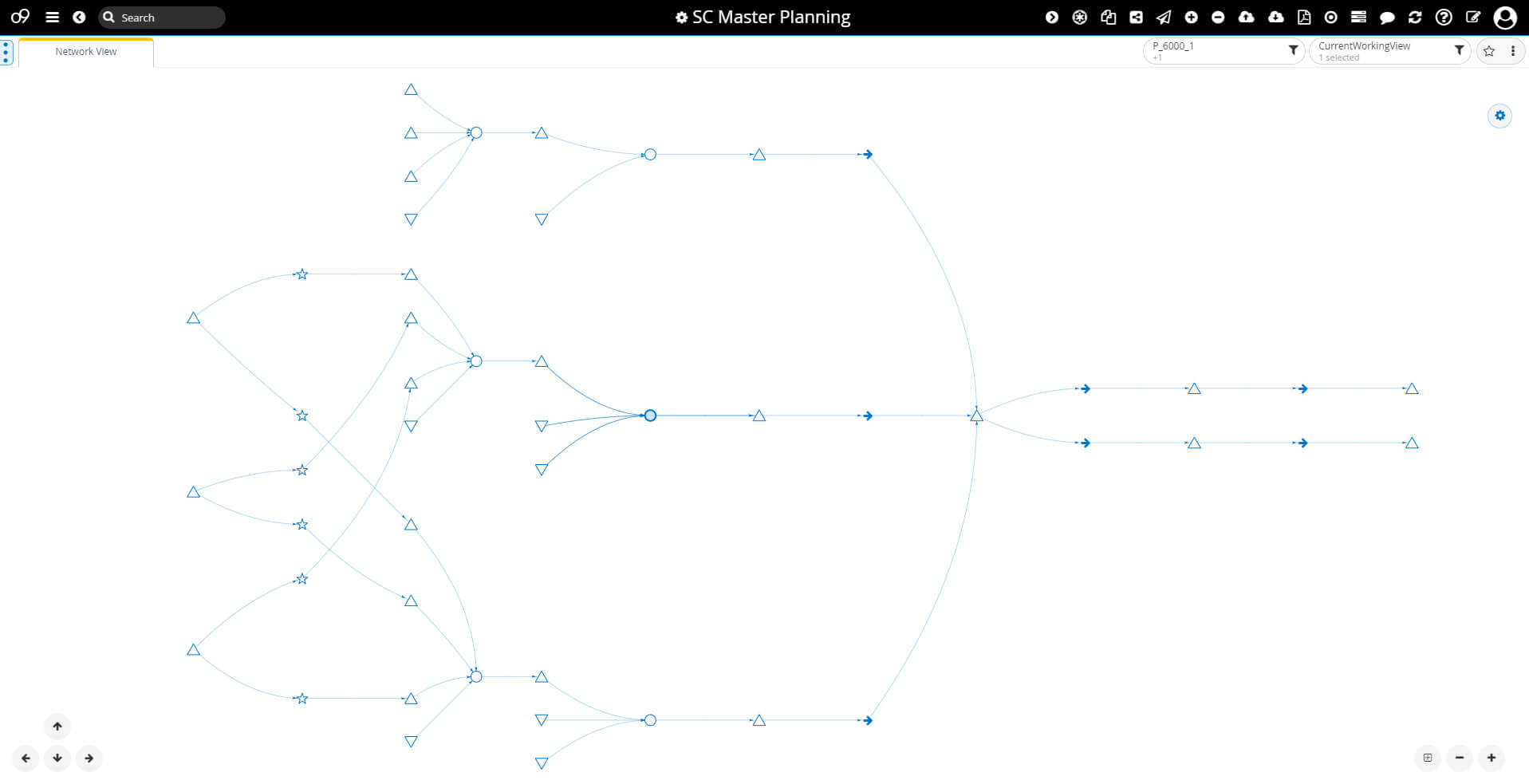 Use cases favored by our clients
"Supply Chain Knowledge Graph" powered Data Management
Accurate Inventory visibility across end to end network
Business Strategy Driven Demand Prioritization/Allocation Rules
Intelligent Forecast & Order Netting
Optimal Demand / Supply Match Algorithms with Industry specific capabilities
Demand Supportability Analysis helping with Constraints Visibility & Real Time What-Ifs
Supply Shortage Real Time Scenario Analysis
Excess Inventory & Under Utilized Capacity Analysis towards Demand Shaping
Looking for a next-generation Supply Chain Master Planning solution?