o9's powerful EKG patented technology is expanding to tackle our clients' sustainability needs.
Trusted by leaders across industry verticals
Gain end-to-end visibility of your companies' supply chain environmental footprint with o9 Sustainability Solutions
For most enterprises, their largest environmental impacts occur within the supply chain. Therefore, the majority of emissions, energy and water consumption, and waste production are outside of their direct control.
With o9, enterprises can take action to gain greater visibility into their impact across the supply chain, and to better manage and improve their overall sustainability performance.
Up to 90% of the negative environmental impact of companies lies in their value chains, and the dire effects of inaction are already here. The time to take action is now.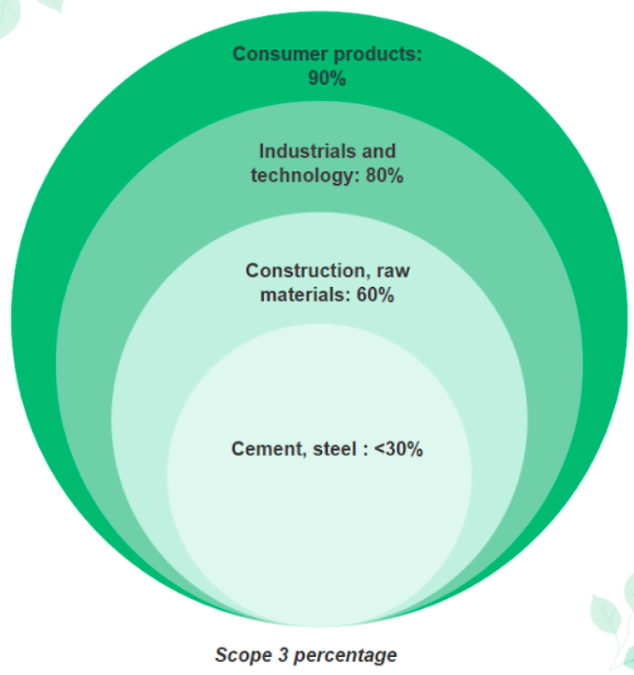 Building resilient and sustainable supply chains has become a key priority for companies in every industry, and every region of the world.
o9 Environmental Footprint offers visibility across the end to end supply chain to:
Gain insights required to comply with new regulations
Safeguard your business license to operate
Measure and value environmental dimensions quickly and effectively
Accelerate the shift toward an inclusive, low-carbon, and circular economy
Meet stakeholder expectations and cut costs
Improve decision-making with corporate sustainability reporting
The Environmental Footprint leverages o9's Digital twin model visualization, systematizes sustainability data acquisition, process tracking, data validation and uses market intelligence emissions factor data retrieval to provide a single source of truth for your companies' supply chain.
Next-generation platform is here
Enabling our customers
to measure, track and inform fast, high-quality decisions
Automate environmental footprint data acquisition from company sources
Systematize data management for a single source of truth with process tracking
Hierarchy relationships to visualize various levels of granularity
Market intelligence emissions factor data retrieval
Validation of data
Analytics engine to build up dashboards
Digital twin model visualization with integrated environmental footprint data
Key capabilities of o9 Environmental Footprint
View our related


sustainability content
Chakri Gotemukkala

CEO and co-founder — o9 Solutions

"Sustainability is at the center of our vision and mission at o9. We are focused on transforming planning and decision-making. We add value to our clients through the ability to understand the environmental footprint across a multi-tier supply chain and then take surgical actions to improve."
Sanjiv Sidhu

Chairman and co-founder — o9 Solutions

"Enterprises are one of the largest consumers of the Earth's precious resources. If your planning processes are poor, you use many more resources than you need. IBP is key to ending this practice and meeting your company's goals. It is both smart for your business and positive for the planet."
Igor Rikalo

President and COO — o9 Solutions

"At o9, we understand the deep connection between sustainability and optimal supply chain performance. We're excited to open the o9 platform up to a rapidly growing market for sustainability solutions and fulfill our mission of creating sustainable supply chains for the largest of organizations."
Stanton Thomas

Senior Vice President of Sustainability — o9 Solutions

"With our Sustainability Solutions embedded in the o9 platform, we are uniquely positioned with powerful value chain modeling technology and a complete sustainable data management capability. Expanding our capabilities for managing ESG metrics and KPIs marks an essential milestone in o9's product evolution."
Stephan de Barse

Executive Vice President — o9 Solutions

"A first in the supply chain software space, o9's Sustainability Solutions helps organizations link sustainability metrics and performance to their planning and decision-making processes. Our new solution will drive organizations toward sustainable operating models."