Published: October 25, 2022
Reading time: 5 min

o9 Solutions
The Digital Brain Platform
Published: October 25, 2022
To automakers, "normal" meant in former times to produce vehicles with internal combustion engines and to sell these primarily through dealerships. It also used to be normal for original equipment car manufacturers (OEM) to depend on a reliable flow of products from suppliers so that production could be well-planned and efficient. Back then - when times were still comparably simple, cars and trucks also weren't highly connected digital devices, and customers couldn't shop for new vehicles on their phones, expecting a seamless omni-channel experience.  
Normal in the global automotive industry now refers to constant disruption and uncertainty about the future. Auto OEMs today are confronted with changing sales channels, the looming transition to electric vehicle production and what seems to be an unending stream of supply uncertainties.
OEMs are not alone, as suppliers are facing new challenges, too. In particular, the historically intertwined tiers of the automotive industry now see that they are ill-prepared to deal with today's constant complexity. 
In accepting that change is necessary, automotive suppliers are rethinking future requirements and what new, modern tools can help them navigate the supply chain complexity. 
Communicating core capabilities
Leading automotive suppliers know that digitizing their supply chain, especially the planning processes, is essential to ensure their position in an industry facing tremendous headwinds. Acknowledging the need for digital transformation is a vital initial step. However, even with a clear understanding of needed capabilities, less mature organizations must overcome the fear of change and fully embrace this transformation.
Traditionally, comprehensive technology transformations that interface with ERP systems look like high-cost and high-effort attempts at a "big bang" in the organization. Since these types of transformation impact transactional data and day-to-day processes, they are also high risk. With the fear of transformations at this scale failing, leaders are often reluctant to follow the "big bang" approach.
To circumvent such fears and build the case for transformation, automotive suppliers must communicate the specific next-generation capabilities needed for future success. In particular, auto suppliers are seeking to:
1.

Improve data and visibility across the end-to-end supply chain. For instance, incorporating and connecting internal and external drivers allows companies to triangulate external car market forecasts and historical patterns and understand the actual demand behind OEM EDI inputs.

2.

Increase product flow visibility and match that to anticipated demand. Real-time supply-demand visibility supports proactive supply allocation decision-making and enables transparency of capacity constraints at raw material, part and component level.

3.

Solve supply chain constraints through real-time scenario planning. Suppliers can understand each potential decision's operational and financial impact by comparing options against specific business objectives, like lowest cost, highest services, and minimizing shipping expedites.

4.

Perform rule-based allocation of constrained supply. Taking into account factors like contract penalties and customer prioritization, suppliers can intelligently decide how to distribute supply when in constrained environments.
With a solid case for transformation grounded in real-life capabilities available on the market, automotive suppliers can then turn to how to build a successful transformation approach.
The value-generating approach
As discussed above, the "big bang" approach is a thing of the past. Automotive executives want to avoid untangling the mess of their fragmented IT landscape. They must find a way to harmonize data and build incremental value, even with a patchwork and different IT tools rooted in legacy systems.
Instead of old-fashioned systems and strategies, today's digital platforms use a data model based on new technologies like o9's Graph Cube, which provide flexibility, extensibility, and scalability. These platforms allow companies to move to a model that covers all their supply chain-specific needs, like hierarchies, attributes, and business rules, to ultimately digitize their enterprise step by step.
The method to enable more effective transformations is to use a building block approach, adding value on short-term while adding complexity as needs materialize and customers become more educated and mature. o9's deployment approach delivers continuous value beginning with the first capabilities implemented through a sprint-based iterative approach with people, data, and process at the core.This transformational approach allows organizations to:
Perceive immediate results

Incentivize broad engagement within the organization by enabling faster adoption

Perceive continuous value realization as the transformation moves forward

Ensure a low-risk transformation
Frank Stegherr, Senior Vice President of Supply Chain Management & Logistics at Schaeffler, a global automotive supplier, validated this approach during this aim10x webinar, How to Select Your Next-Gen Planning Tool. He said, 
 When selecting a new planning tool, I recommend starting with an understanding of your pain points. Understand who the vendors are that can help you address them. And most importantly, it is critical to be able to implement such a system in a fast way and avoid waiting 2 or 7 years to run the project. Be aware that it is a journey, there is a starting point, and you will develop during the journey by adding new capabilities to optimize your processes further."
The proven path to successful transformations at auto suppliers starts with a thorough assessment of their maturity level and evaluating high-priority capabilities. Deploying the right foundational building blocks initially, such as collaborative demand planning, paves the way for more advanced capabilities in the future, like ML forecasting. Progressively as the company increases its maturity level, it captures more and more value while transforming its technology and entire operating model.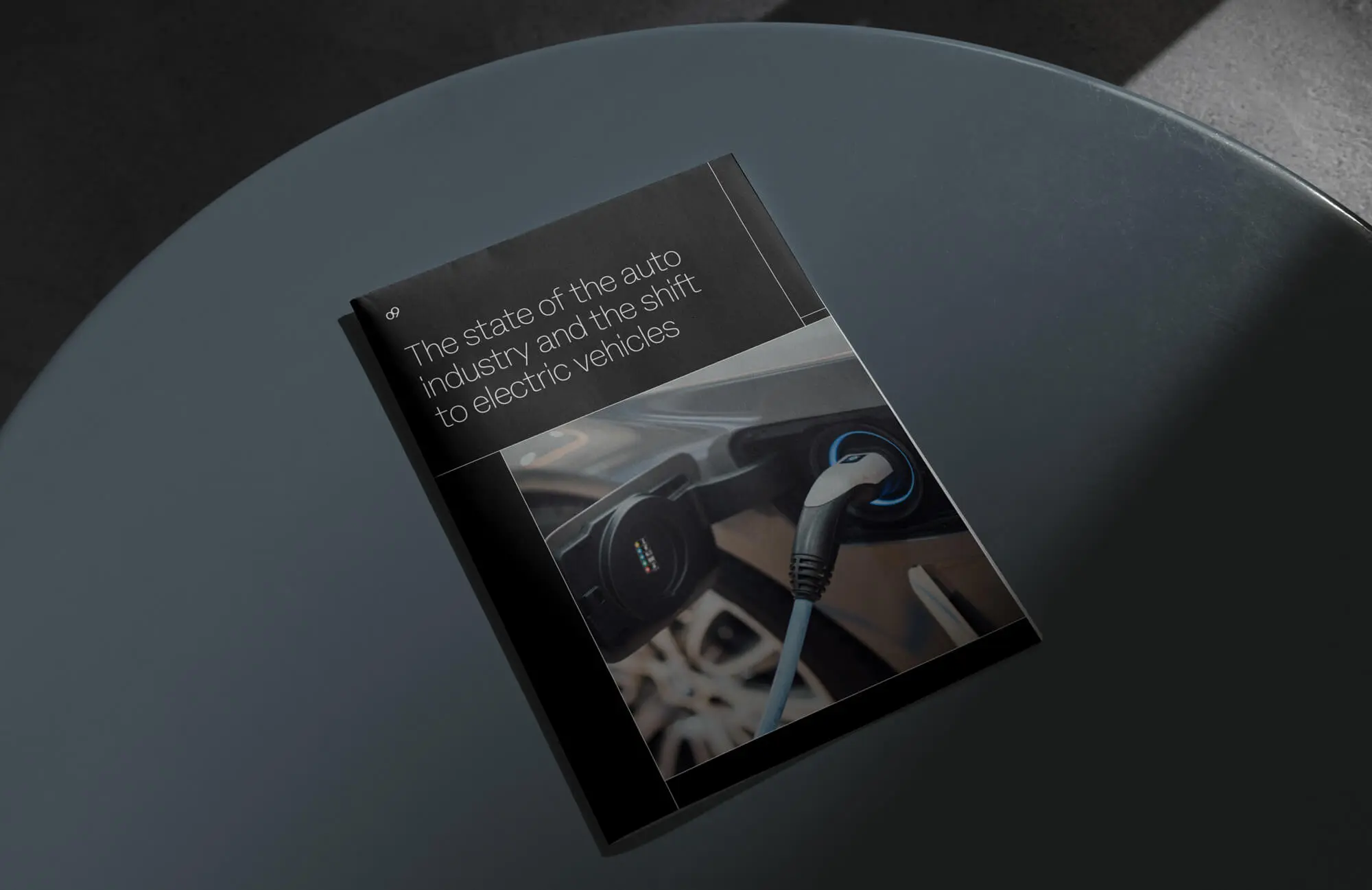 The state of the auto industry and the shift to electric vehicles
It's estimated that 40% of vehicles sold will be EVs by 2030. Learn how automotive companies can remain competitive by modernizing their supply chain planning capabilities.
About the author

o9 Solutions
The Digital Brain Platform
o9 offers a leading AI-powered Planning, Analytics & Data platform called the Digital Brain that helps companies across industry verticals transform traditionally slow and siloed planning into smart, integrated and intelligent planning and decision making across the core supply chain, commercial and P&L functions. With o9's Digital Brain platform, companies are able to achieve game-changing improvements in quality of data, ability to detect demand and supply risks and opportunities earlier, forecast demand more accurately, evaluate what-if scenarios in real time, match demand and supply intelligently and drive alignment and collaboration across customers, internal stakeholders and suppliers around the integrated supply chain and commercial plans and decisions. Supported by a global ecosystem of partners, o9's innovative delivery methodology helps companies achieve quick impact in customer service, inventory levels, resource utilization, as well as ESG and financial KPIs—while enabling a long-term, sustainable transformation of their end-to-end planning and decision-making capabilities.