Trusted by leaders across industry verticals
Accelerate digital transformation to achieve new levels of efficiency, resilience, and quality
Common aerospace & defense
challenges by role
"Government budgets make up large share of our market and is becoming more and more volatile"
"Our market research on leading indicators is disconnected from our supply chain plan"
"We have uncertain OEM rate increases"
"Structural changes are leading to change in air traffic demand (business adopting remote working, "flight-shame")"
"I have too many blind spots on my upstream capacity"
"I have Limited visibility on Tier 2 & 3 supplier plans for upcoming recovery. Limited visibility on Supply Chain resilience."
"We have low planning process maturity / inflexible planning processes compared to other industries"
"It is difficult to forecast spare parts (cannibalization from other grounded equipment, …)"
"Airframers and tier 1sSuppliers resourcing production internally due to collapsing demand.
"It is taking days/weeks to tell me if a plan change is possible"
"Many of our tier 2 & 3 suppliers are facing risk of bankruptcy"
Our S&OP deck takes too much time to build and is out of date by the time we have our meeting"
"Financial What-if scenarios are out of date by the time we can get them done."
"We need a better long-range plan for new assembly footprints"
"Our spare parts inventory is out of control and needs to be optimized"
Aim big, start small, iterate rapidly.
Top 5 quick-win
o9

capabilities that aerospace & defense clients are starting with
Testimonials
Trusted by the world's leading companies
"We are seeing about a 50% scrap reduction. And that is driven by the fact that we have a line of sight now to our customer forecasts, and we're making decisions to avoid bringing in excess inventory or inventory we don't need."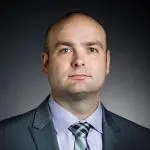 Global Supply Chain Manager
"o9 was able to significantly improve our forecast accuracy."

Senior Vice President of Corporate SCM and Logistics
"Our goal is to achieve 80% of touchless operations. What we mean by that is taking away a lot of the manual operations, enabling automation [...] Through the work with o9, we've eliminated them, and now these manual operations are mostly a thing of the past."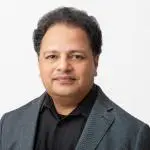 Head of Technical Programs
"With o9, we had visibility and we were able to save on overtime. So we're talking about unprecedented volumes and we didn't have to throw unproductive volume or dollars to that. We were able to do it properly. "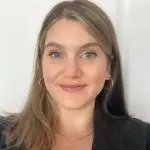 "What's really succeeding with us is the idea of the connection to the data and a best-in-class UX/UI, so the people that use the business can really make an impact."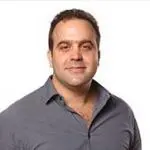 Chief Strategy & Technology Officer
Key aerospace & defense solutions
powered by the
o9

Digital Brain
See how
o9

supports
related sub industries.
Imagine the power of the o9 Digital Brain™ for your enterprise.