Trusted by leaders across industry verticals
Accelerate digital transformation to achieve new levels of efficiency, resilience, and quality
Common aerospace & defense
challenges by role
"Government budgets make up large share of our market and is becoming more and more volatile"
"Our market research on leading indicators is disconnected from our supply chain plan"
"We have uncertain OEM rate increases"
"Structural changes are leading to change in air traffic demand (business adopting remote working, "flight-shame")"
"I have too many blind spots on my upstream capacity"
"I have Limited visibility on Tier 2 & 3 supplier plans for upcoming recovery. Limited visibility on Supply Chain resilience."
"We have low planning process maturity / inflexible planning processes compared to other industries"
"It is difficult to forecast spare parts (cannibalization from other grounded equipment, …)"
"Airframers and tier 1sSuppliers resourcing production internally due to collapsing demand.
"It is taking days/weeks to tell me if a plan change is possible"
"Many of our tier 2 & 3 suppliers are facing risk of bankruptcy"
Our S&OP deck takes too much time to build and is out of date by the time we have our meeting"
"Financial What-if scenarios are out of date by the time we can get them done."
"We need a better long-range plan for new assembly footprints"
"Our spare parts inventory is out of control and needs to be optimized"
Aim big, start small, iterate rapidly.
Top 5 quick-win
o9

capabilities that aerospace & defense clients are starting with
Testimonials
Trusted by the world's leading companies
"We are seeing about a 50% scrap reduction. And that is driven by the fact that we have a line of sight now to our customer forecasts, and we're making decisions to avoid bringing in excess inventory or inventory we don't need."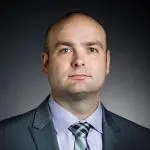 Global Supply Chain Manager
"o9 is moving the team's workload and energy away from executing mundane, tedious tasks like determining how many units of each SKU go to each store every single week. We're moving them upstream into preseason planning, into developing strategy, and then the system executes automatically."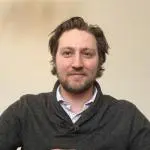 Associate Vice President of Allocations and Merchandise
"Now when we hear things like, "This has been the most important improvement or biggest improvement to my mental health" to "I have never, ever have to tell a customer I'm out of something." Those are the moments when you know we have got it right."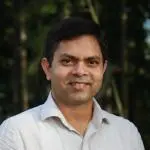 Vice President of Engineering and Quality Assurance
"The o9 platform makes our decision-making much faster. It's also giving us a better and deeper understanding of the analytics, the cost of decisions, and now when we make those decisions, there's a much higher degree of confidence that we actually execute."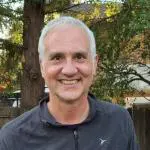 "What really exceeded my expectation was the level of collaboration and engagement that o9 brought to the team. 400+ salespeople, managers, and directors log in to the tool, enrich the forecast, and then collaborate with our supply chain planning team."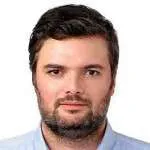 Vice President of Logistics
Key aerospace & defense solutions
powered by the
o9

Digital Brain
See how
o9

supports
related sub industries.
Imagine the power of the o9 Digital Brain™ for your enterprise.