aim10x
Innovators Network
The best global network for digital transformation leaders of planning and decision-making
Sign up today
The aim10x Innovators Network was founded in 2019 with the aim to be the best global community and platform. It empowers innovation leaders and change-agents at global enterprises to digitally transform their planning and decision-making processes.
The network consists of cross-industry executives, VPs, directors, managers, subject matter experts, and academics in revenue management, supply chain management, finance, and IT.
Network with the best. You'll connect with like-minded innovators from across the globe to share best practices and solve challenges. Accelerate your career and digital transformation journey.
Real-world examples. Gain actionable insight into how digitally transforming planning and decision-making capabilities into a fully integrated, touchless planning model has helped maximize efficiency and improve revenue.
Content created for you. Compelling stories, professional insight and honest advice. Stay updated and enjoy curated content about planning and decision-making topics relevant to you.
Sign up today
Learn from Experts
Find inspiration in exclusive member articles and stories. Connect to discuss their expert subjects. And learn from their experiences to solve your daily challenges faster.
Roundtables
Our highly collaborative virtual sessions allow you to cross-share best practices, ideas, and learnings with practitioners from across different industries and functions.
The Job Board
Looking for talent? Post your job openings here to be connected to members who are open to new opportunities.
The Digital Transformation Benchmark Scan
A scan that allows you to benchmark the digital maturity of your current planning processes.
The Other F-Word
See failure as a precursor to success. This online pitch event brings innovators together to share their digital transformation failures and learnings. Chatham House Rules apply.
Innovation Bytes
Watch 3-minute videos featuring innovative companies sharing an experiment or implementation related to their supply chain operations.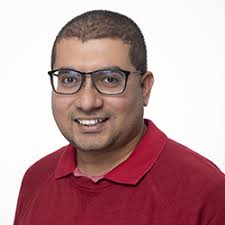 Request your free
membership
Surround yourself with industry leaders
The aim10x Innovators Network is founded and powered by the leading experts in business planning at the world's largest companies who are digitally transforming business planning processes and o9, the digital brain for your business. To learn more, check out the aim10x Executive Council and o9solutions.com.
Sign up today