Trusted by leaders across industry verticals
Capitalize on volatility – Adopt a digital platform to mitigate risk and capture market opportunities
Common wood, pulp, paper & packaging
challenges by role
"We see significant shifts in our mix between wholesalers, lumber yards, construction companies, furniture makers, and lumber retailers"
"We have limited visibility to Marketing, & Price Changes – Extremely manual processes"
"Managing unique seasonality and product variances across my areas is very challenging"
"We have limited CRM Opportunity pipeline visibility – Not systematized"
"We are trying to build margins by producing customized products for particular uses"
"Our leading demand drivers & indicators not being monitored systematically - creates surprises"
"We have to manage a complex "push-pull" supply chain with highly variable yields"
"Our batch planning systems are not providing real-time answers to demand and supply change what-ifs"
"Controlling logistics costs is a priority. Volatile fuel costs and disruptions threaten efficient operations and profitability."
"SKU Complexity - We are being asked to produce more customized products"
"Our lumber supply and prices fluctuate sharply due to cyclical demand, acres planted, yield, and inventory levels"
"Our crop production can vary from region to region and is highly volatile with climate change"
"Inventories can be large and hard to manage, especially with our large kiln-drying facilities."
"Our AOP /finance process is disconnected from the rolling forecasts of our S&OP process"
"People Productivity – Most work is offline, with low adoption of systems of engagement"
Aim big, start small, iterate rapidly.
Top 5 quick-win
o9

capabilities that wood, pulp, paper & packaging clients are starting with
Testimonials
Trusted by the world's leading companies
"The decisions taken by the logistics team are already processed by the engine, a priori. They validate it, it feeds into our execution engine for track-building and shipments. The workbench allows our team to move the same-day order fill rate. Last month we actually achieved a 98.5% OFR."
Vice President of Supply Chain
"We had a significant reduction in expedited costs. Our target was 4 to 6 million dollars. And we achieved close to 9 million dollars…"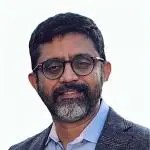 Vice President of Supply Chain COE
"Our goal is to achieve 80% of touchless operations. What we mean by that is taking away a lot of the manual operations, enabling automation [...] Through the work with o9, we've eliminated them, and now these manual operations are mostly a thing of the past."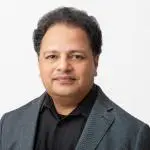 Head of Technical Programs
"The o9 platform unlocked significant processes for us in order to effectively address changes in our volumes and to align those volumes to our labor capabilities at our distribution centers."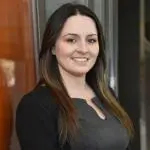 Senior Manager Supply Chain Planning
"What really exceeded my expectation was the level of collaboration and engagement that o9 brought to the team. 400+ salespeople, managers, and directors log in to the tool, enrich the forecast, and then collaborate with our supply chain planning team."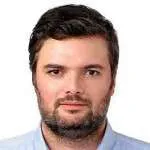 Vice President of Logistics
Key wood, pulp, paper & packaging solutions
powered by the
o9

Digital Brain
See how
o9

supports
related sub industries.
Imagine the power of the o9 Digital Brain™ for your enterprise.