Trusted by leaders across industry verticals
Accelerate personal, autonomous, connected transportation solutions with an AI knowledge platform
Common transportation
challenges by role
"Ride sharing trends are impacting my sales"
"Our transport market research on leading indicators is disconnected from our supply chain plan"
"We can't support the sales of all these new/different configurations"
"Our CRM system is disconnected from our supply chain"
"Our fleet sales plans and channel mix are dramatically shifting"
"New regulations are impacting my EV sales forecast"
"I have too many blind spots on my upstream capacity"
"I am spending too much time building S&OP decks and not enough time running the business"
"I can't manage 15000+ component suppliers on JIT- I am blind on level 1 & 2 supplier constraints"
"Clogged ports and other disruptions are impacting the business"
"No one is looking at forward drivers of demand for better forecasting"
"Plan feasibility is very difficult to determine with constant plan input changes"
"Distribution, procurement and ops are not able to re-plan easily when faced with change"
"It is taking days/weeks to tell me if a plan change is possible"
"Our S&OP deck takes too much time to build and is out of date by the time we have our meeting"
"Our P&L will continue to suffer till we build more in APAC-but I can't get alignment on the financial model"
"Financial What-if scenarios are out of date by the time we can get them done."
"We need a better long-range plan for new assembly footprints"
"Market share losses are impacting cash flow – need a better mechanism to drive growth"
"Consumer rebates and dealer incentives are missing expectations"
"I am drowning in data but starving for insights to make better and faster decisions"
Aim big, start small, iterate rapidly.
Top 5 quick-win
o9

capabilities that transportation clients are starting with
Testimonials
Trusted by the world's leading companies
"We are seeing about a 50% scrap reduction. And that is driven by the fact that we have a line of sight now to our customer forecasts, and we're making decisions to avoid bringing in excess inventory or inventory we don't need."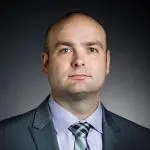 Global Supply Chain Manager
"o9 was able to significantly improve our forecast accuracy."

Senior Vice President of Corporate SCM and Logistics
"What's really succeeding with us is the idea of the connection to the data and a best-in-class UX/UI, so the people that use the business can really make an impact."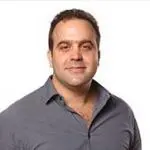 Chief Strategy & Technology Officer
"The capability that we've enabled now allows our users both upstream and downstream to look at the actions that have been taken in the supply chain and the decisions that have been made all in one place."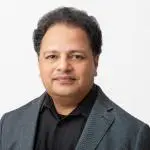 Head of Technical Programs
"One of the clients I was working with receives over 15,000 signals per day from an S&OE perspective, and a control tower can filter out 99% of these signals, with 98% able to be resolved automatically by the system as it learns to identify, prescribe, implement, and suggest solutions to problems."
Key transportation solutions
powered by the
o9

Digital Brain
See how
o9

supports
related sub industries.
Imagine the power of the o9 Digital Brain™ for your enterprise.