Trusted by leaders across industry verticals
You are transforming your network. Drive a seamless connection with your customers with an AI Powered Knowledge Platform
"We have convergence across business units requiring coordination and consistency – e.g. reverse and forward logistics, repair planning"
Common telecom equipment providers
challenges by role
"We have rapid innovation with shorter and shorter product life cycles"
"Market saturation in mature markets is leading to intense competition"
"Our leading demand drivers & indicators not being monitored systematically - Creates surprises"
"Massive volumes of customer, supplier, product, and market data available but not being used effectively to drive decisions and business results"
"We have convergence across business units requiring coordination and consistency – e.g. reverse and forward logistics, repair planning"
"Our subscriber growth forecasts are not usually tied to device demand forecast creating disconnects"
"High inventory & out-of-stock risk with new product launches"
"Limited end-to-end visibility on supply chain status, capacity and constraints"
"Disconnected reverse and forward logistics planning"
"Lacking good collaboration with suppliers and repair vendors"
"Rapid evolution of business models – prepaid, postpaid, bundles, phone leasing creating complexity"
"Management of rising markdown costs to keep up with product lifecycle changes."
"Slow, siloed planning processes without clear view on constraints lead to alignment gap between planning, finance and operations execution."
"Our S&OP is conducted on PowerPoint – A big productivity drain and highly ineffective meetings"
Aim big, start small, iterate rapidly.
Top 5 quick-win
o9

capabilities that telecom equipment providers clients are starting with
Testimonials
Trusted by the world's leading companies
"o9 is moving the team's workload and energy away from executing mundane, tedious tasks like determining how many units of each SKU go to each store every single week. We're moving them upstream into preseason planning, into developing strategy, and then the system executes automatically."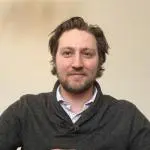 Associate Vice President of Allocations and Merchandise
"With o9, we had visibility and we were able to save on overtime. So we're talking about unprecedented volumes and we didn't have to throw unproductive volume or dollars to that. We were able to do it properly. "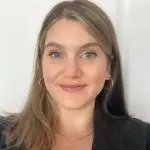 "The o9 platform unlocked significant processes for us in order to effectively address changes in our volumes and to align those volumes to our labor capabilities at our distribution centers."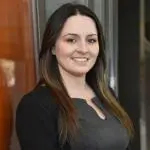 Senior Manager Supply Chain Planning
"Creating high-level financial plans and targets for our biggest regional channels and top product categories has been game-changing. It has led to more strategic conversations, better quality, and more accurate plans, and grounded us to unlock long-term growth."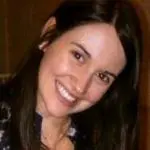 Director of Global Planning
"Now when we hear things like, "This has been the most important improvement or biggest improvement to my mental health" to "I have never, ever have to tell a customer I'm out of something." Those are the moments when you know we have got it right."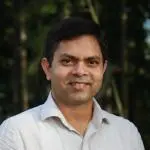 Vice President of Engineering and Quality Assurance
Key telecom equipment providers solutions
powered by the
o9

Digital Brain
Imagine the power of the o9 Digital Brain™ for your enterprise.