Trusted by leaders across industry verticals
Capitalize on volatility – Adopt a digital platform to mitigate risk and capture market opportunities.
Common oil, gas, mining & utilities
challenges by role
"We are producing a higher mix of specialty products like waxes, lubricants, and chemical feedstocks, products that generally have higher margins but adding complexity to our selling portfolio."
"We have limited visibility to NPI, Marketing, & Price Changes – Extremely manual processes."
"We have limited CRM Opportunity pipeline visibility – Not systematized."
"Many people are second guessing forecasts - Limited visibility and collaboration around assumptions."
"Ensuring supply of crude oil and spare parts to maximize uptime is a constant challenge."
"Our leading demand drivers & indicators are not being monitored systematically - Creates surprises."
"Our refineries must run continuously. Assuring an adequate supply of the right type of crude oil is crucial."
"We have Limited Visibility and Collaboration with our suppliers around constraints and disruptions."
"Our batch planning systems are not providing real-time answers to demand and supply change what-ifs."
"Controlling logistics costs is a priority. Volatile costs and disruptions at ports threaten efficient operations and profitability."
"Our average refinery cost of crude oil is volatile: prices can change 50% within a year."
"Our AOP /finance process is disconnected from the rolling forecasts of our S&OP process."
"People Productivity – Most work is offline, with low adoption of systems of engagement."
"We have tight margins. Low net profit margins in refining operations, combined with the high debt levels are typical in our capital-intensive industry."
"Our S&OP is conducted on PowerPoint – A big productivity drain and highly ineffective meetings."
Aim big, start small, iterate rapidly.
Top 5 quick-win
o9

capabilities that oil, gas, mining & utilities clients are starting with
Testimonials
Trusted by the world's leading companies
"What's really succeeding with us is the idea of the connection to the data and a best-in-class UX/UI, so the people that use the business can really make an impact."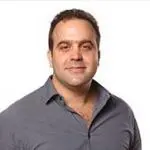 Chief Strategy & Technology Officer
"With o9, we had visibility and we were able to save on overtime. So we're talking about unprecedented volumes and we didn't have to throw unproductive volume or dollars to that. We were able to do it properly. "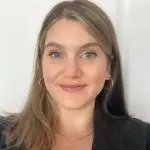 "o9 was able to significantly improve our forecast accuracy."

Senior Vice President of Corporate SCM and Logistics
"We are seeing about a 50% scrap reduction. And that is driven by the fact that we have a line of sight now to our customer forecasts, and we're making decisions to avoid bringing in excess inventory or inventory we don't need."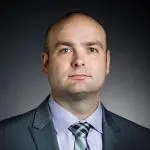 Global Supply Chain Manager
"The capability that we've enabled now allows our users both upstream and downstream to look at the actions that have been taken in the supply chain and the decisions that have been made all in one place."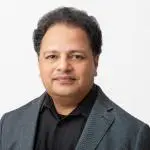 Head of Technical Programs
Key oil, gas, mining & utilities solutions
powered by the
o9

Digital Brain
See how
o9

supports
related sub industries.
Imagine the power of the o9 Digital Brain™ for your enterprise.