Trusted by leaders across industry verticals
Create a visible and efficient supply chain to the point of the patient.
Common medical supplies
challenges by role
"Product allocations driven by the pandemic have stressed relationships"
"I'm selling a large portfolio –exceptions only please!"
"Heavy regulation and political pressure on pricing impacting selling approach"
"Our leading demand drivers & indicators not being monitored systematically - Creates surprises"
"We need better collaboration and data with downstream customers to anticipate their needs"
"Managing product expiration and cold chain logistics requirements is becoming more complex."
"Severe supply chain blocks caused by significant decreases in air cargo capacity, sea freight, and transport logistics."
"Allocation of constrained supply is often contentious and sub-optimal"
"Historical shipment signals are not good predictors for our future demand"
"Our batch planning systems are not providing real-time answers to demand and supply change what-ifs"
Lack of visibility to anticipate and simulate scenarios and react fast to change
"We cannot answer management what-if questions in real time"
"Our AOP /finance process is disconnected from the rolling forecasts of our S&OP process"
"We have a reduced pool of suppliers from which we can purchase products and thus reduced bargaining power."
"We struggle to hold the optimal amount of inventory with changing demand and obsolescence risk"
Aim big, start small, iterate rapidly.
Top 5 quick-win
o9

capabilities that medical supplies clients are starting with
Testimonials
Trusted by the world's leading companies
"Our goal is to achieve 80% of touchless operations. What we mean by that is taking away a lot of the manual operations, enabling automation [...] Through the work with o9, we've eliminated them, and now these manual operations are mostly a thing of the past."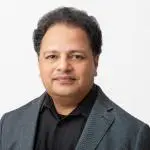 Head of Technical Programs
"o9 is moving the team's workload and energy away from executing mundane, tedious tasks like determining how many units of each SKU go to each store every single week. We're moving them upstream into preseason planning, into developing strategy, and then the system executes automatically."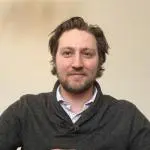 Associate Vice President of Allocations and Merchandise
"o9 was able to significantly improve our forecast accuracy."

Senior Vice President of Corporate SCM and Logistics
"Now when we hear things like, "This has been the most important improvement or biggest improvement to my mental health" to "I have never, ever have to tell a customer I'm out of something." Those are the moments when you know we have got it right."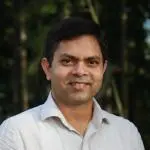 Vice President of Engineering and Quality Assurance
"We had a significant reduction in expedited costs. Our target was 4 to 6 million dollars. And we achieved close to 9 million dollars…"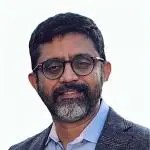 Vice President of Supply Chain COE
Key medical supplies solutions
powered by the
o9

Digital Brain
Imagine the power of the o9 Digital Brain™ for your enterprise.