Trusted by leaders across industry verticals
Accelerate innovation and manage supply chain risk for positive patient outcomes.
Common medical devices
challenges by role
"Pandemic risk management is delaying non-critical procedures"
"Negotiations are tougher because of consolidation: hospitals, doctors groups, clinics, purchasing groups, and MCOs buy in bulk at lower costs and apply margin pressure"
"Many people are second guessing forecasts - Limited visibility and collaboration around assumptions"
"Developing emerging nation infrastructure creates a demand for life science products in different markets"
"Heavy regulation and political pressure on pricing impacting selling approach"
"Difficulty managing inventory in across multi-tier supply chain (MFG Sterilization, CDC's, regional DCs, Hospitals)"
"We have Limited Visibility and Collaboration with Tier 1, 2 Suppliers around Constraints"
"We have small production runs, much of the work is labor-intensive, prompting production moves to lower cost countries such as Ireland, Mexico, and China."
"We have difficulty sensing end patient demand"
"We have constraints not adequately modeled in the Planning System – Execution deviates from plan"
"Our medical device manufacturing is highly specialized, and rapid industry innovation is greatly increasing risk of obsolescence"
"Our AOP /finance process is disconnected from the rolling forecasts of our S&OP process"
Consolidation: hospitals, doctors groups, clinics, purchasing groups, and MCOs buy in bulk at lower costs and apply margin pressure
"Our S&OP is conducted on PowerPoint – A big productivity drain and highly ineffective meetings"
Aim big, start small, iterate rapidly.
Top 5 quick-win
o9

capabilities that medical devices clients are starting with
Testimonials
Trusted by the world's leading companies
"Creating high-level financial plans and targets for our biggest regional channels and top product categories has been game-changing. It has led to more strategic conversations, better quality, and more accurate plans, and grounded us to unlock long-term growth."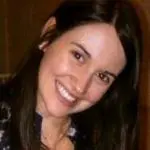 Director of Global Planning
"o9 is moving the team's workload and energy away from executing mundane, tedious tasks like determining how many units of each SKU go to each store every single week. We're moving them upstream into preseason planning, into developing strategy, and then the system executes automatically."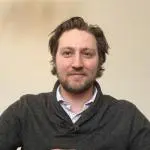 Associate Vice President of Allocations and Merchandise
"Our goal is to achieve 80% of touchless operations. What we mean by that is taking away a lot of the manual operations, enabling automation [...] Through the work with o9, we've eliminated them, and now these manual operations are mostly a thing of the past."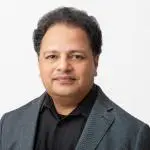 Head of Technical Programs
"We had a significant reduction in expedited costs. Our target was 4 to 6 million dollars. And we achieved close to 9 million dollars…"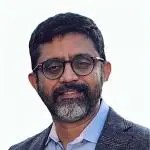 Vice President of Supply Chain COE
"o9 was able to significantly improve our forecast accuracy."

Senior Vice President of Corporate SCM and Logistics
Key medical devices solutions
powered by the
o9

Digital Brain
Imagine the power of the o9 Digital Brain™ for your enterprise.