Trusted by leaders across industry verticals
The Age of "never normal" is driving the Digital Transformation of grocery supply chains.
Common grocery
challenges by role
"Changing consumer preferences with the move towards fresh, natural/organic/healthy, convenience foods and locally sourced items impacting sales plan."
"We are seeing a shift in channel preferences with the need to support various store formats and omnichannel options."
"Constant introduction of new items to address changing consumer tastes stresses shelf space and supply chain."
"We have massive volumes of customer, supplier, product, and market data available but not being used effectively to gain insights, drive decisions and business results."
"Balancing trade offs: Replenish stores to minimize food waste, ensure freshness, and at the same time lower out of stocks."
"Creating granular yet accurate store level forecasts by day of week."
"A lack of collaboration between various links in the supply chain, causing poor decisions leading to over/under stocks."
"Efficiently flowing products to stores taking into account DC/store labor, storage capacity and available transportation is getting more difficult."
"Allocation of constrained supply is often contentious and sub-optimal."
"Changing assortments and new item launches are resulting in excess inventory and food waste."
"Slow, siloed planning processes without clear view on constraints leading to sales and margin alignment gaps between finance, merchandising and operations."
"We see Increasing volatility of raw material / finished goods costs as well as unpredictability in transportation costs."
"Our growth return on marketing & promotion is not meeting our expectations."
"We cannot answer management what-if questions without timely offline spreadsheet work."
Aim big, start small, iterate rapidly.
Top 5 quick-win
o9

capabilities that grocery clients are starting with
Testimonials
Trusted by the world's leading companies
"Creating high-level financial plans and targets for our biggest regional channels and top product categories has been game-changing. It has led to more strategic conversations, better quality, and more accurate plans, and grounded us to unlock long-term growth."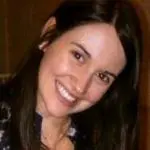 Director of Global Planning
"The o9 platform makes our decision-making much faster. It's also giving us a better and deeper understanding of the analytics, the cost of decisions, and now when we make those decisions, there's a much higher degree of confidence that we actually execute."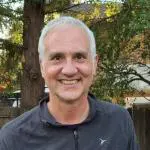 "We are seeing about a 50% scrap reduction. And that is driven by the fact that we have a line of sight now to our customer forecasts, and we're making decisions to avoid bringing in excess inventory or inventory we don't need."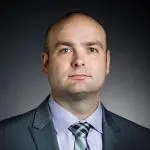 Global Supply Chain Manager
"o9 is moving the team's workload and energy away from executing mundane, tedious tasks like determining how many units of each SKU go to each store every single week. We're moving them upstream into preseason planning, into developing strategy, and then the system executes automatically."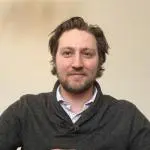 Associate Vice President of Allocations and Merchandise
"Cross functional planning is nothing without cross functional execution. o9 provides a data driven, collaborative world where real trade off decisions are made to optimize company outcomes."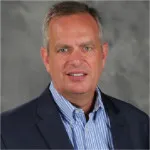 Key grocery solutions
powered by the
o9

Digital Brain
Imagine the power of the o9 Digital Brain™ for your enterprise.