Trusted by leaders across industry verticals
Capitalize on volatility – Adopt a digital platform to mitigate risk and capture market opportunities
Common chemicals
challenges by role
"Eastern markets can provide opportunities for faster sales growth and lower production costs."
"We are creating new revenue streams with green products. E.g lightweight vehicle parts and building materials."
"We have limited visibility to NPI, Marketing, & Price Changes – Extremely manual processes."
"We have limited CRM Opportunity pipeline visibility – Not systematized."
"Many people are second guessing forecasts - Limited visibility and collaboration around assumptions."
"Our business is capital intensive we must run our plants at full capacity."
"We are subject to extensive regulations and laws governing the handling, storage, disposal, and remediation of hazardous substances."
"We have constraints not adequately modeled in the planning system – execution deviates from plan."
"Improving supply chain operations, finding less-costly materials, re-engineering processes, and cutting costs are ongoing."
"Our batch planning systems are not providing real-time answers to demand and supply change what-ifs."
"Our raw material prices & market demand are volatile. We are exposed to rapid changes in raw material values and demand shifts."
"Our AOP /finance process is disconnected from the rolling forecasts of our S&OP process."
"Wage and margin pressure are forcing us to manufacture in other markets."
"Our S&OP is conducted on PowerPoint – A big productivity drain and highly ineffective meetings."
"Globalization of manufacturing, has driven us to follow our customers overseas."
Aim big, start small, iterate rapidly.
Top 5 quick-win
o9

capabilities that chemicals clients are starting with
Testimonials
Trusted by the world's leading companies
"We had a significant reduction in expedited costs. Our target was 4 to 6 million dollars. And we achieved close to 9 million dollars…"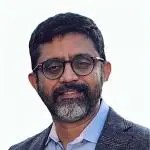 Vice President of Supply Chain COE
"Now when we hear things like, "This has been the most important improvement or biggest improvement to my mental health" to "I have never, ever have to tell a customer I'm out of something." Those are the moments when you know we have got it right."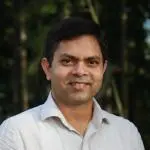 Vice President of Engineering and Quality Assurance
"The o9 platform makes our decision-making much faster. It's also giving us a better and deeper understanding of the analytics, the cost of decisions, and now when we make those decisions, there's a much higher degree of confidence that we actually execute."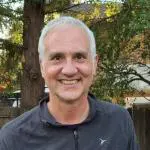 "Our goal is to achieve 80% of touchless operations. What we mean by that is taking away a lot of the manual operations, enabling automation [...] Through the work with o9, we've eliminated them, and now these manual operations are mostly a thing of the past."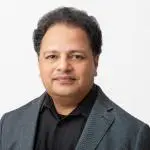 Head of Technical Programs
"We are seeing about a 50% scrap reduction. And that is driven by the fact that we have a line of sight now to our customer forecasts, and we're making decisions to avoid bringing in excess inventory or inventory we don't need."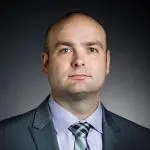 Global Supply Chain Manager
Key chemicals solutions
powered by the
o9

Digital Brain
See how
o9

supports
related sub industries.
Imagine the power of the o9 Digital Brain™ for your enterprise.