Trusted by leaders across industry verticals
Capitalize on volatility – Adopt a digital platform to mitigate risk and capture market opportunities.
Common agribusiness
challenges by role
"Changing consumer priorities are accelerating: consumer and regulatory concern over genetically modified grains, soybeans, and other crops challenge static sales plans."
"We have limited visibility to Marketing, & Price Changes – Extremely manual processes."
"Managing unique seasonality and product variances across my areas is very challenging."
"We have limited CRM Opportunity pipeline visibility – Not systematized."
"Our leading demand drivers & indicators not being monitored systematically - creates surprises."
"We have Limited Visibility and Collaboration with our suppliers around constraints and disruptions."
"Our batch planning systems are not providing real-time answers to demand and supply change what-ifs."
"Controlling logistics costs is a priority. Volatile fuel costs and disruptions at ports threaten efficient operations and profitability."
"Our agricultural commodity prices fluctuate sharply due to acres planted, yield, and inventory levels."
"Our crop production can vary from region to region and is highly volatile with climate change."
"Our AOP /finance process is disconnected from the rolling forecasts of our S&OP process."
"People Productivity – Most work is offline, with low adoption of systems of engagement."
Aim big, start small, iterate rapidly.
Top 5 quick-win
o9

capabilities that agribusiness clients are starting with
Testimonials
Trusted by the world's leading companies
"The decisions taken by the logistics team are already processed by the engine, a priori. They validate it, it feeds into our execution engine for track-building and shipments. The workbench allows our team to move the same-day order fill rate. Last month we actually achieved a 98.5% OFR."
Vice President of Supply Chain
"o9 was able to significantly improve our forecast accuracy."

Senior Vice President of Corporate SCM and Logistics
"We are seeing about a 50% scrap reduction. And that is driven by the fact that we have a line of sight now to our customer forecasts, and we're making decisions to avoid bringing in excess inventory or inventory we don't need."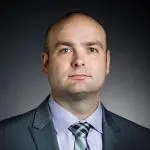 Global Supply Chain Manager
"The o9 platform unlocked significant processes for us in order to effectively address changes in our volumes and to align those volumes to our labor capabilities at our distribution centers."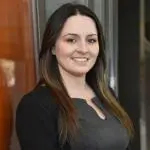 Senior Manager Supply Chain Planning
"We reduced planning lead time by 20%, and we minimized the manual planning adjustment up to 40%, and we reduced the resolution time for a minor report or UI adjustments or adding a new report or a customer request, by 70%, which is a phenomenal performance."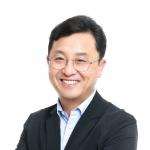 Key agribusiness solutions
powered by the
o9

Digital Brain
See how
o9

supports
related sub industries.
Imagine the power of the o9 Digital Brain™ for your enterprise.