o9 Digital Brain for Tires
One of the world's major producers of tires and associated services, which includes tires for cars, motorcycles, and bicycles. There is a particular focus on the high value tire market.
Highly manual, Excel-driven planning processes across functions and time horizons. This resulted in suboptimal decision-making and
inaccurate plans.
Sustainability Impact
Reduction of waste due to a decrease in overproduction and avoidance of expedites.
Business Scope Challenges
Strategic Planning

Strategic planning (next 5-7 years) was done in Excel without leveraging key market trends and macroeconomic developments.
Opportunity

With o9, the company was able to put together a long-range demand plan, incorporating leading indicators of demand and key market trends to better understand market size and market share.
Demand / Supply Matching

The company was unable to conduct and execute long-range rough-cut capacity plans, as the majority of constraint information existed as spreadsheets or tribal knowledge.
Opportunity

With o9, the company was able to run a long-range demand supply match by leveraging the o9 Digital Twin and the ability to run various scenarios. This can be evaluated on revenues, opex, capex, inventory and profitability.
Planning in Silos

The core planning cycles, strategical, tactical and operational were not connected, leading to silos and suboptimal decision-making.
Opportunity

With o9, all key planning processes across time horizons were managed in the o9 platform, resulting in alignment and decisions according to strategic priorities.
Key Functionalities Implemented

The company used the o9 Enterprise Knowledge Graph to build market, demand, and supply-knowledge models.
This allowed to run all key planning processes for all categories, channels (OEM and after market) and countries across all time horizons in a single integrated platform. o leveraged its open architecture to incorporate a proprietary developed LP solver in Gurobi.
Systems Replaced

Homegrown solutions and Excel.
Success Factors — 3 reasons why o9 was selected
o9's highly differentiated knowledge graph allows for intelligent planning across time horizons.
Deep industry knowledge in the auto supplier and tire manufacturing industry allows for faster time to value.
The ability to connect the market (OEMs and after market dealers) to the upstream supply nodes by leveraging o9's highly differentiated Digital Twin.
KPI Impacted
Reduction of lost sales.
Reduction of cost through better capacity utilization and planning.
Reduction of inventories.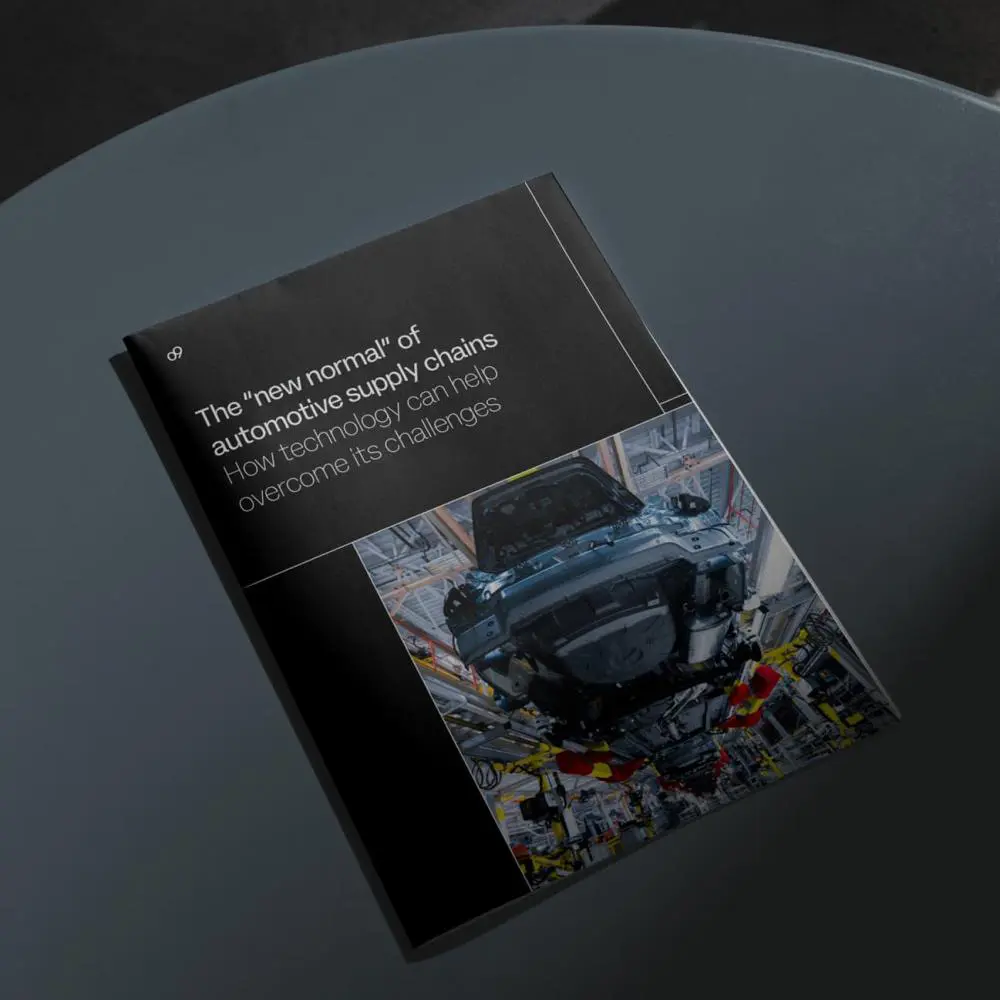 The "new normal" of automotive supply chains
How technology can help overcome its challenges
Experience the possibilities of having a digital brain in your company