o9 Digital Brain for Oil & Gas
One of the world's largest publicly traded international oil and gas companies.
This customer had highly manual and Excel-driven planning processes with data challenges and a lack of inventory visibility.
Sustainability Impact
Demurrage — vessels less frequently used, reducing transportation.
Business Scope Challenges
Single Source of Truth

The company was unable to keep an overview of all data and processes due to challenges in their data structures. These challenges led to a lack of a single source of truth.
Opportunity

With o9, they obtained the unique capability to have full visibility over sales, inventory and supply chain planning on a single integrated, single source of truth, cloud native platform.
Forecasting

The forecast accuracy was low and predominantly only manual, lagging indicators were used in the forecasting process resulting in too high inventory levels.
Opportunity

With o9, the company optimized and reduced inventory levels by incorporating internal and external drivers of demand into o9's highly differentiated ML forecasting capabilities.
Strategic Planning

The focus was more on execution rather than on planning, with a lot of day-to-day volume management and firefighting.
Opportunity

With o9, all planning processes were managed in the platform, resulting in freed-up up time to start mid-range planning and focus on other strategic priorities.
Key Functionalities Implemented

The o9 Enterprise Knowledge Graph was used to build demand, inventory optimization and supply-knowledge models. This allowed for running the entire process in a single integrated platform without need of further integration. o9 leveraged its open architecture by using live-streaming data integration (API's, Azure, Nifi).
Systems Replaced

Excel and Legacy Systems.
Success Factors — 3 reasons why o9 was selected
o9's highly differentiated Enterprise Knowledge - Graph brought all key functions together on one platform with full integration support.
o9's functional expertise in solving business problems in the oil and gas industry.
o9 being the future proof platform with continuous innovation in advanced analytics, NLP, solvers etc.
KPI Impacted
Improved planning accuracy for both forecast and supply chain.
Inventory reduction.
Decrease in demurrage (Oil & Gas industry related, cost of unused ships and vessels)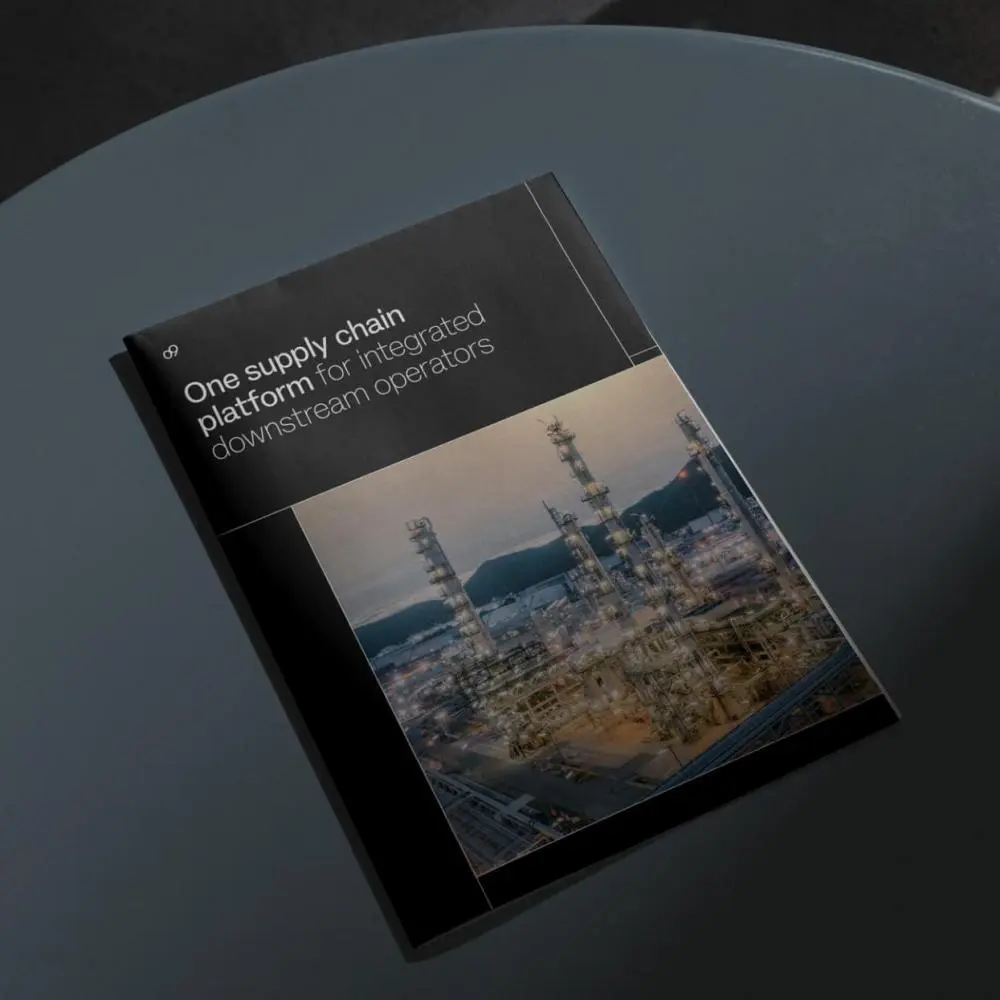 One supply chain platform for integrated downstream operators
Download this white paper to learn the advantages of modeling various downstream value chains in one integrated supply chain platform.
Experience the possibilities of having a digital brain in your company