Published: October 26, 2023
Reading time: 7 min

Rachael Weber
Senior Associate Product Manager for Demand Planning
Published: October 26, 2023
Plans rarely go according to plan. Anyone who has worked as a Demand Planner knows that plans change on a dime. Change is a constant, and the key to success in planning is how well you react to change.
Supply chain is a crucial business function, and when things go wrong, they can go really wrong. One small missed detail can derail a whole team's plan. As painful as these times can be, they also present themselves as wonderful learning opportunities.
In this blog, I'm going to share insight I gained as a planner which is when things went very wrong due to a mistake I made. I was planning a very volatile, seasonal category at the time, so any errors could snowball into a big disaster, quickly. And they did.
To navigate the issue I had created, I used the "Three W's": 
What is likely to happen?

What am I going to do about it?
So, let's dive in!
What happened? 
I was forecasting an iconic, seasonal brand at a major food company. The plan was a yearly inventory forecast for one central distribution center. As a yearly plan, there was only one time to get it right - so the risks were high and the pressure was on!
I had completed a monthly routine a couple weeks prior to publishing the plan and was  completing a check of the internal inventory reports after the system had reacted to the updated plan.  The next thing I knew, my stomach dropped, my hands turned ice cold and they started shaking. I saw in the reports that the products were being sent to warehouses across the country instead of staying in the one distribution center. 
My mind started racing, asking questions like: "What in the world is going on? How did I let this happen after all of those hours of meticulous work? Am I going to be fired? What's going to happen to our customer relationship?"  My worst nightmare as a Demand Planner was becoming a reality.
As much as I did not want to blame myself, I figured out the source of the problem: it was my mistake. I had overwritten the forecast when completing that routine to refresh some forecasts with statistical modeling. This modeling refresh had disaggregated forecasts to all locations instead of the single DC. I assumed that completing the routine had left this customer's forecast untouched, but it did not. 
Can you imagine something like that happening to you? Or what could happen to you if you were in my shoes? As frustrating as it can be to make a mistake in your job, there is a silver lining: the learning opportunity that comes with it. One lesson I have learned in Demand Planning is to trust, but always verify. 
What is likely to happen?
Two things were likely to happen in this scenario: the first is that I could have not said a word about the inventory being deployed across the network and let the customer place orders (which would not confirm and eventually cut) to surprise them with a failed season. This would result in an investigation by leadership of the company to figure out the root cause of the error, which would fall back on me, and with some serious consequences. 
The second option is that leadership would hear from me directly about this mistake, and we could get ahead of it when working to fix the mistake with the customer. This would result in having an honest conversation with the customer about what happened and coming up with a contingency plan to reroute the inventory and avoid the surprise issues of cut orders and major metric hits internally. 
Were people going to be frustrated with me? Yes. Was I going to be fired? Probably not, but I had no idea because I was catastrophizing the situation. So, people are going to be either annoyed with me for owning up to my mistake, or they are going to be even more frustrated with me if I don't own up to this and blindside the customer with cut orders for their yearly load. 
What am I going to do about it?
What was the right thing to do? I needed to alert management immediately of the mistake I made and work on cleaning it up.  It takes courage to admit fault, that you need help, and it may feel like the end of the world at the very beginning of admitting this, but this is actually presenting itself as a great learning and ownership opportunity.
The correct teams were notified and we were able to own up the events to the customer. We were able to fix it and move on.
When you go through this (or anything similar), I hope you are able to give yourself grace and remember that you are human. Life happens, and as hard as it may be, some days are just difficult. But you were hired in your role for specific reasons and bring so many good attributes and capabilities to the table. One mistake does not define you, but what may help define you (for yourself) is how you handle them.
Final Thoughts
Stephan de Barse, o9's Chief Revenue Officer, recently posted on LinkedIn about a book he read regarding dealing with the hardships of life. It is all about embracing resilience, moving past blaming external factors, and learning how to fail successfully. His insight about the book can be applied to this scenario - a mistake I made as a planner was incredibly easy to blame on the system which executed based on information given to it by a human. Needing to clean up a mistake like this was something that I had no choice but to suffer through by alerting leadership. It was not an enjoyable experience, but it did teach me a lot about what to do when life gets hard. Stephan's post and this book can teach us similar lessons, but hopefully for you, you will only need to read about them - not experience them!
As a Demand Planner (or any career, for that matter) mistakes happen and some days are just hard. The Three W's are not just there to help a planner get through a hard day and manage challenging situations, they are the very basis of how planners operate. We look at the history to plan for the future, the most likely things to happen come from scenario planning, and the figuring out what to do is the method of change needed to create and execute the best plan moving forward. Viewing a crisis objectively by utilizing the Three W's allows one to take a step back, a deep breath, and look at things through the lens of the bigger picture without the emotion attached.
In any job, mistakes will always be made but that is part of what makes us human. I hope the next time things feel overwhelming and crazy for you, that you remember to stay calm, remember you are learning each day, and most importantly, are nice to yourself.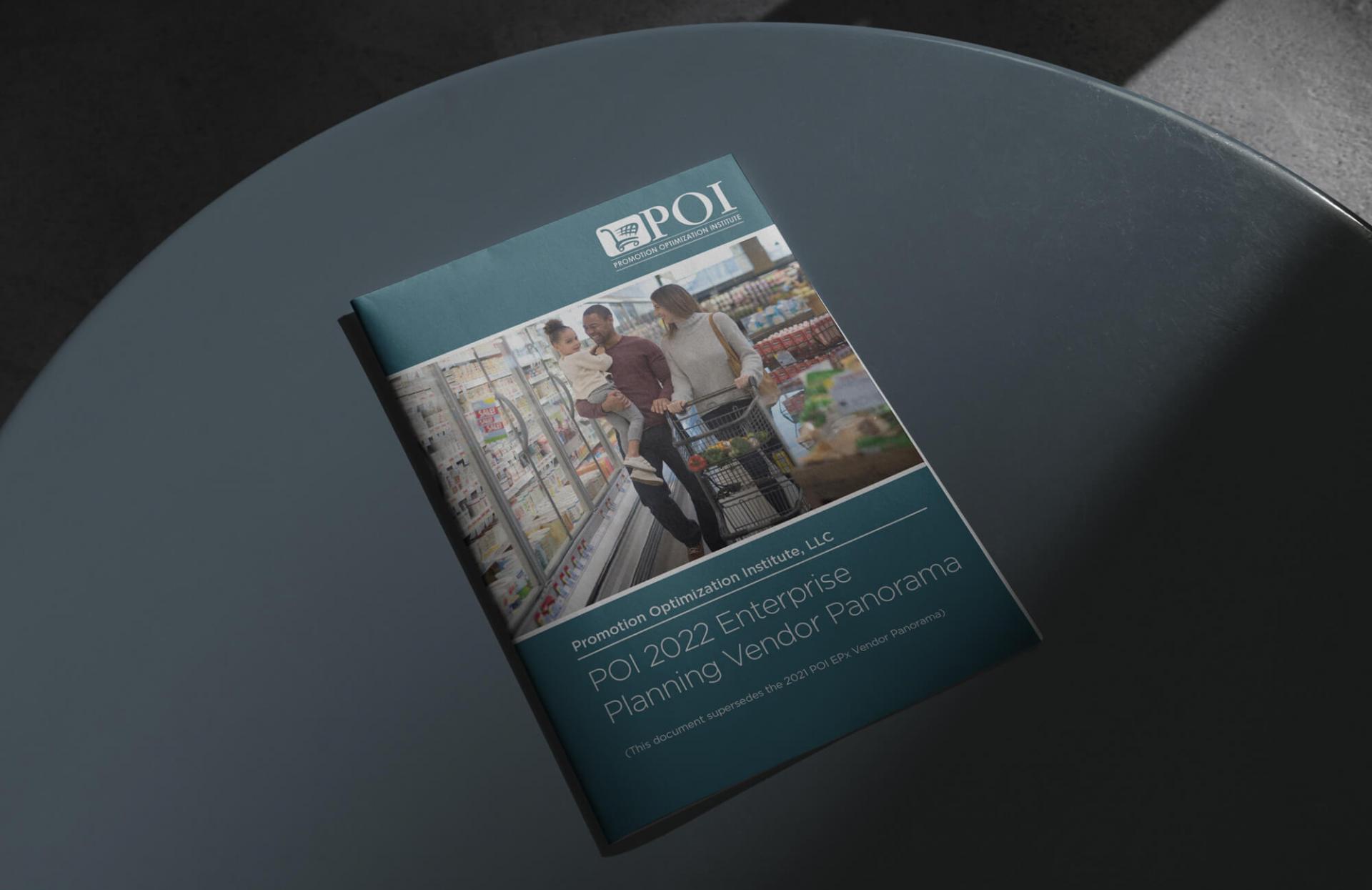 2022 POI Report Rewards o9 with 'Best-in-Class' distinctions
About the author

Rachael Weber
Senior Associate Product Manager for Demand Planning
Rachael Weber is a Senior Associate Product Manager for Demand Planning at o9 Solutions.She has over six years of experience in Process Engineering, Demand Planning, and software implementation in diverse sectors including Consumer Product Goods, Oil and Gas, and Environmental Engineering.