Enable digital transformation of S&OP
by integrating commercial planning and finance into an existing S&OP
o9 is helping organizations move from executive dash-boarding to a collaborative, analytic insights driven platform for alignment of cross-functional plans and initiatives.
Top reasons organizations are upgrading
their S&OP capabilities
Live Platform
Enhance effectiveness of S&OP by moving to a digital collaborative platform with always current plans & analytics.
Insights over Reporting
Move from status and gap reporting to an insight rich S&OP process.
Complete Financial Perspective 
Cross enterprise, move from just Supply Chain centric to a Business Unit, P&L centric S&OP.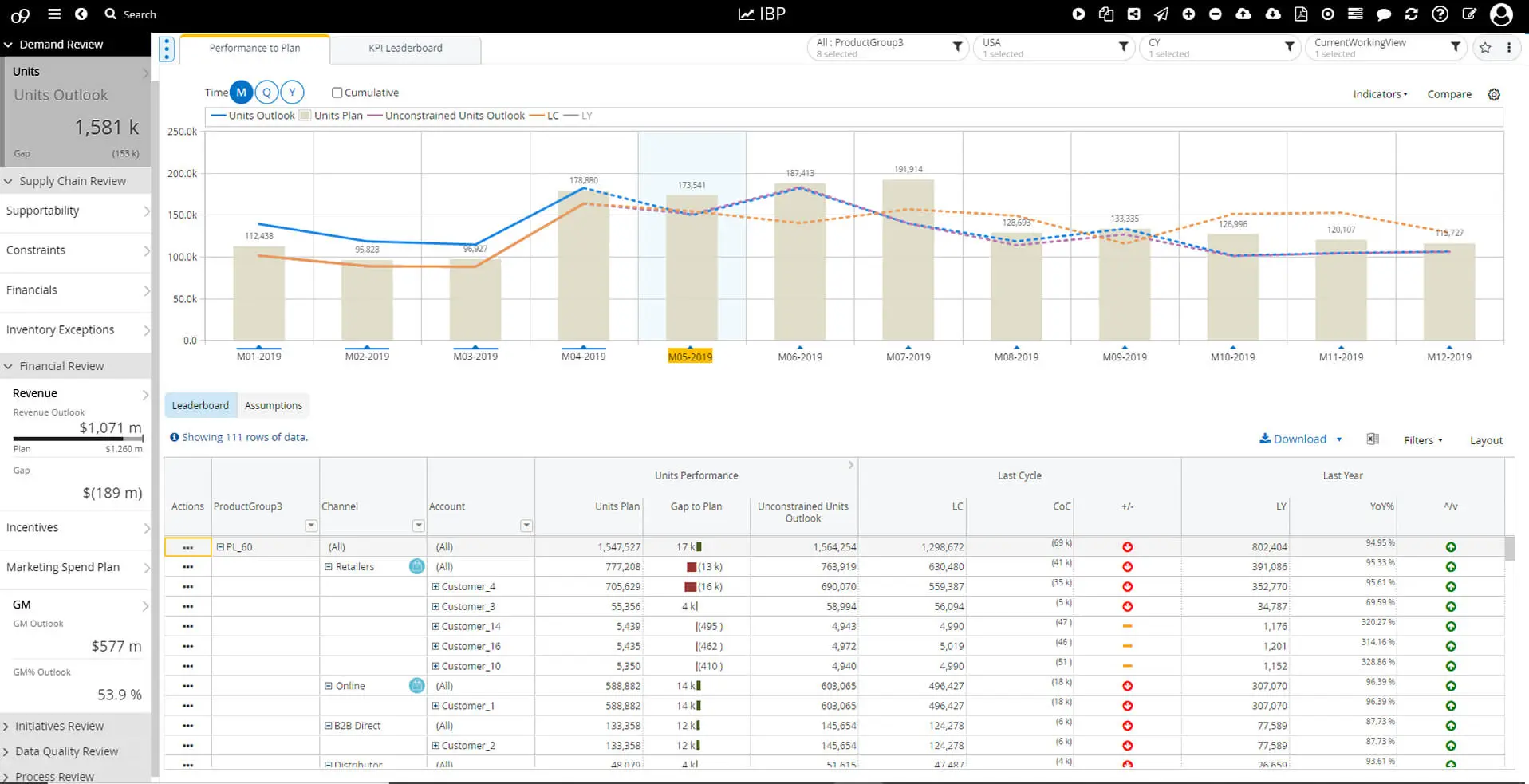 Use cases favored by our clients
Entire S&OP process orchestrated on the system
Real time visibility to plans, forecasts, gaps, initiatives, KPIs as they change
Alerts, Information sent out to stakeholders prior to S&OP meetings
Meetings conducted on the System
In-line collaboration, task management improving culture of execution
Visibility to biggest performance, forecast gaps – assumptions behind forecasts, plans and gap closure proposals
Top NPI, Marketing & Sales Initiatives visibility
Supply Chain Constraints, Excess Capacity & Inventory – Demand and Supply Shaping Action Plan
Real time scenario planning – Demand or supply changes, P&L impacts
Speak to one of our experts to see how o9 can optimize your S&OP processes.
Click to experience an interactive demo of the art-of-the-possible on o9's next generation solution for S&OP. You will see "live" some of the favored use cases of our clients.
The link will require you to login using your existing Microsoft account or you can create one for free.
Start live demo