Sense Demand and Supply Changes and Respond in Real time
with Optimal, Automated Decisions to balance demand and supply in near term horizon
:o9 Supply Chain Control Tower leverages :o9's Digital "Supply Chain Knowledge Graphs", brings in demand and supply signals in real time, detects possible problems and drives automated, real time demand and supply shaping decisions to re-balance demand and supply.
Top reasons organizations are upgrading
their Supply Chain Control Tower capabilities
Improved visibility to demand and supply changes
Increase data efficiency to improve response time with better integration to important sources.
Real-time constraints and demand impact
Drive optimal decisions and resolve issues in real-time based on up-to-date data and visibility.
System-assisted fast decisions 
Mitigate risks with a more responsive system to deploy plans and strategy.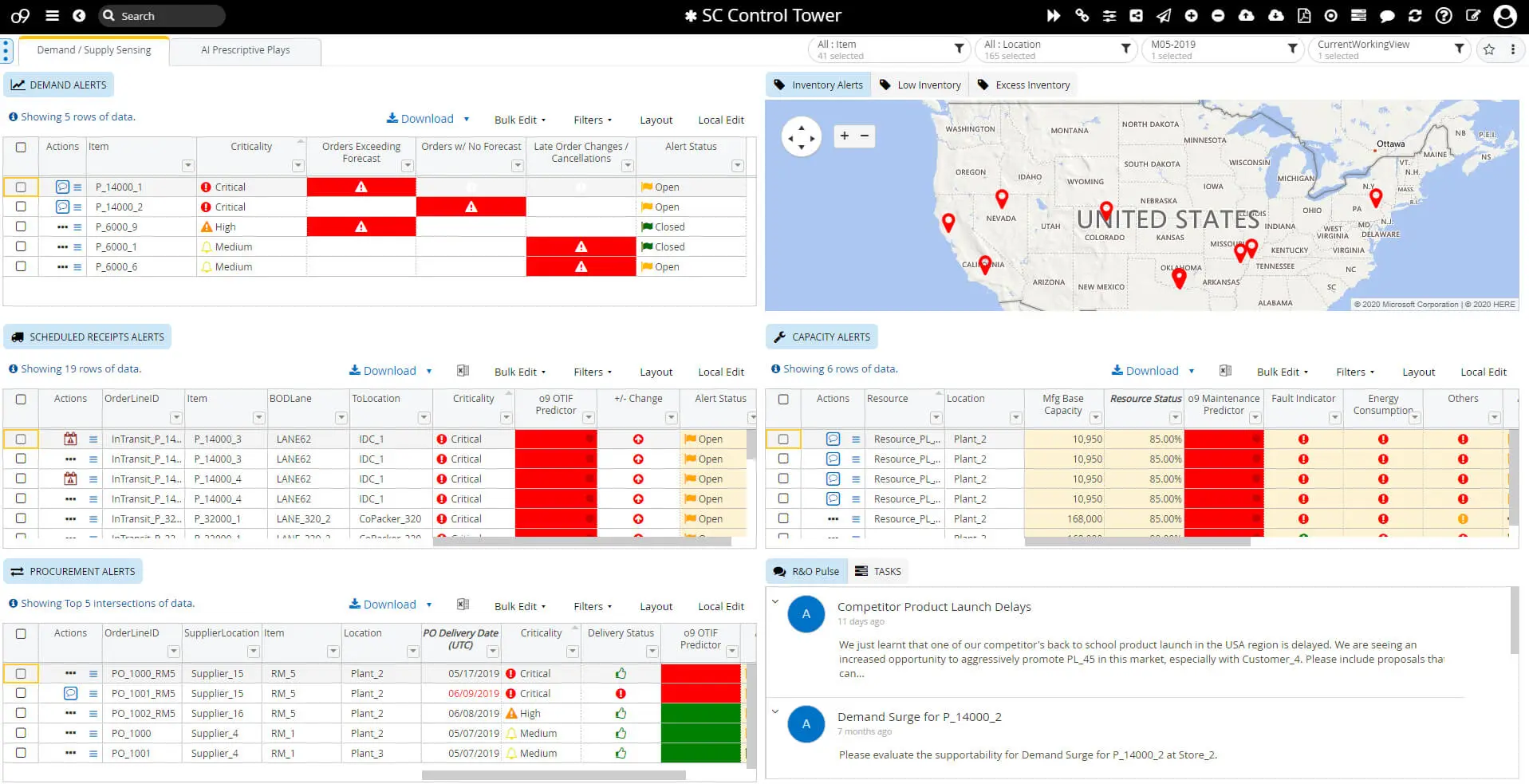 Use cases favored by our clients
Real Time Inventory & Supply Visibility
Fulfillment Network Modeling
Real Time Integration to CRM/Order Management Systems
Order delivery date quoting/planning
Bi-Directional Integration to Execution Systems
Digital engagement with Customer Service and Account Teams on Demand Shaping/Status
Looking for a next-generation Supply Chain Control Tower solution?