Improve Accuracy, Alignment and Accountability
around Demand Forecasts with AI/ML Analytics powered Collaborative Planning
Bring together lead indicators and demand drivers. Reduce time spent on creating forecasts with Advanced AI/ML and cross-functional collaboration capabilities. Increase focus on managing risks and opportunities.
Top reasons organizations are upgrading
their demand planning capabilities
Incorporate Demand Drivers better
Shipments driven vs. Leading Indicator driven Demand Forecasting. Make better growth-driven decisions.
Build a better consensus forecast
Sales, Operate with Sales, Finance and Supply Chain sharing a single, consistent view.
Bring Transparency to Forecasting
Build consensus with more evident assumptions and impacts. Create forecasts you can trust.
Drive cross functional buy-in
Improve accountability with better sales adoption of demand planning across all scenarios.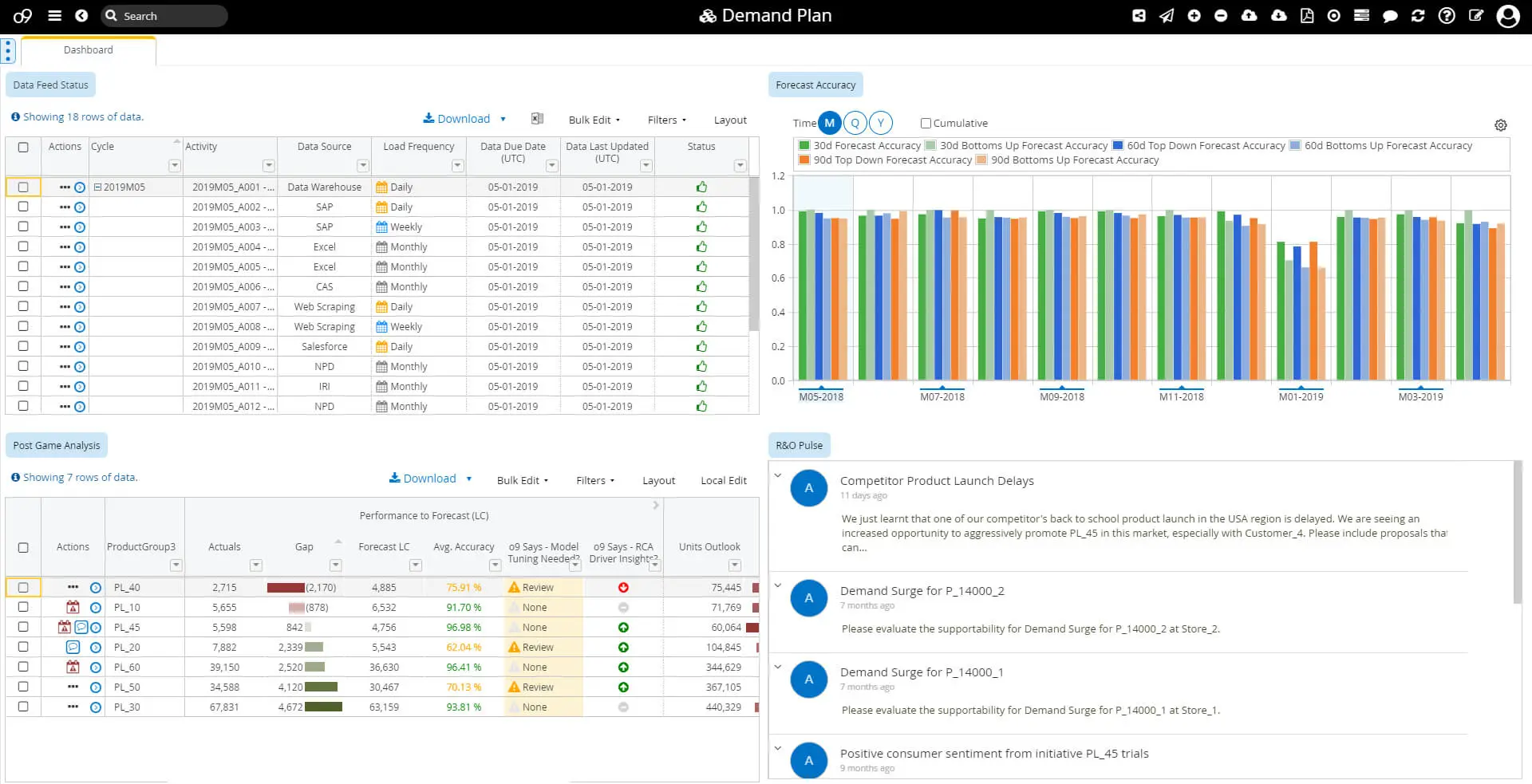 Use cases favored by our clients
Leading Indicators, Market Driver Based Forecasting
Python & R-based ML/AI models for Demand Forecasting
Sell-out vs. Shipment based forecasting for retail and distribution channels
CRM pipeline based forecasting or B2B accounts
Cycle over Cycle Forecast Change Assumptions Tracking & Collaboration
Consensus Forecasting
Demand Shaping based on supply constraints
Forecast Accuracy, Bias Post Game Analytics & Continuous Learning
Looking for the best
Demand Planning

software that can improve predictions and accountability around forecast?