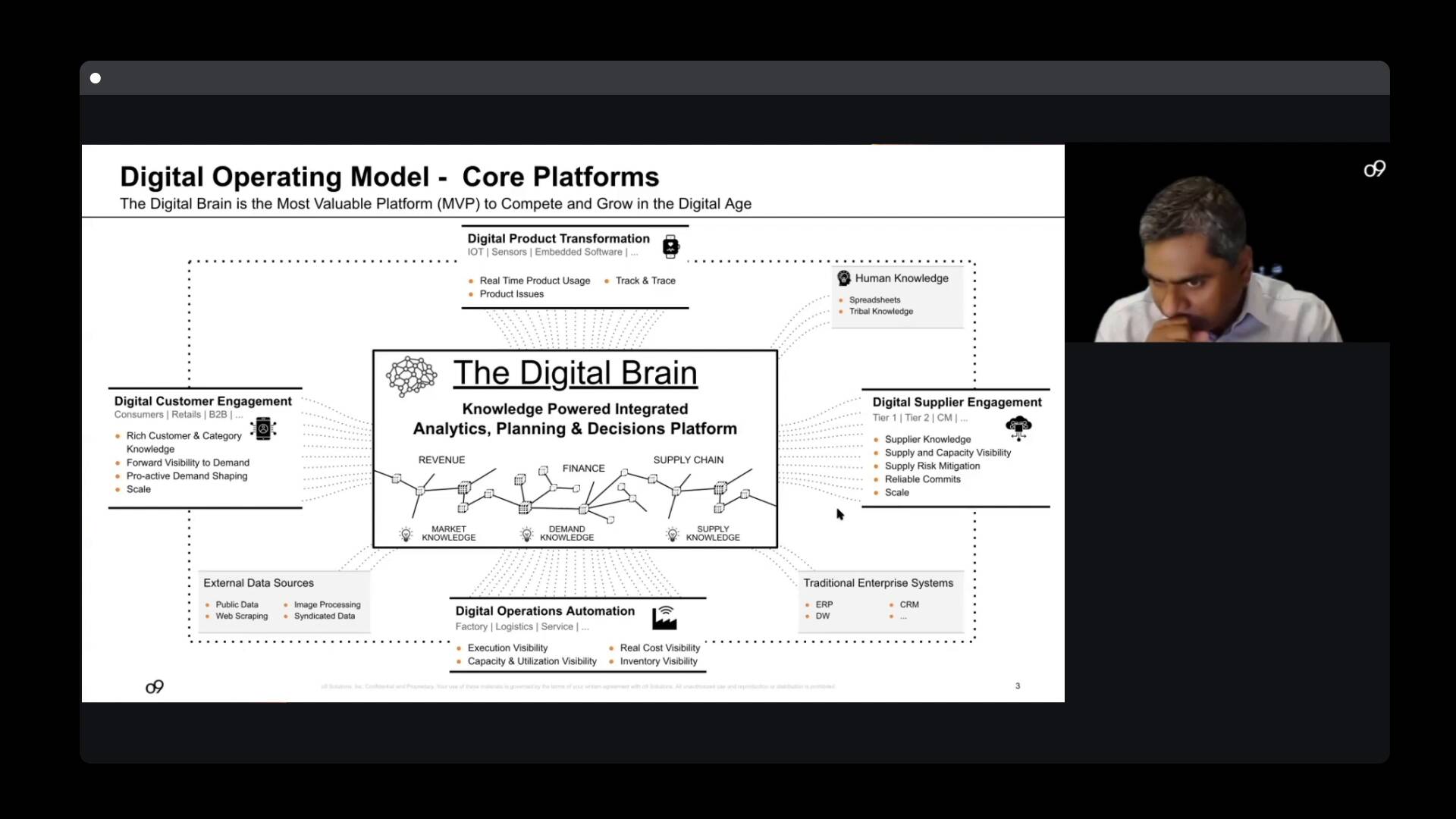 July 17, 2023
Why every business needs a Digital Brain
In this video, Chakri Gottemukkala, CEO of o9 Solutions, discusses the digital brain and how it can be used to drive digital transformation. He begins by explaining the challenges that traditional operating models face in today's volatile and uncertain business environment. He then discusses how the digital brain can help businesses overcome these challenges by providing a more agile and data-driven approach to planning and decision-making.

Gottemukkala goes on to describe the three key components of the digital brain: real-time data, connected planning, and decision intelligence. He explains how these components work together to provide businesses with a holistic view of their operations and help them make better decisions faster.

Finally, Gottemukkala discusses the benefits of the digital brain and how it can help businesses improve their performance. He concludes by urging businesses to adopt the digital brain as part of their digital transformation journey.
o9 Solutions recognized as a Leader in the 2023 Gartner® Magic Quadrant™ for Supply Chain Planning Solutions
Download for free the full Magic Quadrant now.
View our related articles, white papers, use cases & videos