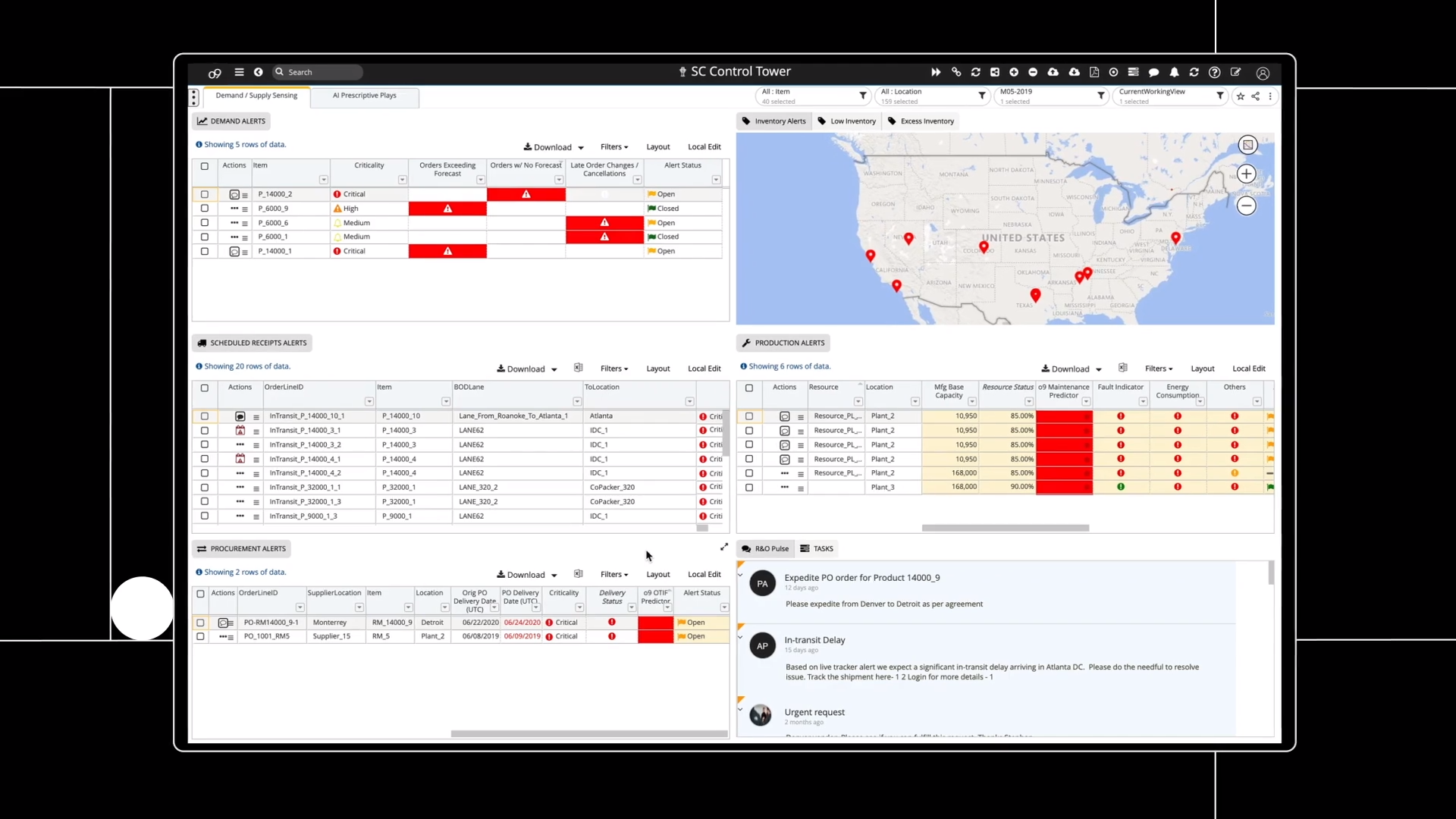 July 17, 2023
The o9 Unique Control Tower Capability — PO delay example
The o9 Control Tower is designed to sense disruptions, translate these into impact, auto-generate scenarios, make decisions and learn and update resolution protocols. In this example we illustrate an example of how the o9 Control Tower deals with a PO delay.
With the o9 control tower, companies can elevate their end to end supply chain performance.

It lets them sense supply disruptions in real time, translate risk into impact and turn it into opportunity, solve disruptions fast through prescribed resolution protocols, execute across traditional silos and orchestrate end to end performance.

Learn from the actions take and evolve the decision making process. Let's see how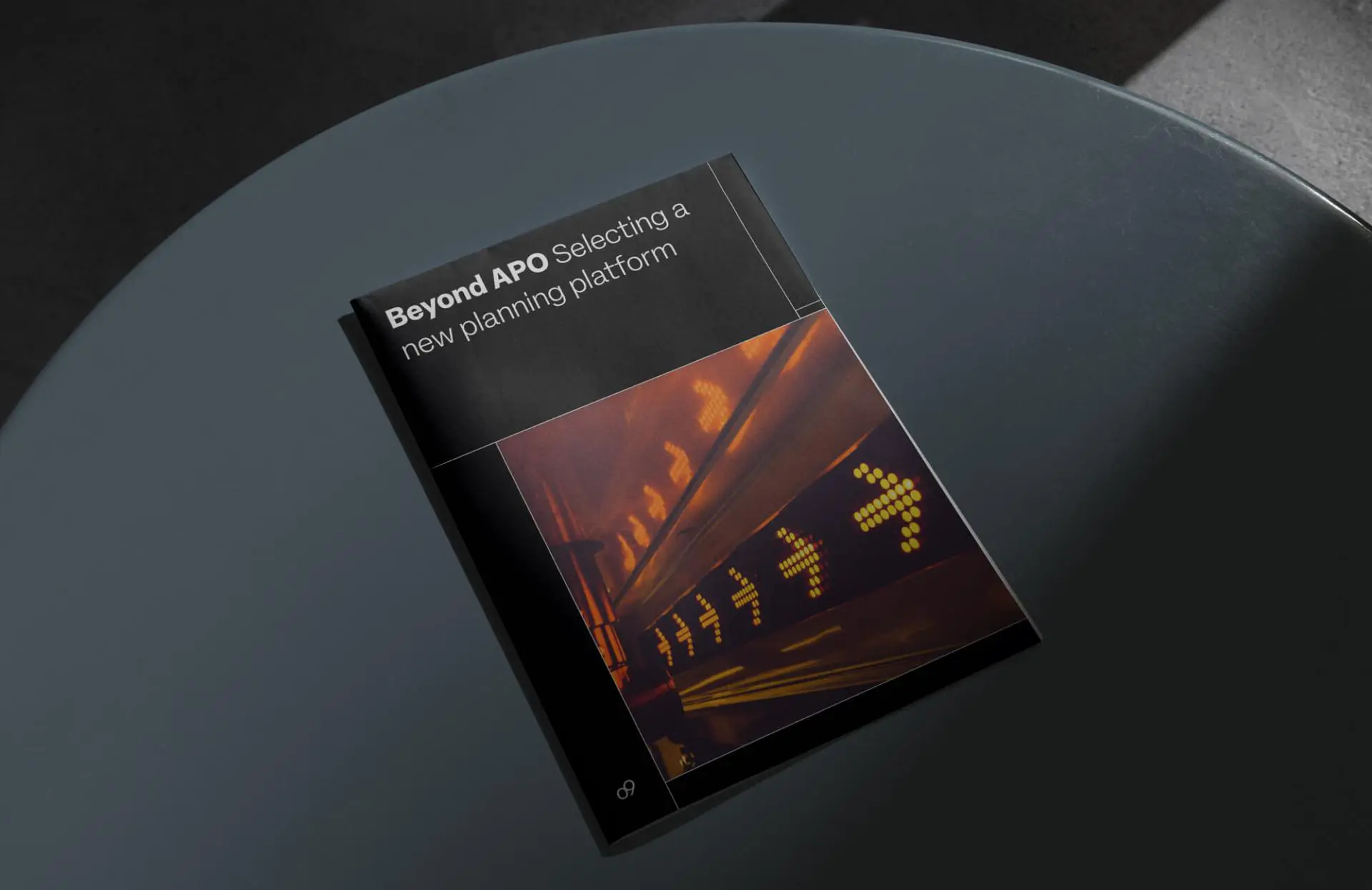 CSCOs of FT1000 companies choose the o9 Digital Brain to replace APO—here's why
Our white paper shows what next-generation capabilities FT1000 companies benefit most from when they replace APO with an AI/ML-powered platform.