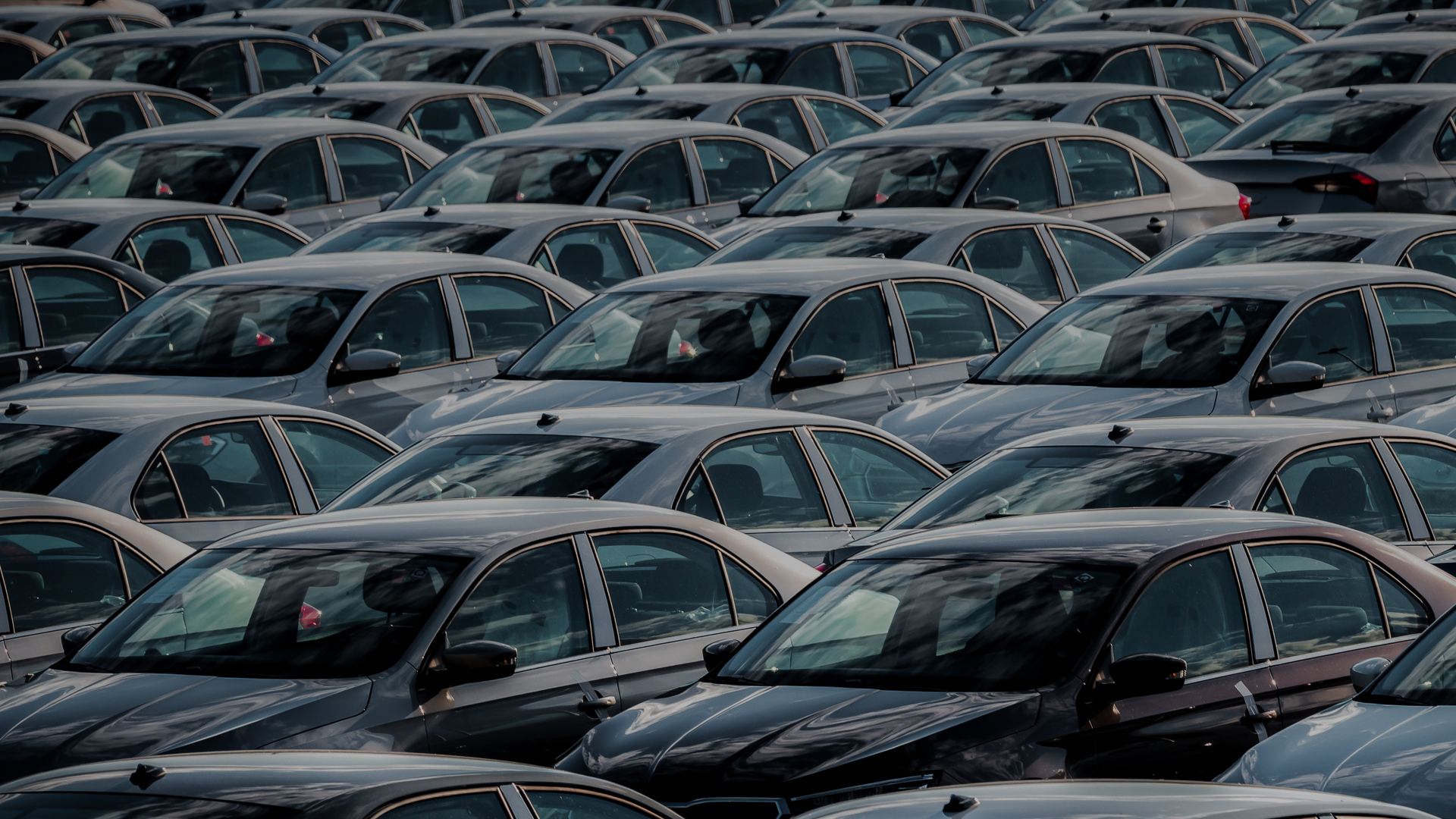 July 17, 2023
The New Normal of Automotive Supply Chains
In this video, we will discuss the challenges facing automotive supply chains and how o9 Solutions can help you to overcome them. We will see how o9 can help you to:
- Improve visibility and transparency across your supply chain
- Make better decisions faster
- Respond more effectively to disruptions
- Optimize your supply chain for cost and efficiency

We believe that o9 is the best solution for automotive supply chain management. If you are looking to improve the performance of your supply chain, then o9 is the solution for you.
Global supply chains face a perfect storm. Pre-pandemic supply chains experienced times of relative stability with supply exceeding demand. Most of the time, however, the frequency and amplitude of disruptions has increased over time. Finding its apex with COVID and global shortages.

Still, this was only the dress rehearsal for the anticipated new normal, a time where multiple global and regional disruptions push volatility, complexity and uncertainty to unknown magnitudes. The old rulebook is no longer sufficient to deal with the new speed of change and complexity. On top of this new normal, state automotive supply chains face specific additional challenges from the ongoing industry transformation. First, product high pace technology development increases product complexity and accelerates transition cycles.

Second, go to market omnichannel strategies and new ownership models. Add new dimensions to supply chain networks. Third value Chains. Constraint supply situations.

Foster vertical integration. Fourth Connectivity. New data sources evolve and must be included in supply chain analytics. All of these factors add complexity to planning and can result in adverse P&L and balance sheet effects.

In this perfect storm, automakers must manage the increasing complexity of their supply chain at a higher speed. Today's setup requires tradeoffs between these two, but automotive players do not have the luxury anymore to compromise. A gear shift and supply chain planning is needed. This requires operating model changes, starting with organizational changes to overcome functional silos, to process changes, and people upskilling to adapt to new ways of working.

To the introduction of new IT tools. Next generation technology is a critical enabler. Among others, it can support the automotive supply chain planning via a cross-functional, integrated data model, scenario capabilities and real time data visibility. This is key to improved decision making along five steps.

Detect events faster. Assess the impact of these events faster. Take respective decisions quicker. Execute on these decisions faster.

Ensure consistency of decisions over time. Such an end to end approach to planning is crucial. If one step is not supported sufficiently, it will slow down the overall process and yield in suboptimal decisions. But are such technologies available out there ?

Yes, they are. Over the past years, supply chain planning technology has evolved drastically. State of the art players are cloud native, enabling theoretically unlimited scale their open platforms to ensure high connectivity and extensibility. And they're using new data models like graph technology for higher computational power.

This graph technology is also the foundation of Google's search algorithms and uses relationships, edges and nodes instead of tables for data computation. This enables a step change in system performance and flexibility. Still, automotive decision makers often ask themselves, Are we ready for such an end to end approach? Can such a solution really deal with our complexity?

And is my organization ready for such major transformation? All of these questions are valid, but the simple answer is the earlier you start, the better. There is no perfect starting point and no perfect off the shelf solution. But with every single month that automotive companies do not act, they leave millions in cash on the table.

Such transformations always need to be tackled step by step. They require a technology partner, not just a software vendor, to achieve sustainable impact. So in a nutshell, what does this mean? The Perfect Storm requires automotive players to make a step change in their supply chain management capabilities.

They should not shy away from thinking big end to end solutions are possible. Enabled by new technology. If today's silos can be broken, significant business benefits can be achieved. If you want to learn more about how o9 Solutions supports its automotive clients in transforming their supply chain planning, contact is now.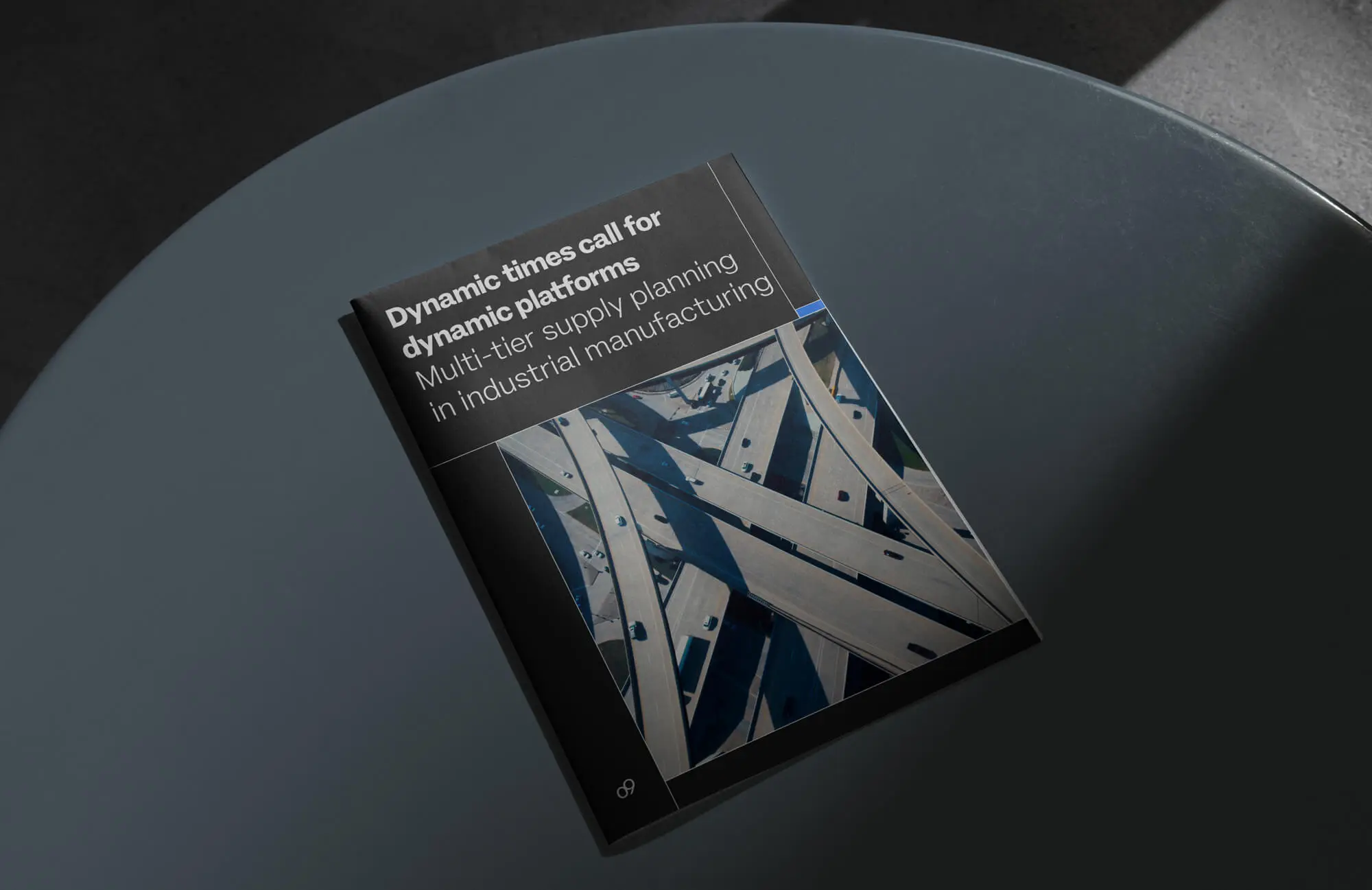 Multi-tier collaboration: The next frontier in supply chain planning
Supply chains are global ecosystems. Leading companies are leveraging technology to collaborate with all partners and achieve closer alignment.