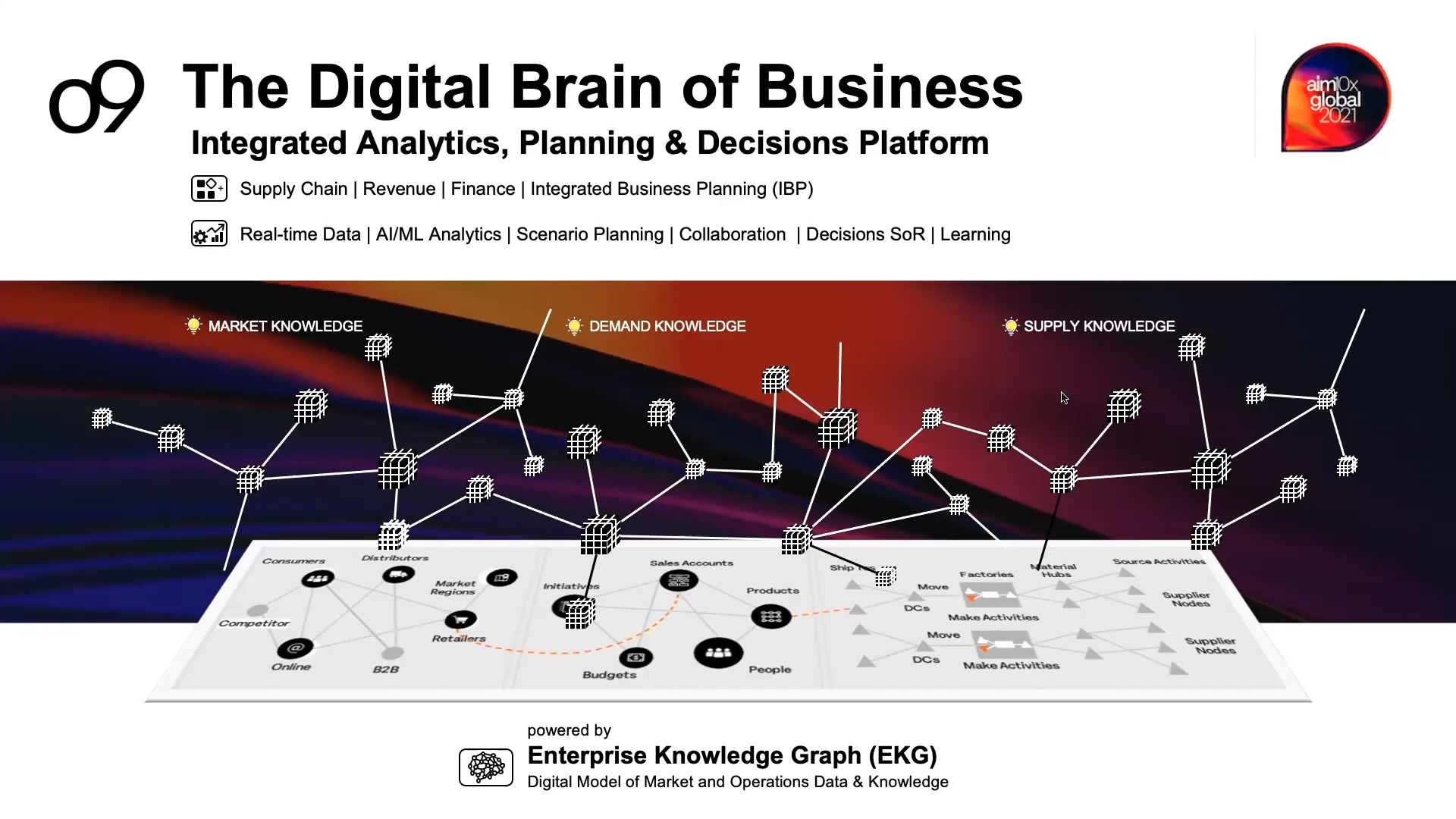 July 17, 2023
The Enterprise Knowledge Graph: The Digital Brain of Business
In this video, Umesh Arasu, Chief Product Officer at o9 Solutions, discusses the EKG and how it is used to power the digital brain. He explains how the EKG solves the problems of performance and flexibility in traditional planning systems, and how it enables real-time propagation of changes across the enterprise. He also provides examples of how the EKG is being used by o9's customers to improve their decision-making and performance.
o9 Solutions recognized as a Leader in the 2023 Gartner® Magic Quadrant™ for Supply Chain Planning Solutions
Download for free the full Magic Quadrant now.