Published: August 4, 2023
Reading time: 5 min

Santiago Garcia-Poveda
Retail Digital Transformation Leader
What-if Scenario Analysis
Published: August 4, 2023
A women's collegiate soccer team was gearing up for their Fall season and, while most of the players had appropriate clothing, the recent heatwaves across the country prompted them to search for more advanced technical performance jerseys and shorts to stay cool on the field. Unfortunately, the university's nearby sporting goods store had limited stock in these essential items. This scarcity was attributed to the store's outdated replenishment system, which relied on monthly Excel order sheets sent to the vendor and did not consider recent shifts in consumer demand. Consequently, the players decided to purchase what they needed from a competitor's website, which also happened to offer complimentary shipping.
This story highlights the vital role of collaboration between clients and suppliers as a catalyst for value creation in businesses. When we extend this scenario to the wider industry landscape, it becomes clear that the advantages are considerable. These advantages include cultivating customer loyalty, increasing revenues, and building a robust, sustainable, and adaptable supply chain. Embracing supplier collaboration emerges as a highly efficient strategy to attain these objectives.
Collaboration will play a critical part in today's global and fragile ecosystem. As Len DeCandia, Johnson & Johnson's former CPO, mentioned in Supply Chain Management Review: "Advanced organizations that are winning and thriving through the pandemic are those that have recognized the need to elevate the value of supplier relationship practices throughout the enterprise and support those relationships with digital technology." 
Analyst firms are focusing on this topic as well. Forrester Research published The Forrester Wave™: Collaborative Supply Networks, Q4 2022, providing a detailed review of the platforms that can help enterprises adapt to supply chain disruption by synchronizing planning and execution beyond their own four walls with their networks of suppliers, distributors, and customers.
As companies investigate options, here is a list of the most important aspects to look at before embarking on a digital transformation journey aiming to improve their network collaboration. 
End-to-end planning
Strong supplier collaboration networks perform better when built as an extension of an existing end-to-end planning platform. Any supplier collaboration solution that allows both parties to move away from shared spreadsheets dated from the last update and sent via email will improve the process. However, built on top of a digital twin, enhanced with control tower capabilities, these solutions unlock additional value, specifically by sensing and anticipating supply risks. 
As Gartner socialized the concept of xP&A, one of the fundamental aspects is to limit the number of systems to focus on a single vendor that will provide an agile solution and act as a single source of truth while simplifying the data structure and synchronization process. In a world shaken by outstanding disruptions, focusing on continuous improvement and rapid deployment is critical to maintaining employee engagement while creating value.
Multiple-Tier Management
For a long time, CPG companies have studied consumers' behavior to determine new product innovations and forecast their volumes. For example, P&G and Nestlé analyze birth rates to forecast sales of diapers or milk. Companies should collaborate with their direct partners and expand to their suppliers' suppliers. With that in mind, it is essential to select a flexible platform to allow for expansion.
Supplier onboarding
Another aspect to consider is the onboarding process. Understanding the effort required from their perspective is even more critical, especially when the supplier is a tier 2 or a tier 1 in digitalization. Indeed, they might have multiple customers who all have their systems. Thus, ensuring that your partner and your internal teams can support them will be critical for a successful collaboration. 
What-if Scenario Analysis
Any decision has implications. With the complexity of the supply networks, the challenge consists of clearly understanding all the entanglements. Companies must conduct a holistic analysis of the effects of the decisions to expand supplier collaboration beyond the crucial yet obvious data-sharing process. Creating various scenarios (least cost vs. max services) and knowing how a change will impact operations is necessary (trade-off between cost-to-serve and Co2 emission to serve). The pandemic has highlighted that, even in business, the reign of the bigs is only possible because of the existence of the small. The decisions must land on a win-win outcome, or compromises will be negotiated. 
Intuitiveness and UX
Last but not least, supplier collaboration platforms should offer tools and widgets that streamline and enhance communication. In a post-pandemic world, the focus is no longer on creating rigid processes and systems that will allow companies to cope with the current situation before re-shifting when the next disruption arises. It is about creating an environment where users can adapt to any situation, be agile and flexible, communicate, collaborate and execute.
Conclusion
While the main industry challenges are driven by volatility on the demand side and the need for risk management, efficiency, and resiliency on the supply side, the market offers significant opportunities for growth around digital transformation and sustainability. Technology is the key to achieving strong supply network collaboration and improving sustainability. Creating an end-to-end physical and digital supply chain that interconnects all participants, from the final customer to the raw material supplier, through distributors and transportation, will be the only way to reduce value leakage while maintaining sustainable growth. The world is on fire, and it is time to join forces. 

Want to learn more? Please, request a demo and our team of experts would be happy to walk you through the o9 Digital Brain platform.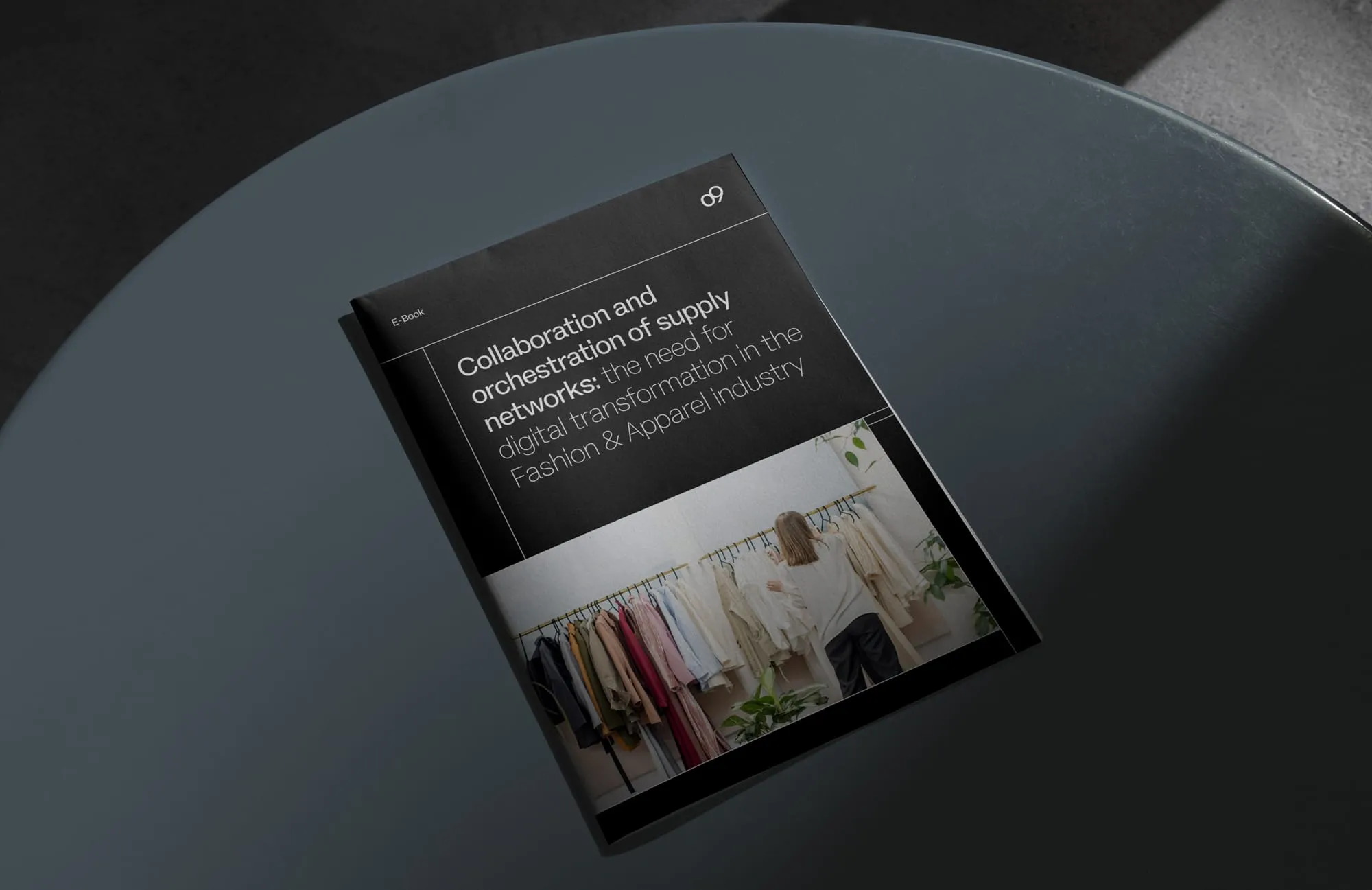 Master multi-tier collaboration for Supply Chain synchronization
Harmonize efforts, break silos, align goals, and optimize the flow of goods for delighted customers.
About the author

Santiago Garcia-Poveda
Retail Digital Transformation Leader
Santiago holds a Master in Civil Engineering from Universidad Politécnica de Madrid and Ecole des Ponts, and an MBA from Haas - University of California, Berkeley. In o9 Solutions, Santiago leads our strategy for the retail industry, bringing his expertise on the industry needs, guiding the product development efforts, and engaging with industry executives to advise on their digital transformation. Before o9 Solutions, Santiago worked for McKinsey & Company for 8+ years serving. Business to Consumer clients (apparel, groceries, hardlines, and CPGs) globally on their Digital and Analytics challenges across multiple areas of their business (supply chain, commercial, procurement, …). Additionally, Santiago also has industry experience from working as Director of Business Transformation in Adidas Outdoor, a corporate strategy for Esprit, focused on accelerating the product delivery process and increasing the collaboration with wholesale partners.