Published: October 19, 2021
Reading time: 4 min

o9 Solutions
The Digital Brain Platform
Published: October 19, 2021
Evolution is the development of something from a simple to a more complex form. The concept applies to mammals, reptiles, and technology equally. As the environment changes, so do the capabilities required to not only survive but thrive. Sometimes a catastrophic event changes the environment so much that only rapid adaptation will ensure survival. SAP APO users are facing such an end-of-life event in 2025. However, unlike the dinosaurs, they knew well in advance that they had to decide which evolutionary features they would need to compete effectively in their new environment.
SAP would like their customers to believe that migration to SAP IBP is the "natural" evolution for those companies still using APO. While it is one of the options, it's not necessarily the most promising. Thriving comes down to understanding their environment and identifying the attributes that best ensure success. Today's supply chains need to be resilient, flexible, transparent, and scalable, a combination that SAP IBP cannot deliver by itself. Eventually, SAP IBP might be able to patch together an acceptable experience, but only after a lengthy wait for features, heavy customization, complex integrations, and other trade-offs.
It's a fine level between the right choice and a step toward oblivion
Choosing to go with SAP IBP requires some sacrifices. First, SAP IBP is an in-memory solution with significant limitations regarding the number of dimensions and key figures it can model. For example, SAP IBP is unable to handle detailed customer sold to and ship to information.  Furthermore, adding channel dimension information requires a separate data silo, increasing the likelihood of latency and errors. Also, the level of detail in pricing isn't sophisticated enough to give an accurate end-to-end picture of what is going on. The forecasting algorithms that IBP uses are so basic that it can't provide a holistic view of supply chain performance due to a lack of computing power. The visibility required to be competitive is just not there with SAP IBP.
Moreover, there are multiple architecture challenges with IBP to consider. First, IBP users will not only forgo a one-to-one swap on functionality from APO to IBP, but they will also suffer from the lack of next-generation functionality that AI/ML-powered supply chain planning delivers. For example, production planning functionality PP/DS will be removed and become part of the new ERP, S/4HANA. To achieve a 360-degree view of the business, SAP will also require companies to deploy SAP Analytics Cloud and its Digital Boardroom for end-to-end visibility.
Secondarily, past the functionality deficit, there are significant integration hurdles to overcome. SAP IBP is a separate module outside of the new ERP, S/4HANA, and will require integration across the entire stack to ingest internal available data to work "well". Supply chain leaders must consider that what is going to set high performing supply chains apart is the ability to process data using AI/ML and uncover insights hiding in plain sight. The AL/ML capabilities in SAP IBP aren't native and require a data scientist to set up the system and make sense of analyses. Even then, IBP doesn't have the strength to run enough scenarios to provide multiple options for that data scientist to work through. And the only way you can even get to this point is through significant (and expensive) customization and integration between S4/HANA, IBP and other sources of data.
In short, IBP doesn't have the flexibility and power needed to meet the requirements of the competitive supply chain environment. Not even Darwin would predict that this evolution to be a successful one.
Natural selection of your integrated business planning platform
Rather than the evolutionary dead end of SAP IBP, strategic leaders should consider a future path that includes a scalable, secure cloud platform. That platform should run data-intensive scenarios to alert planners to "danger" and find escape routes. It should help identify the traits a potential partner needs to augment their corporate strengths, too.
Those are all features that the o9 Digital Brain already provides customers. To learn more about the possibilities, opportunities, and strengths of engaging with o9, download our white paper here.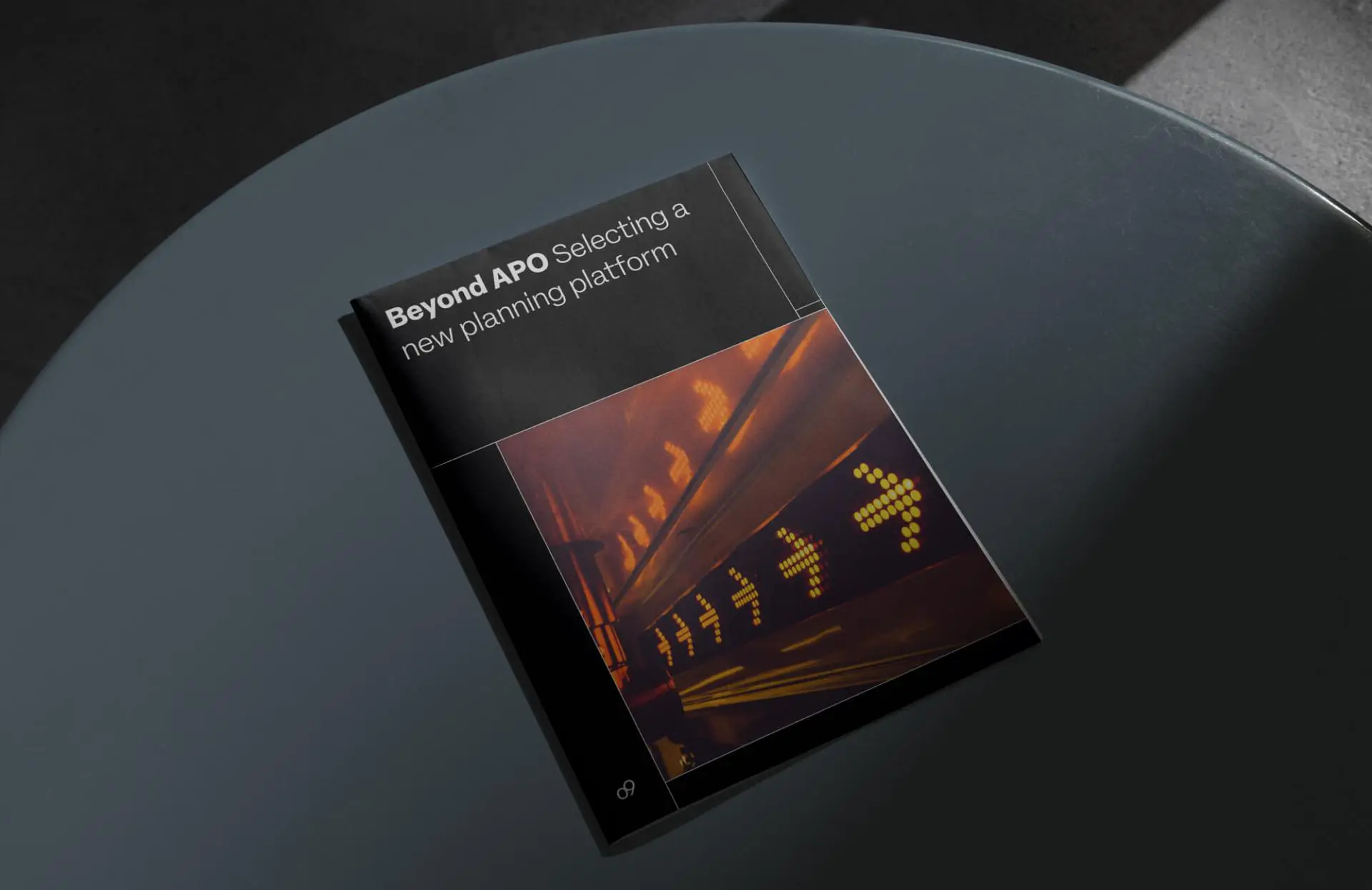 Read our whitepaper to learn what next-generation capabilities FT1000 companies are enjoying when they replace APO with an AI/ML-powered platform.
About the author

o9 Solutions
The Digital Brain Platform
o9 offers a leading AI-powered Planning, Analytics & Data platform called the Digital Brain that helps companies across industry verticals transform traditionally slow and siloed planning into smart, integrated and intelligent planning and decision making across the core supply chain, commercial and P&L functions. With o9's Digital Brain platform, companies are able to achieve game-changing improvements in quality of data, ability to detect demand and supply risks and opportunities earlier, forecast demand more accurately, evaluate what-if scenarios in real time, match demand and supply intelligently and drive alignment and collaboration across customers, internal stakeholders and suppliers around the integrated supply chain and commercial plans and decisions. Supported by a global ecosystem of partners, o9's innovative delivery methodology helps companies achieve quick impact in customer service, inventory levels, resource utilization, as well as ESG and financial KPIs—while enabling a long-term, sustainable transformation of their end-to-end planning and decision-making capabilities.