Published: September 30, 2021
Reading time: 3 min
Thomas Gonzalez
Supply Chain Improvement Expert
Published: September 30, 2021
"Convenience is no longer a channel… it's a need-state for consumers and is now a new way of doing business."

Art Sebastian

VP of Digital Experience at Casey's General Stores, Inc.
The evolution of convenience shopping
At Groceryshop 2021 in Las Vegas, we heard a lot about the continuing evolution of the customer experience centered around convenience. This topic is top of mind across the retail industry, from discussions around the rapid growth of convenience apps like Gopuff, Weee!, Zapp, Gorilla's, Flink, Getir, and Shipt to the methods retailers like Walmart, Kroger, and Amazon use to get orders to customers quickly. Building a technology foundation to support this new consumer need is still aspirational for many retailers.
During a group interview, Art Sebastian of Casey's General Stores, Inc. said, "Convenience is no longer a channel… it's a need-state for consumers and is now a new way of doing business." Spot on. As more consumers shop from their phones or computers, switching costs have cratered. The mindset of "I'm already here, so I might as well wait" no longer applies. Consumers can instantly evaluate alternative options if a product is unavailable or isn't ready when it's needed.
Rodney McMillan of Kroger talked about enhancing the customer experience through online ordering, curbside pickup, and delivery. COVID has structurally changed how consumers order food, groceries, and everyday items. Convenience is the name of the game across industries and is no longer a stand-alone category for gas stations and drug stores.
It can be challenging, but it's worth it
Establishing a "convenient" shopping experience for consumers is difficult to build. Chris Rupp of Albertson's companies shared that they decided to walk away from an online ordering project due to complexity for the consumer and discussed the need to focus on ease of use. It's essential to place some bets, but it's equally important to know when to walk away from the table.
Some of our current customers recognized how difficult–or near impossible–it would be to deliver on these customer expectations with existing technology or by trying to build something in-house. Our partnership with retail customers has resulted in a shift in operations and adoption of the "art of the possible" mindset, delivering results such as improved sales by 2-3.5%, reduced inventory by 10-20%, and decreased flex transportation costs by 5-15%. Each of these improvements drives higher revenue, boosts margins, and improves customer satisfaction.
Suggested next steps for grocers or retailers to consider
1.

Find an AI/ML-driven market platform with crucial capabilities, like Control Towers and analytics-driven substitution suggestions based on product attributes, to tackle this convenience challenge. Retailers that successfully implement and deploy these technologies will gain higher revenue and margins, build a better customer experience, earn higher loyalty and increase their market share.

2.

Select a technology partner with the experience to guide grocery retailers along an optimal path for an implementation to achieve the above outcomes. The right partner understands how to align the people, processes, and technologies required to build a platform roadmap that enables your future growth.

3.

Keep the future in mind. Find a platform that is flexible and can change as your organization and consumer preferences continue to evolve. Be mindful of technology solutions that are modular and rigid down to their foundation because this will make capitalizing on future pivots and opportunities more difficult.
For more information, download our latest whitepaper on Control Towers in Grocery.
Additionally, you can connect with Thomas Gonzales, our Retail Lead on LinkedIn, and we can set up a time to further discuss.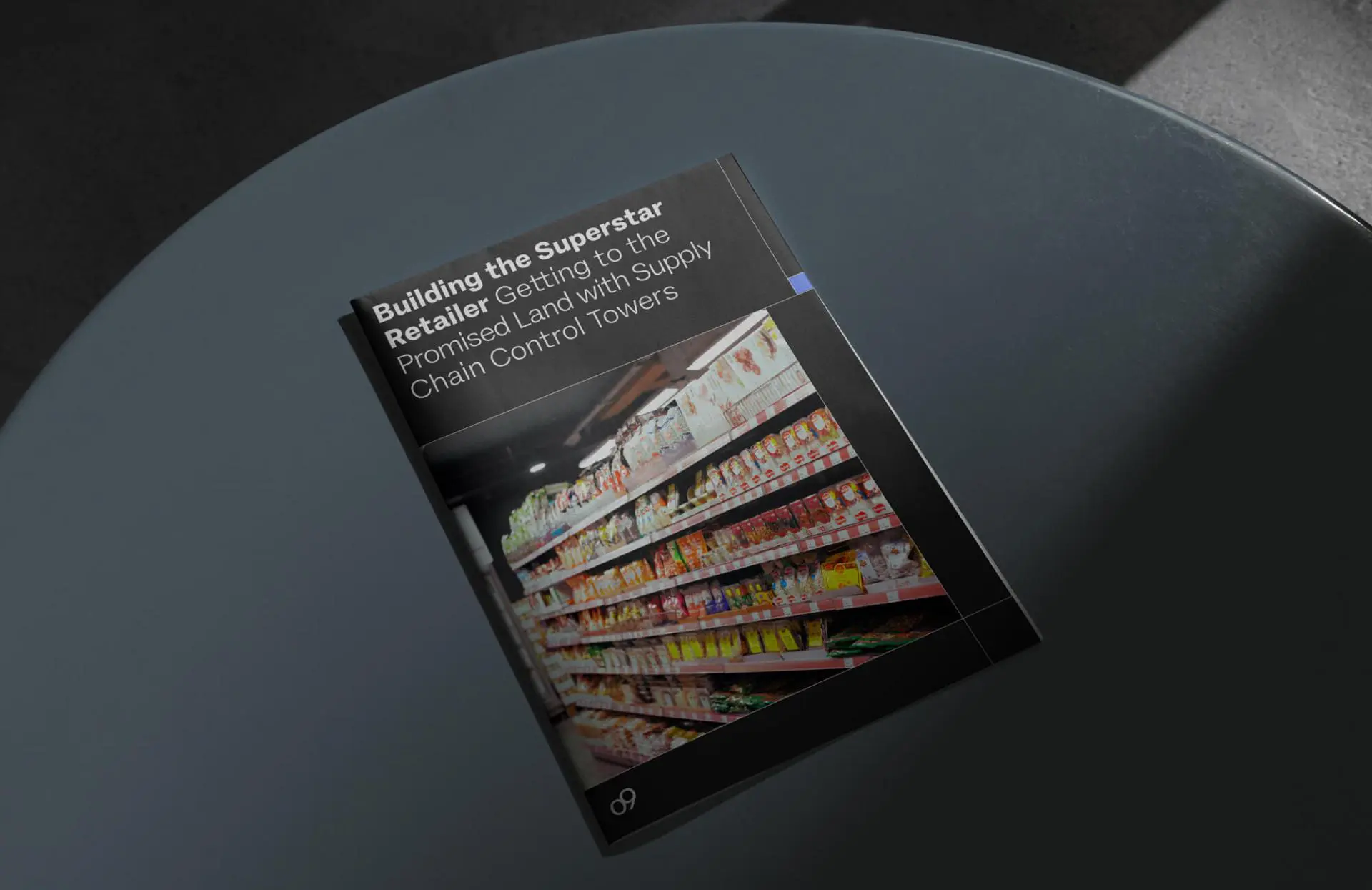 Supply chain Control Towers are best practice for retail companies
Download this white paper to understand how retailers can layer AI-powered analytics on top to enhance their existing planning platforms.
About the author
Thomas Gonzalez
Supply Chain Improvement Expert
For the past 10 years, Tom has focused on supply chain improvement. He leverages both his experience as a supply chain practitioner at Eastman Chemical, Michelin Tires and Bayer as well as the insights gathered as a BCG consultant at o9 where he helps our retail and CPG customers understand and execute on the art of the possible. You can learn more from Tom by reading his blogs or connecting with him on LinkedIn.