Published: September 25, 2023
Reading time: 5 min

Valentina Anzola
Sustainability Solutions Program Lead
Published: September 25, 2023
In an era defined by unprecedented supply chain disruptions and mounting concerns over environmental, social, and governance (ESG) matters, manufacturers stand at a pivotal juncture. The challenge lies in crafting supply chains capable of not only navigating short-term uncertainties but also aligning with the requisites of a sustainable future. Leveraging technology-driven supplier collaboration emerges as the linchpin that unlocks both resilience and sustainability, empowering manufacturers to meet ESG expectations while propelling their operations forward. As covered in a recent Harvard Business Review article, the infusion of advanced technology into supplier collaboration strategies is reshaping the landscape of supply chain operations. Notably, companies like WestRock Co. and Hewlett Packard Enterprise (HPE) - partners of o9 - lend insights into steering supply chain transformation across vital dimensions.
Rethinking supply chain operations for sustainability
Recent disruptions have ushered in a transformative shift in supply chain operations, guided by businesses like WestRock, a provider of paper and packaging solutions. WestRock's innovative measures, such as circular truck routes, optimized boxcar loading, and product recycling pickups embody their unwavering commitment to sustainability. Peter Anderson, Chief Supply Chain Officer at WestRock, champions the importance of operational efficiency and ecological awareness in managing the supply chain. 
These initiatives ripple outward, reaching supplier collaborations that integrate sustainability. This interconnectedness possesses the potential to strongly influence WestRock's customers, steering them toward carbon reduction goals. As WestRock integrates circular and recyclable attributes into its operations, the resultant emission reductions could resonate with its customers sustainability aspirations.
However, amid the pursuit of resilience, the pivotal role of sharing data between companies often remains obscured. The contemporary sustainability challenge has morphed into a data dilemma, with companies grappling to understand their environmental footprint. Enterprise-to-enterprise collaboration emerges as the guiding light, streamlining data acquisition and fostering a unified approach to addressing environmental concerns.
This collaborative methodology becomes even more impactful when linked to Scope 1, 2 and Scope 3 emissions, delineating the carbon imprint within supply chains. The analogy "One person's Scope 1 and 2 emissions are another's Scope 3 emissions" rings true. Picture a scenario in which each supply chain participant openly divulges their Scope 1 and 2 emissions, potentially negating the exhaustive monitoring of Scope 3 emissions, which upcoming regulations require. This highlights how collaboration and data harmonize to steer sustainable supply chains of the future.
Strengthening collaboration for resilient supply chains
Collaboration underpins resilience. HPE exemplifies this by bolstering supplier relationships to achieve comprehensive visibility across the end-to-end supply chain. Joanna Kostecka, HPE's Vice President of Global Operations Planning and Materials Management, spotlights the implementation of a platform that unifies suppliers at various supply chain tiers. This real-time visibility optimizes coordination, enabling agile responses to disruptions. By embracing digital operating models that foster heightened supplier collaboration, HPE ensures operational continuity while aligning with ESG principles.
Identifying key risks and challenges
Historically, collaborating with suppliers has posed challenges. Technological solutions were often inflexible and insufficient, lacking the necessary functionality, extensibility, and integration for effective collaboration. Consider electronic data interchange (EDI), a mature yet rigid collaboration technology. Additionally, system and data heterogeneity posed hurdles. Hence, a strategic focus on collaborating with high-value suppliers, as opposed to a uniform approach, becomes essential. Overcoming these challenges demands change management to nurture the right behaviors and foster trust and communication between firms, wherein senior leadership's support is pivotal.
Collaborating in the right ways
Effective collaboration manifests in myriad forms based on different supplier groups. Companies can collaborate via a number of ways, including: 
Contract agreements and adherence

Digital document sharing (e.g., COCs, BOLs)

Forecast visibility and collaborative S&OP

Order management and vendor commitments

Inventory management (e.g., automatic POs or vendor managed inventory)

Supplier performance management and quality alerts
Tailoring data sharing to stakeholders ensures greater efficiency. For instance, when sourcing a raw material from multiple vendors, sharing the specific volume allocation with each vendor can be more judicious than disclosing the entire forecast.
Embracing tech for sustainable growth
Technology serves as a catalyst for optimized supply chains. AI and ML infusion equips companies with the agility to analyze real-time data, assess risks and opportunities, and make informed decisions. HPE's 'agile materials management', powered by AI/ML, embodies this transformation. The technology aids early risk detection, enabling proactive mitigation. WestRock's technology investment underscores its role in ensuring governance compliance and identifying potential supplier network risks.
While the shift from predictable supply chains to resilient and sustainable ones is propelled by various forces, with ESG expectations being just one driving factor. Resilience doesn't solely hinge on ESG considerations; it primarily stems from guaranteeing continuous operations. Resilience strategies, such as redundancy, emerge as responses to potential disruptions like those seen during the Covid pandemic. This resilience building might entail trade-offs impacting ESG outcomes, but it inherently strengthens supply chains against diverse challenges like natural disasters and global crises.
By contrast, sustainability finds its roots in a blend of elements, including government regulations, societal norms, and customer perceptions. ESG plays a role here, but it is a facet of the broader spectrum shaping sustainable practices in supply chains. In an age where supply chain predictability has faded, this challenge opens doors for innovation. Embracing technology-driven supplier collaboration empowers companies not only to navigate existing obstacles but also to proactively shape a future aligned with ESG objectives.
At o9 Solutions, we recognize the transformative potential of elevated supplier collaboration. Our innovative Supplier Collaboration solution redefines supplier relationship management and supply chain risk management. By harnessing digital operating models, this solution enables manufacturers to enhance collaboration, visibility, and ESG-aligned supply chain excellence. To explore how o9's Supplier Collaboration solution paves the way for sustainable and resilient supply chains, visit o9solutions.com/supplier-collaboration. As manufacturers strive to meet ESG expectations, o9 Solutions stands prepared to support their journey toward a more sustainable future.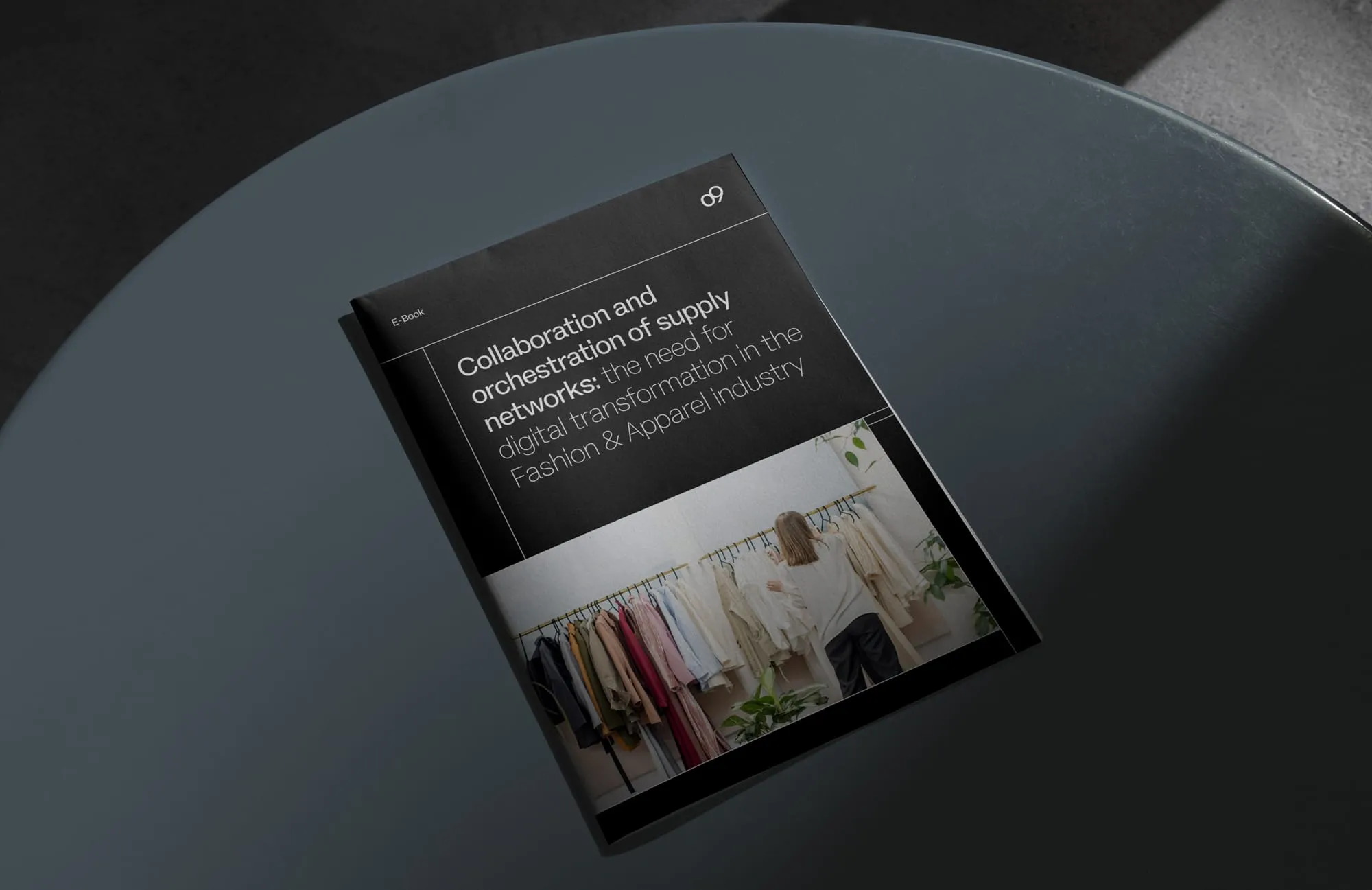 Master multi-tier collaboration for Supply Chain synchronization
Harmonize efforts, break silos, align goals, and optimize the flow of goods for delighted customers.
About the author

Valentina Anzola
Sustainability Solutions Program Lead
alentina Anzola is :o9's Sustainability Solutions Program Lead. She completed her Master's Degree in Supply Chain Management with a specialization in Sustainability at the Massachusetts Institute of Technology. She has seven years of experience in supply chain management, product management, and entrepreneurship. Valentina holds a Bachelor's Degree in Business Management and Product Design from La Universidad de Los Andes in Colombia.