Published: February 20, 2023
Reading time: 4 min

o9 Solutions
The Digital Brain Platform
Sustainability initiatives
Published: February 20, 2023
In the metal manufacturing industry–like many sectors–organizations are at an inflection point in transforming their businesses and supply chains. Companies are integrating digital technology into all aspects of their business–especially their supply chains–with the intent to create agile processes that are more responsive and resilient in the face of disruption. Additionally, to meet stakeholder, investor and customer expectations, more companies are implementing large-scale sustainability initiatives, while also facing pressures to improve operational and financial performance, and seeking ways to incorporate all of this into the day-to-day operations and decision making processes.
It's a balancing act for many companies in the metal industry, but below we outline three types of initiatives that can ultimately result in supply chains becoming more resilient and profitable.
Sustainability initiatives that differentiate your brand and products
Organizations across the metal industriousness are seeking ways to become more sustainable and incorporate this into their core values as well as their operational practices. There are four main factors that are driving the interest in sustainability: regulators, customers, investors, and employees. "I think the biggest driver is customers," says Maxime Vandersmissen, Associate Principal at McKinsey & Company. "There's been a big shift in how the younger generation think about things and what they expect from products, and that finds its way all the way back into the value chain, with automotive OEMs in particular. Investors are another big driver… so big investment firms are demanding clear decarbonization plans and broader ESG plans from companies."
For organizations, there are opportunities to reduce their carbon footprint through implementing energy efficient practices and recycling, while also fostering stronger vendor partnerships and customer relationships. For example, Novelis, a leading producer of flat-rolled aluminum products, is also the world's largest recycler of aluminum. Initially, the recycling initiative began as a "nice to have" but over the years has become a requirement for their customer base, according to Andreas Nickel, Regional IT Head of Novelis Europe. "It gave us an opportunity because we can work very closely with our customers, and we can set ourselves apart from other competitors," he says. "But what it really means is that we are very purposely not looking to use prime metal at all."
A digital transformation that provides a competitive advantage
In the metals industry, there is a drive to continuously improve. Digital transformation is another initiative that companies are pursuing to maintain a competitive advantage. A 2021 McKinsey survey found that metal companies that were industry front runners in setting digital transformation initiatives are seeing $10 per tonne in EBITDA uplift from digital and analytics. Leaders that set bold targets and commit to a digital transformation as a core business strategy saw significant results. "What digital leaders are doing differently is outperforming by a factor of 10," says Maxime. "They commit capital. They implement digital projects fast on the existing architecture and they don't try to build the perfect harmonized backbone, because that takes too much time."
Building a resilient supply chain allows for strategic pivots
For companies in the metal industry, transitioning from a low-cost supply chain to a resilient supply chain enables companies to be more flexible in responding to constraints like materials shortages (for example, semiconductors) or sourcing issues. One of the ways that Novelis stays flexible is by using centralized planning capabilities to maximize asset capacity and produce a diverse portfolio of products, allowing the company to pivot if disruptions or shortages occur and leverage production portfolios to reflect current market conditions. Additionally, the company is investing in product development to create a bill of materials process that is more compatible with sourcing scrap metal of different purity levels. "We also deliberately make our assets as flexible as possible so that we can have a very diverse input mix into our product and still produce the same product for our customers," says Andreas.
In an age that is increasingly digital, there is opportunity for companies in the metal industry to embrace sustainability and digitization initiatives that lead to stronger supply chains that allow companies to respond proactively to disruption and pinpoint opportunities that ultimately grow their business.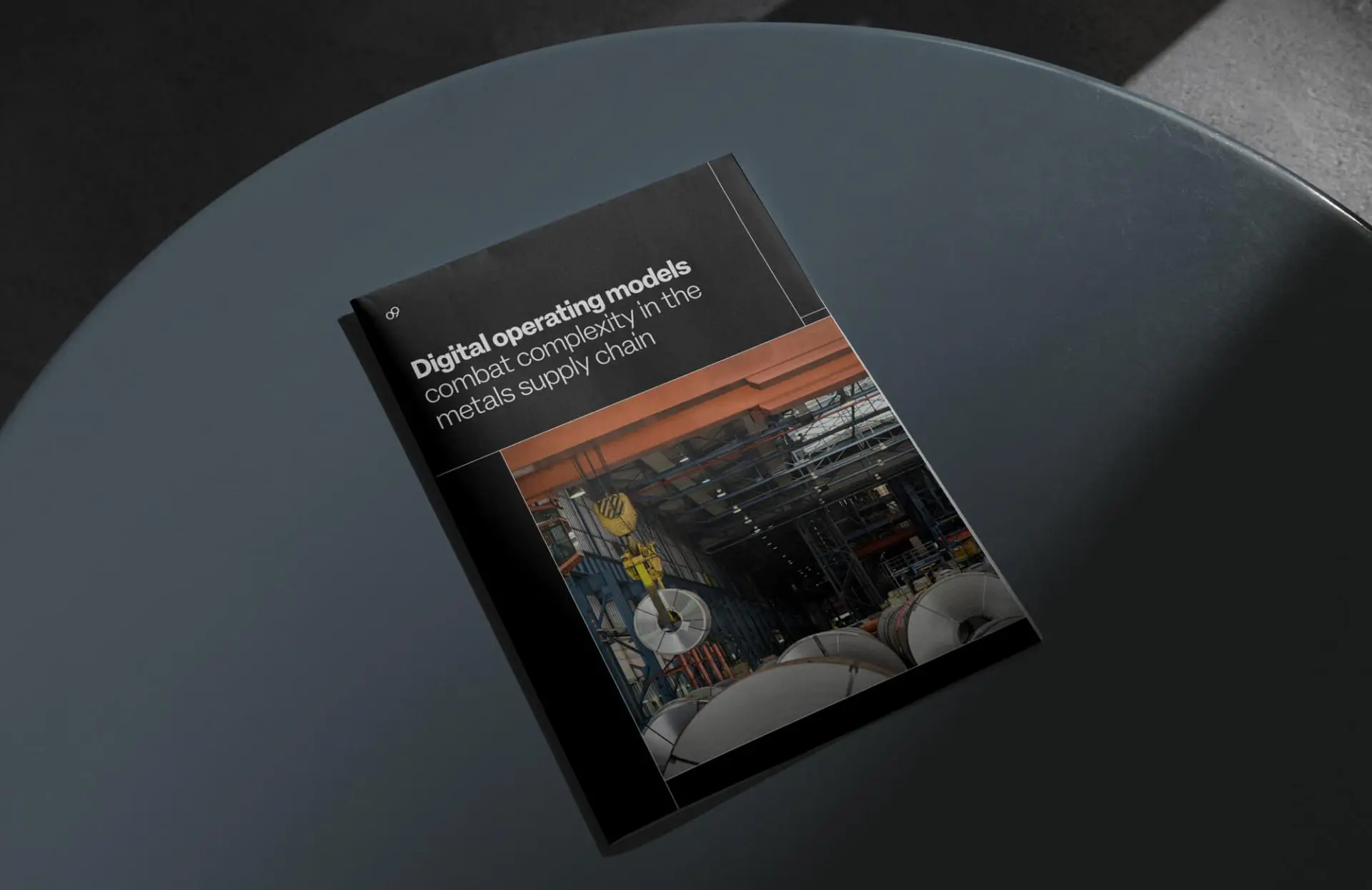 Learn how digital operating models combat complexity in the metals supply chain
The industry faces volatility due to trade wars, geopolitical crises, and government regulations. Download our white paper to learn how to overcome the challenges.
About the author

o9 Solutions
The Digital Brain Platform
o9 offers a leading AI-powered Planning, Analytics & Data platform called the Digital Brain that helps companies across industry verticals transform traditionally slow and siloed planning into smart, integrated and intelligent planning and decision making across the core supply chain, commercial and P&L functions. With o9's Digital Brain platform, companies are able to achieve game-changing improvements in quality of data, ability to detect demand and supply risks and opportunities earlier, forecast demand more accurately, evaluate what-if scenarios in real time, match demand and supply intelligently and drive alignment and collaboration across customers, internal stakeholders and suppliers around the integrated supply chain and commercial plans and decisions. Supported by a global ecosystem of partners, o9's innovative delivery methodology helps companies achieve quick impact in customer service, inventory levels, resource utilization, as well as ESG and financial KPIs—while enabling a long-term, sustainable transformation of their end-to-end planning and decision-making capabilities.