Pledge 1% is a global movement that inspires, educates, and empowers companies, and employees to be a force for good. o9 is excited to join Pledge 1%'s network of founders, entrepreneurs and other members around the globe that have committed to giving back. As part of pledge 1% o9 has committed to donating 1% of our time and 1% of our product. Social impact is an integral part of our DNA and Pledge 1% helps us put this into action.
Partner with us
o9 is committed to give 1% of our time in the form of mentorship and 1% of our technology back to communities and NGOs around the world, who can optimize their supply chains for a great cause.
Interested in partnering with us? Please read our eligibility criteria and submit your request.

Climathon
Climathon is a 24-72 hours worldwide hackathon, launched by EIT Climate-KIC, that inspires participants to action and interaction – an opportunity to co-create local ideas to share climate challenges. At the core of the programme is an ideathon organised by passionate local organisers; the people who know their cities, industries and climate challenges the best. In 2021 we hosted our own inaugural virtual o9 Climathon with the topic of "Circular Supply Chain". Within 12 hours participants from across the world came up with great ideas that can bring carbon down to zero and make supply chains more effective, sustainable and circular.
Learn more
Foundation For Excellence (India)
Foundation for excellence is an organization that, in addition to financial support, augments the scholarship program, with soft skills training and upskilling opportunities for Engineering students, preparing them for their careers. o9ers in India will have the opportunity to participate as mentors in a 6-8 month Career Readiness Mentoring Program to enhance employability of FFE scholars. The mentees will learn from our employees about time and stress management, communication skills, career development, etiquette, problem solving, decision making and other interpersonal skills.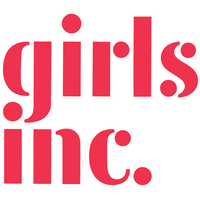 Girls Inc. (USA)
Girls Inc. develops and empowers young women. In July 2021, we hosted a virtual career panel with Girls Inc. where women shared their own career paths and experiences in the STEM field and o9ers got to answer their questions and mentor them in their decisions.
Singa
Singa is a global movement that brings together locals and newcomers to collaboratively engage in social, professional and entrepreneurial projects. During 2020 o9 participated in their Conexus mentoring program helping migrant entrepreneurs launch their business ideas. Here is a short description of the projects supported by o9:
Specific projects we mentored:
Educca Social: collaboration on business development for a project focused on offering children and teenagers a space and the tools for them express and develop their creativity and ideas in order for businesses, public administration and organizations to use them for their innovation processes
Gaya: mentoring to a vegan food business that focuses on raising awareness of the importance of reducing meat consumption to fight against climate change and protect our planet.
Educare sin fronteras: developing of a non-direct coaching program for migrant teenagers in local communities to develop their decision making skills in this difficult time of their lives.