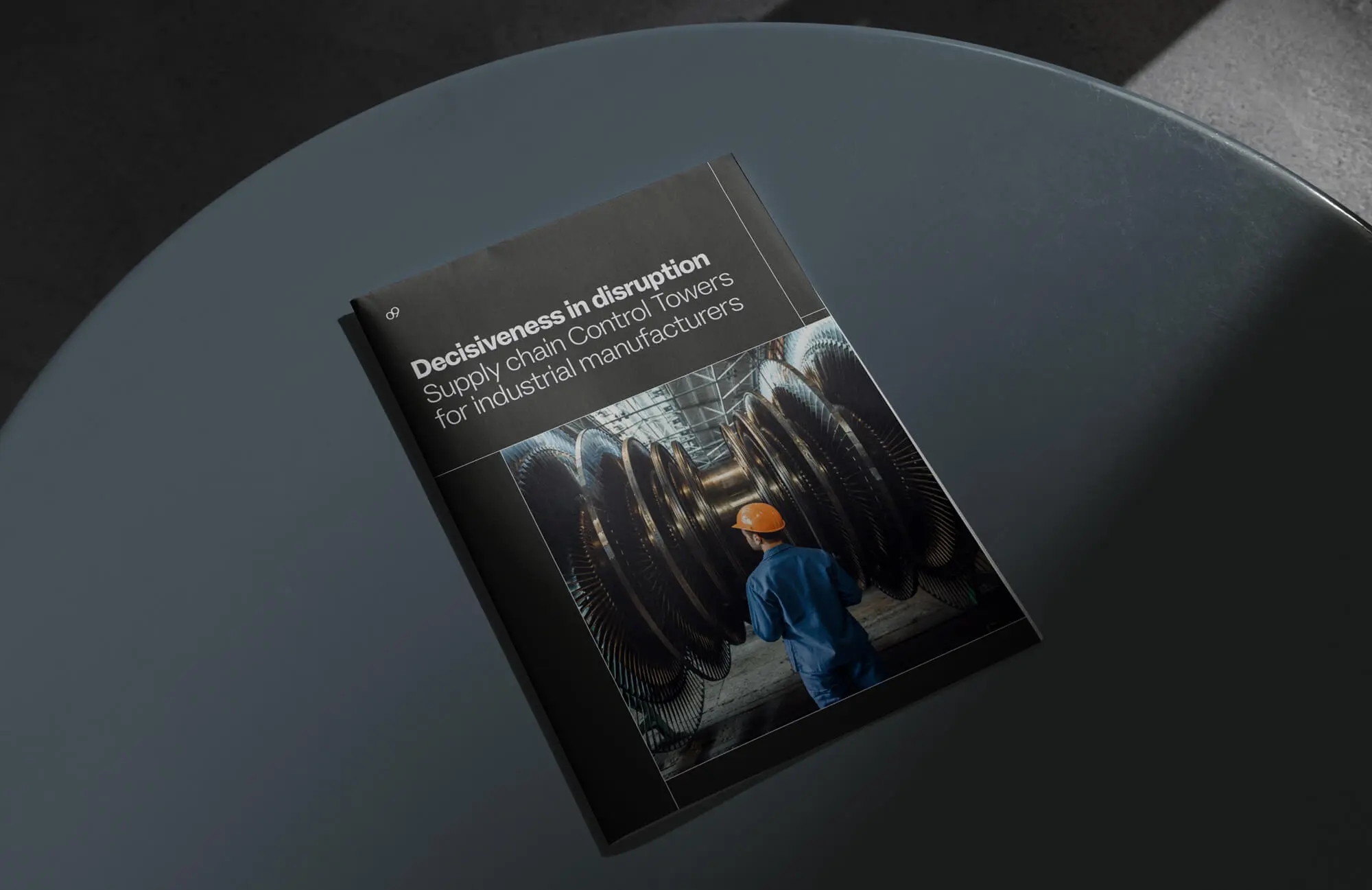 White paper
Why industrial manufacturers need supply chain control towers for decisiveness during disruptions
Download our white paper to learn how to be agile and build the agility necessary to adapt in a crisis
Trusted by leaders across industry verticals
In this white paper you'll learn
A case for control towers
The unstoppable forces affecting industrial manufacturers' supply chains are driving the need for control tower capabilities.
Control towers help industrial manufacturers translate data into decisions and evaluate trade-off scenarios.
Industrial manufacturers need advanced control towers to Sense, Translate, Solve, Execute, and Learn in real time.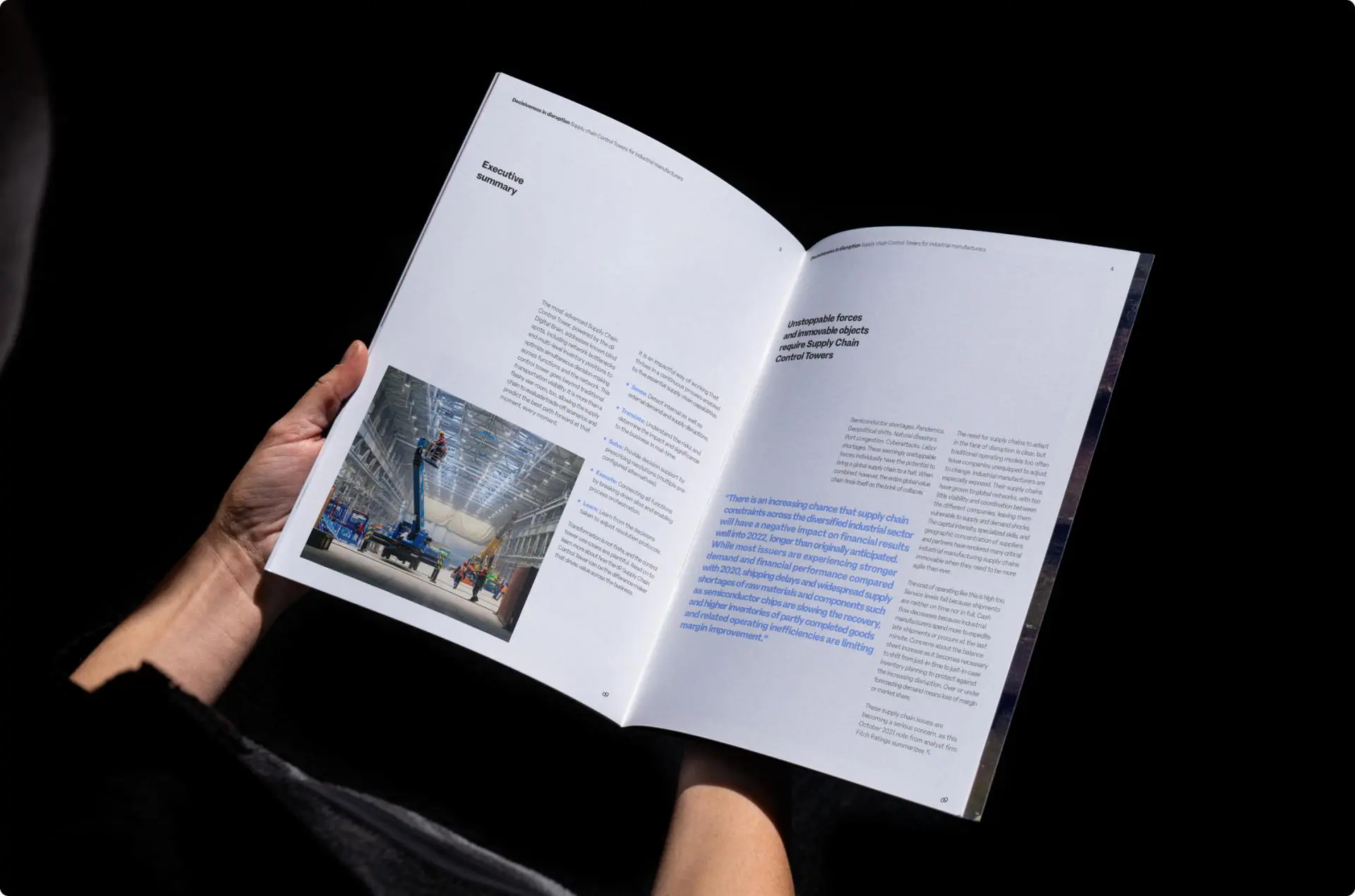 Learn why industrial manufacturers need supply chain control towers
Download our free white paper for insights on gaining the decisiveness necessary to adapt to disruptions.
Resources
View our related articles, white papers, use cases & videos