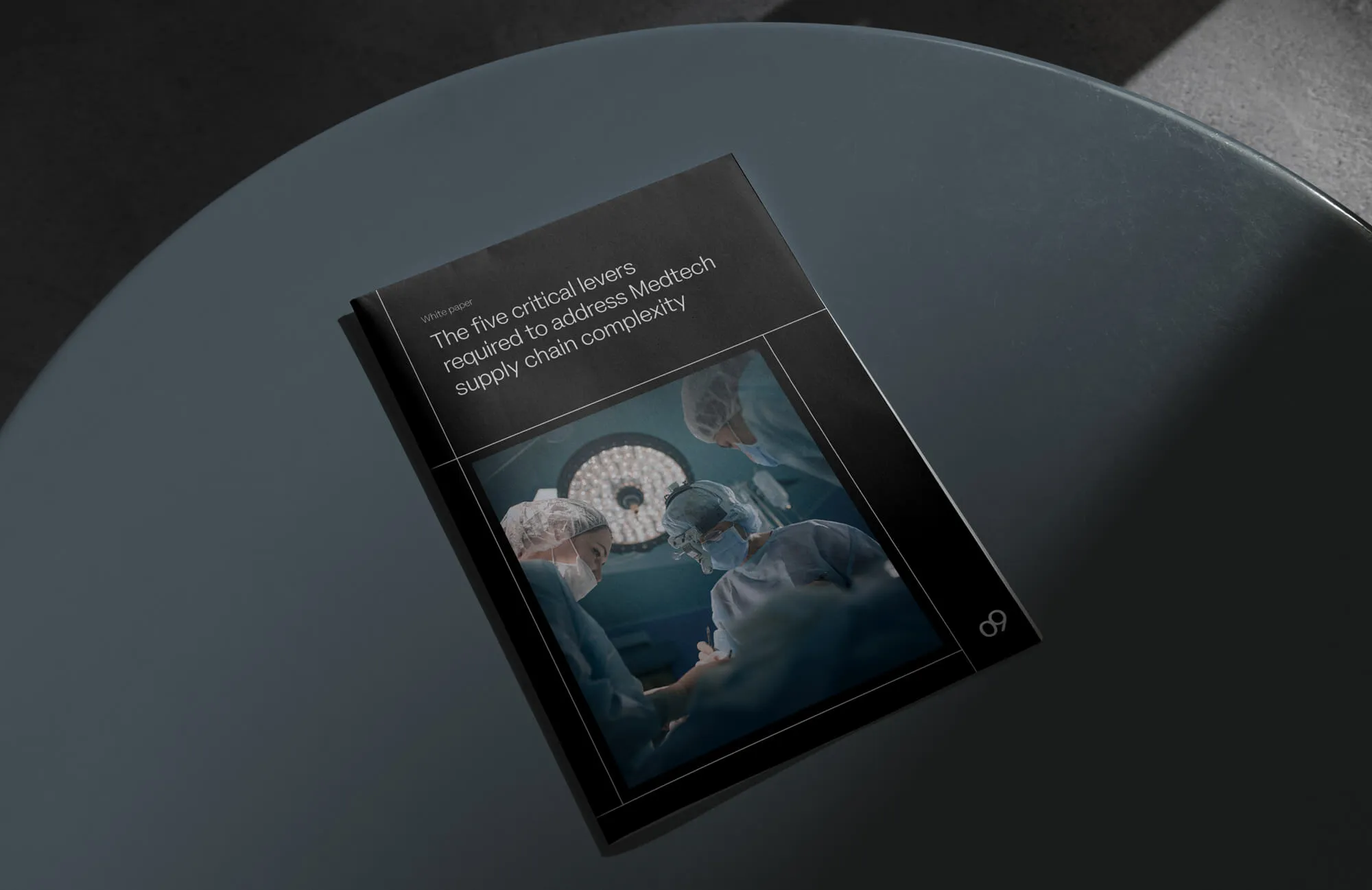 White paper
Addressing Medtech supply chain complexity
Navigate and overcome obstacles for a stronger supply chain.
Trusted by leaders across industry verticals
In this white paper you'll learn
Including global manufacturing, regulatory compliance, product variability, and demand fluctuations.
Understanding process optimization, data analytics, supplier collaboration, risk mitigation, and technology integration.
Improve efficiency, reduce lead times, enhance inventory management, streamline distribution, and foster innovation.
Complexity in Medtech hampers innovation, raises costs, disrupts supply chains, and hinders regulatory compliance, compromising healthcare delivery.
Is complexity weakening your supply chain?

Is complexity hindering your innovation and market efficiency?
Are complex regulations causing delays and compliance issues in your operations?
Is your supply chain affected by increasing complexity in medical device availability and delivery?
If you answered 'yes', to one or more...
Take the step to address complexity in your Medtech supply chain today.
View our related articles, white papers, use cases & videos