Published: August 26, 2023
Reading time: 3 min

o9 Solutions
The Digital Brain Platform
Published: August 26, 2023
Hyderabad to become a hub for o9 India's R&D and Global Delivery operations; o9 will develop a specialized "Supply Chain Skills Academy" in partnership with Telangana government to meet the talent needs of global companies
DALLAS, Aug. 26, 2023 – o9 Solutions, a leading AI powered software platform used by global manufacturers and retailers to plan their supply chains, today announced that it will immediately be starting o9 Hyderabad, expanding its already-large operations in India. The Company also announced that in partnership and collaboration with the Telangana government, it will develop a specialized "Supply Chain Skills Academy" that will help make Hyderabad a world-class talent hub for meeting the growing demand for skilled supply chain management employees from global companies.
o9 Hyderabad will be a hub for expanding its R&D, Product Management and Global Delivery operations in India. Today, o9 operates 17 offices throughout North and South America, Europe, Asia Pacific and India. Currently, o9 has approximately 1,600 employees in India. These employees have specialized skills spanning R&D, Product management, Implementation and Customer Support functions, supporting the Company's global operations.
Additionally, the world's leading Solution Integrators (SIs) and professional services companies are developing implementation practices with thousands of consultants to serve the demand from global companies for o9 software. Hundreds of the world's largest enterprises across a wide range of industries leverage o9's AI-powered Digital Brain platform to transform their supply chain, commercial and integrated business planning and decision-making capabilities.
"We have been especially impressed with the growth of Hyderabad's infrastructure to absolutely world-class standards. Our fruitful conversations with the honorable Minister for Industries and Commerce, Mr. K. Taraka Rama Rao, during his recent visit to Chicago, reinforced our conviction that Hyderabad is the right place for o9 India's next phase of growth. We are thrilled to be starting o9 Hyderabad immediately," said Chakri Gottemukkala, Co-Founder and CEO, o9 Solutions.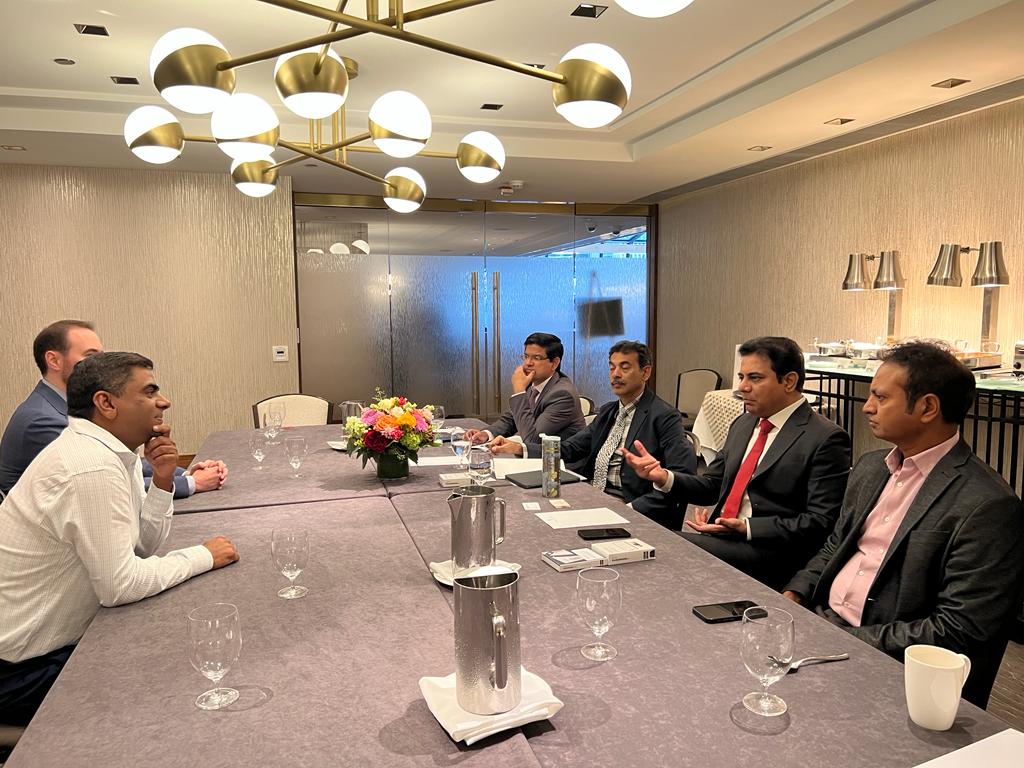 "It's an honor to have a world-class, fast-growing software company like o9 come to Hyderabad and grow this to be its hub for India operations and supporting global growth," said Mr. Kaivakuntla Taraka Rama Rao (KTR), Minister for Municipal Administration and Urban Development, Industries and Commerce, Information Technology, Electronics and Communications of Telangana, India. "Chakri and Sanjiv Sidhu, o9's Co-Founders, are not just exceptional entrepreneurs and foremost experts in supply chain technology, they also have deep Hyderabadi roots. As such, we look forward to partnering with them closely to help make Hyderabad and Telangana a hub for delivering world class supply chain talent to global companies," Mr. KTR added.
To learn more about o9 Solutions, visit www.o9solutions.com.
Get free industry updates
Each quarter, we'll send you a newsletter with the latest industry news and o9 knowledge. Don't miss out!
About the author

o9 Solutions
The Digital Brain Platform
o9 offers a leading AI-powered Planning, Analytics & Data platform called the Digital Brain that helps companies across industry verticals transform traditionally slow and siloed planning into smart, integrated and intelligent planning and decision making across the core supply chain, commercial and P&L functions. With o9's Digital Brain platform, companies are able to achieve game-changing improvements in quality of data, ability to detect demand and supply risks and opportunities earlier, forecast demand more accurately, evaluate what-if scenarios in real time, match demand and supply intelligently and drive alignment and collaboration across customers, internal stakeholders and suppliers around the integrated supply chain and commercial plans and decisions. Supported by a global ecosystem of partners, o9's innovative delivery methodology helps companies achieve quick impact in customer service, inventory levels, resource utilization, as well as ESG and financial KPIs—while enabling a long-term, sustainable transformation of their end-to-end planning and decision-making capabilities.