Published: March 16, 2021
Reading time: 3 min

o9 Solutions
The Digital Brain Platform
Published: March 16, 2021
With two-year revenue growth of 502%
Dallas, March 16, 2021 – Inc. magazine today revealed that o9 Solutions, a premier AI-powered IBP platform provider, is No. 54 on its second annual Inc. 5000 Regionals: Texas list, the most prestigious ranking of the fastest-growing Texas-based private companies. Born of the annual Inc. 5000 franchise, this regional list represents a unique look at the most successful companies within the Texas economy's most dynamic segment—its independent small businesses.
'o9's focus on customer value delivery and technology-enabled innovation has led to tremendous growth during a difficult year, and we couldn't be prouder of our position in the Inc. 5000 Regionals list,' said Igor Rikalo,  President and Chief Operating Officer at o9 Solutions.
'In the last twelve months alone, we have grown the team by 90% globally. This validates our ability to drive business results in all the industries we serve while attracting the best global talent to fuel and sustain the growth in the years to come. We are preparing and scaling the organization for rapid growth in 2021 with increasing numbers of new customers looking to deploy o9's platform to help them digitize their operations.'
The companies on this list show stunning rates of growth across all industries in Texas. Between 2017 and 2019, these 250 private companies had an average growth rate of 210 percent and, in 2019 alone, they employed more than 44,000 people and added more than $9 billion to the Texas economy. Companies based in the largest metro areas—Dallas, Houston, and Austin—brought in the highest revenue overall.
Complete results of the Inc. 5000 Regionals: Texas, including company profiles and an interactive database that can be sorted by industry, metro area, and other criteria, can be found at https://www.inc.com/inc5000/regionals/texas starting March 16, 2021.
"This list proves the power of companies in Texas no matter the industry," says Inc. editor-in-chief Scott Omelianuk. "The impressive revenues and growth rates prove the insight and diligence of CEOs and that these businesses are here to stay."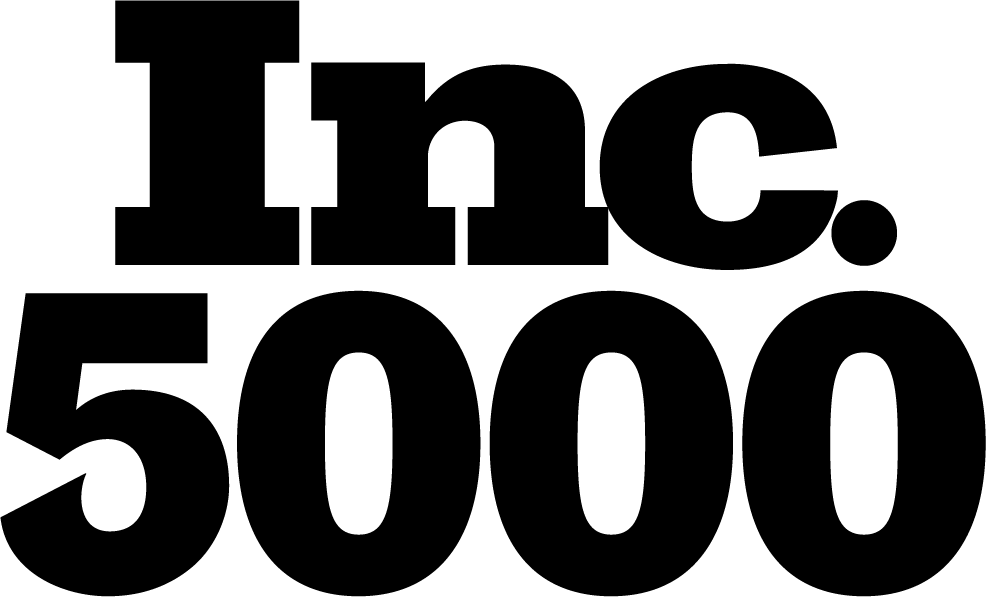 More about Inc. and the Inc. 5000 Regionals
Methodology
The 2021 Inc. 5000 Regionals are ranked according to percentage revenue growth when comparing 2017 and 2019. To qualify, companies must have been founded and generating revenue by March 31, 2017. They had to be U.S.-based, privately held, for profit, and independent—not subsidiaries or divisions of other companies—as of December 31, 2019. (Since then, a number of companies on the list have gone public or been acquired.) The minimum revenue required for 2017 is $100,000; the minimum for 2019 is $1 million.  As always, Inc. reserves the right to decline applicants for subjective reasons.
Get free industry updates
Each quarter, we'll send you a newsletter with the latest industry news and o9 knowledge. Don't miss out!
About Inc. Media
The world's most trusted business-media brand, Inc. offers entrepreneurs the knowledge, tools, connections, and community to build great companies. Its award-winning multiplatform content reaches more than 50 million people each month across a variety of channels including websites, newsletters, social media, podcasts, and print. Its prestigious Inc. 5000 list, produced every year since 1982, analyzes company data to recognize the fastest-growing privately held businesses in the United States. The global recognition that comes with inclusion in the 5000 gives the founders of the best businesses an opportunity to engage with an exclusive community of their peers, and the credibility that helps them drive sales and recruit talent. The associated Inc. 5000 Conference is part of a highly acclaimed portfolio of bespoke events produced by Inc. For more information, visit www.inc.com.
About the author

o9 Solutions
The Digital Brain Platform
o9 offers a leading AI-powered Planning, Analytics & Data platform called the Digital Brain that helps companies across industry verticals transform traditionally slow and siloed planning into smart, integrated and intelligent planning and decision making across the core supply chain, commercial and P&L functions. With o9's Digital Brain platform, companies are able to achieve game-changing improvements in quality of data, ability to detect demand and supply risks and opportunities earlier, forecast demand more accurately, evaluate what-if scenarios in real time, match demand and supply intelligently and drive alignment and collaboration across customers, internal stakeholders and suppliers around the integrated supply chain and commercial plans and decisions. Supported by a global ecosystem of partners, o9's innovative delivery methodology helps companies achieve quick impact in customer service, inventory levels, resource utilization, as well as ESG and financial KPIs—while enabling a long-term, sustainable transformation of their end-to-end planning and decision-making capabilities.