Develop insights into changes in market size, market share and demand drivers,
powered by an integrated insightful real time market intelligence.
Collect and connect data from external and enterprise data sources. Create insightful category, customer, competitor and channel intelligence. Support revenue management and demand planning processes.
Top reasons organizations are upgrading
their revenue planning capabilities
Derive insights, beyond collecting Data
Create a 360 view of marketing opportunities and risks.
Map market data to Enterprise knowledge
Incorporate external data with ease into existing planning processes.
Use external data to develop predictions
Apply external data to start looking forwards instead of backwards.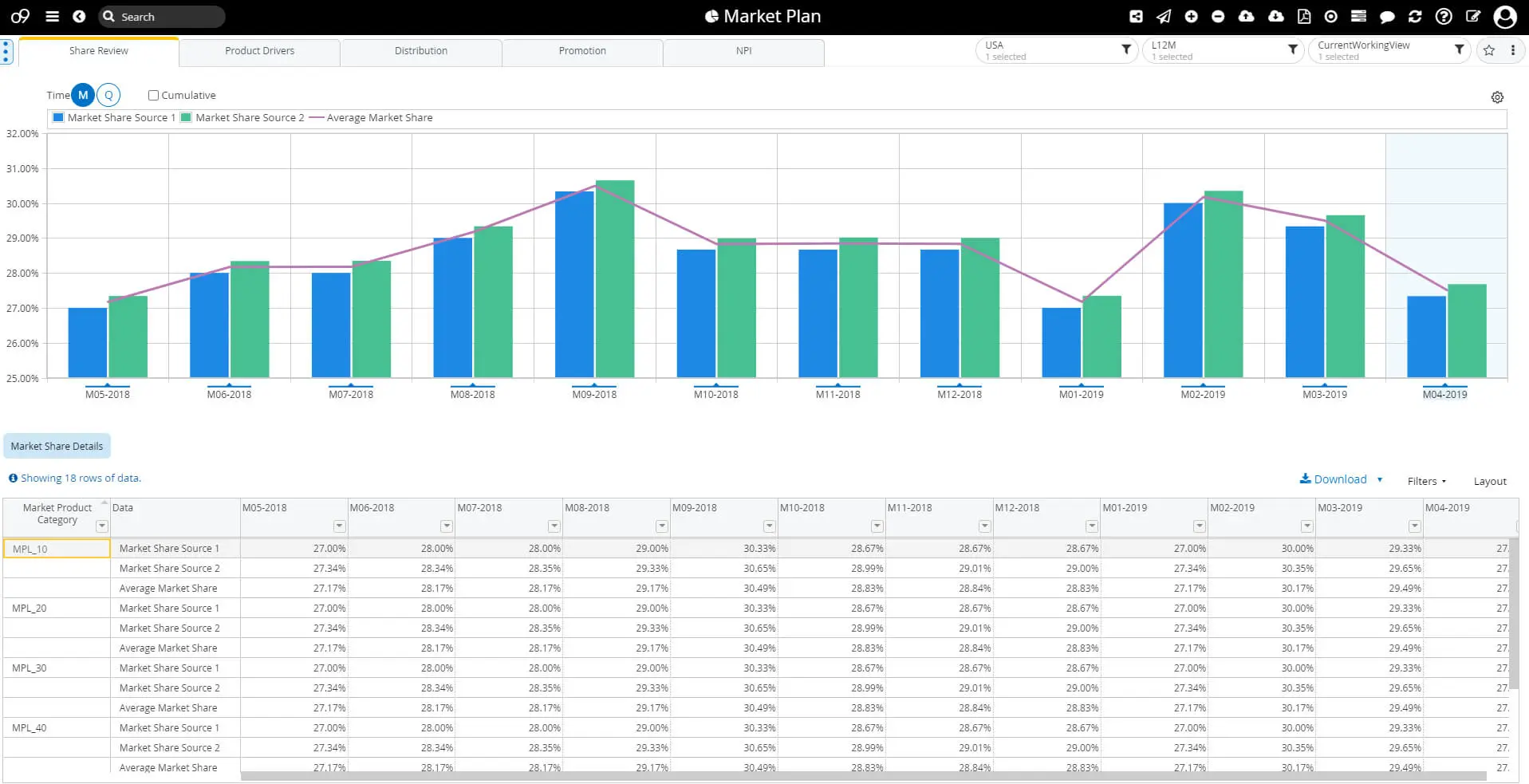 Use cases favored by our clients
Automated Data Collection
Rich & Extensible Market Knowledge Model
Market Size and Share Data from multiple sources
Size Drivers using consumer and enterprise demographics and econometric data
Share Drivers – Competitor intelligence around Product, Pricing, Promotions, Distribution, etc.
Conversion to Planning Data Structures
Automated feeds to Demand Planning/IBP solutions
Speak to one of our experts to understand how a market intelligence solution can give you real-time insights.
Click to experience an interactive demo of the art-of-the-possible on o9's next generation solution for Market Intelligence. You will see "live" some of the favored use cases of our clients.
Start live demo
The link will require you to login using your existing Microsoft account or you can create one for free