Use Advanced Analytics to improve ROI
and effectiveness of commercial initiatives and spend.
Leverage o9's "Market and Demand Knowledge Graph" model and advanced AI/ML algorithms. Create predictive and prescriptive insights to guide Product Assortment, Pricing, Promotion, Distribution Investments and Initiatives to optimize Revenue and Margin.
Top reasons organizations are upgrading
their commercial analytics capabilities
Deepen organizational depth around insights
Develop responses with knowledge driven decisions to address dynamic market responses.
Reduce biases and improve accuracy in forecasting
Drive forecasts, initiative approvals and spend allocation based on facts, reducing human biases.
Apply growth drivers towards optimal spend allocation.
Capture market trends that influence plans based on market and industry changes.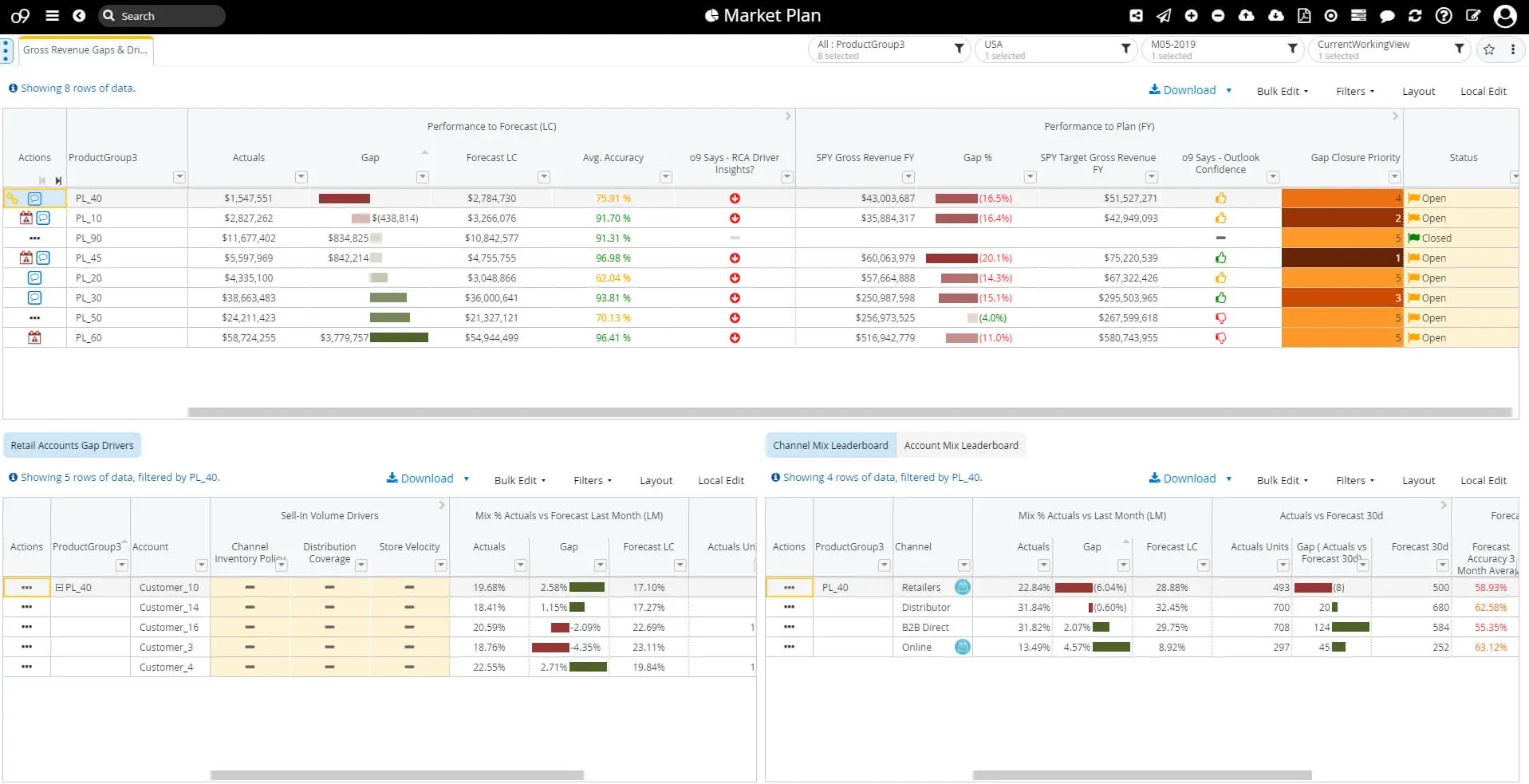 Use cases favored by our clients
Market & Demand Knowledge Graph Model
R/Python plug in capability to extend/customize algorithms
Plug in company developed, proprietary algorithms into platform
NPI/Product Portfolio Analytics
Channel/Account Assortment Analytics
Pricing/Trade Promotion Analytics
Growth Driver Mix Analytics
Opportunity Pipeline Analytics
Cannibalization/Halo Effect Analytics
Looking for a commercial analytics solution that can back your intuition with data?