Published: October 24, 2023
Reading time: 3 min

James Griffiths
Head of Presales, RGM
Published: October 24, 2023
Navigating today's speedy pace of change can separate the slow from the successful. As a result, Revenue Growth Management (RGM) has emerged as a frontrunner for consumer goods companies seeking sustained success.
Ever heard the age-old adage 'change is the only constant'? Well, that resonates strongly in the context of RGM implementation, which is why we will explore two separate strategic paths to help shine a light on the effects of deferring RGM best practices.
Use Case 1: The Crawl-Walk-Run Approach
Imagine a consumer goods company that subscribes to the mantra of 'slow and steady wins the race'. In this case, the focus starts with a crawl-walk-run strategy - a measured progression of RGM practices. The company directs its attention towards promotions, crafting offers to resonate with customers, and yield incremental sales.
This strategy advocates a gradual introduction of change into the organization. The idea is simple: by making small modifications, resistance is reduced, and acceptance grows over time.
Promotions, the cornerstone of this approach, are strengthened by AI/ML data models: Promotion Response Models and Optimal Timing Models. Historical sales patterns and customer behavior analyses refine their promotional tactics. These adaptive measures achieve visible success, marked by small victories that are celebrated along the journey. However, there could be underlying issues.
As the market evolves, competitors move ahead. While the cautious crawl-walk-run approach has its merits, avoiding advanced RGM practices risks our position - possibly leading to a loss of market share and relevance. The race of innovation values speed and decisiveness, not gradual adjustment.
Use Case 2: The Bold Transformation
In an alternative scenario, the company in question pivots decisively, recognizing the urgent need to surpass competitors. This time, the strategy involves a significant shift, acknowledging the expense of wasted time.
Here, success comes from embracing bold transformation, supported by best-in-class technology seamlessly integrated with RGM's leading practices.
This transformative trajectory harnesses the full potential of AI/ML data models across Price, Promotions, Assortment, and Marketing:
Price Optimization: A real-time price recalibration leverages AI-powered Price Elasticity Models and Customer Segmentation Models, adapting swiftly to market conditions.
Promotions Optimization: Advanced Promotion Response Models predict the impact of varied promotion types. Agility in strategy is underpinned by insights from Competitor Analysis Models.
Assortment Optimization: Demand Forecasting Models and Market Basket Analysis insights craft product offerings in tune with customer desires.
Marketing Optimization: Personalized campaigns bloom through AI-backed Customer Segmentation Models, Churn Prediction Models, Sentiment Analysis Models, and Marketing Mix Modeling (MMM).
This transformation is rapid and significant. Well-informed choices stem from a comprehensive operational perspective.
Importantly, prominent consultancies such as BCG, Bain, and McKinsey highlight that in today's fast-paced environment, a major change is more effective than gradual measures. This mindset aligns perfectly with our daring commitment to wholeheartedly embrace transformation.
Conclusion
So, adopting an agile mindset is crucial for success in today's market landscape. Enterprises that proactively implement RGM practices gain a clear advantage and, while the crawl-walk-run strategy might appear wise initially, it carries the risk of missed opportunities, potential market loss, and eventual decline.
In this decision-making context, keep in mind that the success of AI/ML models relies on impeccable data quality, ongoing learning, and alignment with our strategic vision.
Collaborative efforts across departments are essential for comprehensive Revenue Growth Management. It is bold leaps, not hesitant steps, therefore, that win out.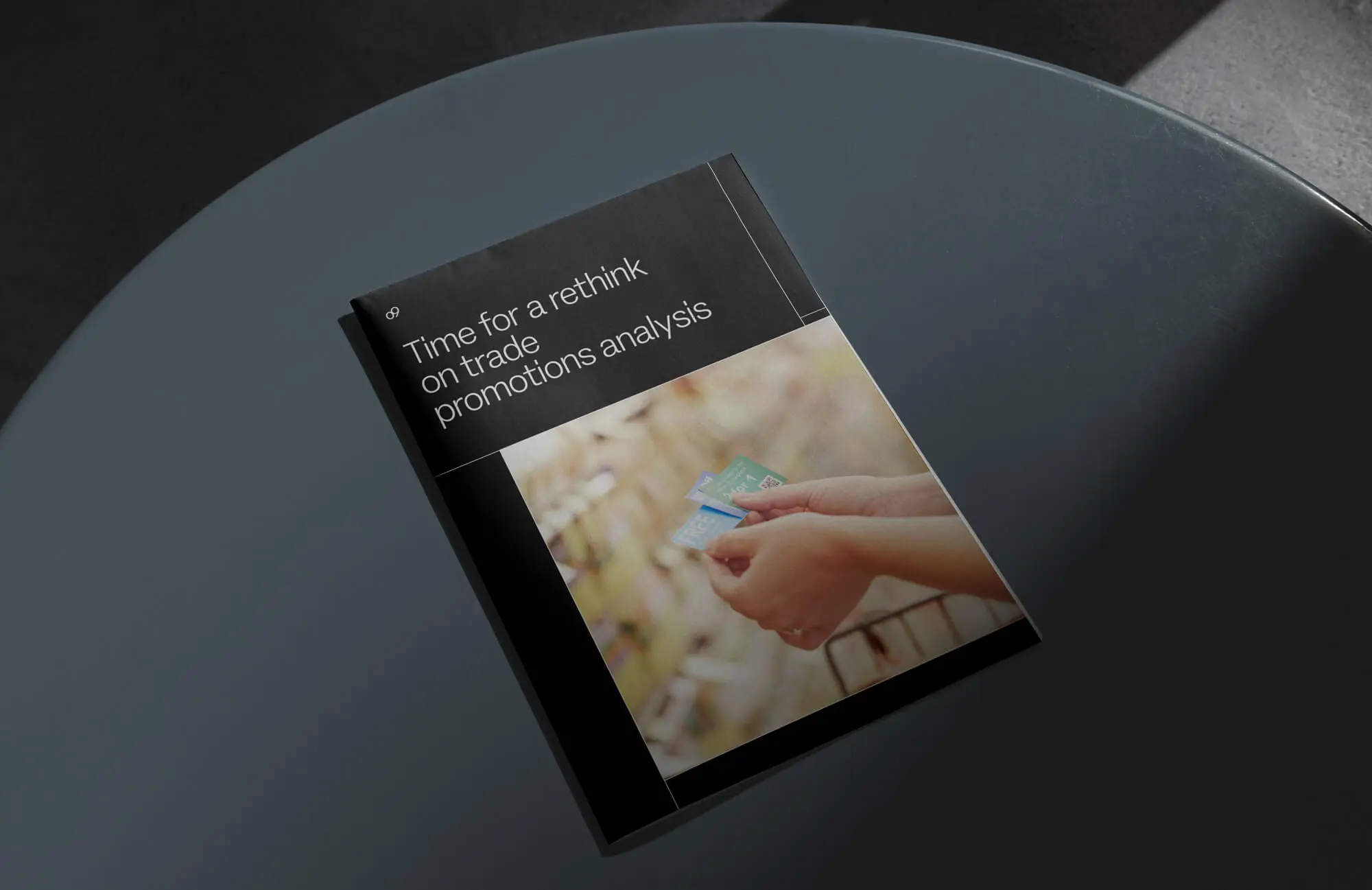 The future of trade promotions for optimal investment decision-making and capturing true ROI
Traditional siloed promotion solutions are not as effective as you thought. Read how to overcome the limitations.
About the author

James Griffiths
Head of Presales, RGM
James is focused on helping companies' hone their commercial and strategic capabilities, supporting and leading in the field of Revenue Growth Management across industries, aiding clients drive commercial transformations to deliver profitable & sustainable growth. He focuses on driving fact-based conversation whether that being internally through IBP or within the negotiation with a current focus on developing sustainability through the levers.