Published: October 24, 2023
Reading time: 7 min

James Griffiths
Head of Presales, RGM
Published: October 24, 2023
Revenue Growth Management (RGM) is a strategic guiding force in periods of volatility, helping consumer goods companies to achieve top performance goals. In this brief rundown, we share some insights from our clients who are spearheading this transformation journey.
What do our clients seek?
Our clients share a common goal: using resource allocation to achieve excellence across their portfolios. They aim for sustainable growth in their core business and expanding into new areas, which means moving beyond the norm. They need tools that provide insights for smart allocation decisions in marketing and trade spending.
This calls for a robust resource allocation platform that can handle complex challenges across various decision levels and planning cycles, from long-term planning to tactical allocation across categories, brands, and markets.
Furthermore, our clients want dynamic allocation at the brand level, covering various brand activities like innovation, events, ESG/iconicity, and passion points. The objective is clear: integrate these capabilities seamlessly into investment decisions at all levels.
What does o9 bring to the table?
We stand out with a unique offering, ready to provide exceptional long-term value generation. What makes us different is the seamless blend of our high-quality technology platform and unmatched expertise in driving transformative changes. Together, our partnership has the power to reshape the game by:
Enabling agile, well-informed decision-making through the precise application of insights at critical junctures. o9's proprietary data modeling technology - Enterprise Knowledge Graph - complements existing client assets, adeptly navigating the intricacies of diverse data sources and intricate analytics and decision-making processes across global organizations.

Forging scalable, repeatable scenario-based planning capabilities within a single, unified platform, catering to strategic planning, tactical marketing, and trade planning.

Empowering the swift establishment of global standards, adaptable enough to embrace market and brand nuances through simple platform configuration.

Offering "best-in-class" Marketing Mix Modeling (MMM) and New Product Revenue Management (NRM) analytics, harnessed from o9's algorithm libraries, continuously upgraded over time.

Driving transformative change through an experienced team proficient in orchestrating sustainable, long-term brand value in this realm.
How tech triumphs over consultancy
The o9 difference lies in our integrated, end-to-end planning, decision-making, and performance management platform. We measure and optimize spend across all demand levers, future-proofing strategies while our integrated elasticity and cannibalization models, coupled with MMM, orchestrate simulation and optimizations throughout the value chain.
Moreover, we combine o9's data science prowess with in-house and third-party Intellectual Property (IP), all orchestrated within a single platform. Our Digital Brain, designed for global scalability on any cloud, is your bridge to cost-efficient excellence. It's not just another tool; it's an essential system of record seamlessly integrated into the business' planning workflow.
The crucial shift
Our clients seek an integrated platform - a confluence of data, analytics, and planning - a conduit to transform marketing effectiveness, commercial viability, and supply chain decision-making at global enterprises. In this digital age, speed and scalability are necessities.
Today's challenges:
Bridging the gap between corporate strategy, tactical plans, and execution is essential.

Lack of real-time consumer/customer insights hampers optimal investment and strategy decisions.

Understanding the complete range of growth opportunities is a challenge.

Multiple competing models and uncertain estimates undermine confidence in forecasted P&L outcomes.

Cumbersome planning processes take up a significant portion of the year, hindering agility.
A glimpse into the future
Imagine a world where a centralized platform integrates vital functions, providing real-time market and enterprise insights. It's a space for comprehensive planning and performance management, enabling instantaneous, accurate P&L simulations.
This world operates on cloud-based scalability and open IP models that encourage continuous learning. It's a future driven by AI-powered automation, optimizing processes by eliminating repetitive tasks. Decisions are agile, swiftly addressing planning gaps and directing resources for accelerated growth.
The o9 commitment extends to providing advanced simulation and analytics capabilities - foreseeing likely P&L impacts stemming from resource adjustments. Our focus extends to strategic re-allocation across pivotal resource levers (pricing, overheads, etc.) to construct comprehensive top-down plans.
Connected to regularly refreshed data pipelines and hosted on globally scalable infrastructure, our platform thrives amidst cross-market complexity, and its promise extends further; it serves as the launchpad for future innovations, equipping our clients with a competitive edge.
This platform bolsters product/market portfolio prioritization. It masters the allocation of marketing budgets and pricing targets across sprawling brand portfolios. It ushers in a consistent, data-driven approach, orchestrating category potential, brand strength, and marketing ROI into a harmonious symphony.
Our platform's built-in econometric and elasticity models offer rapid P&L impact simulations, fueling target-setting endeavors. The outcome? Priority product lines funded to deliver long-term aspirations, budgets recommended, reviewed, and approved within the very platform. With results typically yielding +5-10% ROI improvement, it's a testament to transformation's potency.
Join us on the journey to excellence
We have a systematic process that begins with a thorough assessment of market growth potential. We examine market dynamics, consumer trends, and competitive landscapes to identify areas of opportunity and potential pitfalls which, as a result, lays the foundation for the rest of the journey.
With market potential understood, we then move on to defining future profit potential. This includes a combination of data analysis and strategic planning to map out the path toward profitability by setting clear goals and benchmarks that guide decision-making throughout the journey.
The portfolio strategy is where the pieces come together. We work with our clients to create a comprehensive strategy that aligns with their unique goals and objectives. This strategy includes a clear definition of target markets, product offerings, and marketing approaches.
Setting 'Right to Win' guardrails is also a critical aspect of our approach. We help our clients establish boundaries and parameters to ensure that their strategy remains on track by keeping the organization focused on its most promising opportunities and avoiding potential distractions.
Optimizing budgets is a pivotal step in the journey. We assist in the allocation of resources, including marketing budgets and pricing targets, to maximize ROI. This involves data-driven decision-making to ensure that every dollar spent contributes to the overall profitability and growth of the business.
The final step involves a comprehensive review of allocations and P&L outcomes. We analyze the results of the journey and make adjustments as needed. This iterative process ensures that the strategy remains agile and responsive to changing market conditions.
Looking ahead
In the future, our vision is to create a centralized data and decision-making platform that seamlessly links key functions within an organization to real-time market and enterprise knowledge. This platform will serve as a hub for all strategic and operational decisions, providing a clear view of the impact of each choice on the business.
End-to-end planning and performance management will be at the core of this platform. Decision-makers will have access to a comprehensive suite of tools and data analytics that enable them to assess the consequences of their choices.
Rapid, accurate P&L simulations will become the norm, giving organizations the ability to make informed decisions with confidence.
Scalability will be a defining feature of our future platform. It will be designed to grow with your organization, accommodating changes in size, scope, and complexity. An open IP model will encourage continuous learning, allowing the platform to evolve and adapt as new technologies and methodologies emerge.
AI-driven automation will also become integral to decision-making processes, meaning that routine and repetitive tasks will be handled by AI, freeing up human resources to focus on higher-level strategic thinking. This will result in more agile and efficient decision-making, with resource gaps addressed promptly and growth expedited effectively.
The o9 pledge
We will continue to provide advanced simulation and analytics capabilities. These tools will allow organizations to foresee likely P&L impacts stemming from resource adjustments and make data-backed decisions. We will also continue to support smart re-allocation of vital resource levers, ensuring that resources are directed to where they can have the greatest impact.
Our connectivity to refreshed data pipelines and a scalable global infrastructure will remain a cornerstone of our offering. This infrastructure ensures that our platform thrives even amidst cross-market complexity, and it serves as the launchpad for future innovations, equipping our clients with a competitive edge in the ever-evolving business landscape.
This is the future we envision – a world where data-driven decisions, AI-driven automation, and a centralized platform converge to propel businesses toward excellence and sustained growth.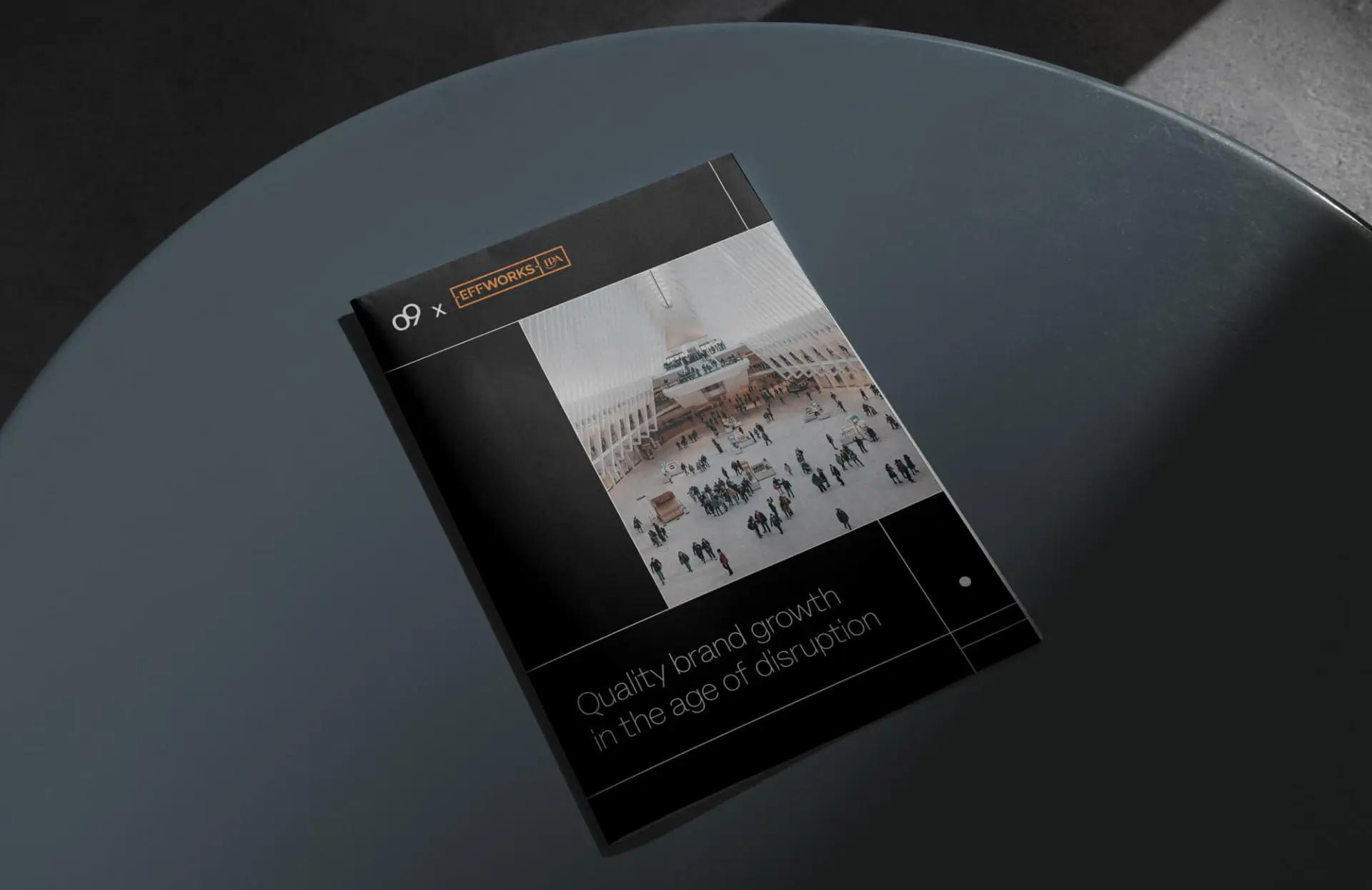 A collaborative white paper with the Institute of Practitioners in Advertising (IPA) and o9 Solutions
Learn the key capabilities needed to maximize the effectiveness of commercial investments and brand growth.
About the author

James Griffiths
Head of Presales, RGM
James is focused on helping companies' hone their commercial and strategic capabilities, supporting and leading in the field of Revenue Growth Management across industries, aiding clients drive commercial transformations to deliver profitable & sustainable growth. He focuses on driving fact-based conversation whether that being internally through IBP or within the negotiation with a current focus on developing sustainability through the levers.