Published: May 18, 2017
Reading time: 9 min
Chakri Gottemukkala
Co-Founder and CEO
Accurate demand forecasting is vital to an agile and efficient supply chain that responds to today's rapidly changing markets. Most global manufacturing companies have implemented first-generation Demand Planning systems from vendors such as SAP, Oracle, JDA, and others to improve forecasting. However, many still find that forecasting accuracy remains poor and that alignment challenges between sales, finance, and supply chain operations persist.
This raises three urgent questions:
Why have legacy demand planning systems not delivered?

What are the capabilities needed to drive effective demand planning processes?

How can we leverage planning infrastructure investments that were already made?
The answers to these questions and the solutions they reveal illustrate how the next-generation AI-powered platform can drive significant bottom-line value by improving forecasts and visibility and moving manufacturers from cumbersome and incomplete Demand Forecasting to agile and efficient Integrated Demand Management.
Why haven't legacy demand planning systems delivered?
DP Systems are often only used for forecast entry
Demand planning systems certainly improved forecasting capabilities tremendously. Yet the value this improvement could deliver suffers fatally from the difficulty of updating and revising forecasts. In most companies, much of the heavy lifting of demand planning processes is still done in spreadsheets. The legacy demand planning systems have primarily become systems of record for entering the final forecasts after the work has been done elsewhere as input to downstream processes like supply chain planning, MRP, and Executive S&OP.
Demand planning and S&OP systems have proven to be cumbersome, inflexible, and difficult to use. When end users do not know how to change the forecasting and planning models in the underlying system when business changes and must rely on IT vendors or consulting partners to change a model, they invariably move back to spreadsheets they can control and understand to get their work done. The system has been relegated to the minor everyday denominator use case, which is the entry of the final forecast into a system of record database.
Sales adoption of DP systems has been poor
Most demand planning solutions have been deployed with weekly or monthly forecast entry as the primary use case for the Sales organization. However, weekly or monthly forecasts are a significant time commitment that often drives further time-consuming management scrutiny. From the perspective of sales, this only detracts from a salesperson's primary responsibility: to sell.
Even if better supply availability helps Sales sell more, this strikes sales organizations as a Supply Chain problem, not a Sales problem. Suppose the DP system doesn't help them in their primary concern of selling more and selling faster. In that case, the reality is that Sales won't adopt a DP system, however suitable it is for improving supply availability. And the result is that a crucial link in the Demand Planning process breaks.
Ownership challenges: Why sales adoption is key
In response to poor sales adoption of the demand planning process, several manufacturing organizations have made supply chain organizations responsible for creating the demand forecasts that drive the supply chain. But this has created another challenge: low accountability in the sales organization to the demand forecast. Demand planners in the supply chain organization find it hard to collect the inputs on sales activity (pipeline, pricing, promotion) needed to create better forecasts.
However, Sales adoption and ownership of the forecast are necessary because Sales organizations are on the front end of the supply chain. Sales see risks and opportunities emerging in the marketplace earlier than the rest of the organization. Therefore, it is critical for an agile supply chain and S&OP process to get these inputs to respond rapidly.
For example, suppose an account manager for a large retail account finds that a retailer is planning to reduce shelf support and store coverage for the company's brand because a competitor is coming out with a superior product with better pricing. In that case, this is a "RISK EVENT" that many people across the organization need to know:
Product R&D ("What is the competitor's product?")

Product Marketing ("What is the competitor's pricing?")

Sales Management ("Can we create incentive programs to counter the risk, and is this likely to happen in other accounts?")

The Supply Chain organization ("How does this impact demand forecasts?)."
Yet, in current processes, this information flows very slowly and sequentially across the organization, if at all. It is often trapped in the salesperson's head—maybe in an email or as an update in a CRM system—and is only discussed in the weekly sales meeting with sales management. Sales forecasts may or may not be updated based on this "RISK EVENT," Even if projections are updated, the context for why the forecast was updated is not propagated across the organization. When supply chain functions see the reduction in forecast without being aware of the "RISK EVENT" that drove this change, they often second guess that forecast update.
To truly drive sales adoption and accountability of sales to the demand plan, the solution needs to help Sales achieve their primary goal – Selling.
What capabilities are needed for the next-generation Demand Planning system?
o9's AI-powered platform – Enabling next-generation Demand Management
To help Sales sell, forecasting needs to reflect up-to-date market intelligence and sales activity. The next-generation demand management platform must provide the flexibility, real-time visibility, and ease of use made possible by the following capabilities.
1.

Modeling flexibility to handle different channels, customers, & product variations — A global manufacturing company sells an extensive product portfolio (sensitive to many additional demand drivers like lifecycle dates, seasonality, pricing, and promotions) through many different channels (retail, distributors, direct sales, and online). Suppose demand management processes have to be driven on an integrated system instead of an offline spreadsheet. In that case, the system has to be flexible enough to model these variations in the business model and should give that power to the end user.

2.

Real-time visibility to risks & opportunities — To sell better, salespeople need better visibility of new product initiatives, marketing, and promotion initiatives, supply status, and intelligence about customers and competitors. They must know what has changed. Today, they have to chase people across the organization and collect multiple spreadsheets to get this visibility before meeting customers. And this is precisely the same visibility that is required to create a better forecast as well. If a new product launch date slips or a marketing initiative is canceled, the forecast has to be updated. Next-generation systems must make such visibility available at the fingertips of sales teams to help them sell and forecast better.

3.

Fingertip sales insights — The system needs to provide sales insights to better prepare them for collaboration and negotiation with customers, helping them secure better deals. The 21st-century sales team needs insightful information on products, pricing, marketing, and promotion initiatives at their fingertip to make their case, and they need to be able to capture all customer feedback in real-time then. Customer feedback is a critical input into the sales forecast.

4.

Forecasting made easy with Alerts, Analytics, & Assumptions — The system must notify the salesperson and their planning support group with automatic, intelligent alerts on everything that has changed from the last cycle, enabling them to work through those alerts to make appropriate adjustments to the forecasts. Further, where feasible, the system must use AI-powered analytics to create a baseline forecast as a starting point for the sales team to review. AI-powered solutions can also provide strong "forecast assumptions" capture capabilities that help the sales team understand why the forecasts have changed. Visibility into assumptions helps reduce—even eliminate— second-guessing of predictions by other functions.

5.

Initiatives collaboration, planning & execution — To boost sales and close gaps between forecast and plan, sales organizations drive various sales and promotions initiatives with customers. Suppose the specific risk or opportunity requires support from other parts of the organization (product, marketing, supply chain). In that case, sales need to rapidly collaborate across functional boundaries, bring forth ideas, and create initiatives. The planning system must empower sales to quickly float ideas, collaborate, develop, plan and execute the right initiatives with the appropriate budgets and resources.

6.

Rapid Demand/Supply scenario planning — When demand upsides come in, or decreases, demand planners and sales teams need fingertip visibility into available supply to evaluate the impact. Furthermore, suppose a committed supply is not sufficient. In that case, they should be able to collaborate with supply chain planners to rapidly evaluate constraints and costs to handle the demand upsides and to give guidance to sales on how to treat the demand.

7.

Performance Post-Game Analytics — The system should make it easy for sales management to evaluate actual performance vs. forecast vs. original plan and assess if the individuals and teams responded to risks and opportunities quickly. This will help drive accountability and continuous improvement in the sales organization and help create a culture of healthy competition based on relative leaderboards and benchmarks.

8.

Ease of Use — The demand management platform must be used by planners, managers, and front-line people. Usability needs are different for different roles. Planners love the familiarity and ease of use of Excel for number crunching. So the system should empower them with Excel front ends and ensure the Excel user interfaces are connected to the backend system that drives data integrity and collaboration. Managers need to be able to review reports on performance vs. plan, conduct meetings, and collaborate with organizations on gaps and initiatives to close their gaps. The system should empower salespeople and front-line roles to get insights and provide inputs on their mobile devices. Such usability will drive up the adoption of the process and unlock its value.
Elevating the Demand Management/S&OP process while leveraging existing planning infrastructure
With the AI-powered Integrated Demand Management capabilities that drive sales adoption and strengthen the alignment of sales, product, supply chain, and finance organizations, companies can drive significant bottom-line value. In our experience, a typical manufacturing organization can achieve anywhere from $10-30 Million of incremental operating profit for every Billion in revenue from the top line and margin enhancements.
Think 10x — Take Action
If your organization would be interested in seeing how other leading companies are driving this change by using our cloud-based platform to augment existing legacy planning system infrastructure, please get in touch with us today to schedule a demonstration and a workshop.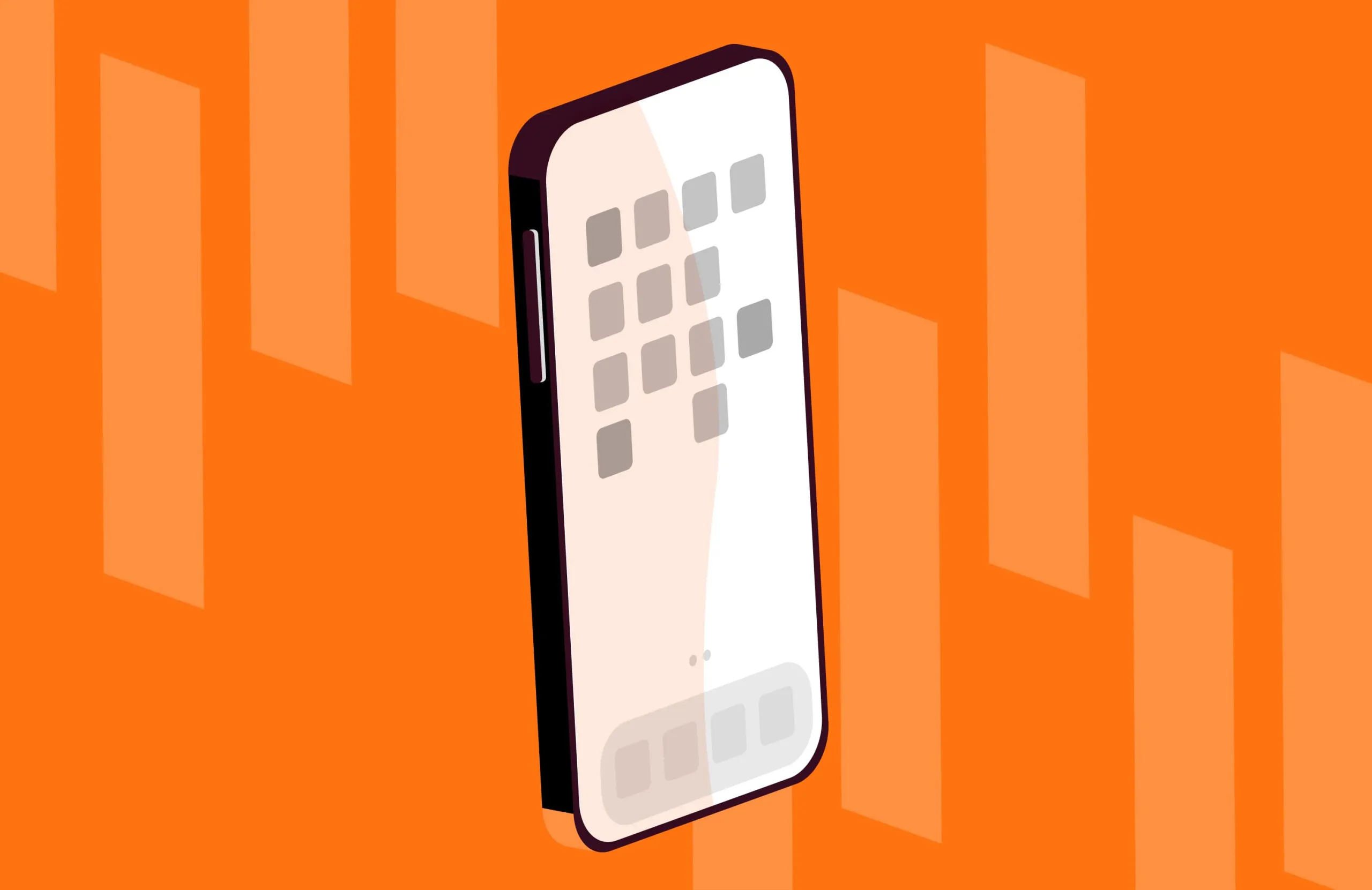 Get free industry updates
Each quarter, we'll send you o9 Magazine with the latest supply chain industry news, trends, and o9 knowledge. Don't miss out!
About the author
Chakri Gottemukkala
Co-Founder and CEO
Chakri Gottemukkala is the Co-Founder and CEO of o9 Solutions and the driving force of o9's AI-powered Analytics & Planning platform that helps global retailers and manufacturers transform their supply chain and business planning capabilities, including marquee companies like Walmart, Nestlé, Estee Lauder, Pirelli, Caterpillar, Bridgestone and Google. His vision and leadership are driven by his strong belief that organizations that sense demand and supply changes faster, and forecast and plan better, don't just get better financial results — they are also better utilizers of earth's resources and create happier workplaces.