Published: September 5, 2023
Reading time: 5 min

Stijn-Pieter van Houten
VP of Industry Solutions
Published: September 5, 2023
PepsiCo, one of the world's leading food and beverage companies, has been on a journey to drive greater efficiency in decision-making and execution. In a session hosted by aim10x, Dr. Athina Kanioura, PepsiCo's Chief Transformation and Digital Officer, shared some key insights into how the company is achieving this goal through its Integrated Business Planning (IBP) process and investments in data analytics, digital transformation, and ESG metrics. No time to listen to the full session? This is the (bitesized) blog for you.
A Four-Pillared Approach
The first step, according to Dr. Kanioura, was to structure the organization into four pillars: corporate strategy, transformation group, digital group, and data analytics and AI.
This structure enables PepsiCo to align its business strategy with its digital and data capabilities, ensuring that the company is well-positioned to drive growth and innovation.
The transformation group focuses on driving change across the organization, while the digital group is responsible for PepsiCo's digital transformation initiatives. The data analytics and AI pillar is focused on leveraging data and AI to drive insights and inform decision-making.
Embedding Data Analytics into Planning and Decision-Making
PepsiCo has made significant strides in embedding data analytics into planning and decision-making processes. One of the key factors that has enabled PepsiCo to achieve this is the company's investment in cloud, modernization, and operationalization. By investing in these areas, PepsiCo has been able to improve its data management capabilities, make better use of available data, and ultimately, improve its decision-making processes.
However, according to Dr. Kanioura, in addition to simply investing in technology, companies must also have a prioritization framework in place, which helps to ensure that those investments are aligned with overall business priorities. This approach helps to ensure that resources are being used effectively, and that the company is making progress towards its goals.
Another key factor is the importance of being thoughtful about the number of initiatives being pursued. Too many initiatives can lead to a loss of focal clarity and can ultimately result in a failure to achieve desired outcomes. It's crucial, therefore, to be selective and to focus on initiatives that are most likely to deliver the biggest impact.
Dr. Kanioura also emphasized the importance of embedding change management from day zero. This means that companies should be thinking about how they can best manage change from the very beginning of any initiative. By doing so, companies can help to ensure that employees are engaged and that initiatives are implemented smoothly.
Finally, Dr. Kanioura stressed the importance of embedding service design principles in business priorities. This means thinking about how to deliver value to customers and stakeholders, and designing processes and initiatives with their needs in mind. By doing so, companies can help to ensure that their initiatives are customer-focused and that they deliver real value to the organization.
Integrated Business Planning (IBP)
IBP is a key component of PepsiCo's strategy to drive greater efficiency in decision-making and execution. The company has been using IBP for several years, but its adoption has accelerated recently as PepsiCo has integrated the process into its broader strategy.
The company's IBP program brings together cross-functional teams from across the enterprise for program alignment sessions twice a year. These sessions are facilitated by an experienced facilitator who helps ensure alignment on priorities and goals so that everyone is working toward the same end goal.
The resulting plans are then reviewed by senior leadership before being rolled out across the organization through training programs and other communications channels like town hall meetings or newsletters sent directly to employees' inboxes (or "inbox zero," as they call it).
Incorporating ESG Metrics into the IBP Process
PepsiCo has been working to incorporate ESG metrics into the IBP process since 2016. To do this, the company has developed a methodology that uses ESG data from o9 to inform planning decisions and drive alignment around top and bottom-line commitments.
By leveraging o9's platform for reporting, benchmarking, and analytics purposes - as well as incorporating ESG metrics into planners' workflows - PepsiCo is able to ensure that they are delivering against their targets while maintaining a focus on growth at scale.
Addressing the Challenges of Digital Transformation
The first step in addressing the challenges of digital transformation is to start with the team. You need people who are open to change and willing to experiment, as well as those who can help drive it forward.
To effectively communicate this change, ensure that you are communicating your vision clearly and effectively. Your team needs to understand what's expected from them, how they can contribute and what success looks like for them personally - not just for the company as a whole.
Upskilling employees is another important part of driving greater efficiency in decision-making and execution. It is important that everyone on your team has access to training opportunities so that they can develop their skillset over time in addition to learning new skills when necessary.
Establishing a Digital Academy was one way in which this was achieved at PepsiCo, as well as encouraging employees' growth through cross-training opportunities within various departments throughout the organization
Conclusion
In summary, PepsiCo's Integrated Business Planning (IBP) process, investment in data analytics, digital transformation, and ESG metrics are driving greater efficiency in decision-making and execution. PepsiCo is set up for growth and innovation by organizing into four pillars, integrating data analytics into planning and decision-making, prioritizing initiatives, implementing change management, and embracing service design principles.
The company's IBP program brings cross-functional teams together for integrated planning sessions, which are reviewed by senior leadership and communicated throughout the organization. Additionally, PepsiCo is currently working on incorporating ESG metrics into the IBP process. PepsiCo's approach serves as a model for other companies looking to drive greater efficiency in their decision-making and execution.
Watch the full on-demand aim10x session for free here.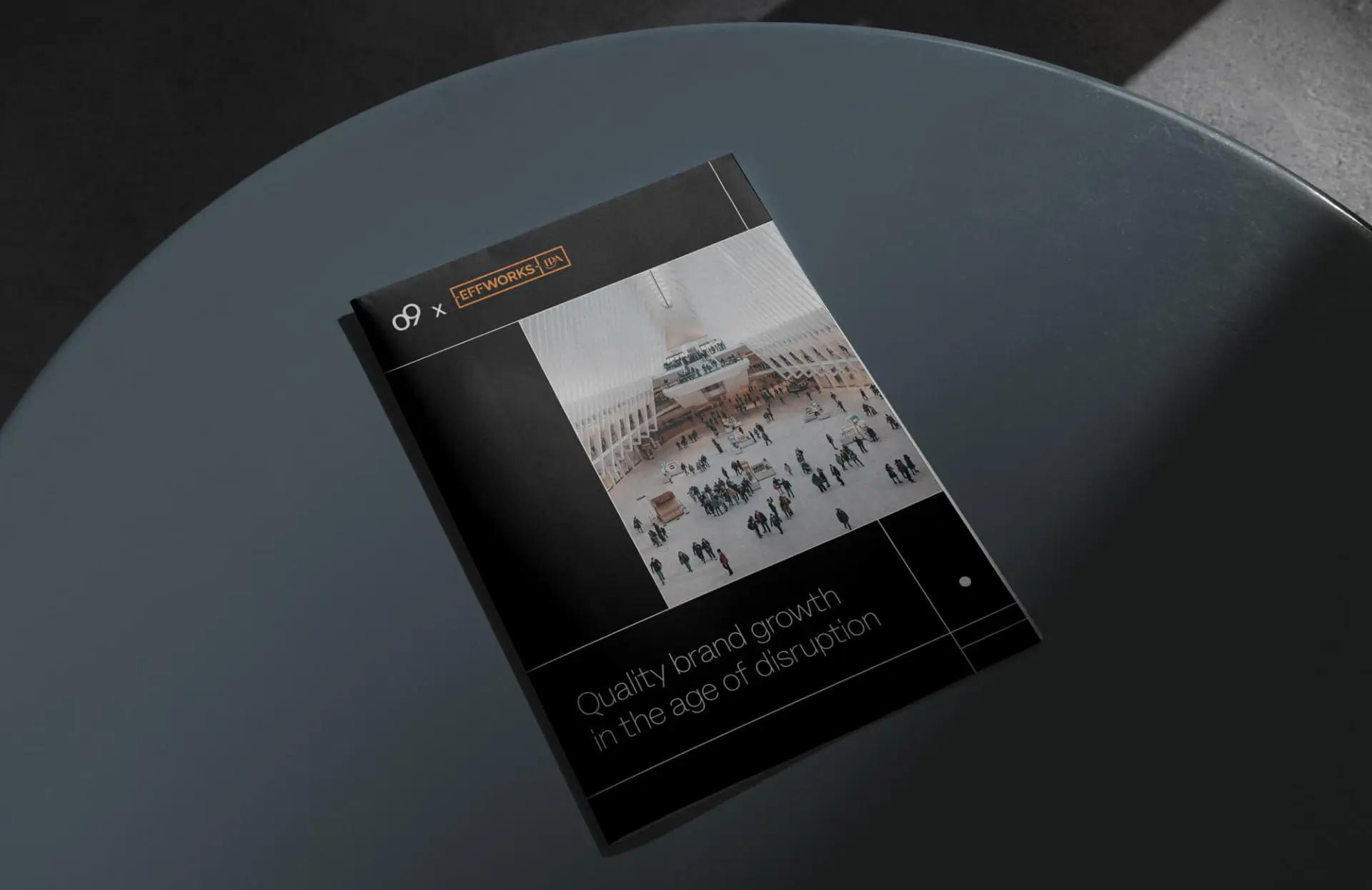 A collaborative white paper with the Institute of Practitioners in Advertising (IPA) and o9 Solutions
Learn the key capabilities needed to maximize the effectiveness of commercial investments and brand growth.
About the author

Stijn-Pieter van Houten
VP of Industry Solutions
Stijn-Pieter is VP of Industry Solutions at o9 Solutions. He has over 13-year consulting career in Supply Chain Strategy and Transformation and a keen interest in Planning and Control Tower topics.