Published: October 23, 2023
Reading time: 7 min

o9 Solutions
The Digital Brain Platform
Published: October 23, 2023
For many companies in the CPG vertical, driving value creation has become increasingly difficult. But disruptions can also present new opportunities.
The webinar Chasing Sustainable Growth discussed how anchoring strategies and plans in consumption and occasion demand could create value around the importance of cohesion across functions to deliver winning results. Occasion-based planning and how it can help CPGs take a more holistic planning perspective took center stage and sparked insights from:
Nathan Linkon, Portfolio Strategy Director Europe at PepsiCo

Scott Boyle, E2E Planning Director at Diageo

Sinan Erhan, Global VP of Industry Solutions at o9 Solutions

Victor Farnese, Director, Revenue Solutions at o9 Solutions
The group shared many examples of how the industry is changing, such as how shifting consumer shopping behaviors and business models increasingly powered by AI can create a path to advantage and value creation.
Occasion-based planning focuses on understanding the shape of demand that needs to be met through building customer awareness around specific products, ensuring product availability in suitable locations, and precision positioning of products to target an unmet need or enter a space that can take market share from competitors. Through occasion-based planning, CPG companies can viably gain a more profound knowledge of their customers' buying preferences by understanding the following:
What's the need, and what are the key drivers?

Who are the individuals, and what are they celebrating?

What's the context of the occasion?
"That becomes the translating layer… if we're all focused on the same point of consumer demand, then, in theory, that should ensure all of our activations are nicely integrated," says Nathan Linkon. "Understanding demand and calling that occasion-based planning is probably more table stakes than ever."
Occasion-based planning can redefine categories
Linkon also spoke about how the occasion-based approach allows CPGs to understand better what's driving consumer demand, redefine how they think about a category, and find emerging opportunities based on consumer behaviors.
"If I take the snacking category, for example, understanding what a consumer considers a snack is the first step that gets you away from those internally-focused financial metrics and makes it easier to identify growth opportunities. If a consumer is taking leftover lasagna and calling it a snack, we need to know that because that's a need that could be met by a current or future product," says Linkon. "It allows us to look at our portfolio of brands and make sure each is anchored in an incremental purpose."
Occasion-based planning also allows CPGs to plan and align product branding, messaging, and campaigns cross-functionally at a global scale for consistency while still having the flexibility to make adjustments at the local market level to help brands better resonate with customers.
Aligning occasion-based planning with financial-driven results
One of the challenges CPG companies have is finding a sustainable mix of achieving quarterly financial and sales targets while still focusing on longer-term growth initiatives. An occasion-based planning focus can provide context into what's driving consumer purchases and guide holistic conversations that dive into the purpose of an initiative, aside from achieving financial and volume targets.
"Everybody speaks the language of occasions, and that's what everybody wants, and everyone speaks a financial language as well," says Victor Farnese. "We see a lot of companies being more focused on, or solely focused on, achieving financial and volume targets but not always the context behind those targets. [Occasion-based planning] can drive the whole organization to think beyond only financials and focus more on what objectives should be achieved."
Impact of portfolio composition on implementing occasion-based growth strategies
Another topic was cohesion across portfolios to create consistency across messaging, occasion-based activation strategies, and brand experience for the customer. Scott Boyle mentioned that Diageo is introducing a cross-functional task force that focuses on global above-market-level initiatives on the brand's most important categories.
Nathan added that the more significant challenge is bringing this cohesion across all aspects of the brand growth strategy, from marketing building out the strategy to design and messaging, to product, to how sales teams engage with distributors and retailers so that everyone is "speaking the same language and building that vocabulary."
Brands often have different markets and portfolio structures. Teams need to understand when it's best to use a traditional strategy and when an occasion-focused approach is more effective. Both Linkon and Boyle agreed that CPGs often approach this by planning and aligning product branding, messaging, and campaigns cross-functionally at a global scale for consistency while still having the flexibility to make adjustments at the local market level to help brands better resonate with customers.
Incorporating data into the equation
Executives need to leverage proprietary technologies to enable targeting the right customers on the proper occasions to unlock a scalable occasion-based planning approach.
Depending on the market, gaining visibility into data based on every occasion in every need can be challenging - different levels of data richness and availability levels can put a primary constraint on granularity. Linkon says some CPGs find creative ways to source data from syndicated providers, such as acquiring first-party data through partnerships and having "enough in the right places to make the best-educated decisions, even in places where we don't have a lot of transparency at all." Boyle also points out the most common data challenges: having too much data, not having enough data, or not knowing how to use or get value out of the data.
A centralized approach to data acquisition and how it is analyzed and applied globally can help solve data disparities and make a case for why occasion-focused data is worth the investment. "You can harness it in the business unit that you already have and use that as a business case for finance and spread that knowledge within the organization, not as a local effort but as part of a global program," Victor says.
The role of tech in occasion-based planning
Technology plays a significant role in occasion-based planning as it can help CPG companies bridge data gaps. Relying on AI and a compelling technology stack that can harmonize occasion data, transaction data, depletion data, etc., to provide insights into where the occasion-based opportunities are and how to develop an effective strategy to execute.
An integrated business planning (IBP) platform can take scrubbed data and relies on AI/ML technology to configure this data into nuanced patterns, essentially connecting the dots that ultimately fill the data gaps and provide planners with the insights to determine what resources need to be allocated towards occasion-based assortment planning.
Leveraging technology to build processes that create greater cohesion
To conclude the discussion, the group focused on how technology is a connecting layer that enables processes that lead to better decision-making, sustainable growth, and, ultimately, better investment returns. Technology can also bring together fragmented processes and siloed departments to align across more significant business initiatives and opportunities that lead to greater growth.
If you are drawing a line from understanding demand, understanding occasions, understanding where your battlegrounds and must-win battles are, then drive that throughout the organization," says Linkon.  "Then you can complement that with other data that will help a revenue manager identify the best promo on-shelf price because all that information is linked to a set of information about the customer."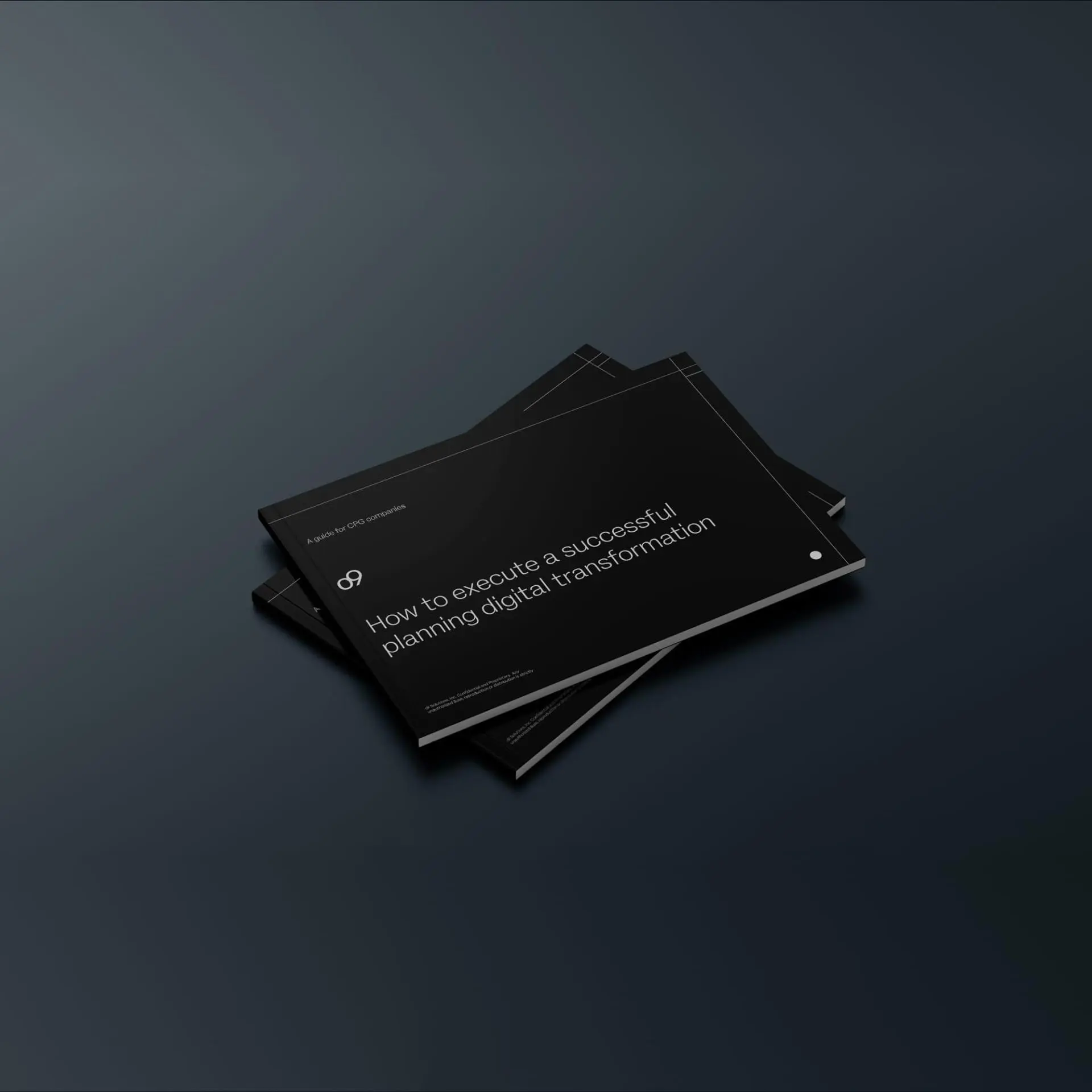 How to execute a successful CPG planning digital transformation
Download this guide to learn more about executing a successful digital transformation of your CPG planning and decision-making.
About the author

o9 Solutions
The Digital Brain Platform
o9 offers a leading AI-powered Planning, Analytics & Data platform called the Digital Brain that helps companies across industry verticals transform traditionally slow and siloed planning into smart, integrated and intelligent planning and decision making across the core supply chain, commercial and P&L functions. With o9's Digital Brain platform, companies are able to achieve game-changing improvements in quality of data, ability to detect demand and supply risks and opportunities earlier, forecast demand more accurately, evaluate what-if scenarios in real time, match demand and supply intelligently and drive alignment and collaboration across customers, internal stakeholders and suppliers around the integrated supply chain and commercial plans and decisions. Supported by a global ecosystem of partners, o9's innovative delivery methodology helps companies achieve quick impact in customer service, inventory levels, resource utilization, as well as ESG and financial KPIs—while enabling a long-term, sustainable transformation of their end-to-end planning and decision-making capabilities.