Who's in charge? Breaking through S&OP challenges at global enterprises
It's clear that S&OP matters to businesses, but it's not always clear who should be in charge of this process. According to Richard Markoff, supply chain researcher, lecturer, and co-author of
The Digital Supply Chain Challenge: Breaking Through
, companies with a robust S&OP process "won" the pandemic. But while many companies' S&OP processes carried them through the pandemic, many organizations' S&OP governance is murky at best, leading to unnecessary tension, failure to achieve alignment across key functions, and value leakage in the form of poorer customer service, higher inventory, longer lead times, and less stable production rates.
How can business leaders ensure their S&OP processes set every function up for overall success?
In this episode of
Masters of Digital Transformation
,
Richard
joins
Patrick Lemoine
, VP of Industry Solutions at o9 Solutions, and host Caleb Masters to explore which function(s) should own the S&OP process, as well as:
The true meaning of S&OP (hint: it's not a deliverable).

Why coordination and collaboration are the keys to unlocking an effective S&OP process.

How demand plan manipulation contributes to S&OP tension.

What Richard's research says prevents S&OP from meeting the demands of today's supply chain leaders and how general managers can help.

How supply chain leaders can take the findings in the research to their general managers and motivate them to take the next steps.
Don't miss this unique opportunity to learn how to break through these S&OP challenges at your organization.
__________________________________________________
(1:33)
Why S&OP is an area of opportunity for businesses.
(5:08)
What key areas should business leaders focus on related to S&OP for the long run?
(8:18)
The owner of the demand plan has to be general management.
(12:07)
The importance of having an end-to-end view of your business.
(16:35)
What is the underlying tension in S&OP governance?
(21:21)
What is a linear supply chain, and why is it important?
(26:24)
The logic of the matrix organization.
(29:45)
How can supply chain leaders take these findings to their general managers and get them to take the next steps?
Co-Author of The Digital Supply Chain Challenge: Breaking Through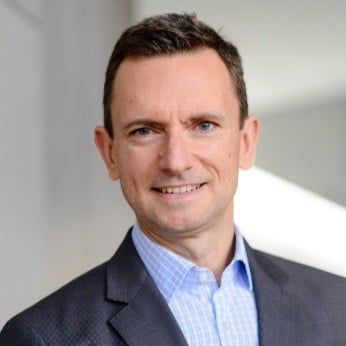 VP Industries at o9 Solutions
Weekly update of new episodes
Be the first to listen to new seasons
Exclusive content for our registrants