Thanks for attending!
See you next year?
The biggest global
aim10x event, yet.
Taking place over three days, the event will bring together leaders in planning, decision-making, analytics and digital transformation. The event also places o9's Digital Brain at the center of discussions, showcasing how it helps global enterprises meet the complexity of the digital age with speed and confidence.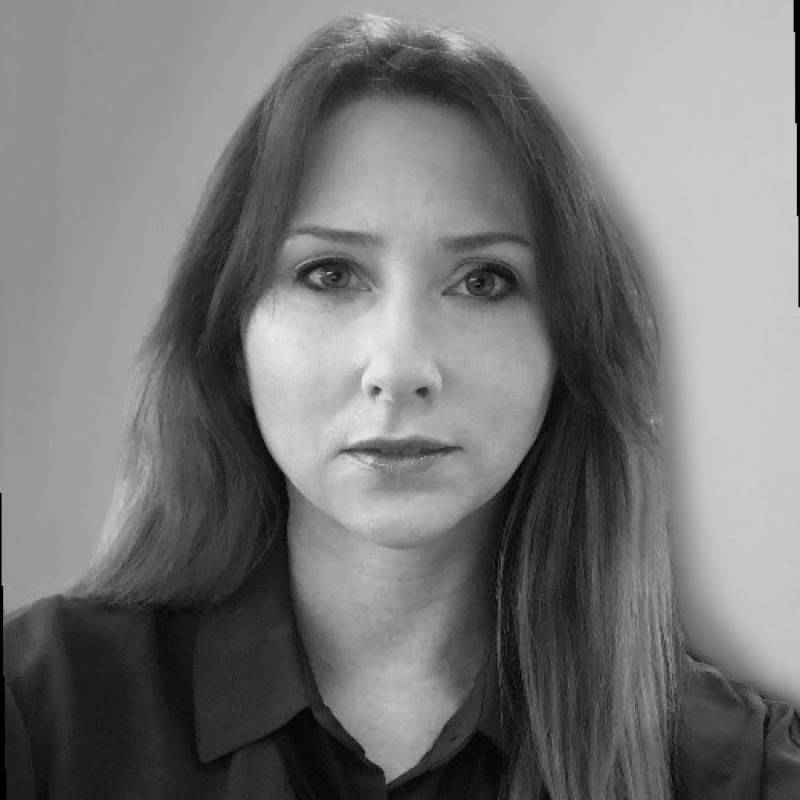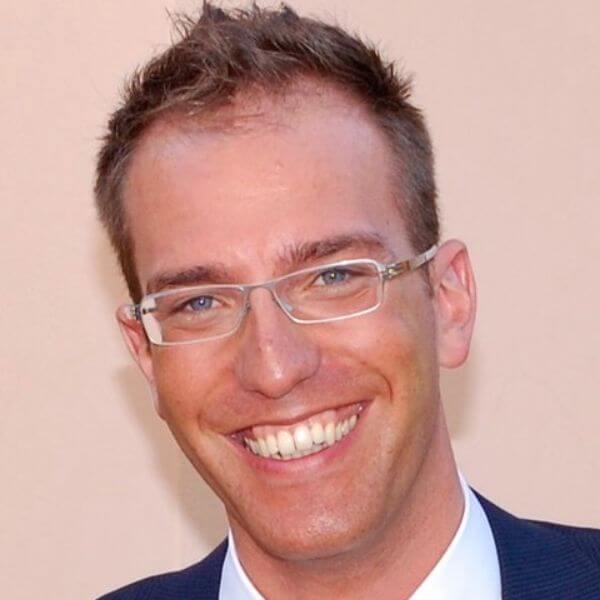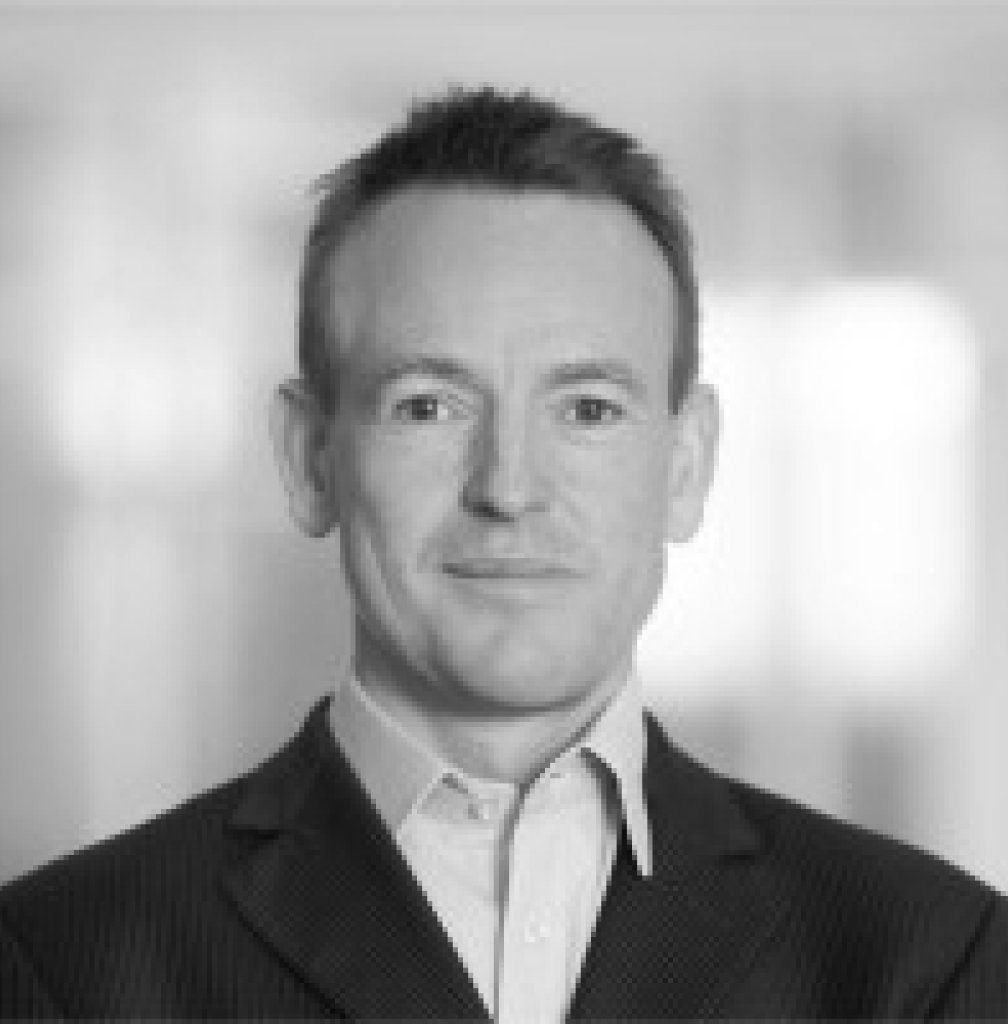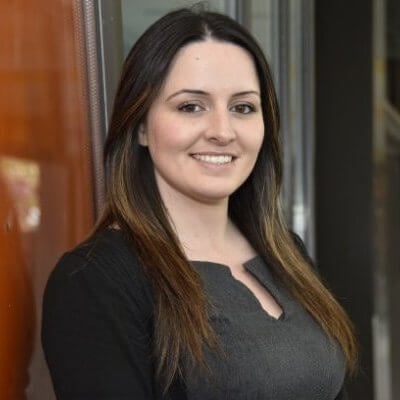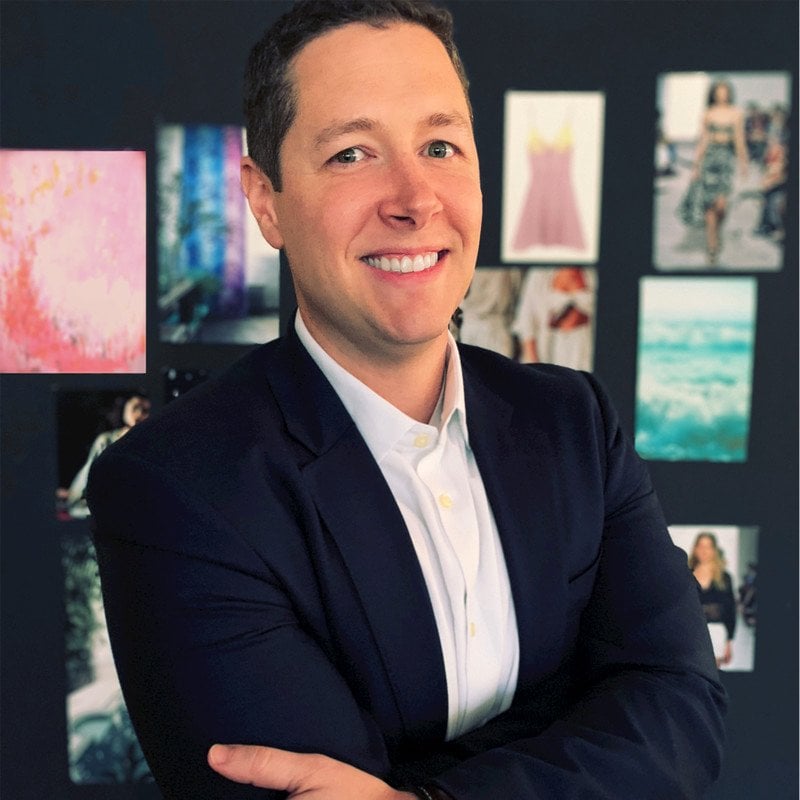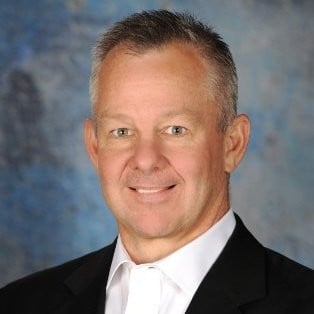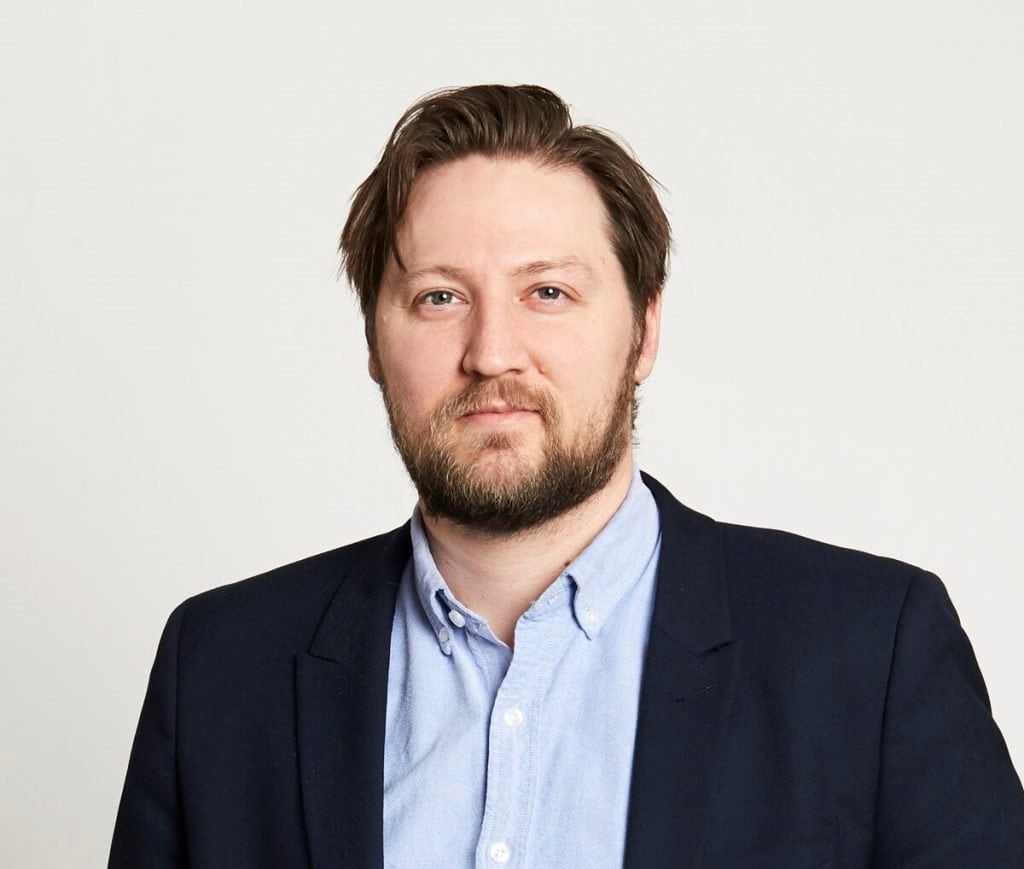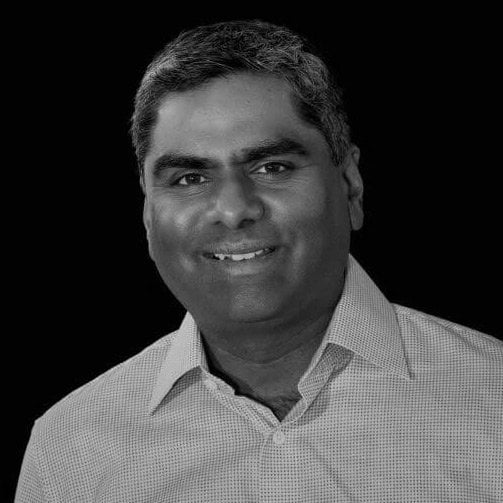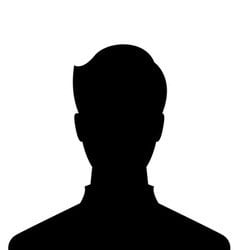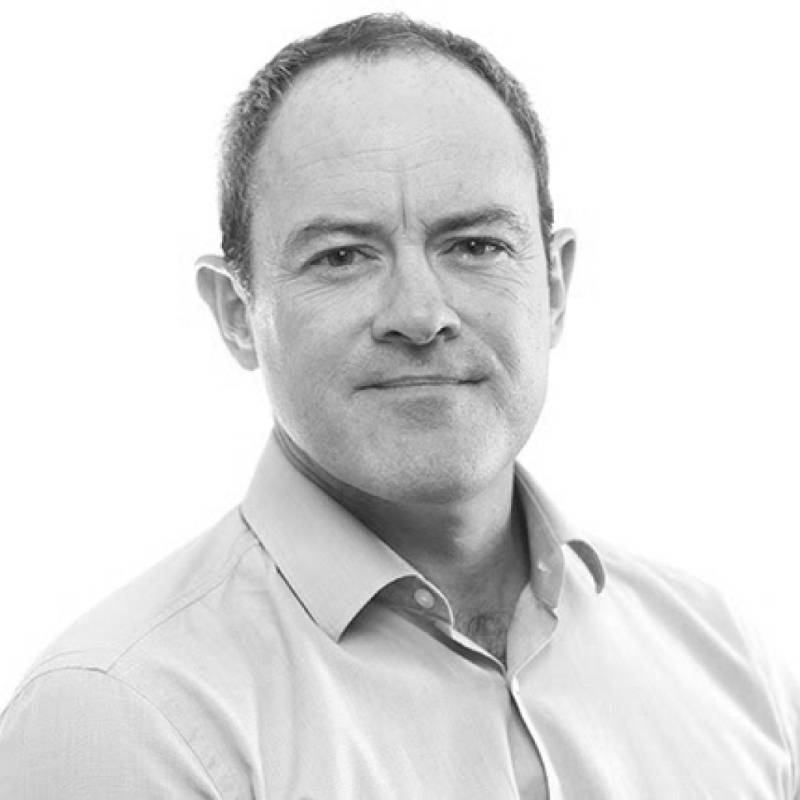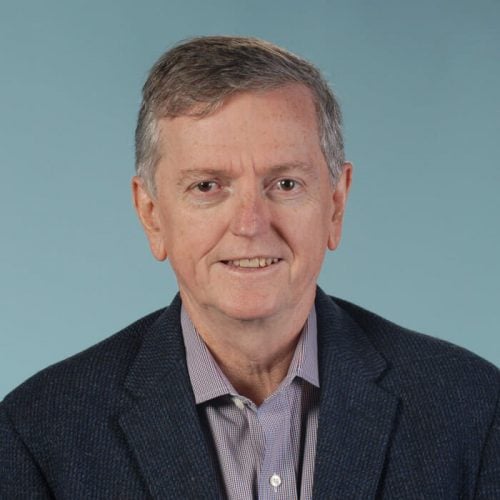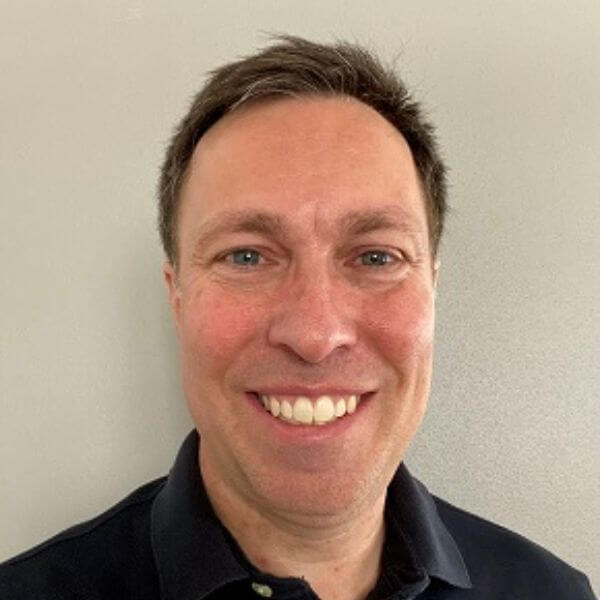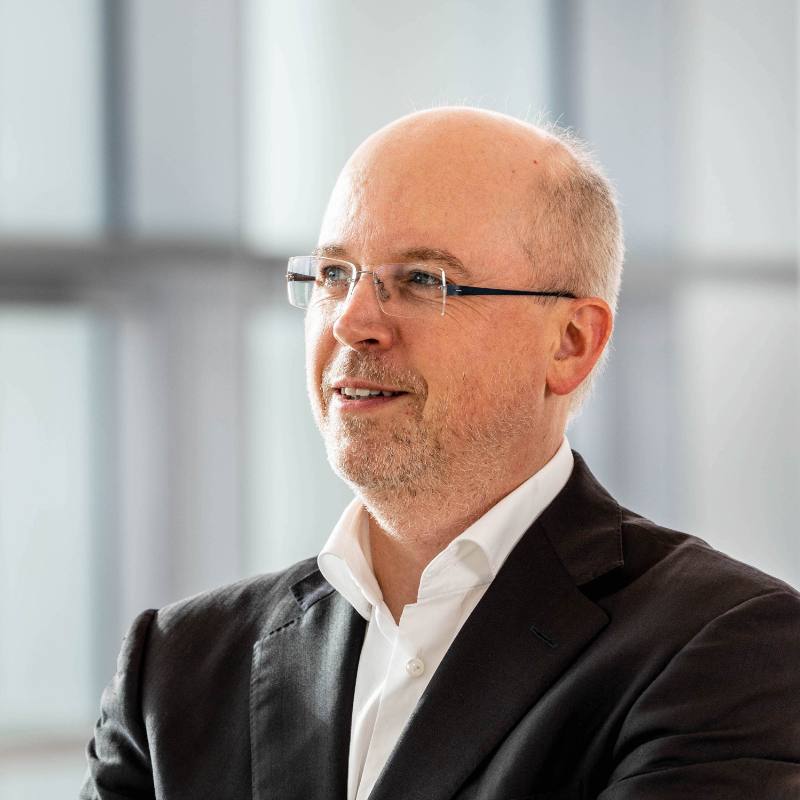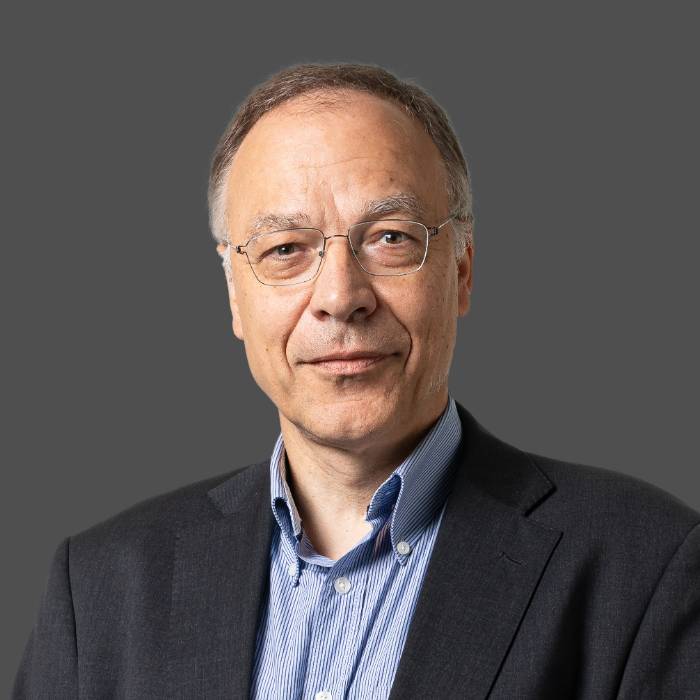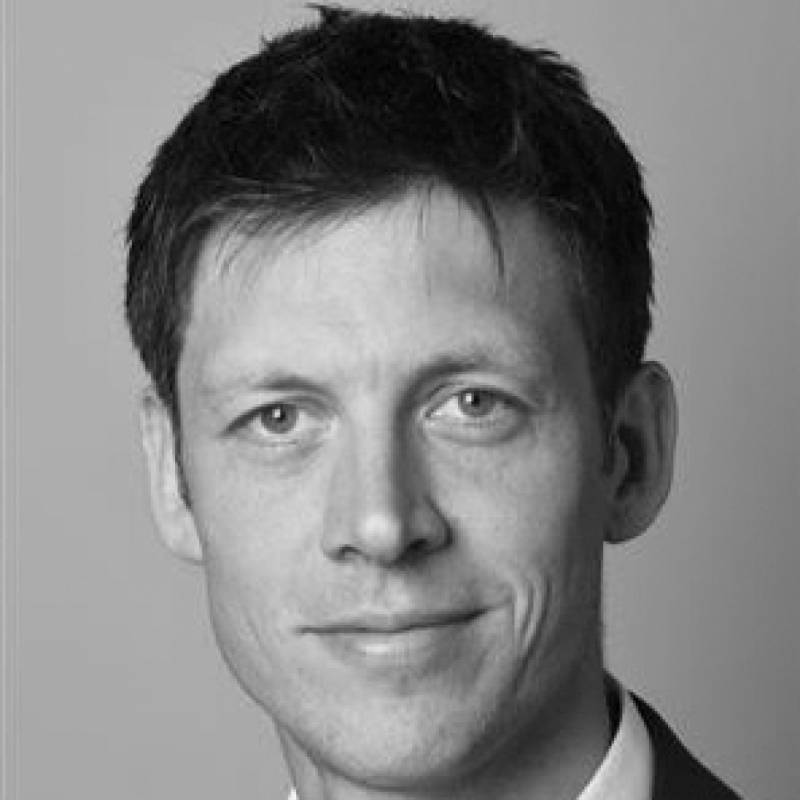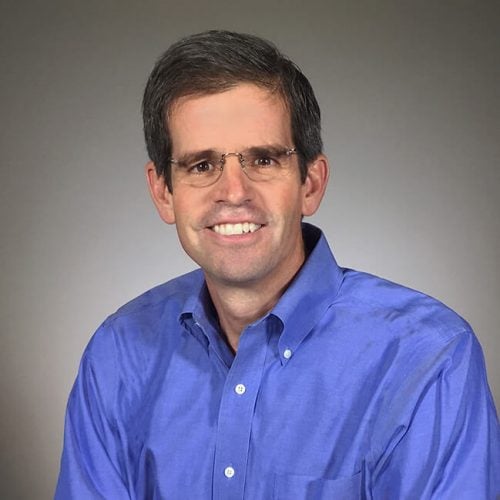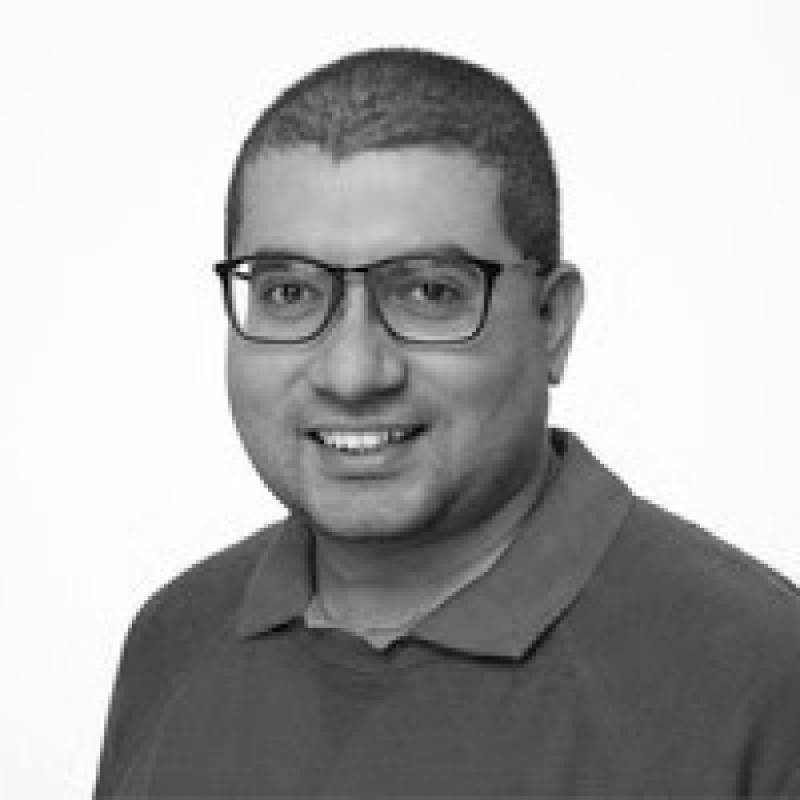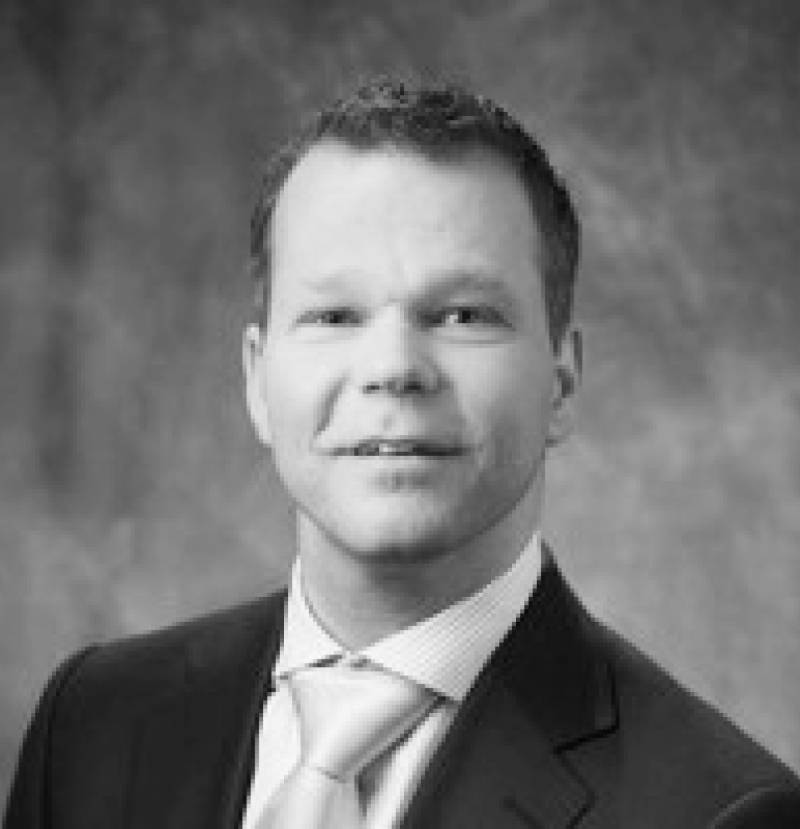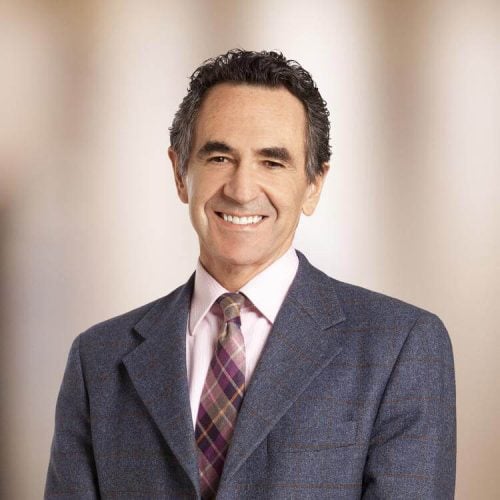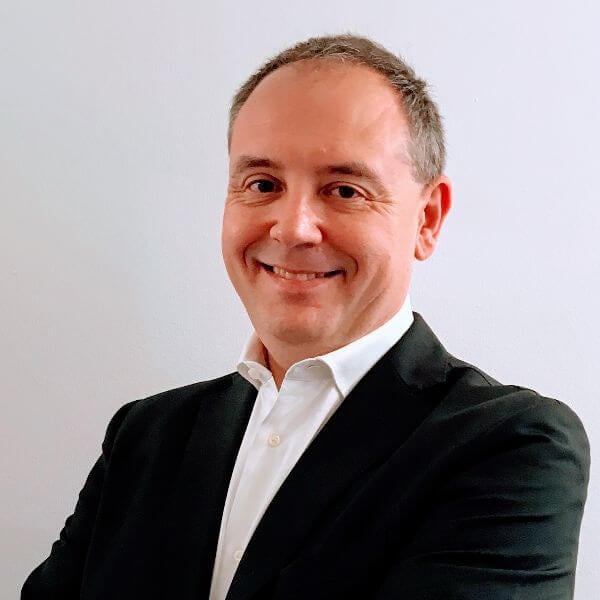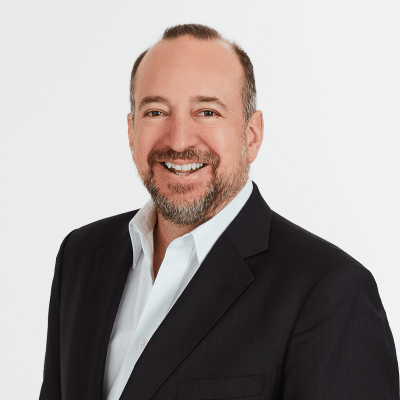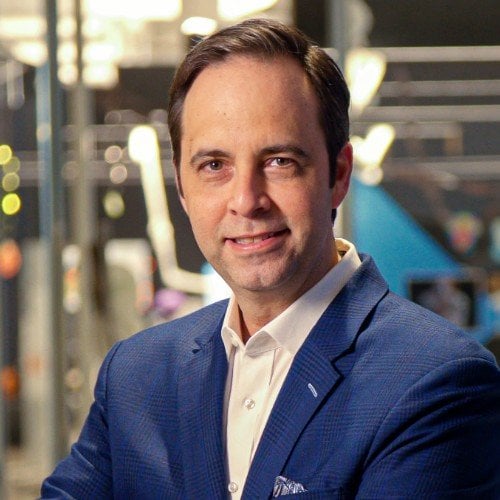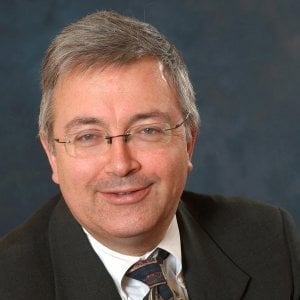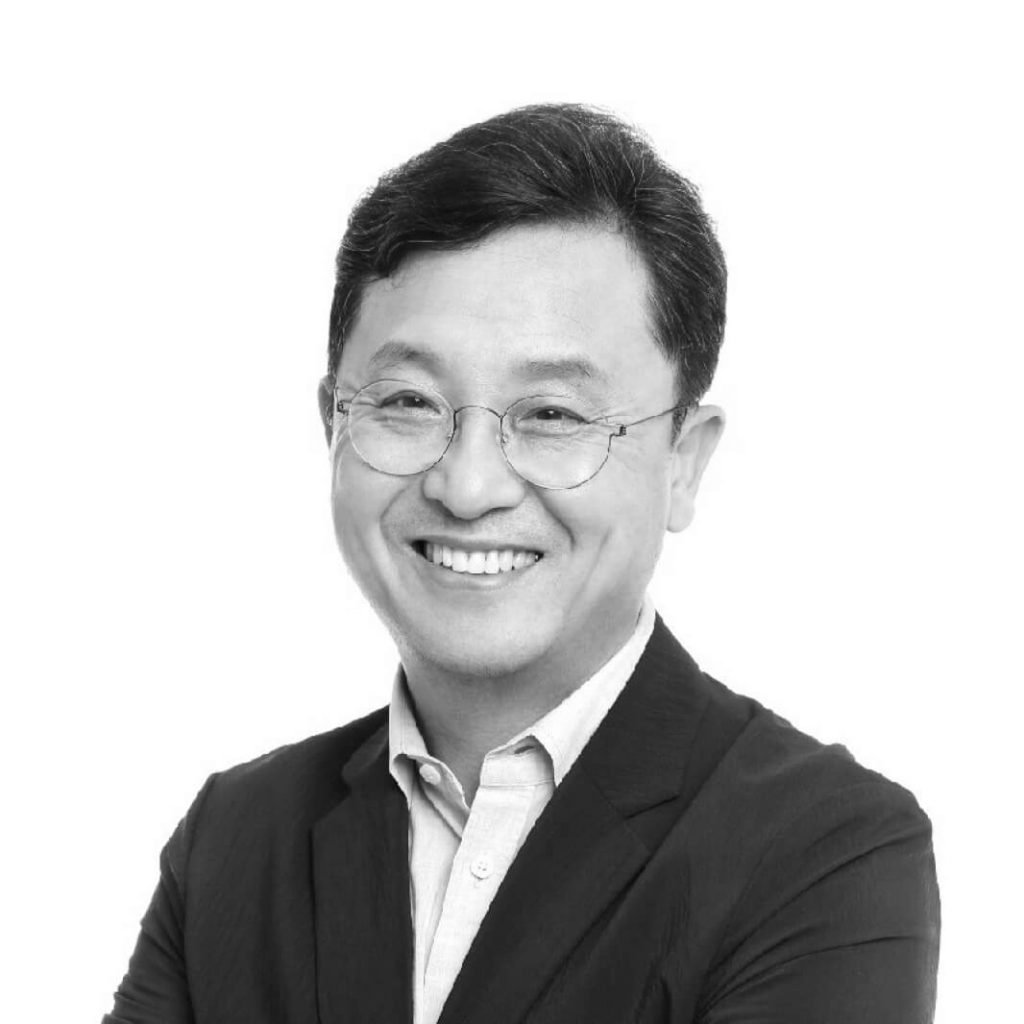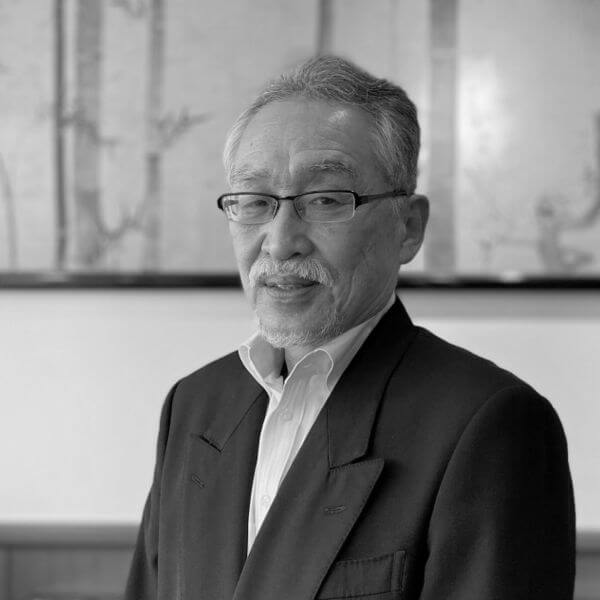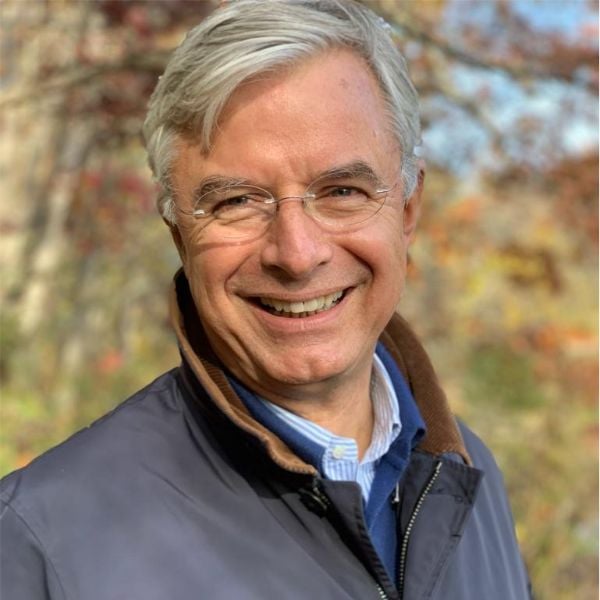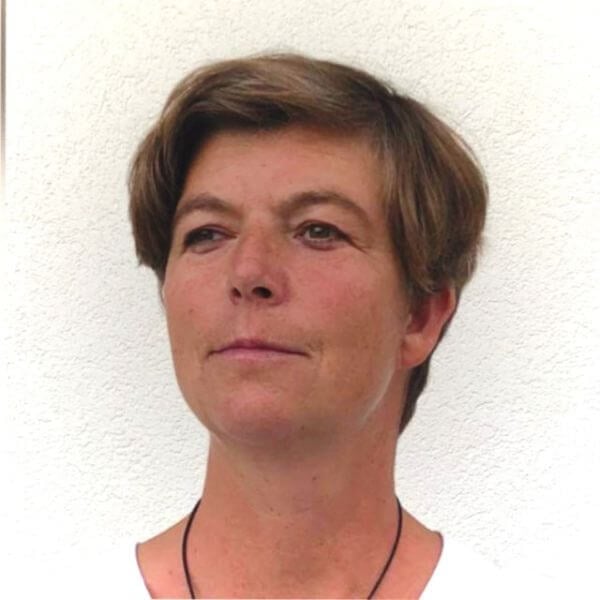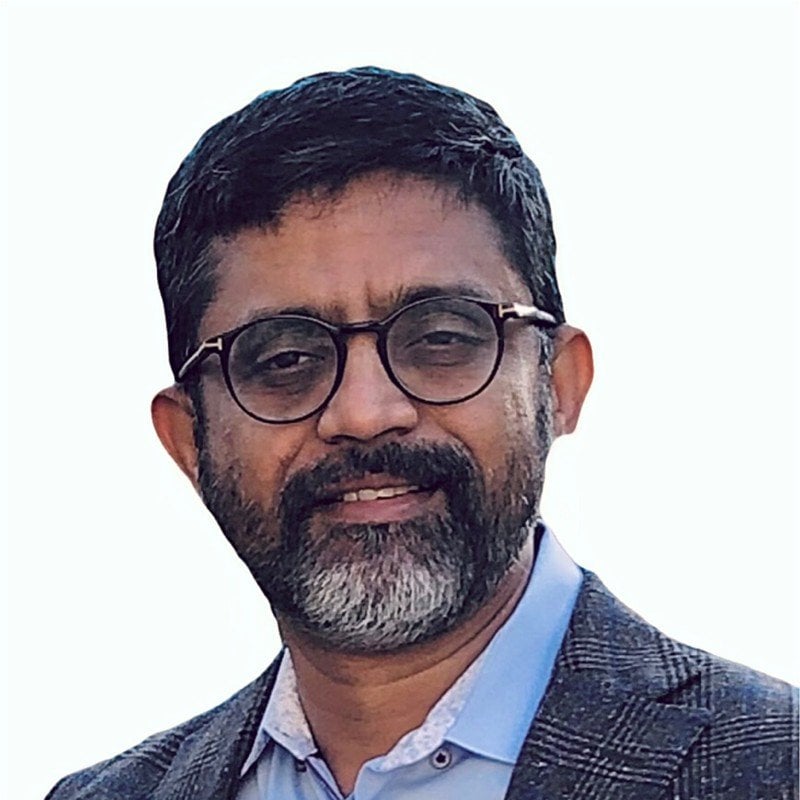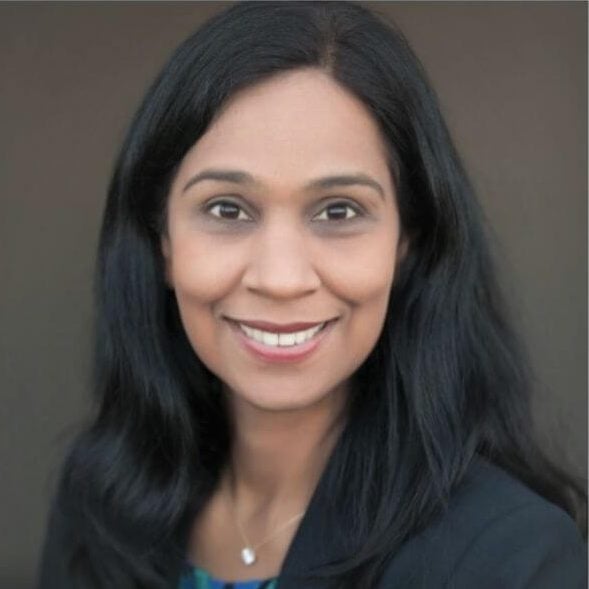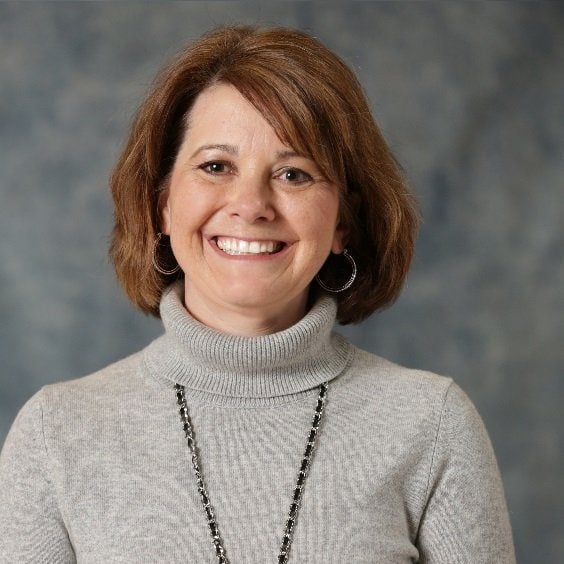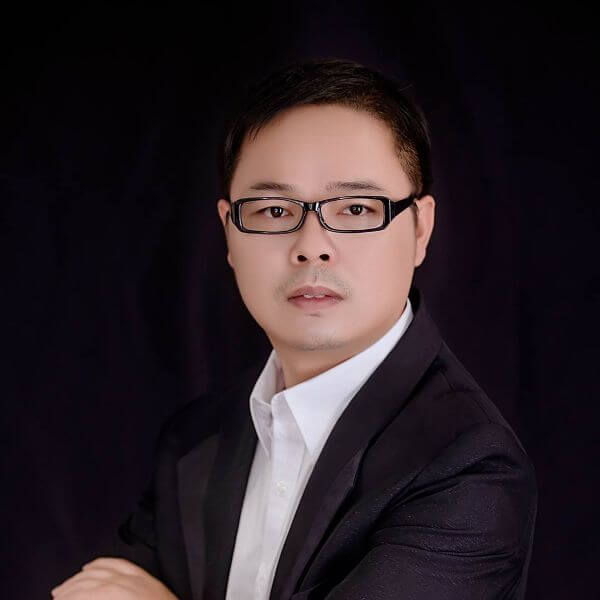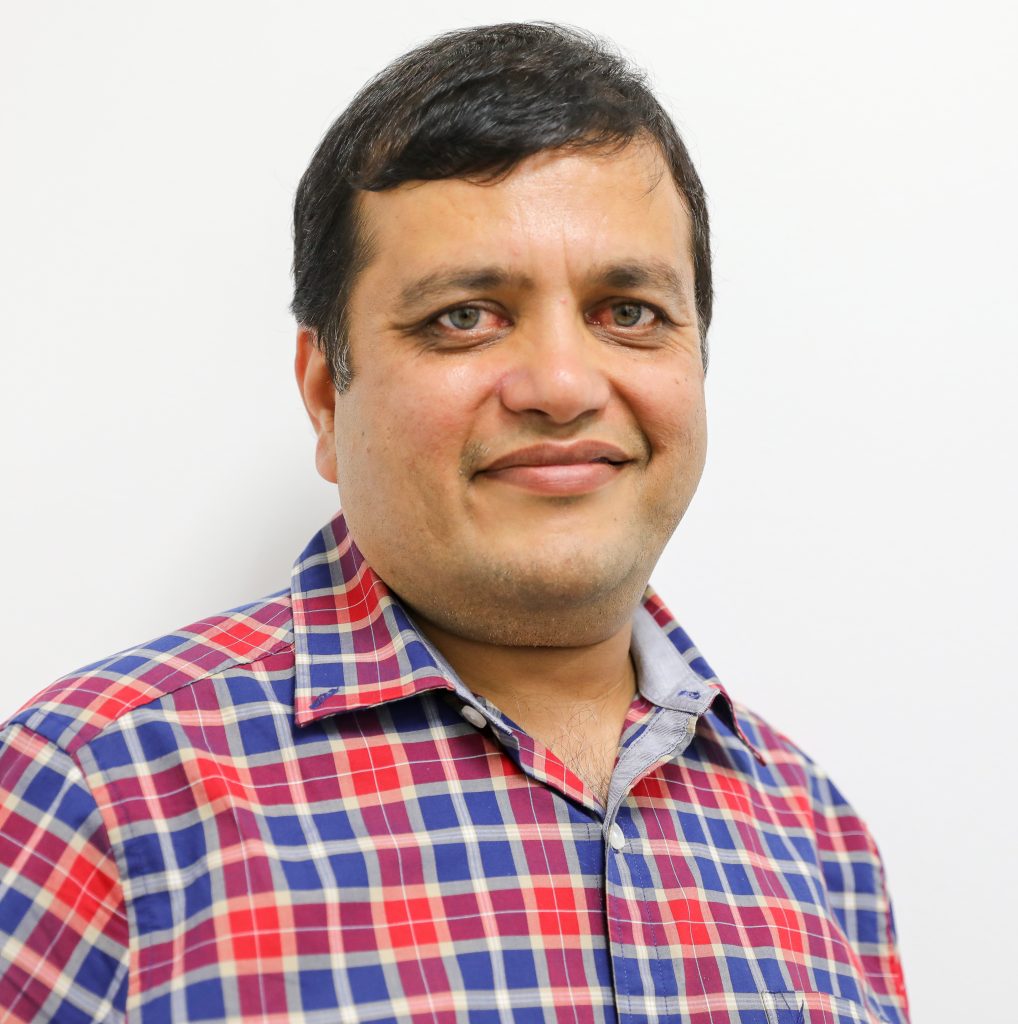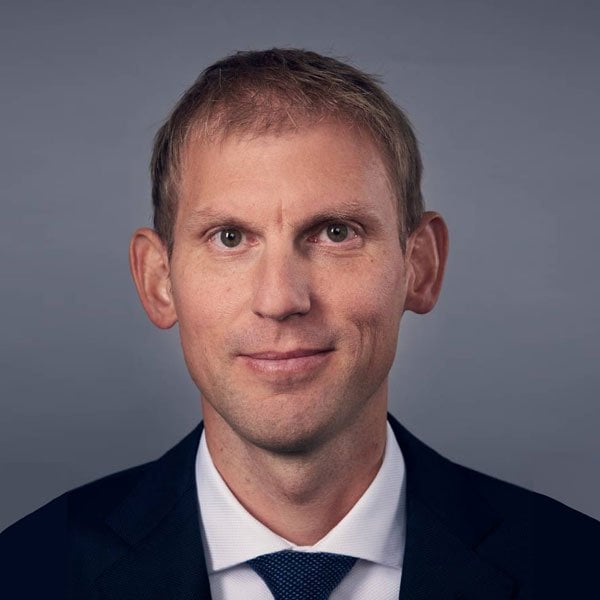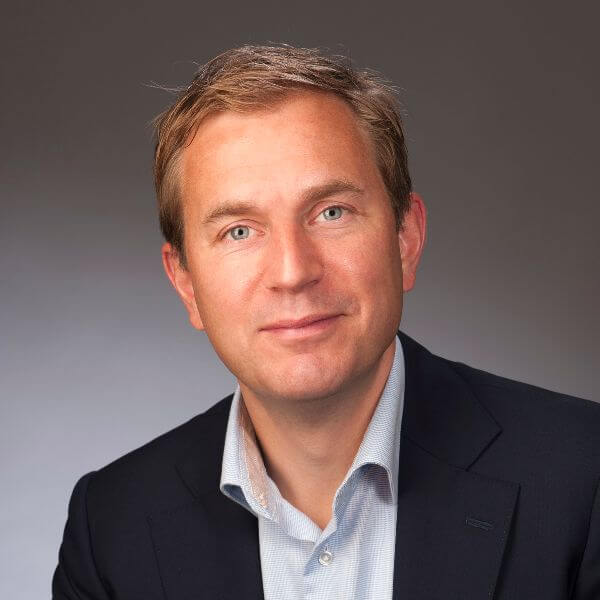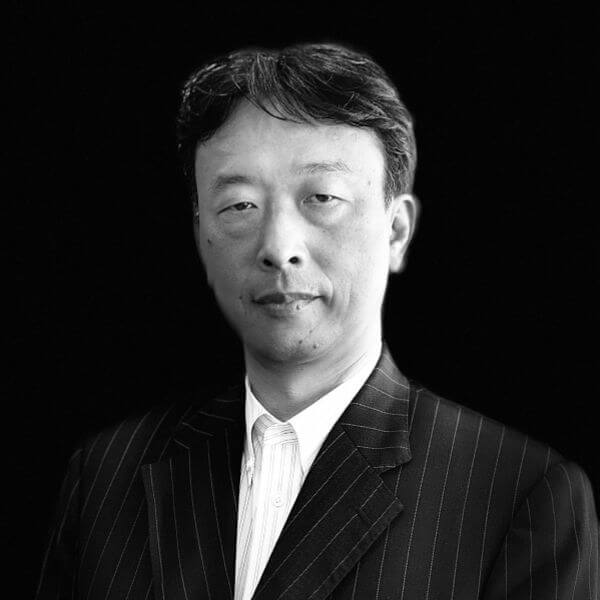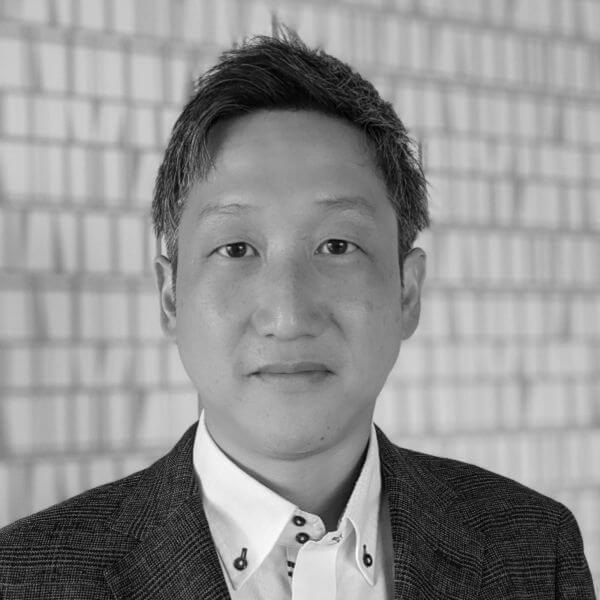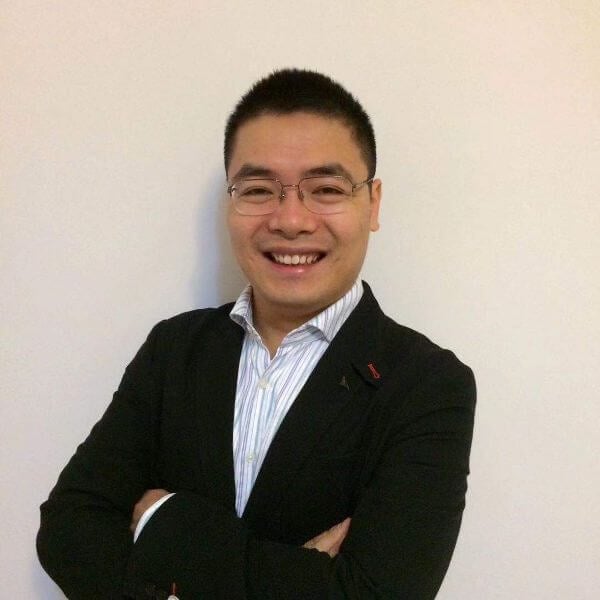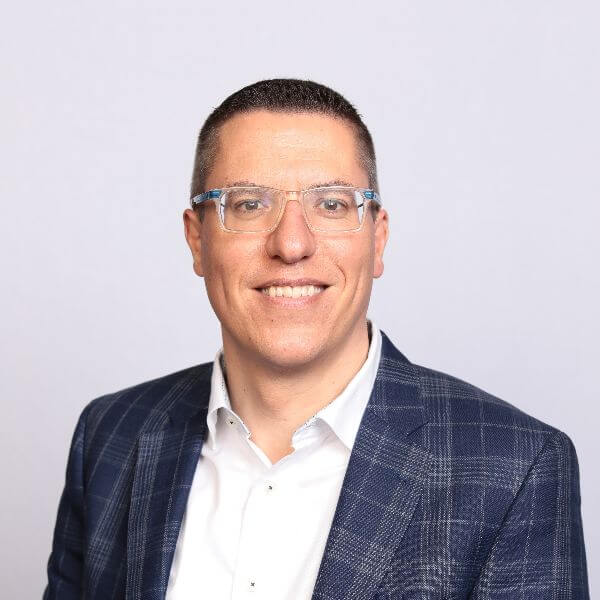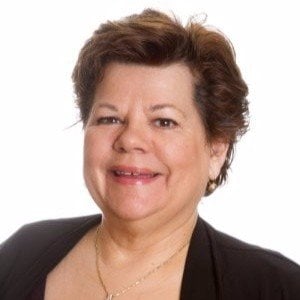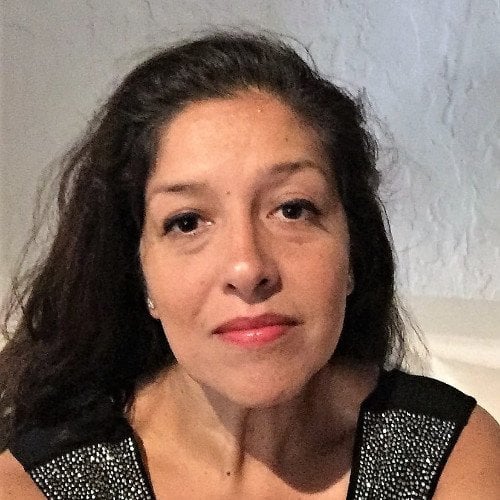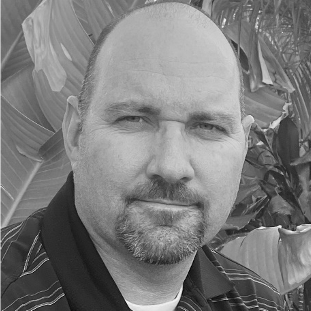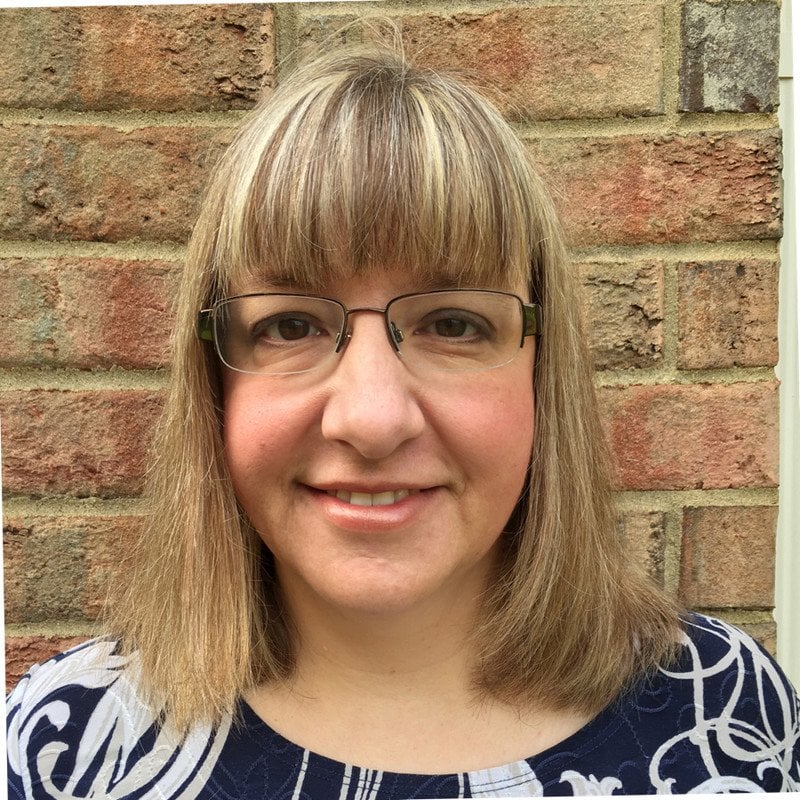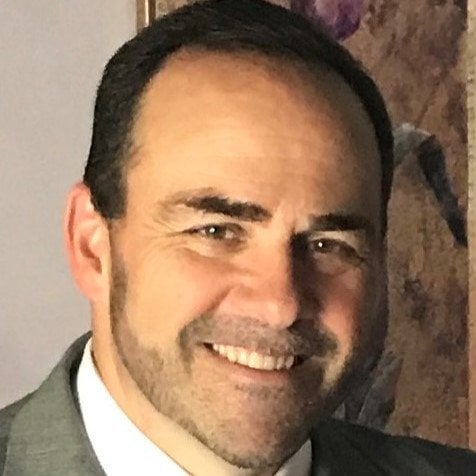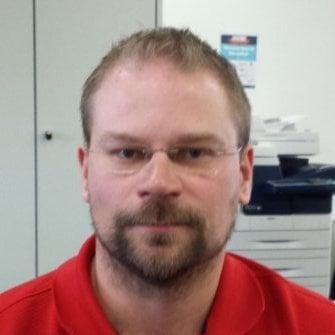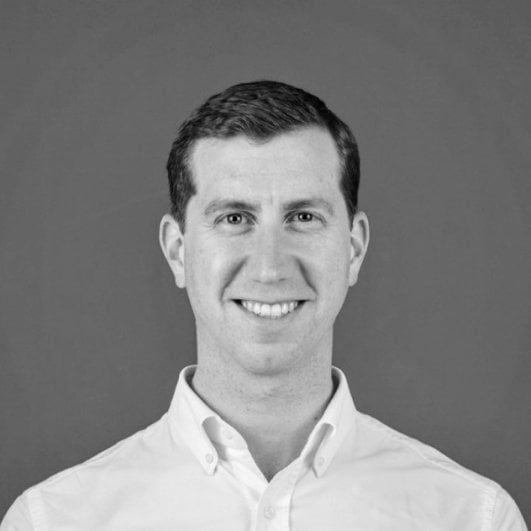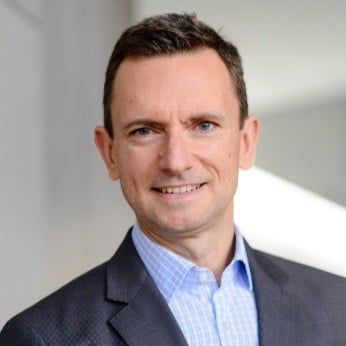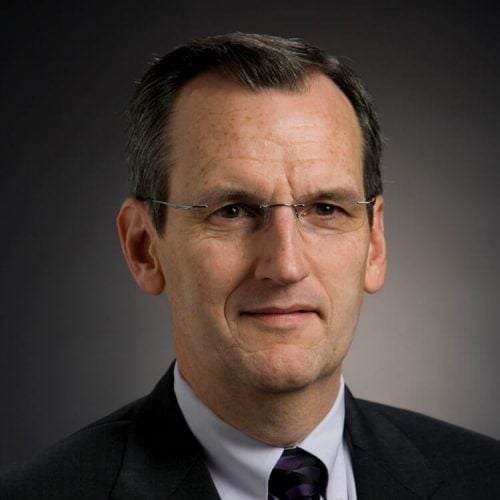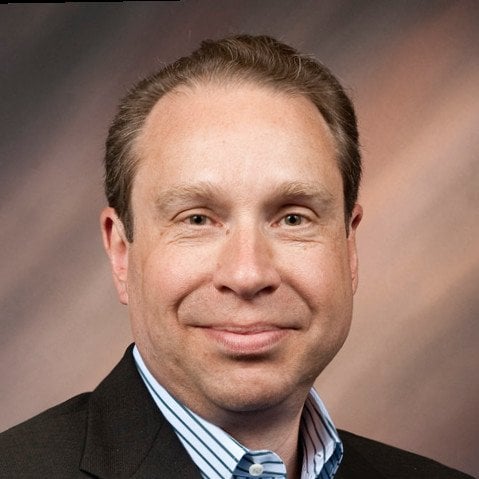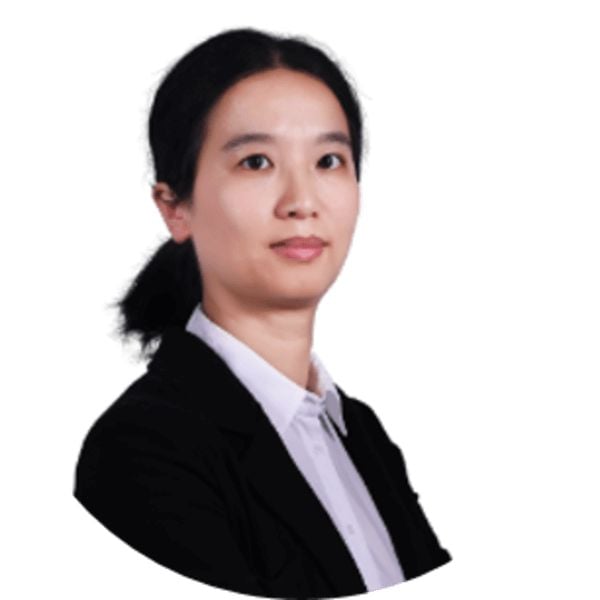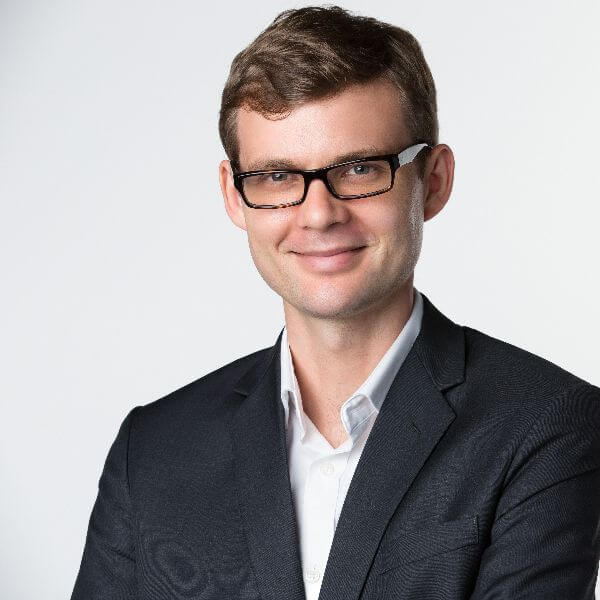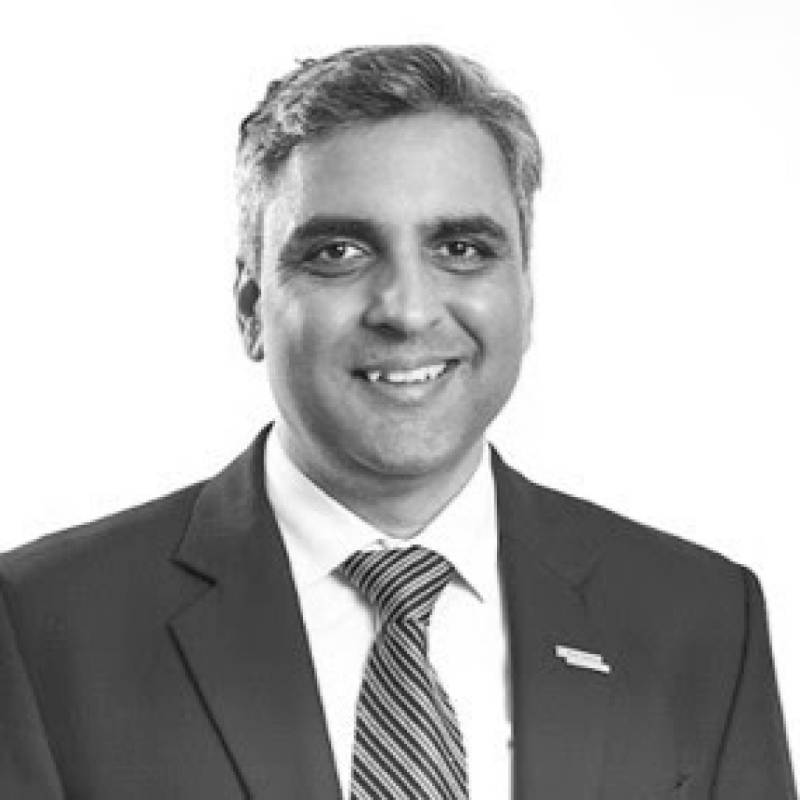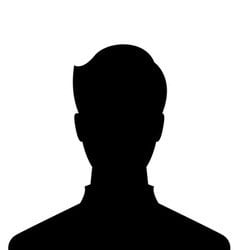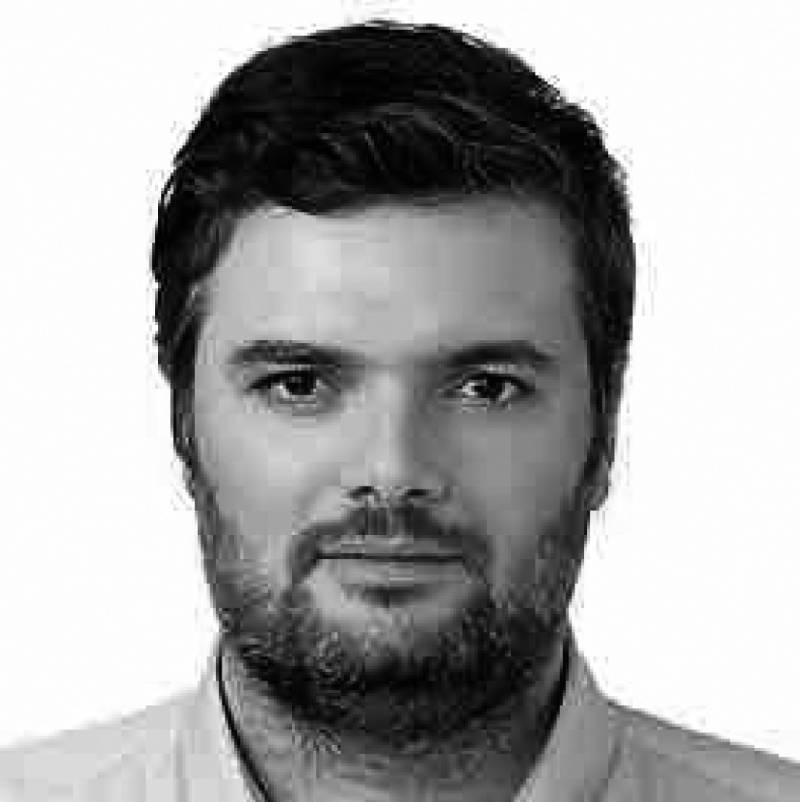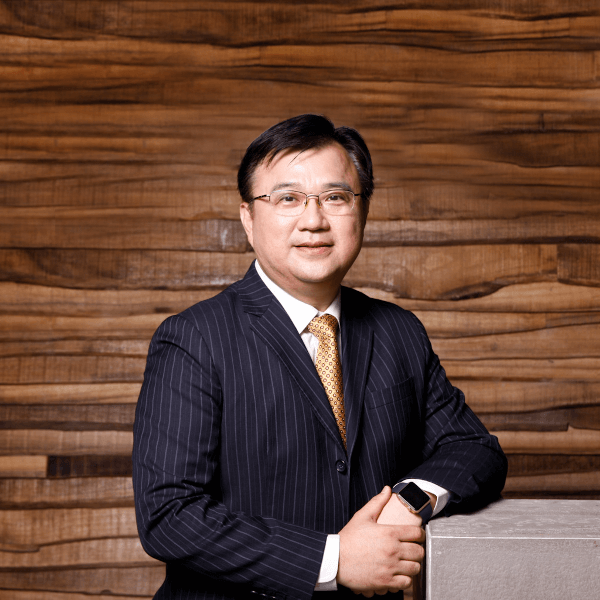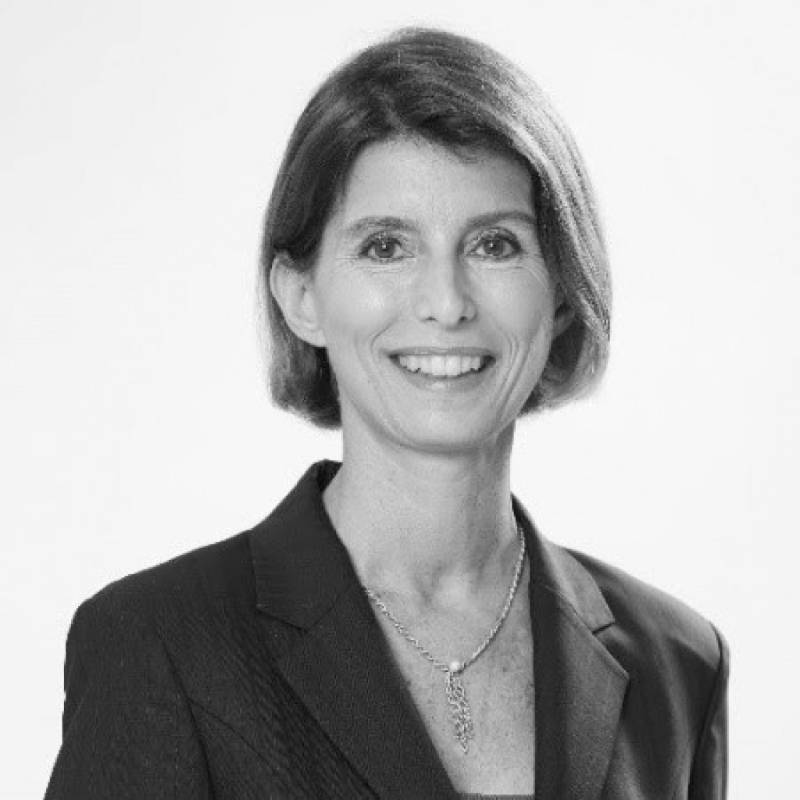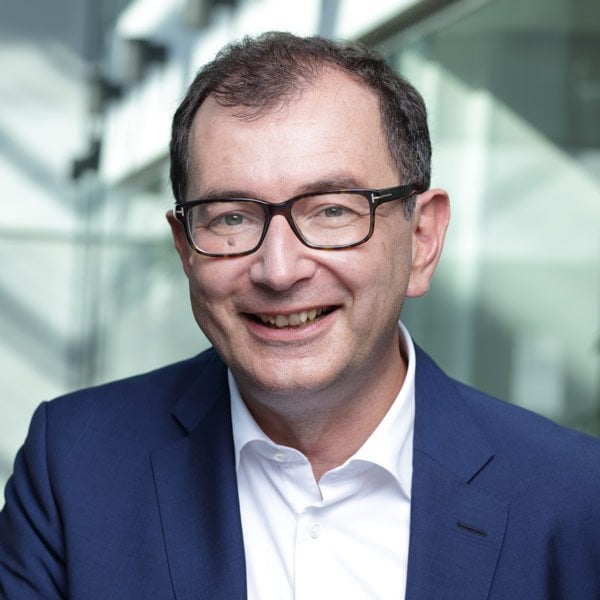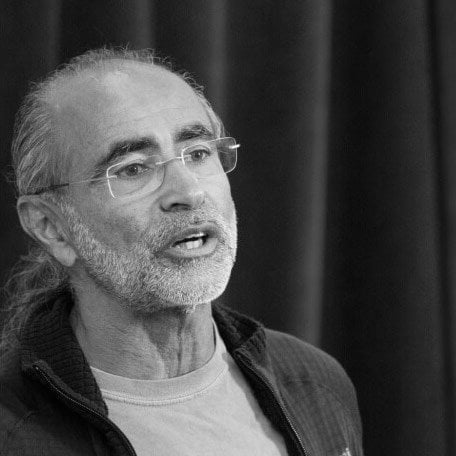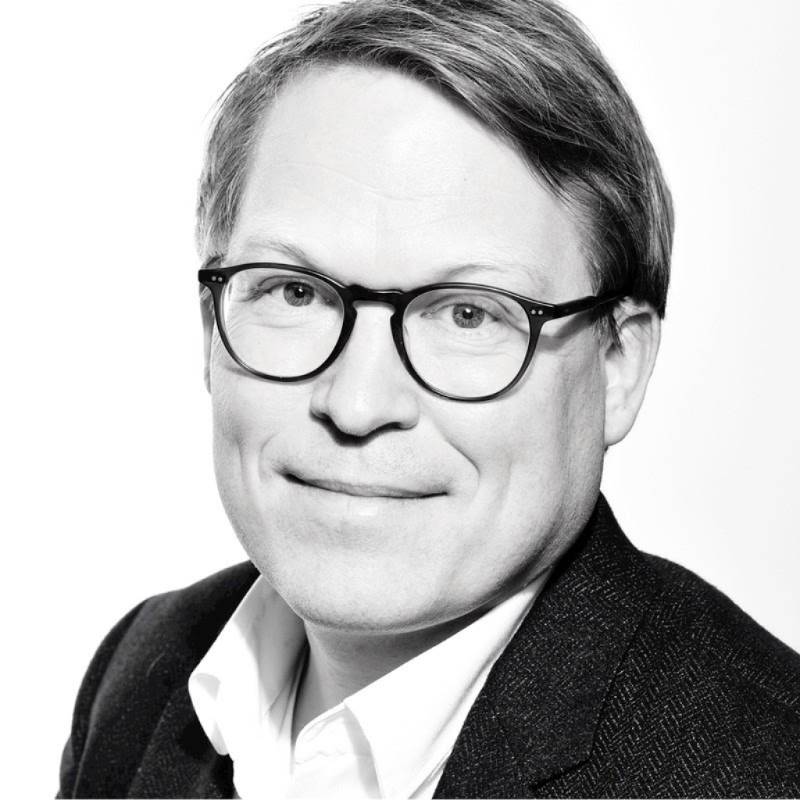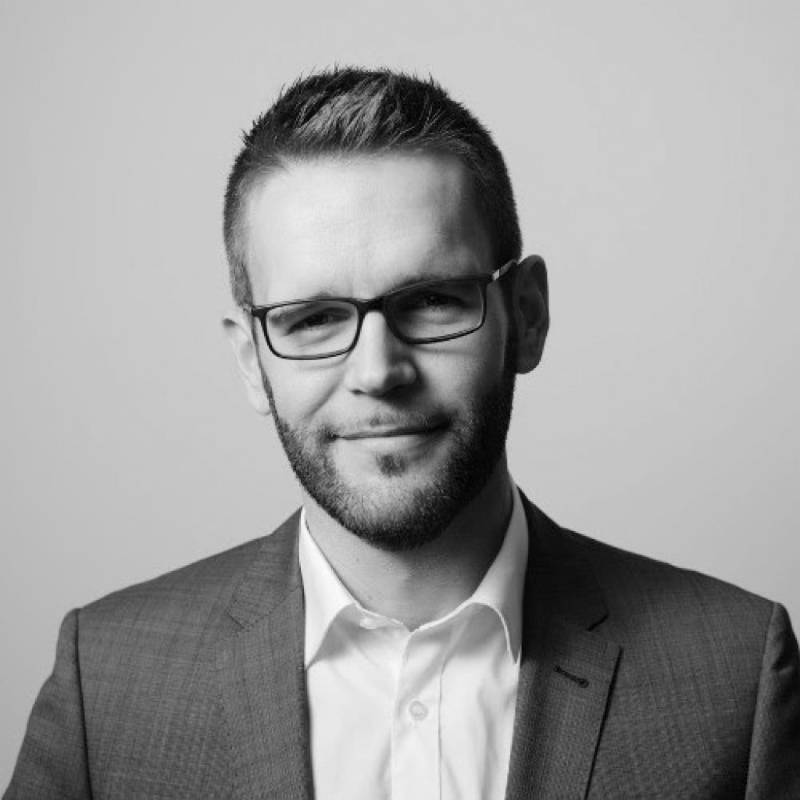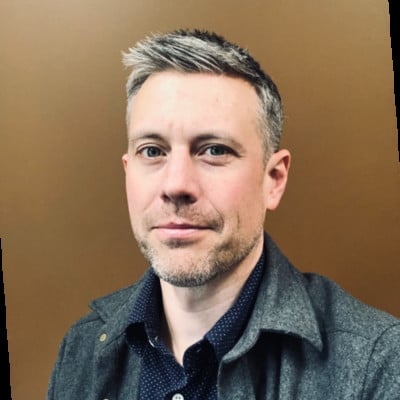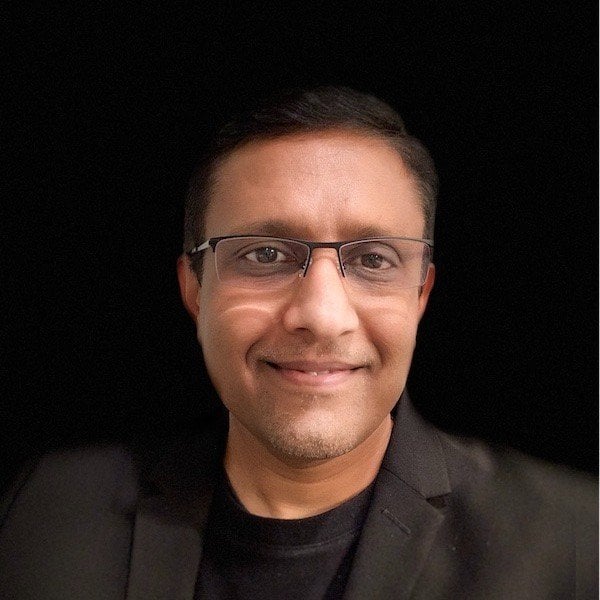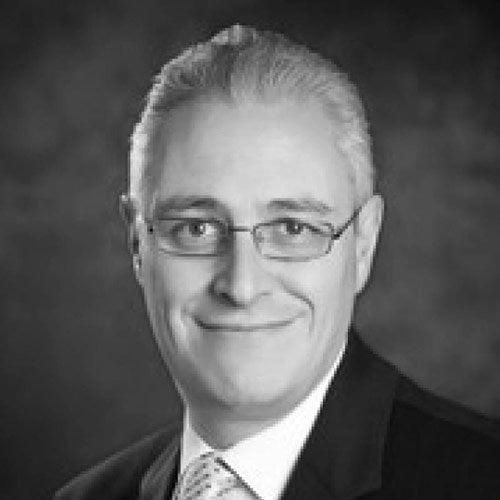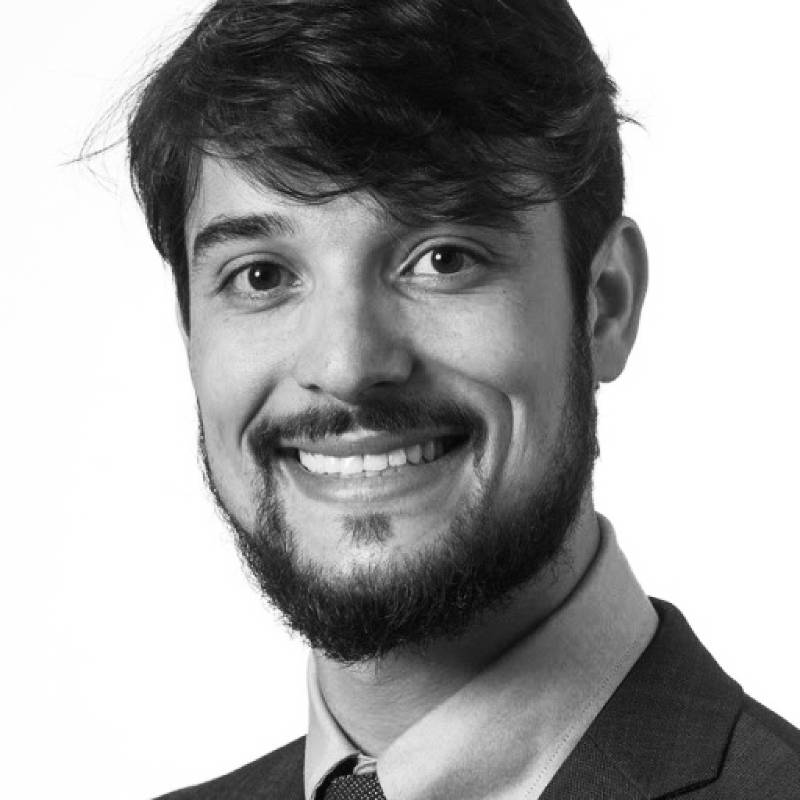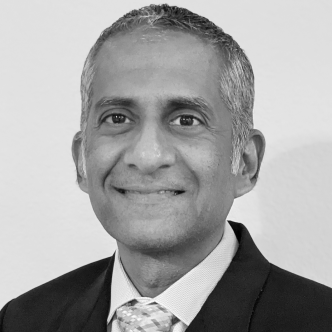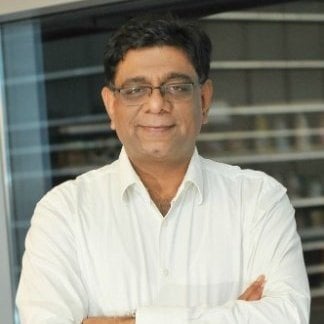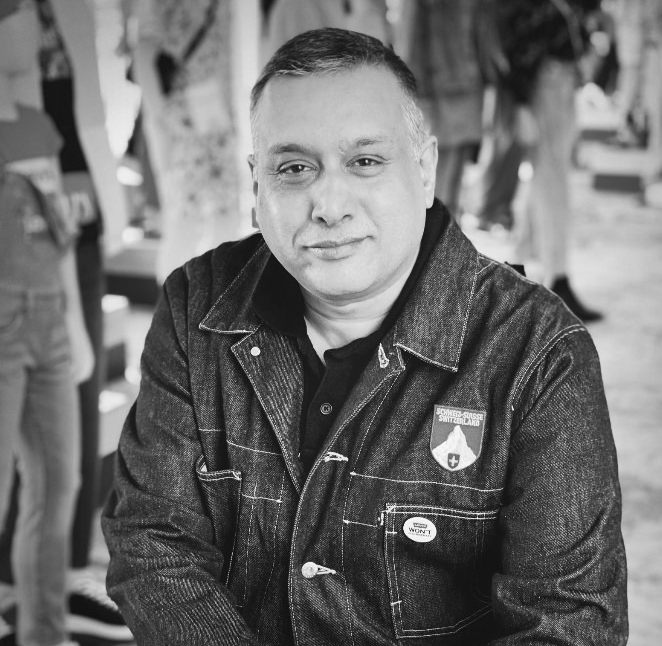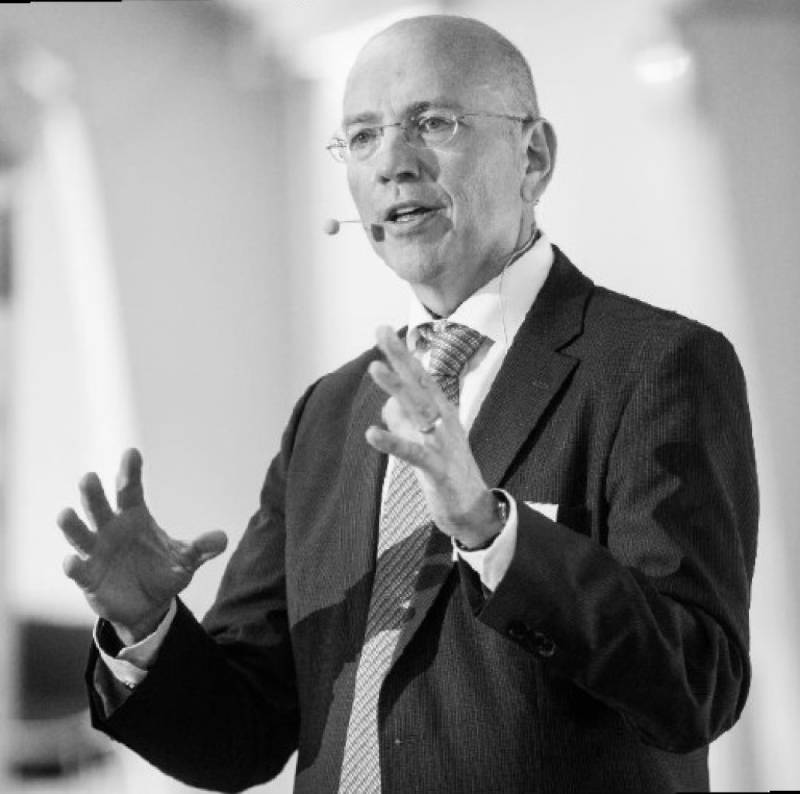 Day 1 – Monday – April 19
April 19, 2021 15:00 GMT+2
Why every business needs a Digital Brain
Digital transformation is no longer a buzzword for companies. From consumer apps, product sensors, to real-time track & trace and Industry 4.0, there are now incredible amounts of data available to companies. The digital-native companies have shown the power of data in transforming business models, yet many companies are data-rich but insight-poor. In this session, we will discuss how to build digital capabilities and why such a Digital Brain will become the Most Valuable Platform (MVP) for enterprises.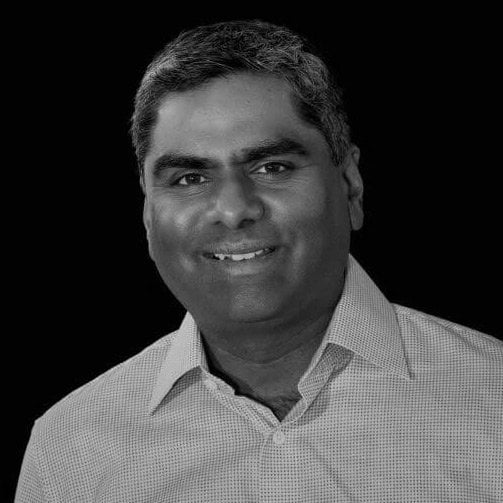 Chakri Gottemukkala
Co-founder & CEO
o9 Solutions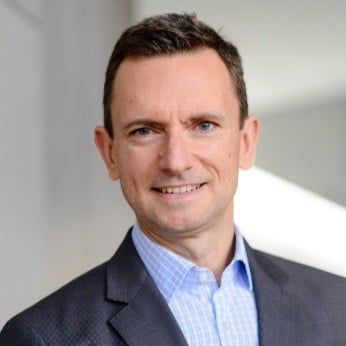 Patrick Lemoine
VP Industries
o9 Solutions
April 19, 2021 15:30 GMT+2
Integrated Digital Planning – the Future of Decision Making
The forces of digitization and disruption are reshaping supply chain planning. This requires a major rethink about what planning is, how it's accomplished and what its future looks like. Leading companies are re-imagining their planning technology roadmaps, incorporating new and emerging concepts, in a way that will allow them to shift their paradigm from efficiency to resiliency.
Tim Payne
Research Vice President
Gartner
April 19, 2021 16:00 GMT+2
Driving a large transformation with leadership and purpose – Lessons from the turnaround at Best Buy
When he became the new CEO of Best Buy, the leading consumer electronics retailer, Hubert Joly faced formidable challenges, as the retail world was shifting from stores to online. Yet, within a few years, he was able to turn the company around. In this keynote, Hubert will discuss what was key to this amazing success. He will outline the importance of leading with purpose and humanity. Leaning on the lessons he has captured in his new book, Hubert will unveil his personal philosophy to achieving extraordinary outcomes for all stakeholders by putting purpose and people first.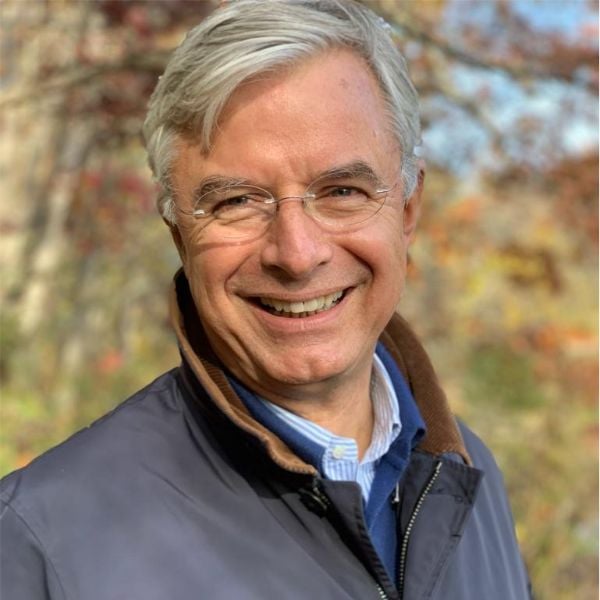 Hubert Joly
Former CEO. Senior Lecturer Harvard Business School
Best Buy
April 19, 2021 16:30 GMT+2
Globally-operating European Companies on planning and decision-making in a new world
As European companies continue to face an ever-fluctuating climate, we speak to leaders and decision-makers from global enterprises on taking confident steps towards the future of IBP. Hear insights from experts from some of the largest enterprises discussing their digital transformation journeys and what this means for them.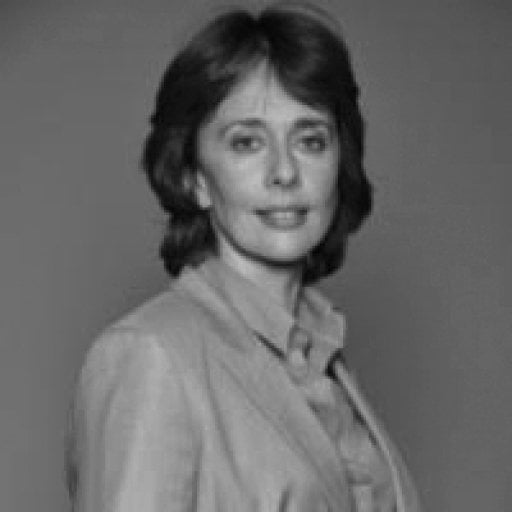 Angelika Kipor
SVP Strategy and Transformation, Global IBP Lead
PepsiCo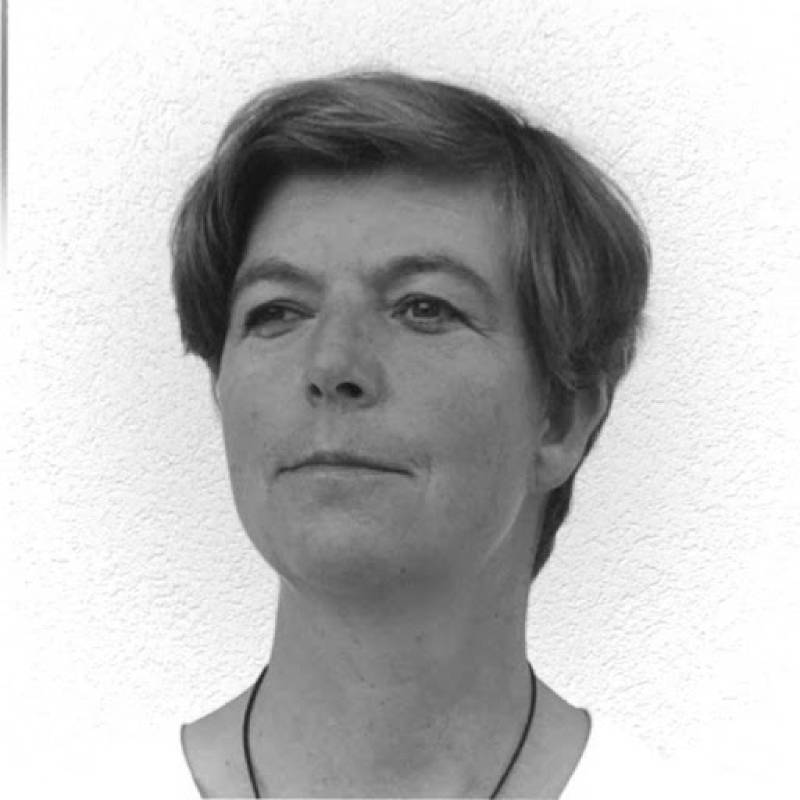 Ivanka Janssen
Chief Supply Chain officer
Philips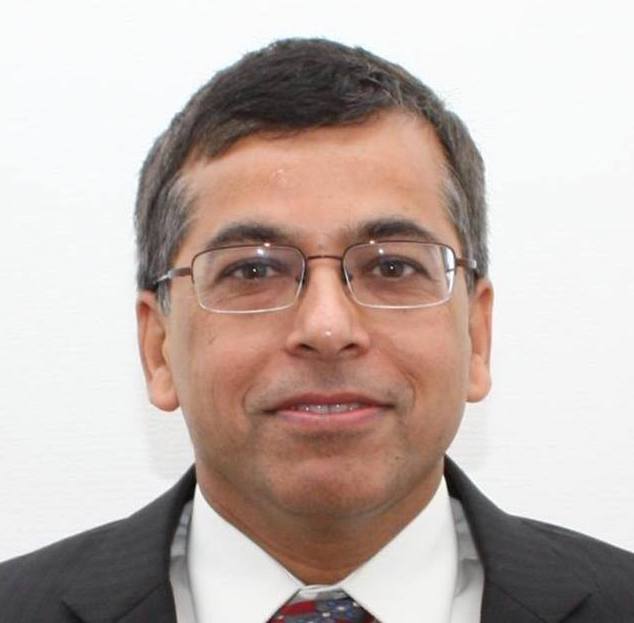 Vineet Khanna
Senior Vice President, Global Head of Supply Chain
Nestlé
April 19, 2021 17:15 GMT+2
Networking: Meet your peers
Enjoy peer-to-peer connections and have your voice heard on top-of-mind issues. As well as explore curated content and exclusive access to 'o9 Talks''—a catalog of insightful videos where o9 clients explain their digital transformation experiences.
April 19, 2021 17:15 GMT+2
Which one is the next must-attend event after aim10x Global? Join our "Rooms" at the networking time to enjoy Stephan de Barse, EVP at o9 Solutions and Maria Villablanca, CEO of Future Insights Network discuss intelligent supply planning and response for anyone wanting to take a deep dive into this topic.
April 19, 2021 17:45 GMT+2
The Digital Transformation Journey at Henkel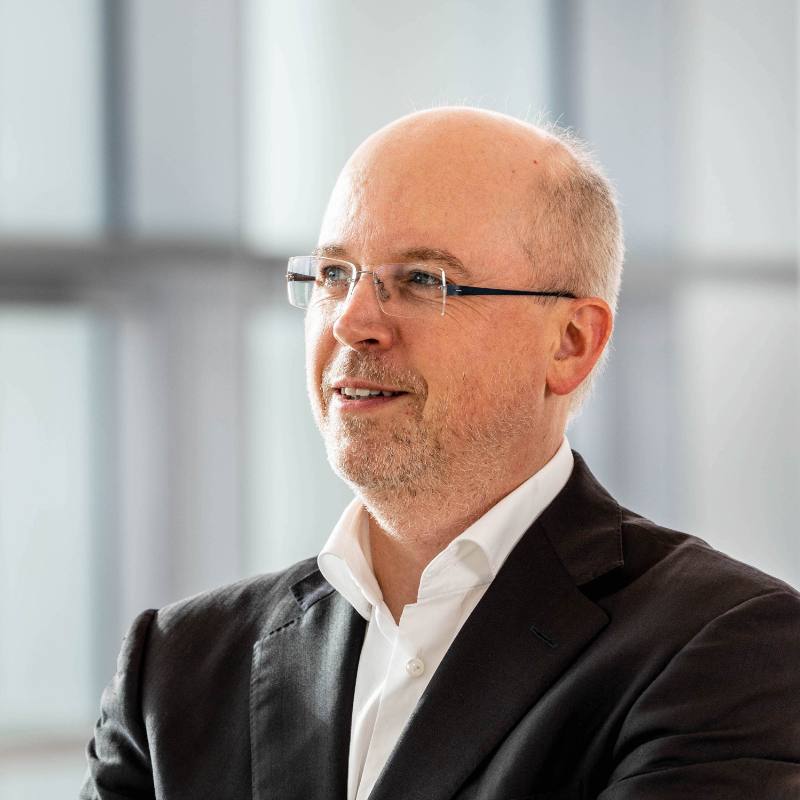 Dirk Holbach
CSCO Laundry & Home Care, Corporate SVP, Managing Director
Henkel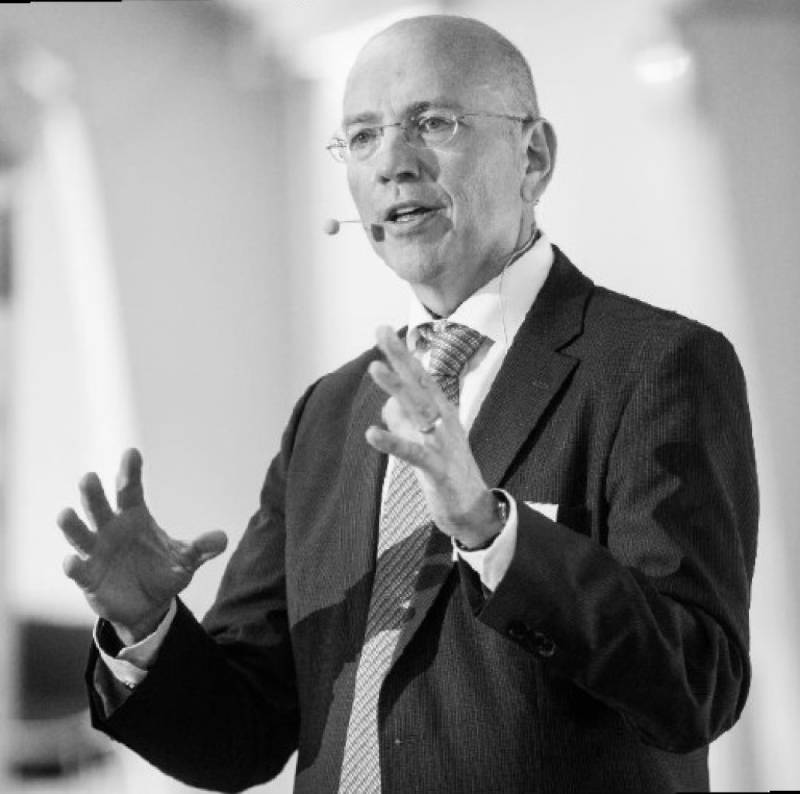 Wolfgang Weber
Head of Int'l Engineering and Digital Transformation
Henkel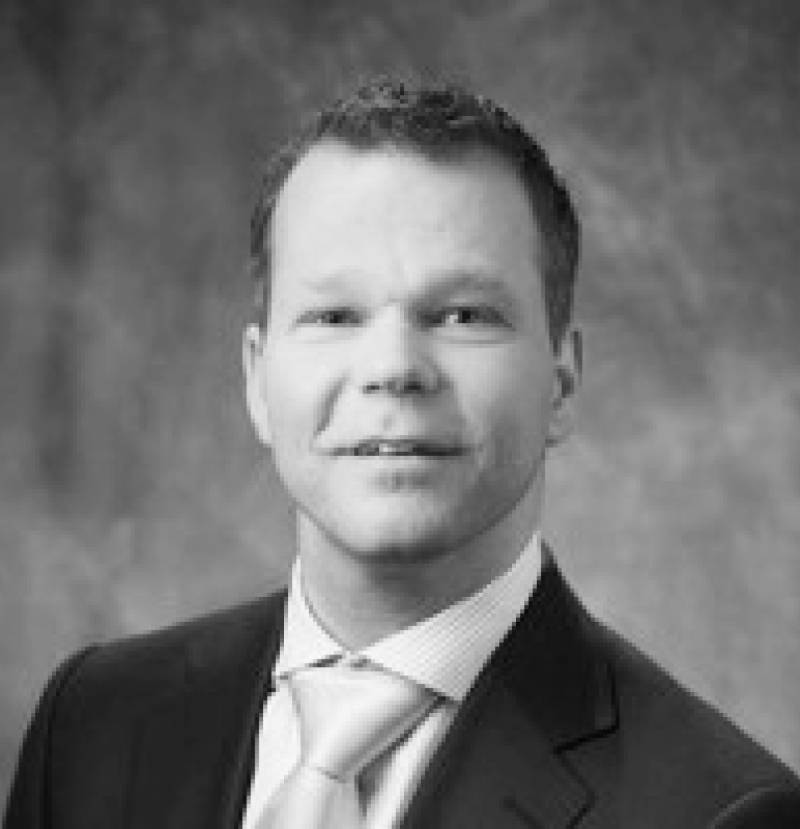 Ferry Bakker
Corporate Vice President, International Supply Operations LHC
Henkel
April 19, 2021 17:45 GMT+2
The Digital Transformation Journey at Schaeffler
Frank Stegherr
SVP Supply Chain Management & Logistics
Schaeffler
April 19, 2021 17:45 GMT+2
The Digital Transformation Journey at Bayer Crop Science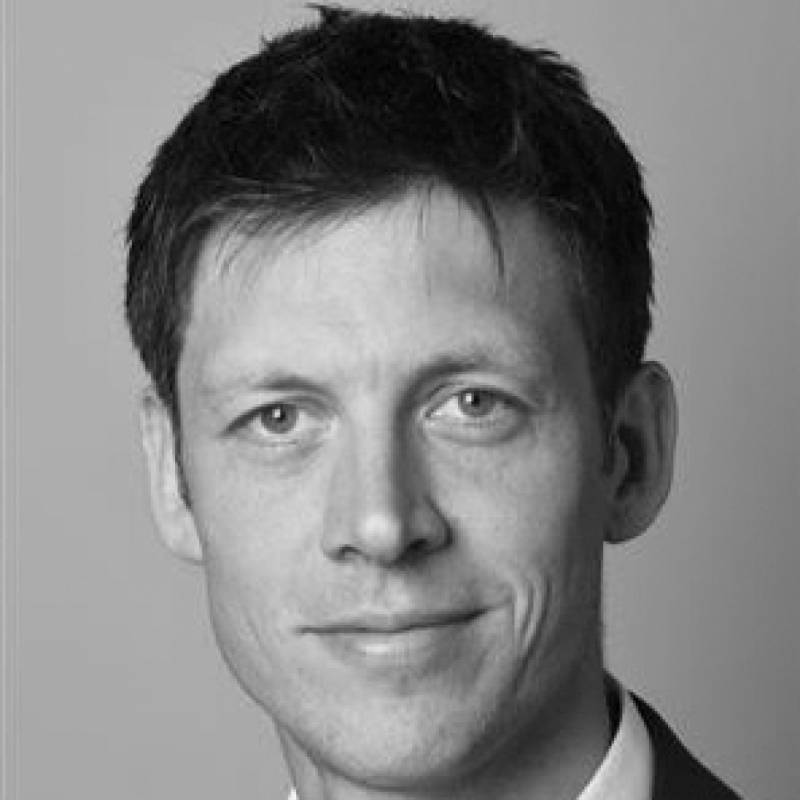 Dr. David Betge
Supply Chain Strategy and Excellence, VP
Bayer Crop Science
April 19, 2021 18:30 GMT+2
Globally operating US Companies: The Future of IBP and the value unlock of analytics
Value chains are a global lifeline. Rapid response times to changes in demand and supply are critical to the wellbeing and immediate needs of so many people and businesses worldwide. In this panel, we explore what IBP will look like in the near future and how AI and ML-based solutions, such as o9's platform, is helping global companies rise above contemporary challenges.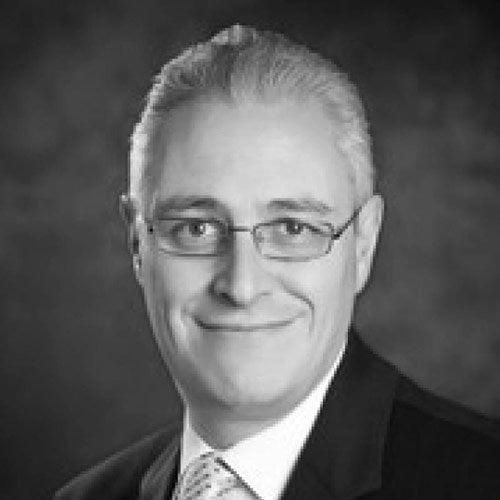 Vicente lledo
Lubes Value Chain Digital Transformation Manager
ExxonMobil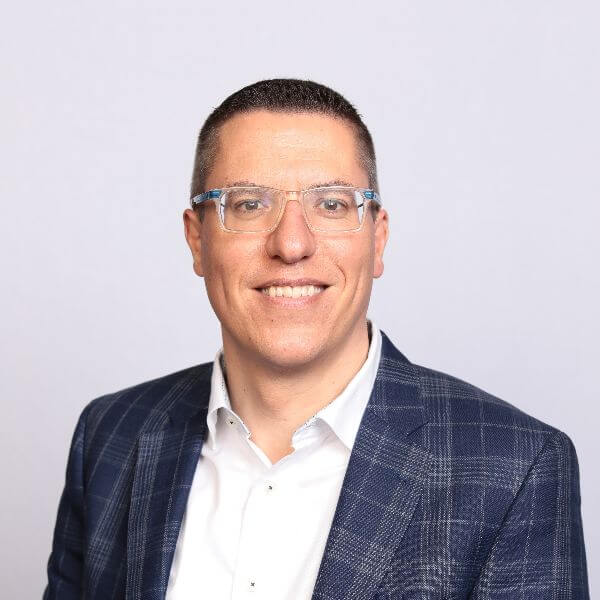 Lillo Puma
Vice President
Walmart Canada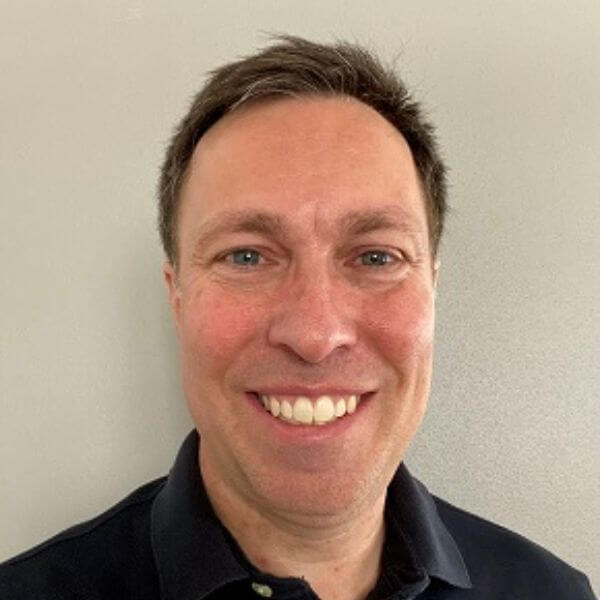 Devan Thompson
VP Inventory Planning
Lands' End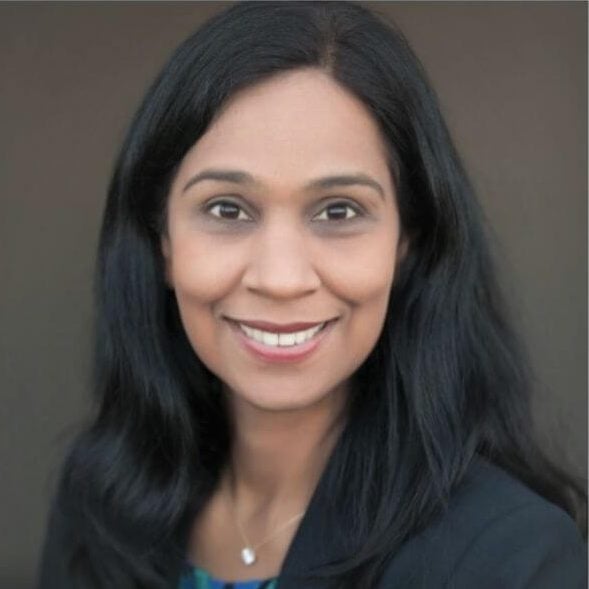 Jaya Krishnamoorthy
Director, Supply Chain Planning
Intuitive Surgical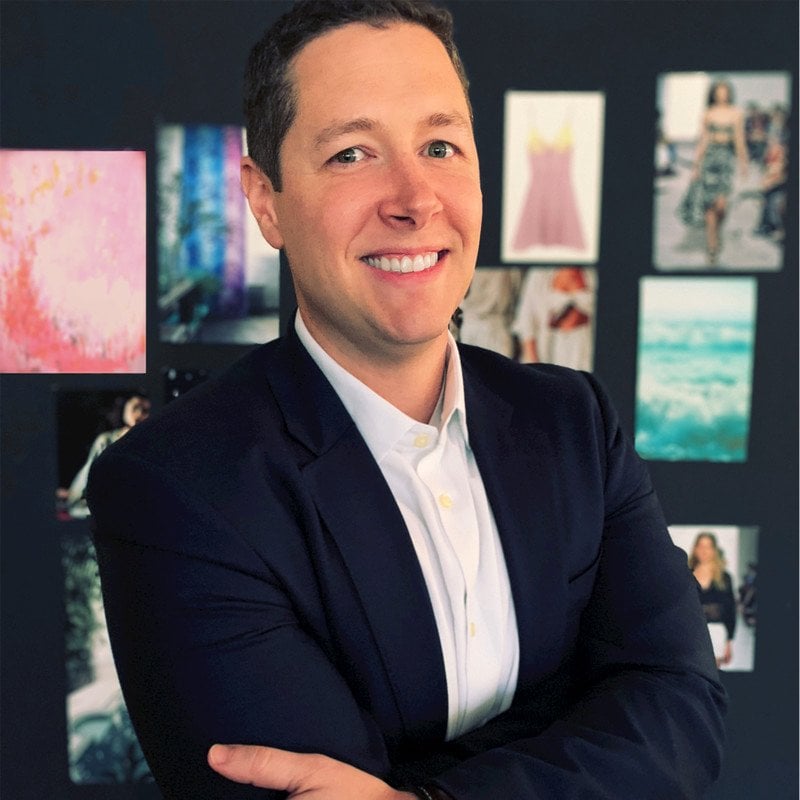 Austin Williams
VP, Transformation
Crocs
Vijay Guliam
Senior Leader
Google Infrastructure Group
April 19, 2021 19:15 GMT+2
Project Zebra: Re-defining SCM process framework for outside-in data
Today's supply chain processes are inside-out and functional. While demand and supply volatility is increasing, organizations and processes respond but struggle to sense.
The dilemma? The number and capabilities of sensors and analytics are growing, but there is no way to adapt existing processes to sense and quickly respond. As a result, only 1/3 of business leaders are satisfied with the status quo. This session explains a journey we are taking to redesign supply chain processes with business leaders.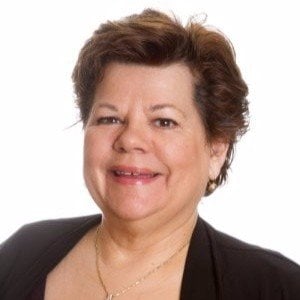 Lora Cecere
Founder
Supply Chain Insights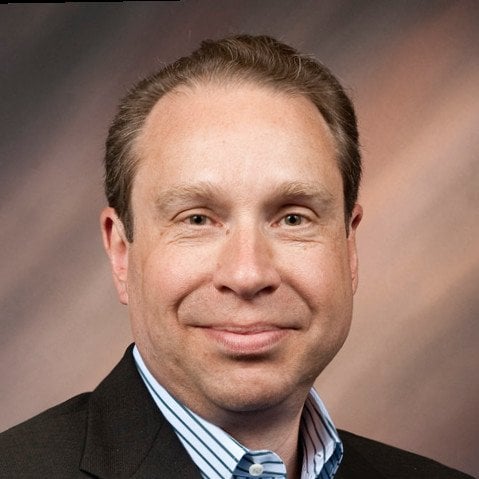 Philippe Lambotte
SVP of Supply Chain
J&J , Kraft, Mattel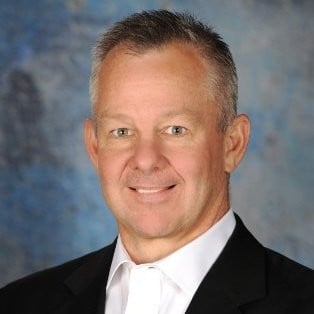 Bob J. Masching
EVP Global Supply Chain
Trident Seafoods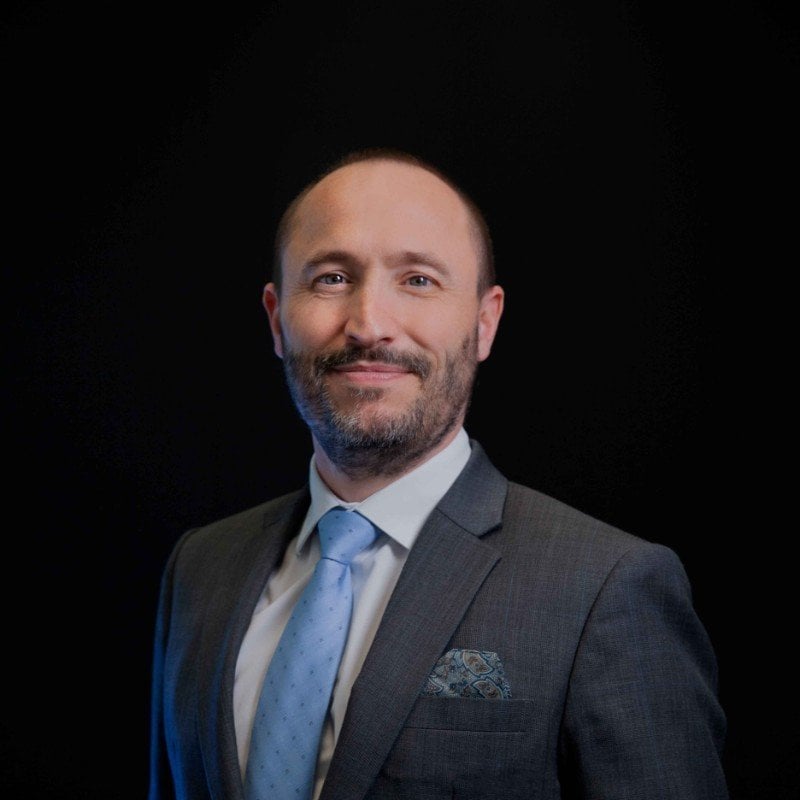 Tanguy Caillet
VP Industry Solutions
o9 Solutions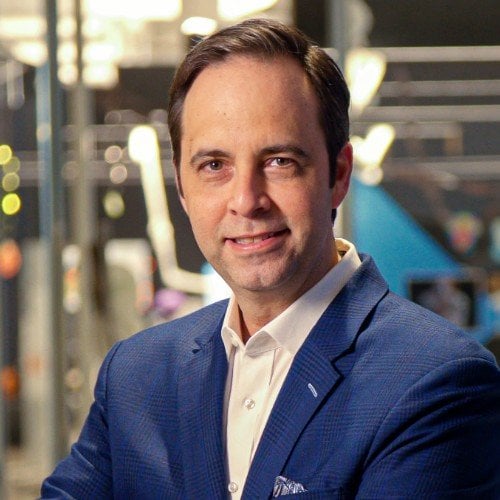 Fred Baumann
Vice President, Industry Strategy
o9 Solutions
Day 2 – Tuesday – April 20
April 20, 2021 15:30 GMT+2
Remodel your supply chain: from Rigid to Resilient
In this presentation, Forrester will present its view of supply chain developments and direction. You will learn about the way in which supply networks benefit from collective anticipation of demand fluctuations and supply constraints. You will learn how visionary enterprises move beyond managing to modelling flows of material and data. You will learn how they boost resilience by deploying applications that exploit new technologies to anticipate and protect potential supply chain bottlenecks.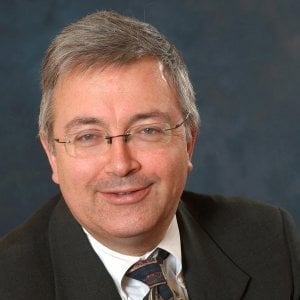 George Lawrie
Vice President and Principal Analyst
Forrester Research
Industry Roundtables — 1 hour
April 20, 2021 16:10 GMT+2
Countering Change in CPG: Transforming Planning and Decision-Making
Consumer packaged goods face unprecedented changes in consumer behavior, which is affecting the end-to-end value chain. We are bringing together digital transformation thought leaders to hear more about the new challenges CPG companies are experiencing and how o9's Digital Brain is helping global CPG businesses address these changes, mitigate risks and signpost new opportunities.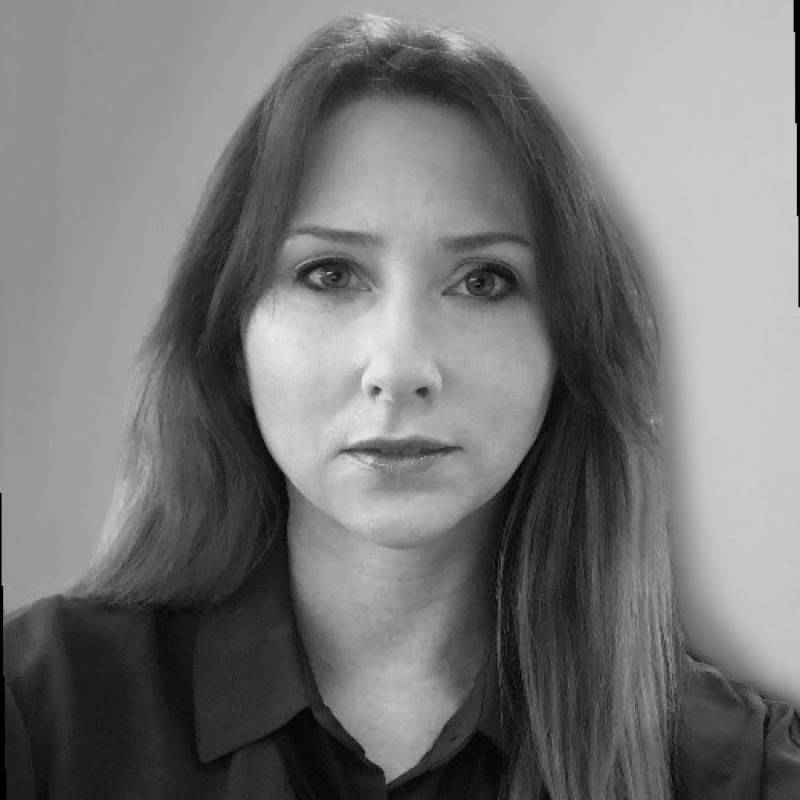 Agnieszka Dyduch
Global Planning Director at Avon
Avon
Gerhard Seidl
Group Planning Director
Coca-Cola HBC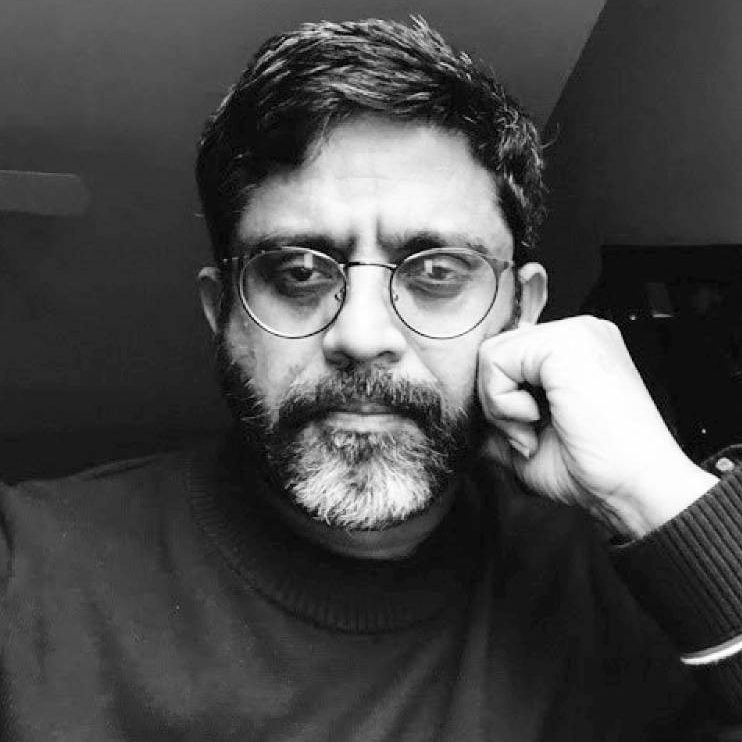 Jay Koganti
Vice President SC COE
Esteé Lauder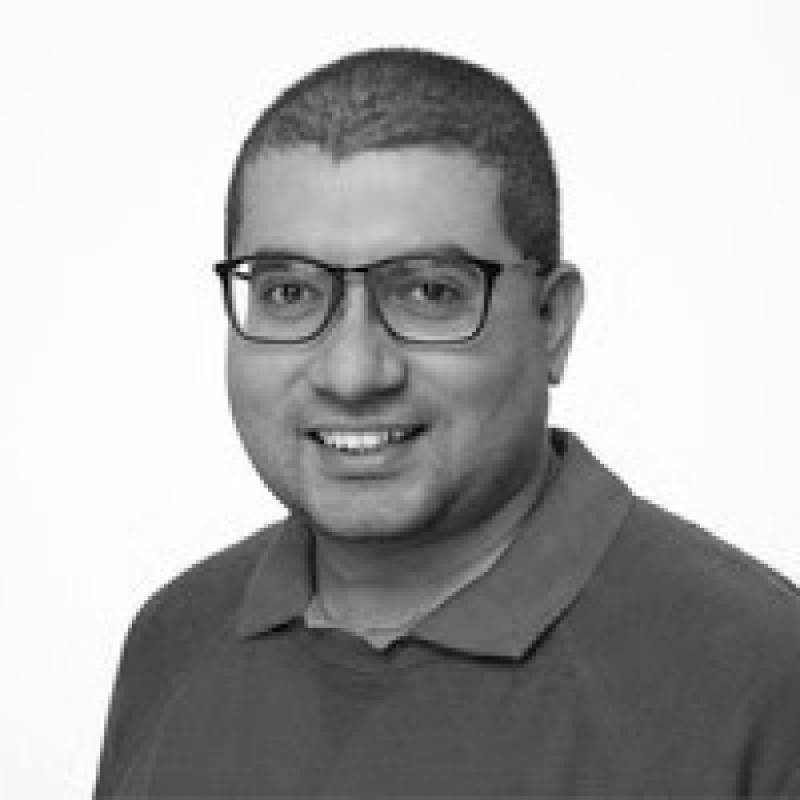 Fazlur Rahman
Global IBP and Demand Planning
Kraft Heinz
Industry Roundtables — 1 hour
April 20, 2021 16:10 GMT+2
Meeting New Challenges with New Technology: Transforming Global Retailers
The rapid shifts in consumer shopping behaviors caused by today's uncertain climate have greatly impacted the global retail industry – more than an estimated $1 trillion of retail sales are lost annually from overstocks and understocks. We will hear more about the state of play for retailers from experts in planning and decision-making in this thought-provoking panel event. These leaders will also share their insights on how best to leverage o9's platform for end-to-end planning to unlock value and accelerate their digital transformation journeys.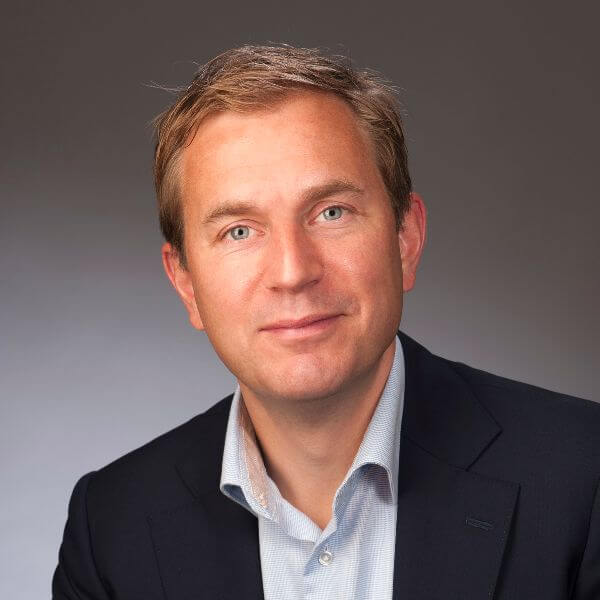 Joeri Kuik
VP of Global Supply Chain Management
MediaMarktSaturn Retail Group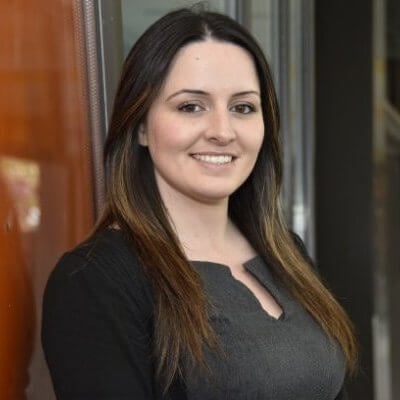 Ashley Ward
Sr. Manager, Supply Chain Planning
Walmart Canada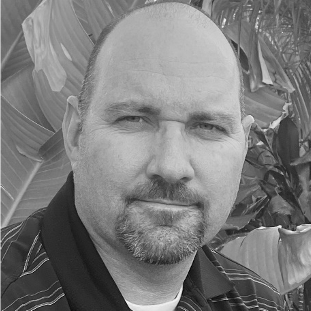 Matthew Tull
Vice President, Merchandising & Inventory Management Support
Guitar Center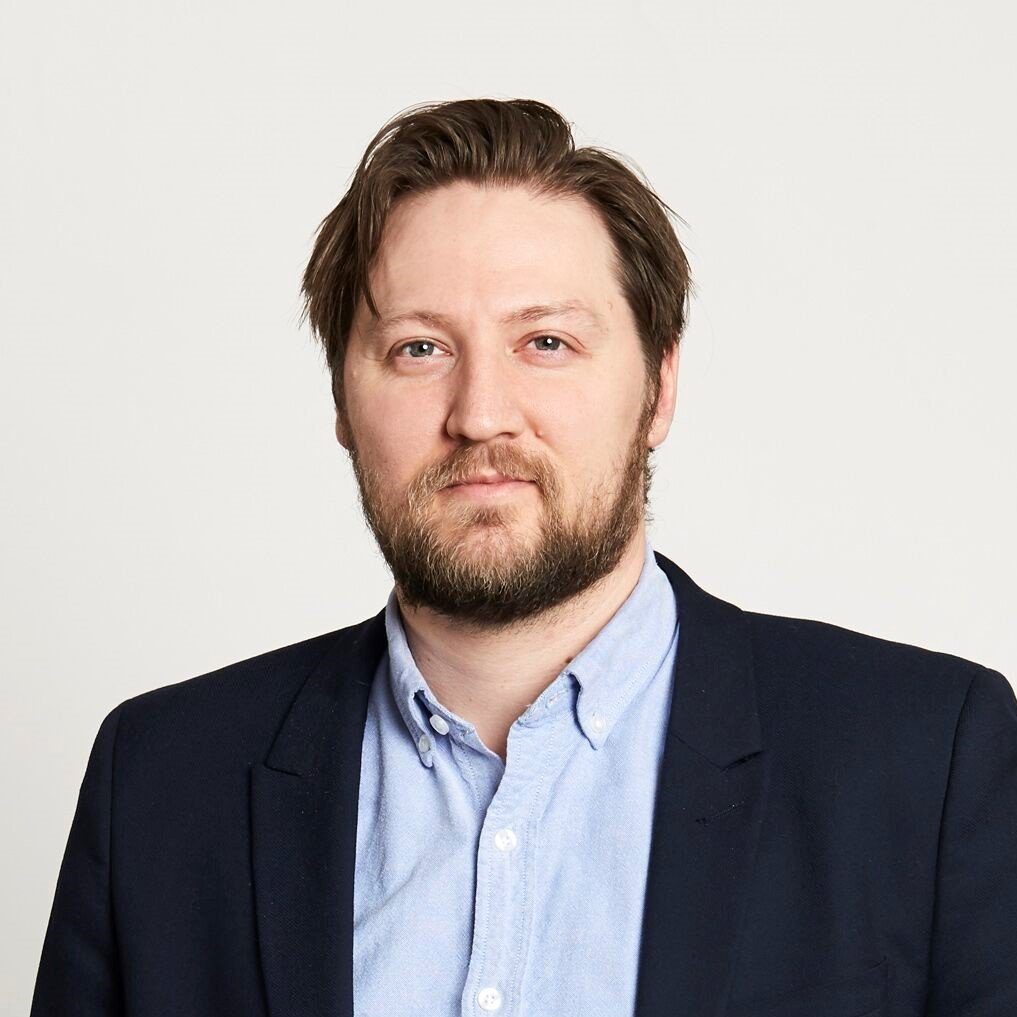 Brady Coady
Associate VP Merchandise Planning & Allocation
FGL Sports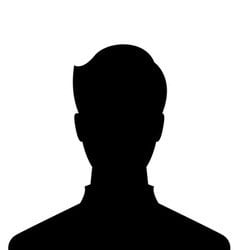 Rex Culbertson
Senior Inventory Manager
Guitar Center
Industry Roundtables — 1 hour
April 20, 2021 16:10 GMT+2
Accelerating Digital Transformation in Leading Fashion and Apparel Companies
Fast-moving apparel and fashion companies face a complex global outlook: fashion executives expect a demand decrease of 15% versus 2019, as well as rapid shifts in consumer behavior. As a result, many apparel and fashion brands are rethinking their omnichannel strategy and adapting supply chains to be more dynamic. In this panel, we hear from thought leaders in this space, who have used digital transformation to turn these challenges into opportunities through o9's Digital Brain. We hear their first-hand experiences on how the right technology can enhance the collaboration between different channels and serve customers better. All while dramatically reducing complexity and improving efficiency through the value chain.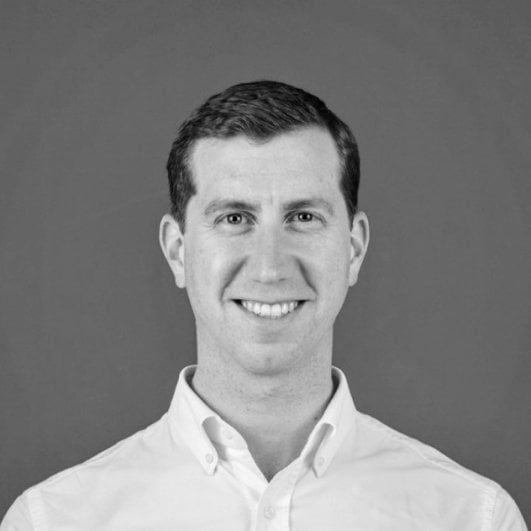 Nathan Isaacson
GM Digital + Lifestyle
New Balance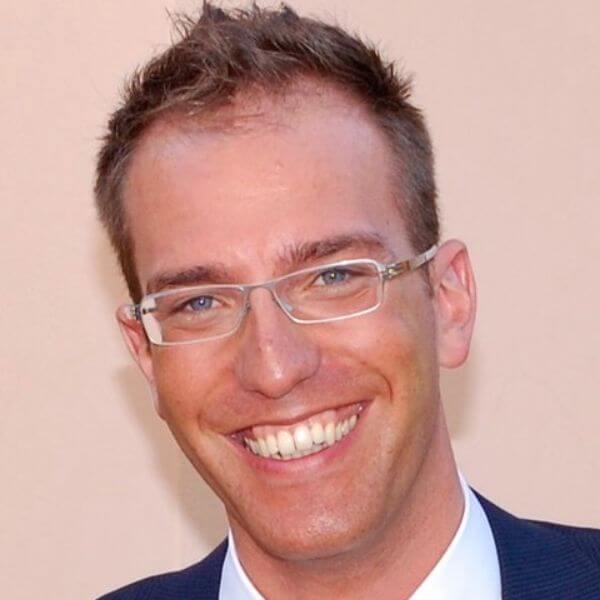 Andrea Riva
Transformation & PMO, Senior Director
Versace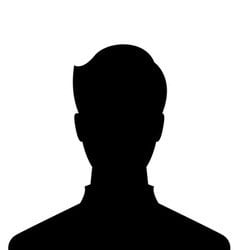 Christine Chidoub
Vice President
Ralph Lauren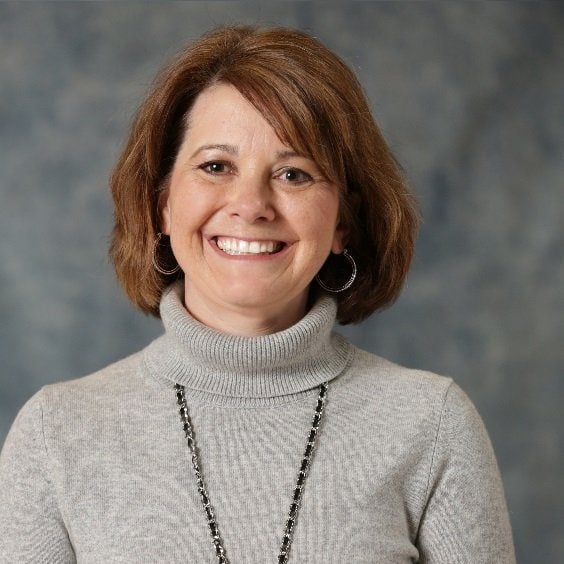 Jennifer Palzkill
Senior Director
Land's End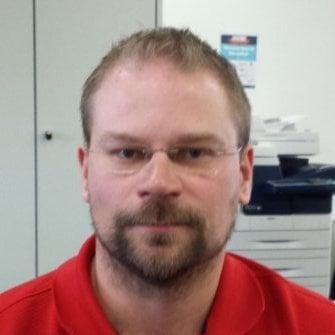 Mikko Sivonen
Senior Director, Global Trade and Logistics
Deckers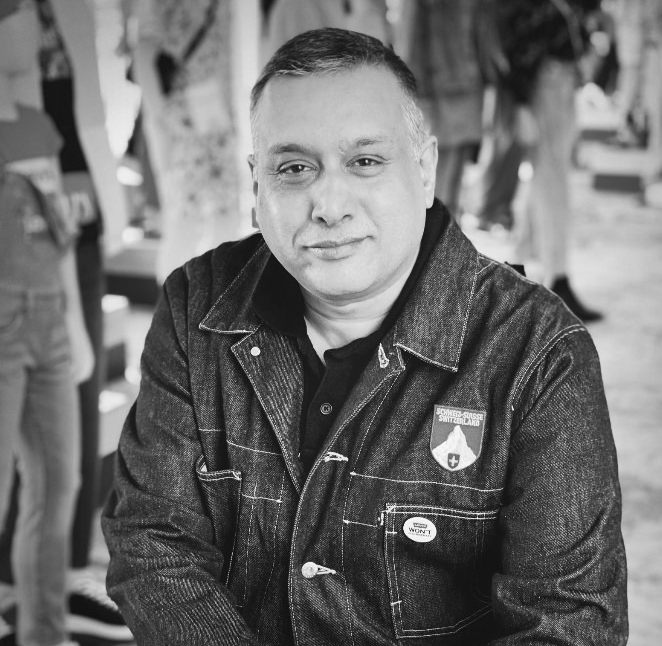 Vishal Mankotia
Vice President, Global Supply Management
Levi Strauss & Co
Industry Roundtables — 1 hour
April 20, 2021 16:10 GMT+2
Best-in-Class Planning in the Discrete Manufacturing Industry
With increasingly complex global supply chains involving growing numbers of suppliers and other partners, manufacturing companies are particularly susceptible to supply issues. Recent research from the McKinsey Global Institute (MGI) has found that as much as 45% percent of one year's EBITDA can be lost each decade due to disruption. We gather together industry experts to share their insights on how state-of-the-art planning and decision-making tools can be used to react faster – and even anticipate – issues. New digital planning platforms like o9's Digital Brain can be a critical enabler while offering a foundation from which a company's digital transformation journey can truly begin. Panelists will also share insights on how to drive change management and best deploy automation within companies.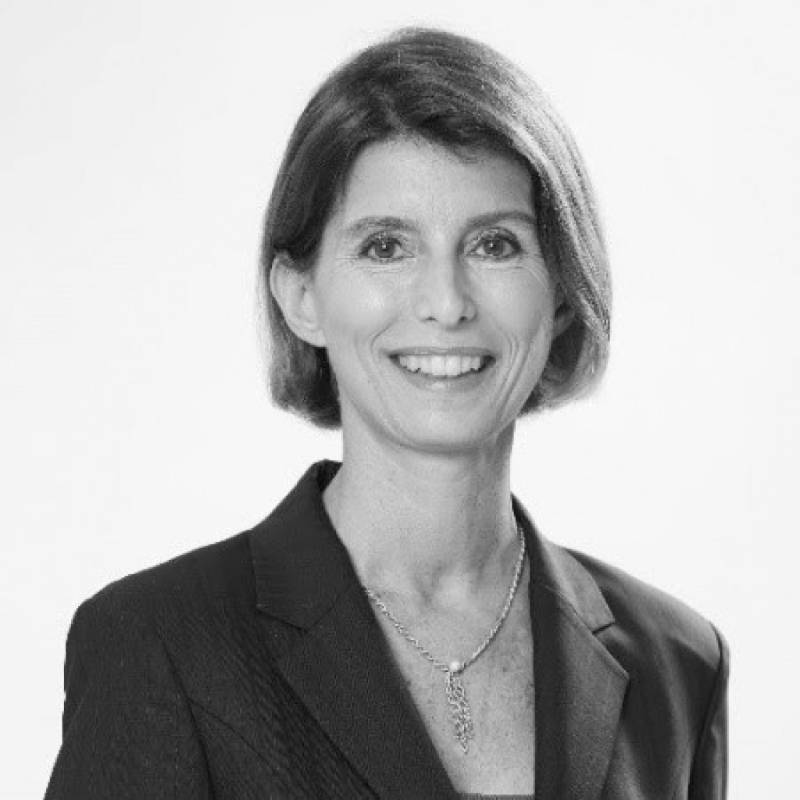 Roxane Desmicht
VP Global Supply Chain Management
ams AG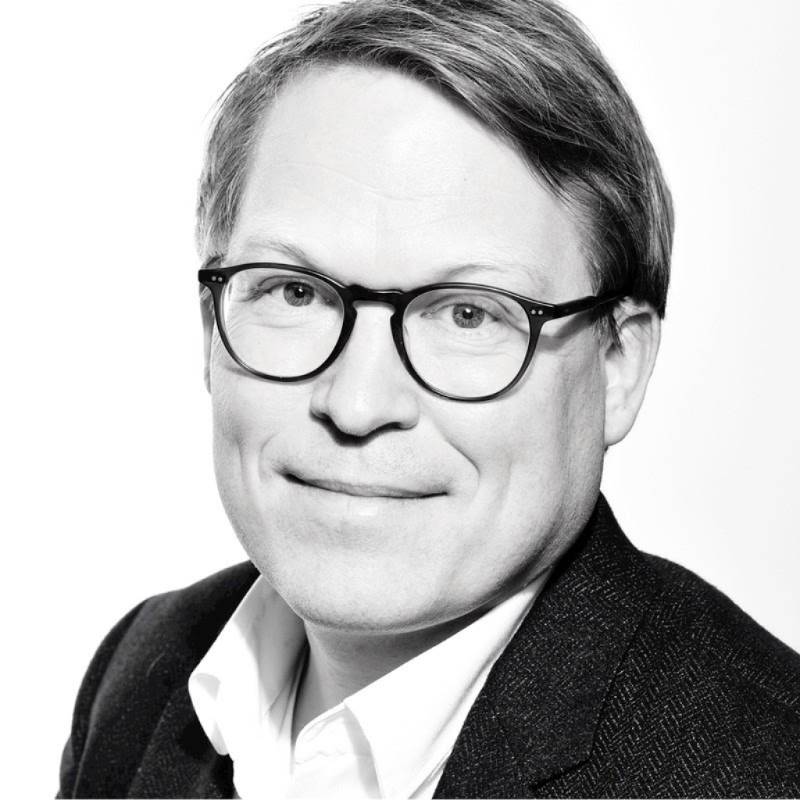 Sebastian Peters
SVP - Head of Logistics and Industrial Planning
Airbus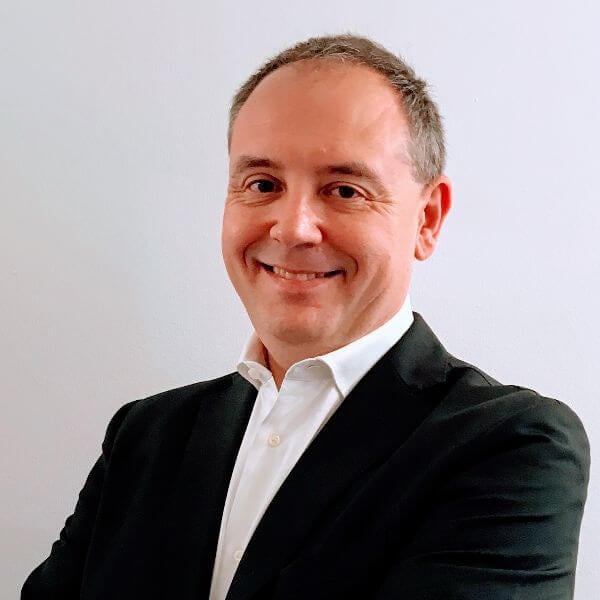 Flavio Colombini
Head of Integrated Business Planning
Pirelli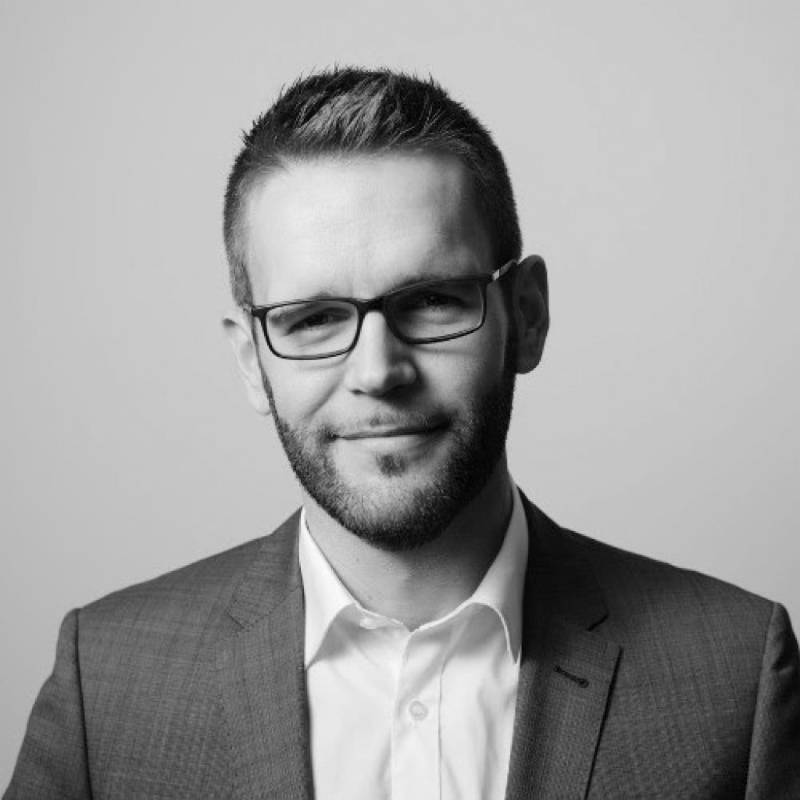 Tobias Bloecher
Director Global Supply Chain Management
Pepperl+Fuchs
Industry Roundtables — 1 hour
April 20, 2021 17:20 GMT+2
Rethinking CPG Revenue Management in an Age of Digital and AI
Uncertain times and rapidly changing consumer trends add a layer of complexity that calls for redefining established revenue management processes. In this panel, revenue management leaders from CPG companies will share their expert opinions on what this process will look like in the near future. And how AI and ML are set to improve revenue planning by sensing, analyzing, and shaping commercial activities such as pricing and promotions to optimize an organization's commercial potential.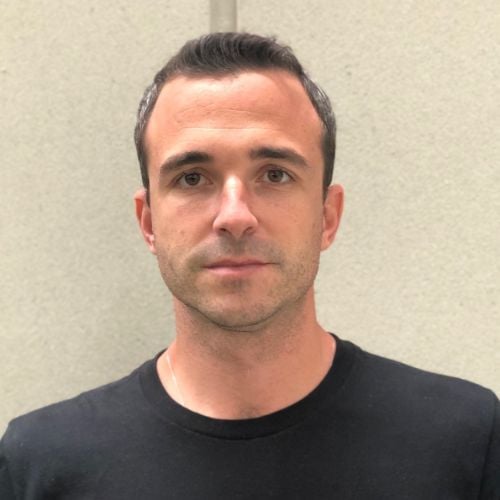 Bruno Marsillac
Global Revenue Management VP
AB InBev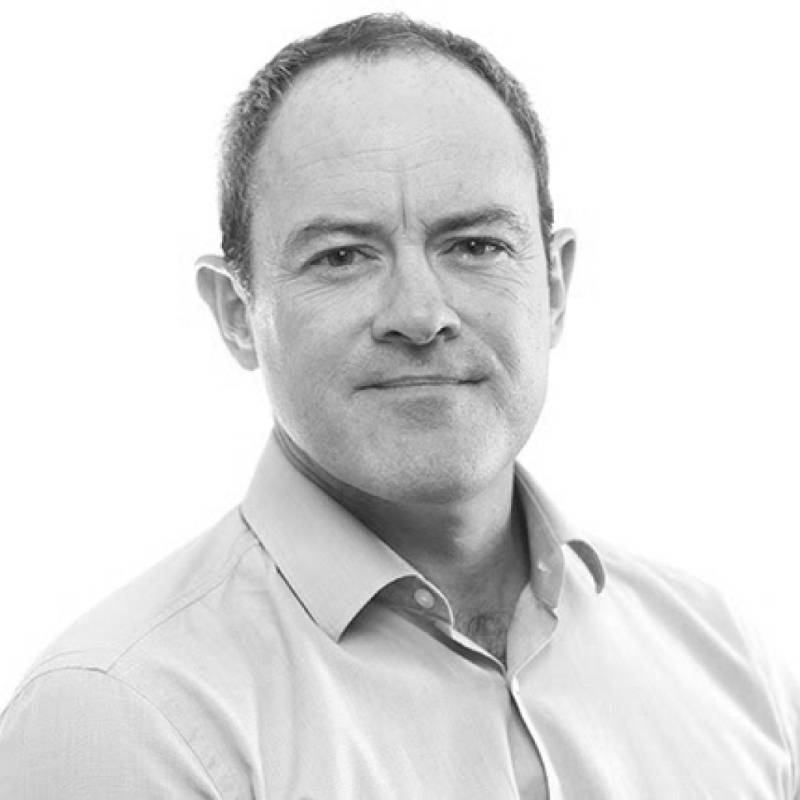 Colin Lenaghan
Global SVP Net Revenue Management
PepsiCo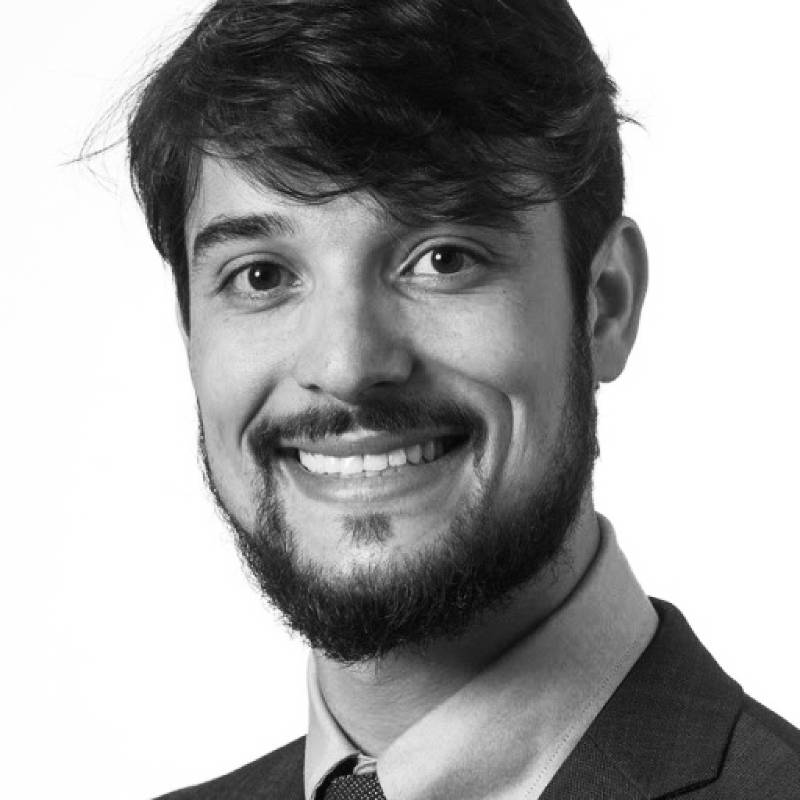 Victor Farnese
Associate Director Revenue Management
Kraft Heinz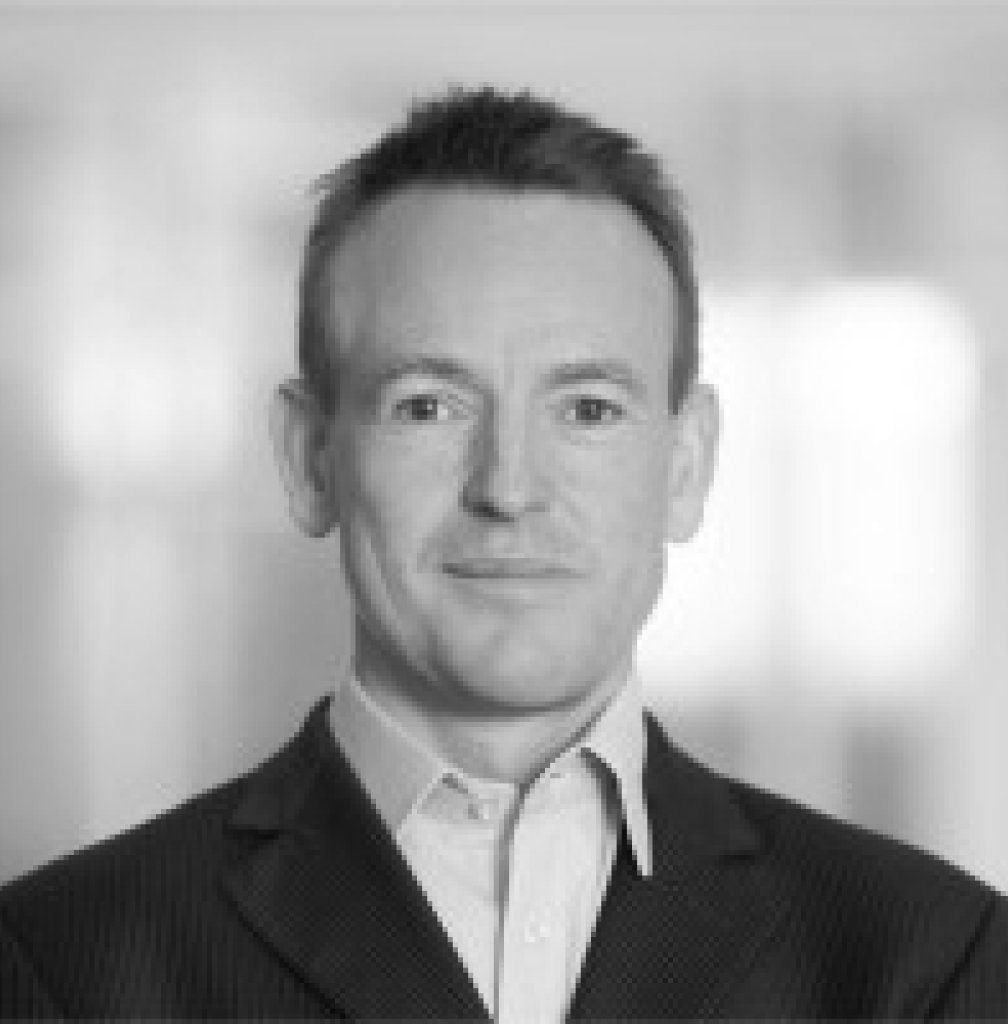 Andy Groves
Global Head of Sales & Commercial Development
Nestlé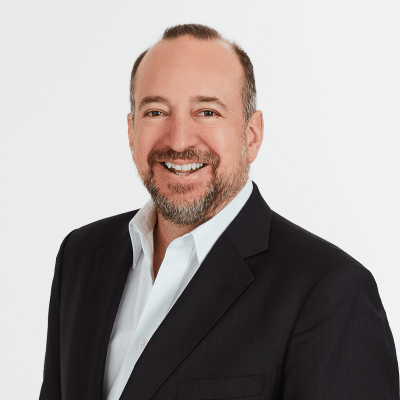 Francisco Crespo
Strategic Revenue Management Advisor
FT 100 companies
April 20, 2021 17:30 GMT+2
IBP across Industries Verticals
Volatility in the supply chain and manufacturing world was a given even before the pandemic. Better planning and faster decision-making have always been required to adapt to changing circumstances. But how have specific industries fared? What were the differences you could expect as an oil and gas player versus a seed business or publisher business? In connection to this, our expert speakers discuss the IBP process, its importance, and the role of technologies like o9's next-generation integrated planning platform while looking into the future and defining their next-gen IBP journey.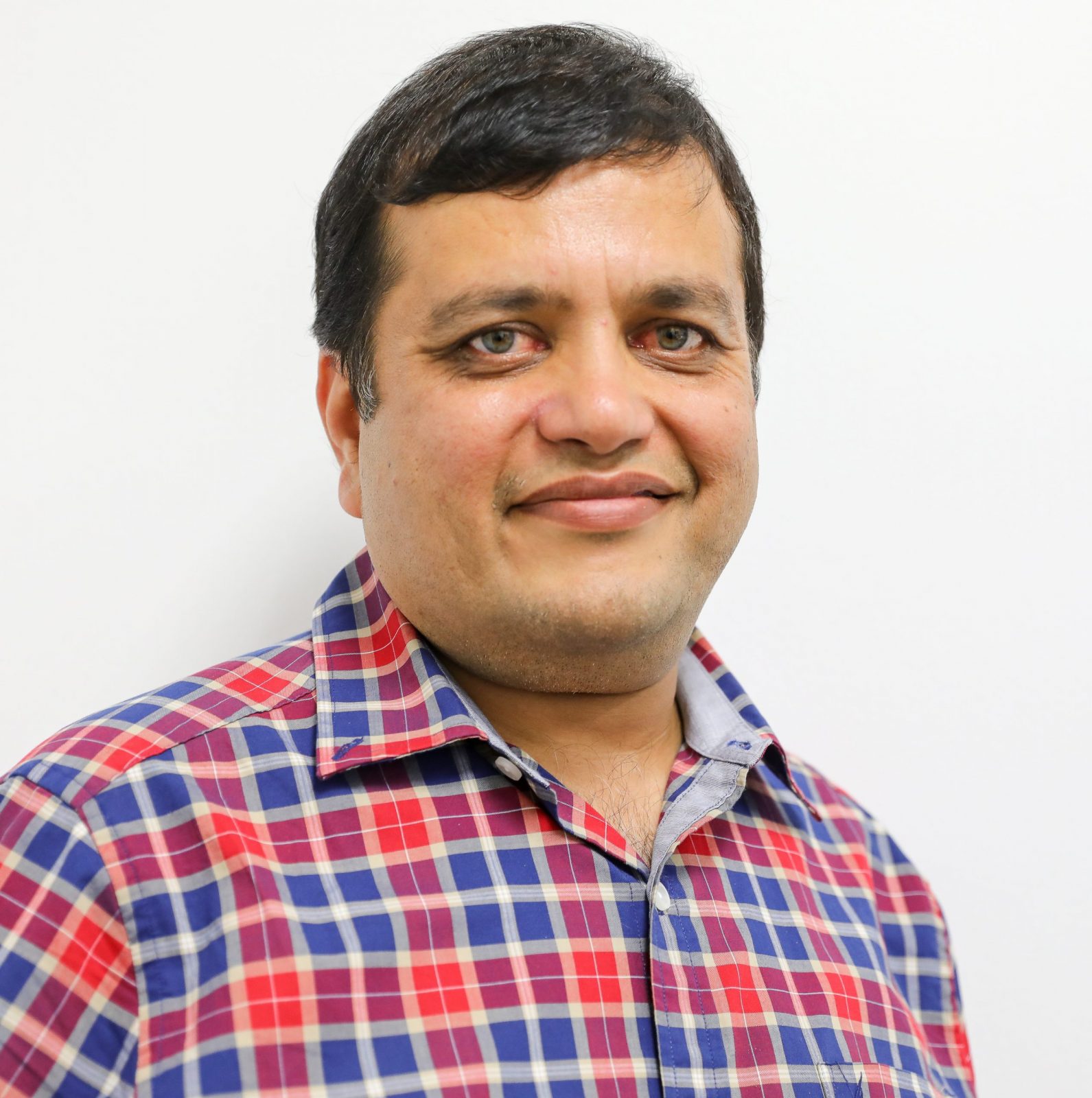 Jitendra Pahadia
Senior Director - Information Technology
Intuitive Surgical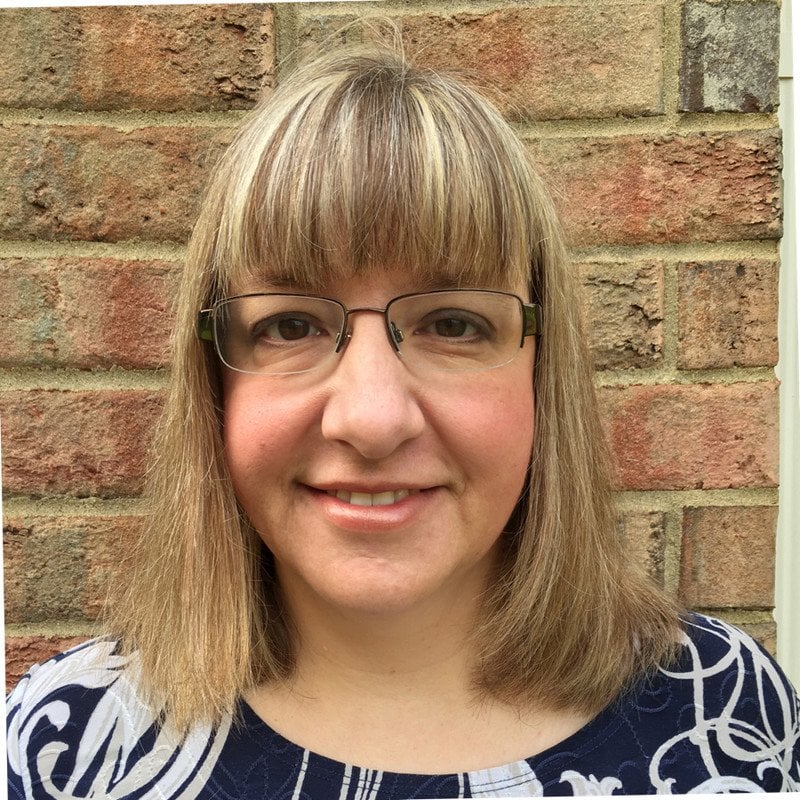 Melody Stevenson
Director of Demand Planning
Bridgestone Americas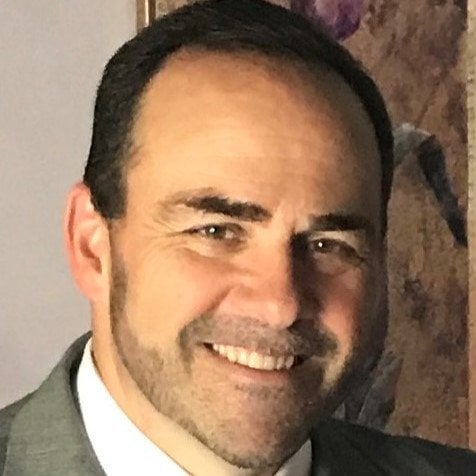 Michael Scheuring
Director of Supply Chain Systems
Pearson
April 20, 2021 18:30 GMT+2
Accelerating digital transformation: How to use Digital Process Prototypes to deliver over 10x ROI
With increasingly complex supply chains and frequent demand and supply shocks, companies are actively turning to digital transformation to build enterprise agility and resiliency. Hear insights from industry leaders on how companies can use low-risk digital process prototypes to accelerate capability development and time to value.
Jason Clark
VP of Industry Strategy
o9 Solutions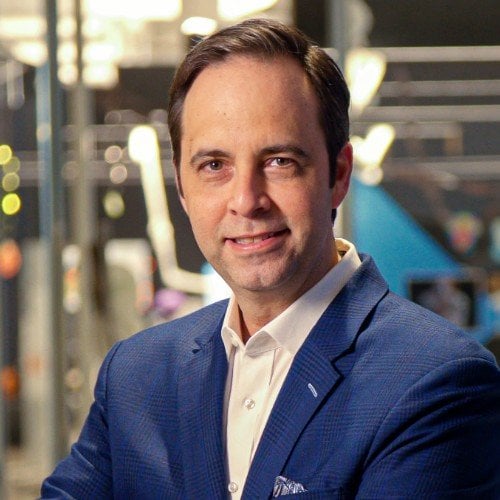 Fred Bauman
Vice President, Industry Strategy
o9 Solutions
April 20, 2021 18:50 GMT+2
Virtual Networking with Executive Council
Enjoy peer-to-peer connections and have your voice heard on top-of-mind issues. Explore curated content and exclusive access to 'o9 Talks''—a catalog of insightful videos where o9 clients explain their digital transformation experiences.
April 20, 2021 19:20 GMT+2
Digital transformation: Lessons from the innovators
Our digital brain is showing companies that innate potential can become a daily reality. But we always strive for better. In this session, we will talk about what is in store for the digital brain. And the refinements and enhancements needed to preserve the platform's powerful capabilities, safeguarding organizations against an ever-shifting climate of variability and demand. This product roadmap will showcase how companies using o9's Digital Brain will stay as efficient and profitable as possible, and define the future of digital transformation.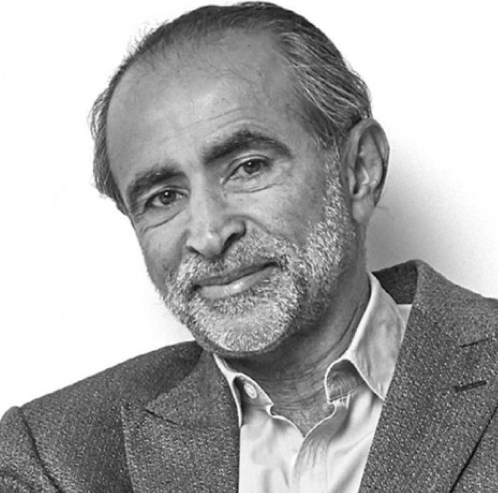 Sanjiv Sidhu
Co-Founder and Chairman
o9 Solutions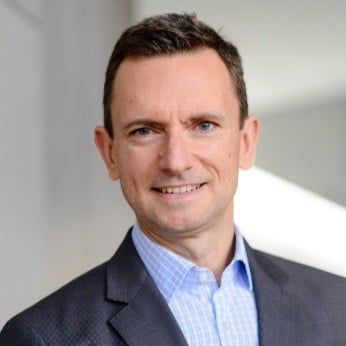 Patrick Lemoine
VP Industries
o9 Solutions
Day 3 – Wednesday – April 21
April 21, 2021 07:00 GMT+2
How to build a Digital Brain – A technology view
Companies are facing rapid change and data generated in abundance. From traditional sales to subscriptions, product sensors, and real-time track and trace in operations, we see how many companies are data-rich but insight-poor. In this session, we introduced o9's Digital Brain's capabilities for transforming data into knowledge, analytics, and planning to improve decision making. But we also showcased o9's continued efforts in improving and refining the platform to future-proof its capabilities further. This continued innovation effort will ensure that companies using o9's Digital Brain stay as efficient and profitable as possible, while defining the future of digital transformation.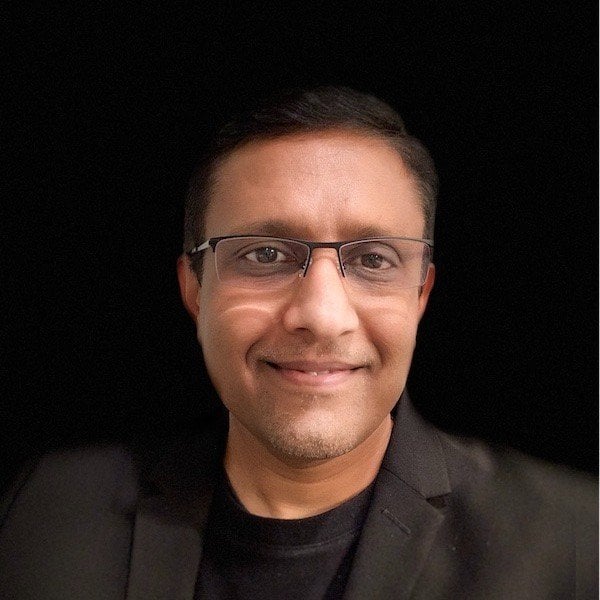 Umesh Arasu
EVP of Product Management
o9 Solutions
April 21, 2021 07:45 GMT+2
Connecting the dots: Planning like never before
Changes in business environment and hyper-connected supply chain requires a new way of managing the global supply chain. Thanks to advances in technologies and shifts to digital transformation, it is now possible to run the planning processes like never before. Combining Samsung SDS's practices in global supply chain management and o9's AI powered digital transformation platform, SDS drives the digital transformation for customers in supply chain management with the best-of-breed solution offering. We will discuss what is possible like never before and what we can achieve in the digital transformation in SCM.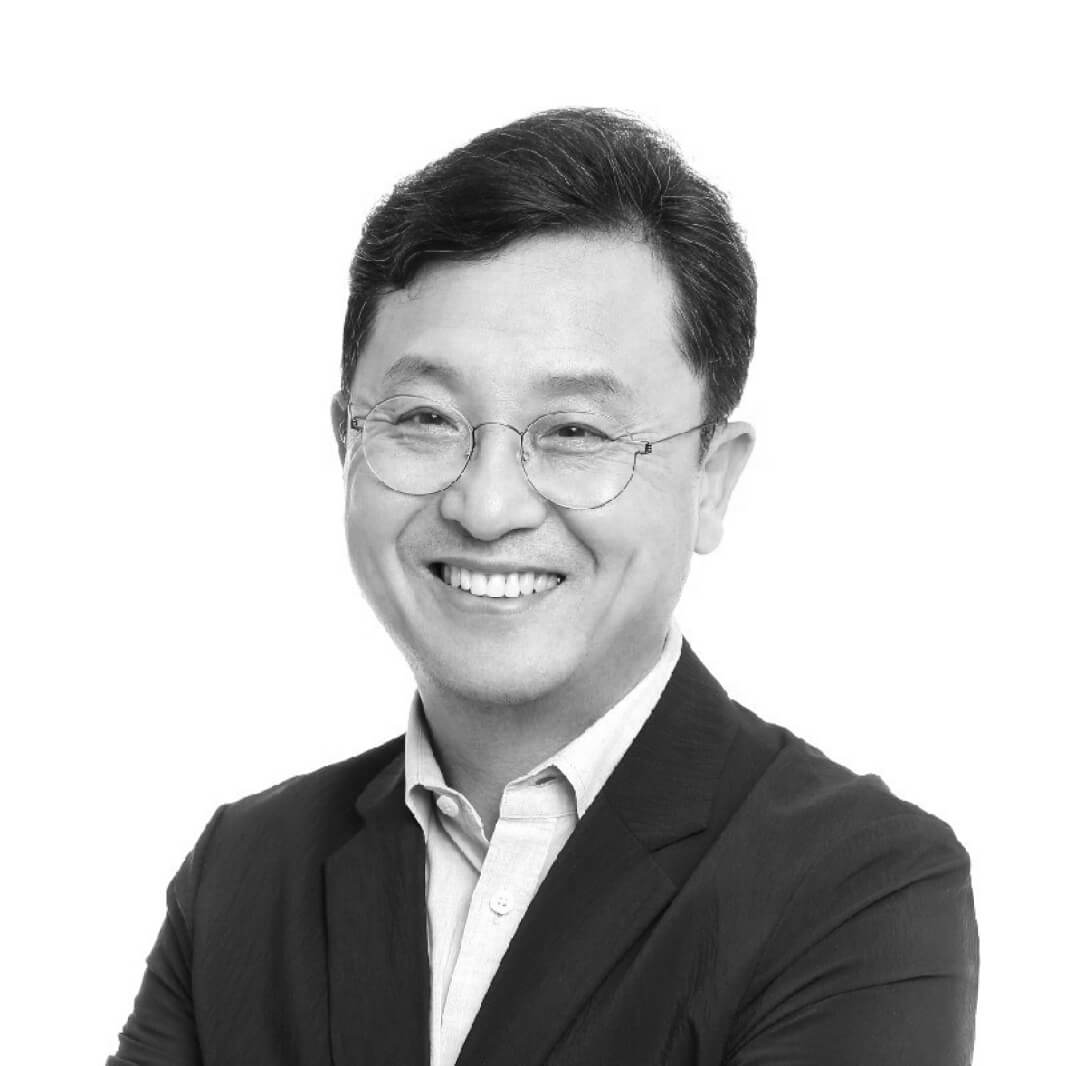 Hae-Goo Song
Senior Vice President
Samsung
April 21, 2021 08:15 GMT+2
The importance of IBP in a world of uncertainty
Organizations in the APAC region were the first to respond to the COVID crisis and were again the first to operate in a post-COVID world. In this panel, leaders from the APAC region will share valuable insights on the importance of IBP, and in particular scenario planning, in navigating a global crisis.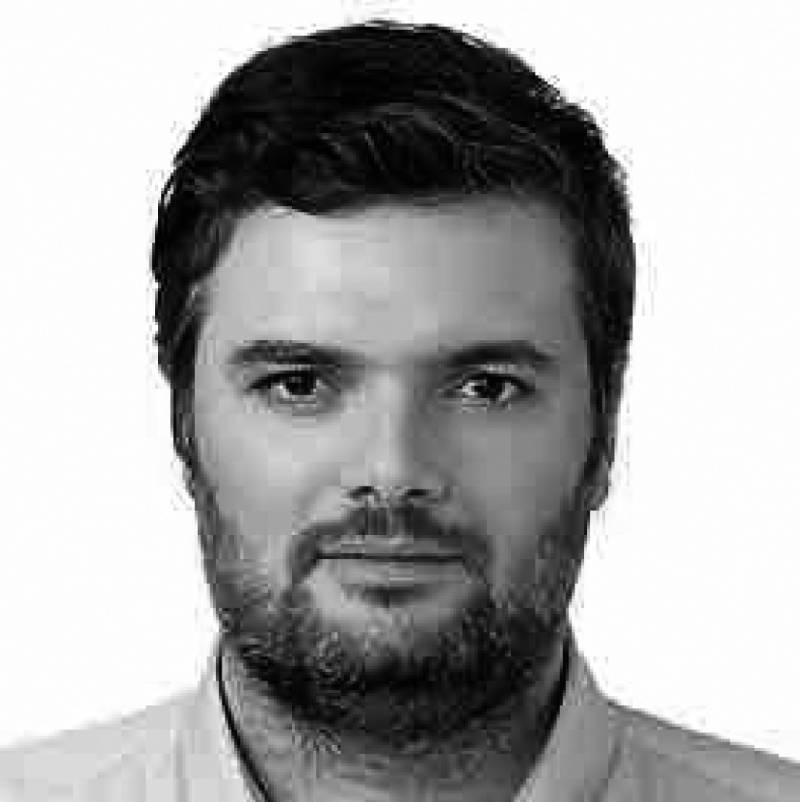 Rodrigo Rodrigues
Vice President, Logistics
AB InBev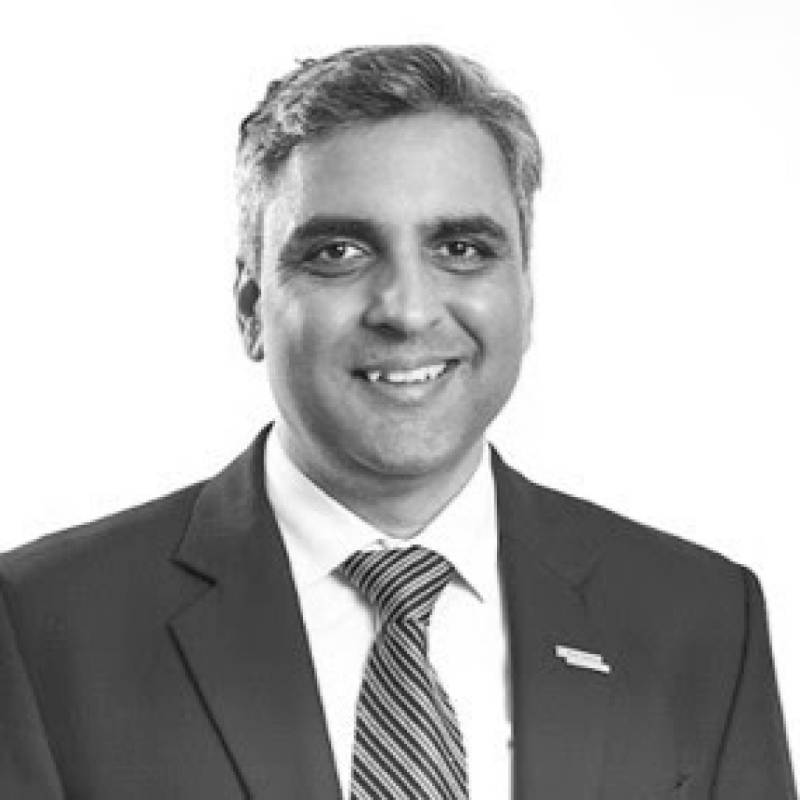 Rahul Teotia
Executive General Manager & Group Chief Supply Chain Officer
Pact Group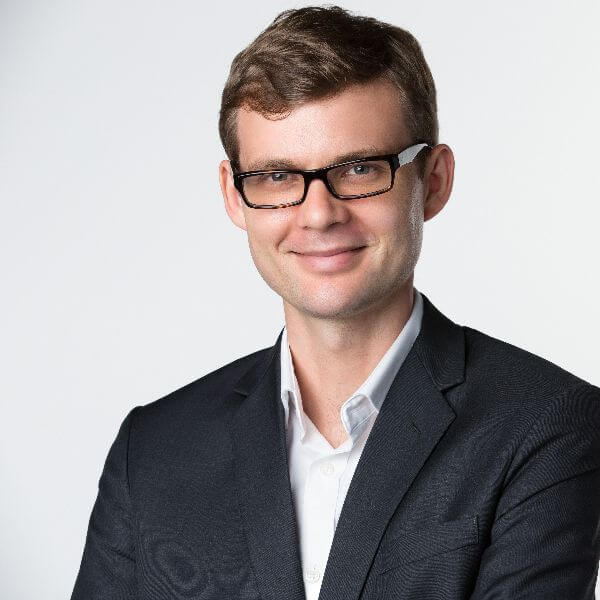 Radu Palamadiu
Managing Director
Alcott Global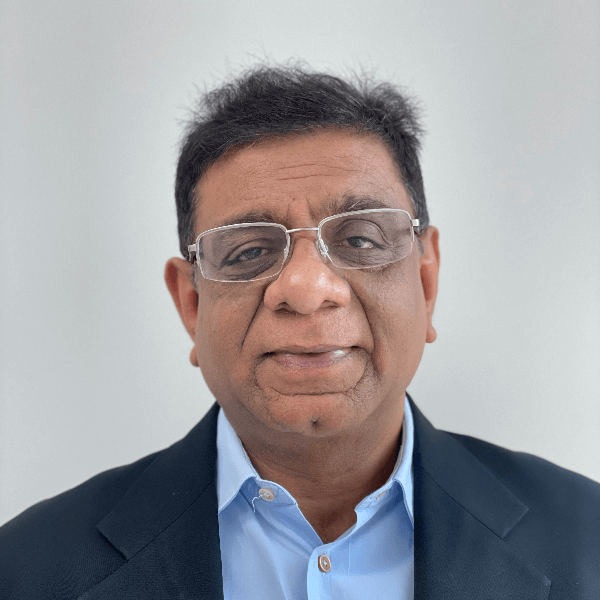 Vikram Agarwal
Strategic Advisor
Dole Packages Foods
April 21, 2021 09:00 GMT+2
AI technology for demand and supply planning transformation in China
Since the outbreak of the COVID-19 in 2020, many Chinese companies have experienced a series of problems such as labor and material shortages. As the country begins to recover, spurring production activities, the global supply chain is now rapidly recovering and rebuilding. AI technology has been adopted in various industries all over the world to deal with crises. And leading companies in China have also begun to explore the use of AI technology for more accurate demand forecasting and more complex supply network planning to deal with future uncertainties.
Language: Chinese with English Subtitles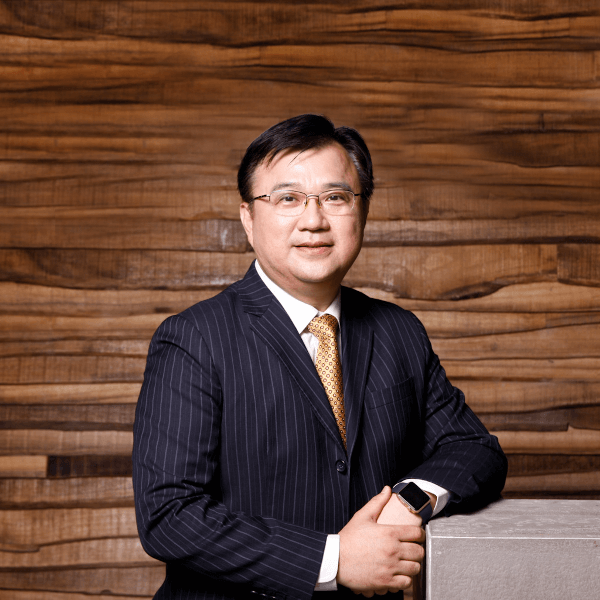 Roland Chong
CEO
Supply Chain Company Co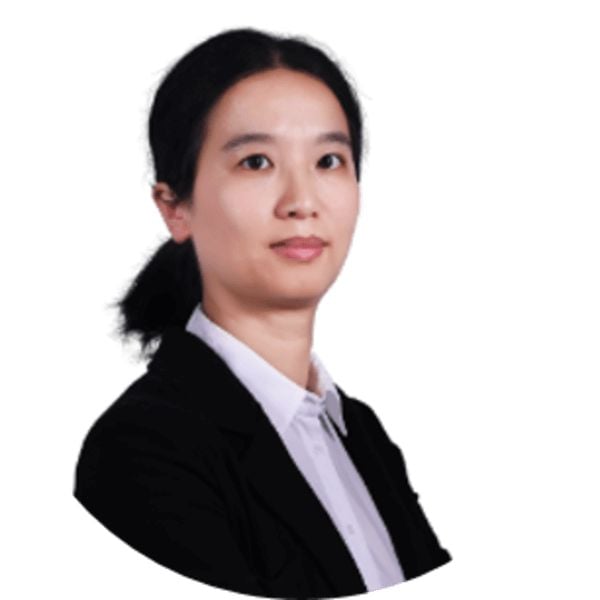 Ping Deng
Manager of Supply Chain
Schaeffler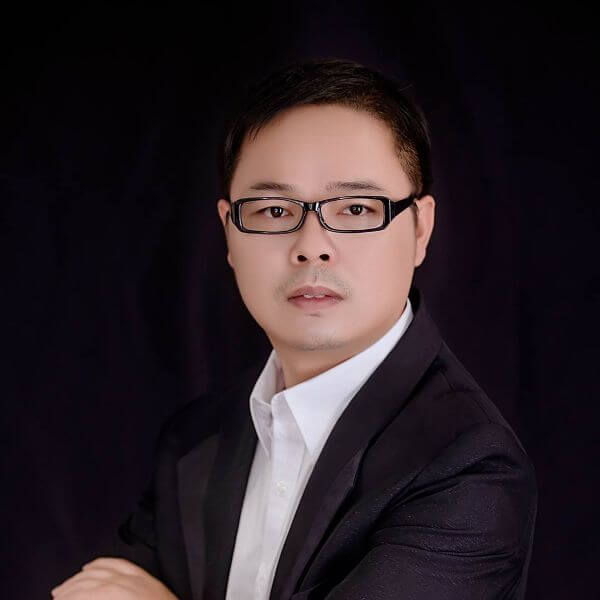 Ji-Bao Yang
VP of Supply Chain
Unilever North Asia
Seaken Hong
Tech Planning Associate Director
AbInBev China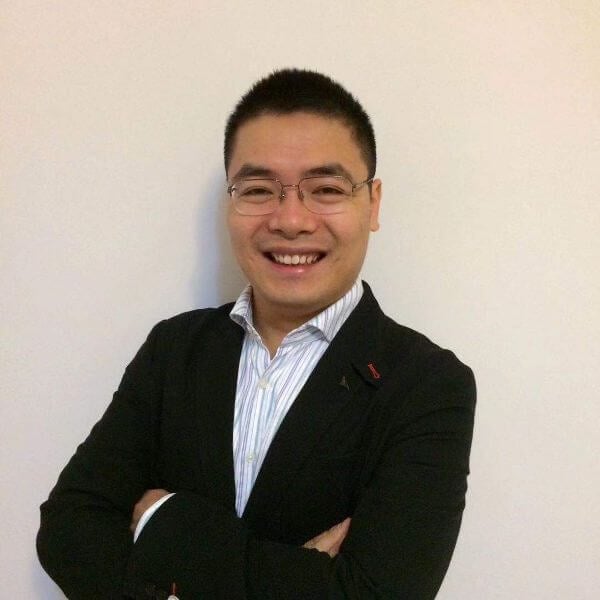 Justin Ge
Director of Supply Chain
Carlsberg
April 21, 2021 09:45 GMT+2
DX in the distribution industry. Data and supply chain management in Japan
In order to achieve DX in the distribution industry, it is essential to adapt various digital technologies (demand forecasting, optimization, visualization, efficiency/automation, simulation) to commercial distribution, logistics, finance, and BPO, and make them seamlessly visible. Digital SCM services aim to maximize sales and minimize costs by eliminating dependency to humans, through facilitating supply chain innovation. In this session, we will introduce the key points of digital SCM service provided by Marubeni and its implementation cases, and discuss the future of digital SCM with supply chain experts.
Language: Japanese with English Subtitles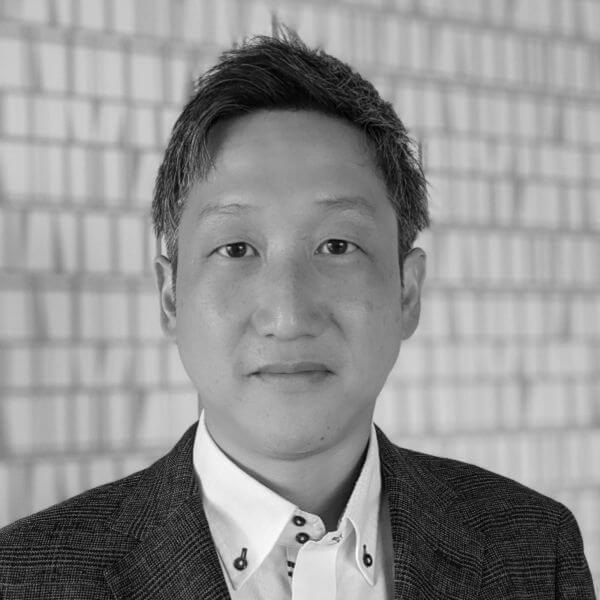 Jun Watanabe
Digital Supply Chain Management Manager
Marubeni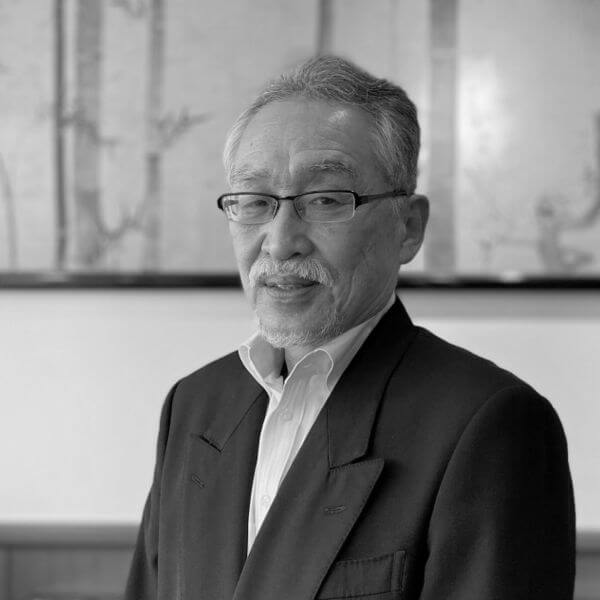 Hiroshi Nishikawa
Former CIO of JFE Steel Corporation. Executive advisor
o9 Solutions Japan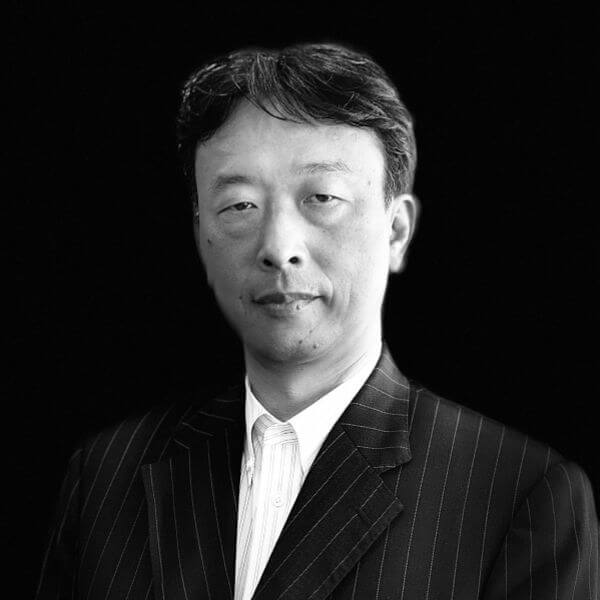 John Otsuki
Pre Sales Director
o9 Solutions
April 21, 2021 10:30 GMT+2
Enjoy peer-to-peer connections and have your voice heard on top-of-mind issues. Explore curated content and exclusive access to 'o9 Talks''—a catalog of insightful videos where o9 clients explain their digital transformation experiences.
Gain personalized insight from our partners.
Chat to industry-leading businesses, one-to-one, or book a meeting. Discover how they're using o9 and discuss your challenges.
Knowledge is Power:
Turn data into knowledge
Discover how to turn data into knowledge. Learn how to use these insights to improve planning and decision making processes through market and enterprise knowledge models.
Leverage and Scale:
Algorithms and Analytics
Learn about advanced analytics use-cases in planning and decision making and how to scale these in a global organization.
Planning and decision-making
in digital transformation
Hear how knowledge and analytics can be used to digitally transform all planning processes, from revenue management and IBP, to supply chain planning, demand forecasting, and more.
Future of work:
Digitally enabled workforce
Find out how internal roles such as account manager, procurement rep, operations, and sales teams will change in the future. We will reveal the power of the digital assistants connected to the enterprise's digital brain.
An introduction to the
digital brain for the enterprise
It's 100% free! | Your details are safe with us.