Published: October 30, 2023
Reading time: 14 min

Alberto Fabregat
Vice President Presales EMEA & APAC at o9 Solutions, Inc.
The Impact of Generative AI on Planning and Decision-Making
Part I: Stories of Transformation
Part II: Industry Deep Dives
Part III: Next-Gen Technology
Published: October 30, 2023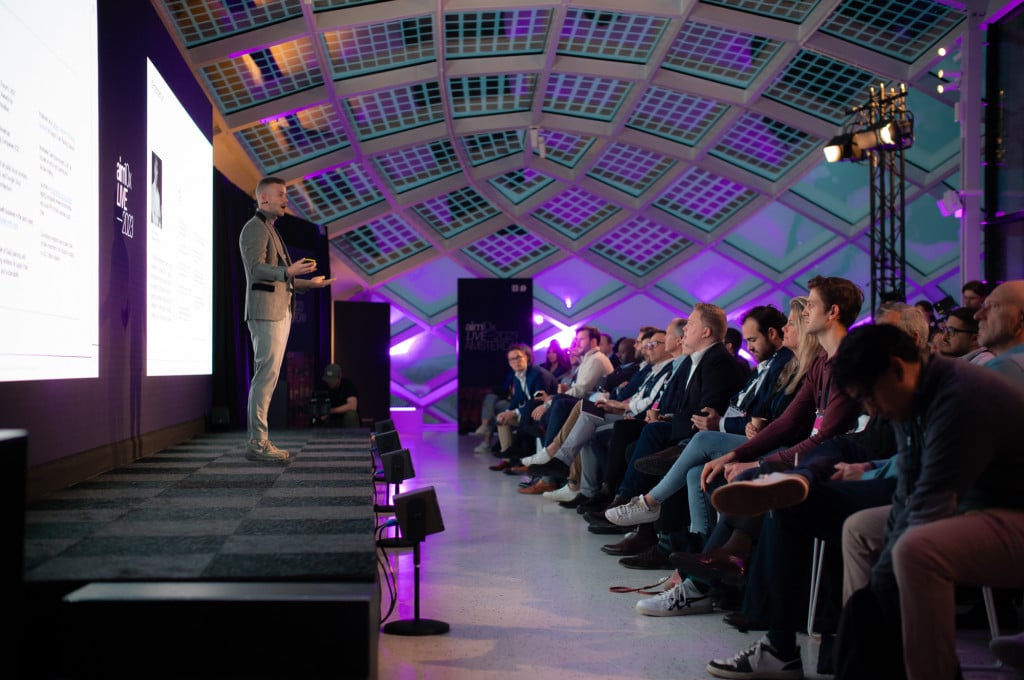 aim10x live Amsterdam—the third-to-last stop on o9 Solutions' 2023 event tour—brought 200+ global planning leaders and industry experts together under one roof for a one-day event. Its purpose was to explore what's possible through the transformation of planning and decision-making—a topic quickly garnering the attention of boardrooms as they realize its potential to capture hundreds of millions of dollars in value every year.
The event was divided into three segments, each providing an opportunity for speakers to share a perspective on planning and decision-making transformation through the lens of implementation, industry trends, and technology.
The Impact of Generative AI on Planning and Decision-Making
The advent of generative AI signals a potentially tectonic shift in the global economy. Massive adoption at an unprecedented rate has left business leaders eager to leverage the technology but also with more questions than answers.
To set the tone of the event, o9 Solutions' Chief Revenue Officer Stephan de Barse took the stage to explore the opportunities and quantitative benefits of leveraging the content-generation technology across the four major categories of a planning and decision-making transformation journey: Education, Implementation, Continuous Improvement, and Value Creation.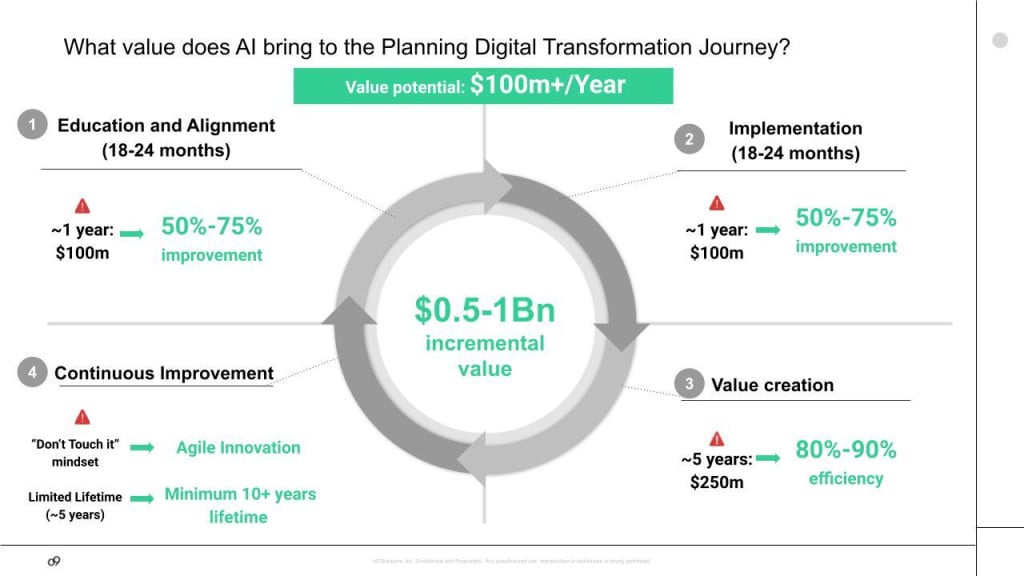 Part I: Stories of Transformation
The first segment of the event began with speakers from several of o9 Solutions' clients discussing their companies' planning and decision-making transformation journeys. Each organization, hailing from a unique industry and at different stages of their transformation, provided the audience with a comprehensive view on the subject.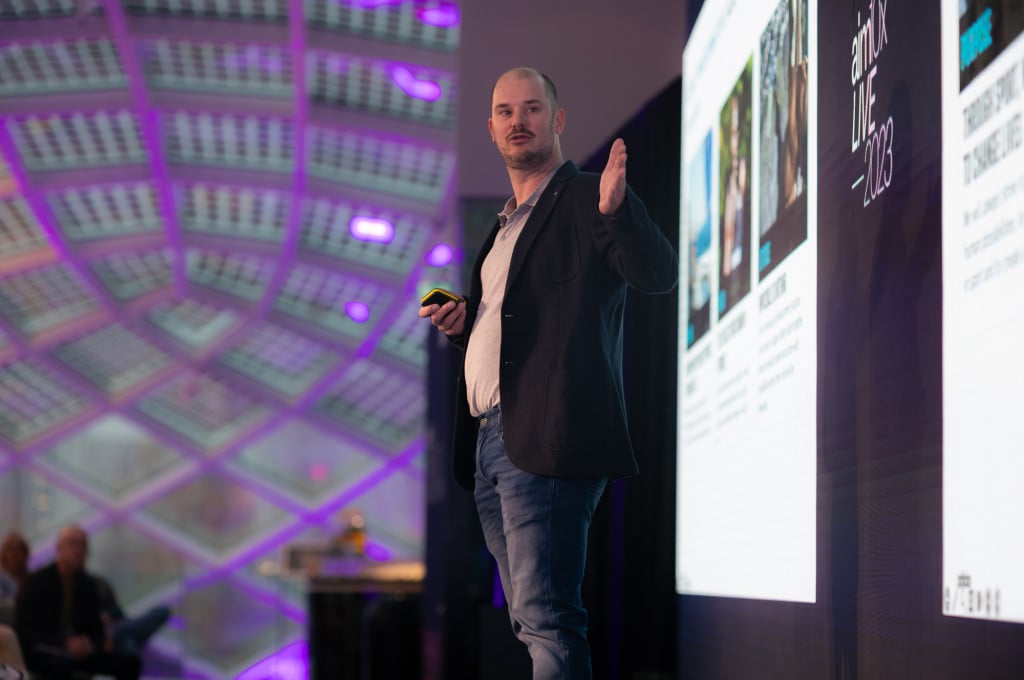 Paul Tips, Director of Product Ownership and Planning at Adidas, kicked off the event by delving into the details of the company's visionary program aimed at strengthening its direct-to-consumer operations.
Central to this initiative is the transition to data-centric practices, with Adidas incorporating a variety of digital strategies such as Allocation and Replenishment (A&R), Options and Assortment Planning, and Pricing and Markdowns. Currently, the spotlight is on refining A&R to introduce automated, scalable, and user-friendly solutions that enhance inventory management across different channels, utilizing AI to anticipate demand and assign priority based on potential impact.
However, the focus of the discussion was redirected towards the crucial aspects of project resourcing and governance. Paul emphasized the significance of assembling a devoted team comprised of members from both the business and IT sectors, backed by sponsors and a Steering Committee (SteerCo) team from each area. He underscored the necessity of syncing up with other major initiatives like Trans4RM (S4 transformation), aiming to synchronize transformation efforts and generate enthusiasm across the board.
When asked about the aspects of the o9 platform that stand out, Paul lauded the Center of Excellence (CoE) concept, highlighting its role in cultivating internal tech capabilities. This approach is pivotal in Adidas's transition towards an internally managed, product-led model, promising scalability and efficiency in their operations.
Anheuser-Busch InBev's Nikita Mikhaylov continued with an overview of their planning transformation in collaboration with o9 Solutions. Around 700 users leverage o9 to support their planning processes globally, with a striking 70% of the brewer's global volume now being planned using the o9 platform. This end-to-end transformation encompasses various activities: from Demand Planning, Supply Network Planning, Material Requirements Planning, to MEIO and Returnable Packaging Planning, with Supplier Collaboration soon to be integrated into their workflow.
"Service levels and inventory are at the best levels they've been in the past four years."

Nikita Mikhaylov

Supply Chain Planning Director, Zone Europe, Anheuser-Busch InBev
Nikita highlighted the tangible value AB InBev has realized post-transformation:
Touchless Planning: Achieved a 60-70% automation rate in planning processes.

Forecast Accuracy: Significant improvements noted in M+1 (by 11%), W+2 (by 30%), and Returns FA (by 10%).

Inventory Management: Accomplished a 10% reduction in inventory levels.

Service Level: For the fourth consecutive year, service levels have risen, now standing at 95.7% for 2023 YTD from a 90.3% baseline.

Network Efficiency & Execution: Both metrics exhibited robust growth, with a 10% boost in network efficiency and an 8% rise in network execution.

Solver Efficiency: The solver runtime was reduced by 60% compared to prior APO runtimes.
However, like any substantial transformation, AB InBev encountered challenges. A notable obstacle was the initial talent shortage due to prior dependence on Excel-based solutions. To address this, AB InBev established a Center of Excellence (CoE) dedicated to o9 and invested significantly in training their planning community.
In the rapidly changing automotive industry landscape, automotive supplier Marelli explained how they are transforming their end-to-end Sales, Inventory and Operations Planning (SI&OP) across all 7 divisions, 130 plants, and 15 ERPs.
Marelli's Marco Gian explained that this industry is prone to a lot of uncertainty, causing a substantial bullwhip effect. Their first priority was to get the right level of visibility into demand, which they achieved by using analytics to cross-reference OEM demand (EDI) signals and eliminate inconsistencies.
They then went into creating a robust translation of the demand into supply plans. This ensured their tier-2 suppliers received accurate forecasts, stabilizing the whole value chain so that they could secure supply for their end products.
Key learnings from Marelli's journey with o9 include:
Embracing a staged implementation approach, introducing value every 3-6 months. This involves sequencing divisions and plants, giving precedence to the mature ones.

Acknowledging the significance of change management by engaging all stakeholders, ensuring adherence to global standards while accommodating local requirements.

Building a central Supply Chain CoE team which aims to be ahead of the curve by building a global template to drive standardization of best practices while at the same time working with the plants to ensure local requirements are satisfied and driving change management.

Prioritizing data standardization throughout the phased deployment.
Marelli maintains a focus on financial results, which include increased inventory turnover and cost savings, while at the same time gaining improved visibility, standardized processes across divisions, an improved collaborative approach, and clear operational protocols.
Arla Foods, the world's leading dairy company, has embarked on a transformation journey with o9 Solutions to overhaul its entire European commercial organization, encompassing approximately 1,200 team members.
"We want our planners to use the insights they gain for better decision-making. It's a massive transformation for 1200 people using the platform."

Tuomas PenttinenHead of Net Revenue Management for Europe at Arla Foods
Tuomas Penttinen, the company's Head of Net Revenue Management, took the stage to explain how the objective of their transformation is to integrate all elements of RGM analytics, commercial planning, customer joint business planning, and performance tracking and ROI assessment under the o9 platform.
This venture is not only expansive in its scope but also crucial in equipping Arla with valuable insights, streamlined internal planning processes, expedited customer response frameworks, and a collaborative spirit among teams.
Part II: Industry Deep Dives
The industry deep dives featured panels of experts and thought leaders eager to discuss and share insights from the leading-edges of their respective industries. Covering the Consumer Products, Automotive, and Machinery and Capital Goods industries, attendees were able to gain a wide range of insights from within and outside their sectors.
The Consumer Packaged Goods (CPG) panel focused on the anatomy of successful transformations. Key strategies included agility, continuous end-user engagement, user-friendly planning templates, and countering external volatility with internal paradigm shifts. The main takeaway: transitioning to a digital operating model isn't just about technology but creating an agile, interconnected model spanning commercial sectors, supply chains, and finance.
"Change management is not enough to transform operations. You need to switch to a digital operating model."

Agnieszka DyduchGlobal Planning Lead, Danone
During the automotive panel featuring Jonas Gossler from o9 Solutions, Ingo Zurlo of Nexperia, and Marco Gian of Marelli, the lasting impact of chip shortages and looming challenges concerning batteries took center stage. While the industry grapples with the aftermath of recent shortages, it's evident that a return to the "old ways" is untenable. As critical chips will continue to be in short supply, batteries and their raw materials will become increasingly paramount for Original Equipment Manufacturers (OEMs).
The panel highlighted the urgent need for industry-wide standardization, from semiconductors pushing for uniform chip designs to Tier-1s advocating for consistent component blueprints. While OEMs seek to maintain vehicle configurability, they're also keen to reduce component diversity, streamlining operations. Equally, the investment in innovative planning technologies is on the rise, aiming to bolster supply chain transparency and agility. The discourse converged on a pivotal point: traditional collaboration methods are obsolete. A shift towards open data exchange, equal collaboration, and trust-based partnerships is not just preferable but essential for future success.
A panel on the Machinery and Capital Goods industry was next, with insights from leaders in the field: Christophe Mugnier-Pollet of Vestas, Sikko Zoer of Qwinn Consultancy, Manuel Michel of Olympus, and Tobias Bloecher of Pepperl+Fuchs Group.
They shared strategies to respond to supply chain disruptions, emphasizing the importance of investing in technology to understand better and quicker the demand signals from the market, and being able to quickly translate them into supply signals as well as vice-versa translate supply risks into actionable decisions.
They also have been working to secure supply by diversifying suppliers and fostering deeper two-way relationships between equipment producers and suppliers to mitigate risks, enhance innovation, and improve efficiency.
The panelists highlighted the need for agility and resilience in supply chain operations, with a particular focus on scenario planning and risk assessment within the extended network, not only looking at their internal operations.
Regarding the challenge of driving supply chain transformation in a constrained financial climate, the speakers underscored the necessity of quick wins and tangible results. They advocated for a phased approach to transformation, targeting high-impact, low-cost initiatives first. From their experiences with recent planning transformation programs, the importance of change management, talent retention, and the development of new skills stood out.
Part III: Next-Gen Technology
The final segment of the event showcased the future-proof capabilities required to succeed in today and tomorrow's complex and volatile business environment. Covering capabilities such as Generative AI, Revenue Growth Management, Sustainability Planning, and Supplier Relationship Management, attendees gained a new perspective on technology, taking home insights to integrate into their product roadmaps.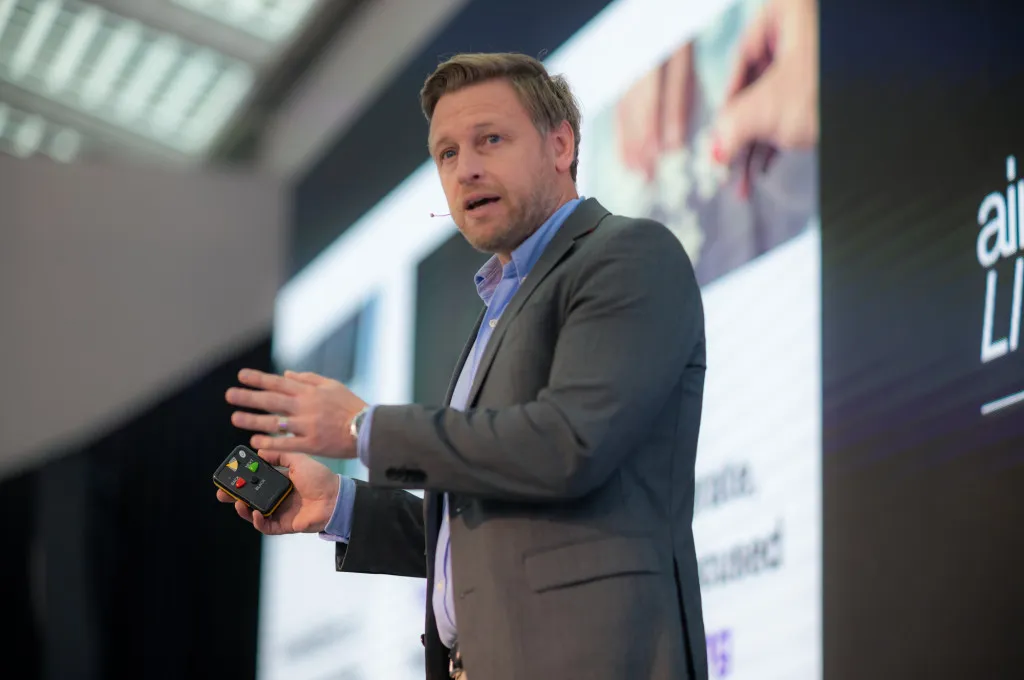 Accenture, the sponsor of the event, launched the third segment, sharing the company's vision of how generative AI plays a crucial role in shaping top-tier supply chains. During the session, Accenture's Frank Meuwissen shared that a notable transformation brought about by generative AI is its ability to revolutionize the way we handle unstructured data, which constitutes approximately 80% of an organization's data.
Frank shared several practical applications of generative AI:
Clarifying the outcomes of ML models and algorithms in user-friendly terms.

Identifying, analyzing, and acting on key insights derived from unstructured data such as market reports, news, and social media.

Utilizing the LLM to merge varied data for comprehensive explanations when querying plan outcomes.
Through Accenture's studies on gen AI's implications, he also highlighted:
Generative AI can facilitate 58% of processes.

It has the potential to free up 2-4 hours daily, amounting to a 20% time savings.

The technology may impact 7 of the 15 professions in the supply chain, necessitating a shift in skills.
Finally, he offered insights on effectively integrating the technology into an organization:
Dedicate efforts to curate and cleanse datasets, ensuring they are both reflective and unbiased.

Given the uncharted potential of AI, cultivate an environment that encourages trial and learning.

As computational resources and infrastructures can be costly, allocate sufficient funds in your budget.
o9's Adam Ben-Yousef began part three of the event highlighting the challenges faced by many commercial and marketing organizations. Despite having substantial discretionary investment pools, these entities often struggle to achieve the desired growth due to inconsistent assessment of ROI on their expenditures.
By integrating various revenue management strategies – including pricing, promotion, marketing, and assortment – into a consolidated platform like o9, companies can optimize their investments more effectively. This integration of Commercial Planning and Revenue Growth Management (RGM) with Integrated Business Planning (IBP) results in a robust digital operating model. In this model, technology facilitates the rapid exchange of crucial data between various business functions. This allows for near-instantaneous interaction with customers, fostering real-time collaboration and enhancing the speed and quality of decision-making.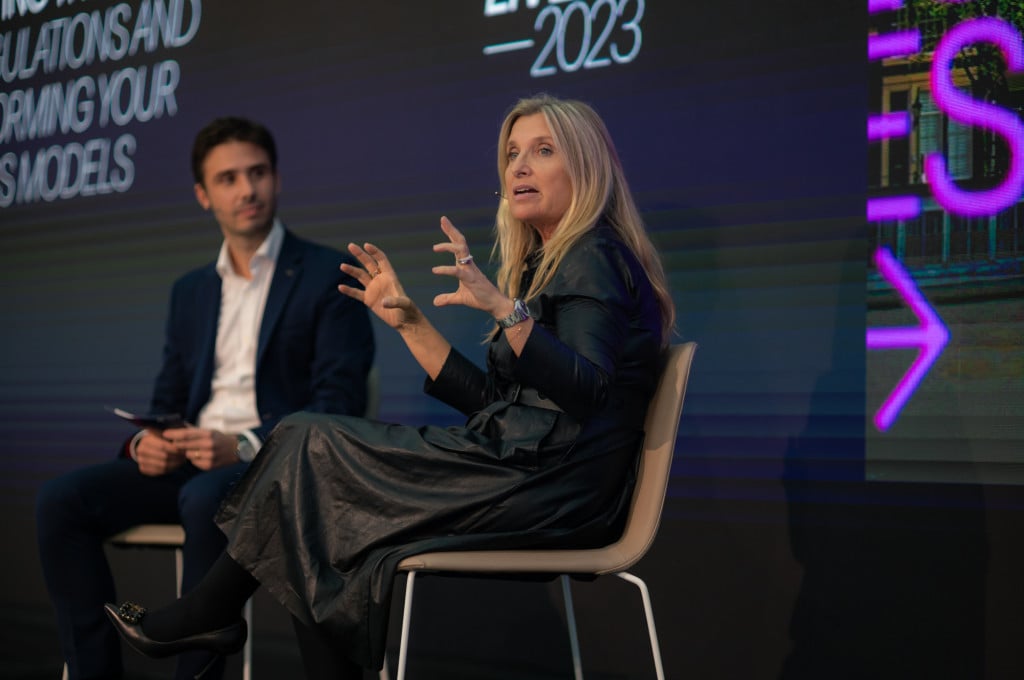 The conversation shifted to the topic of sustainability, with former Chief Sustainability Officer of Novartis, Montse Montaner and o9's Alberto Fabregat discussing the stages of sustainability integration within corporations, highlighting three primary levels:
Level 1: Retrospective Analysis - Many companies start by examining the previous year's environmental, social, and governance (ESG) impacts, offering a basic review of past activities.

Level 2: Proactive Measurement - As firms evolve, they set clear Scope 1, 2, 3 science-based ESG targets, investing in technology to measure impacts in real-time. There's a shift from secondary data sources to primary data from suppliers for more accuracy.

Level 3: Strategic Integration - In this advanced phase, companies predict future sustainability impacts and can integrate these insights into their broader planning technology and processes. This involves making decisions based on sustainability metrics, from product introductions to market acquisitions.
Montse emphasized that for effective change management, it is important to focus on the narrative to make the strategy credible and inspiring. To develop her philosophy on the relationship between healthy people and a healthy planet, one must deeply understand the company and its purpose. This understanding then guides the translation of that purpose into a sustainability strategy, showcasing its genuine value creation. The broader takeaway is that sustainability, once seen as a mere obligation, is now recognized as a strategic driver for business growth and consumer influence.
Former CTO and CIO JJ Van Oosten, alongside o9's Caspar Thomas, took the stage next to explore the pivotal role of data accessibility in unlocking enterprise value. They highlighted that while data often remains confined within legacy ERP systems, providing just a glimpse rather than a comprehensive view, the true potential lies in abstracting it from these systems. Through decoupling architecture via tools like containerization, API-data mesh architectures, and microservices, data becomes seamlessly accessible, ensuring scalability and automation.
Although this shift might seem rooted in technical complexities, the actual transformative change is a cultural one. A blend of technical expertise and strategic business leadership is vital. While technical prowess might already exist within organizations, harnessing it effectively requires top-tier leadership and a shared organizational culture that appreciates the blend of technology and business acumen. This not only supports business use-cases but also paves the way for the adoption of cutting-edge technologies, optimizing both agility and adaptability.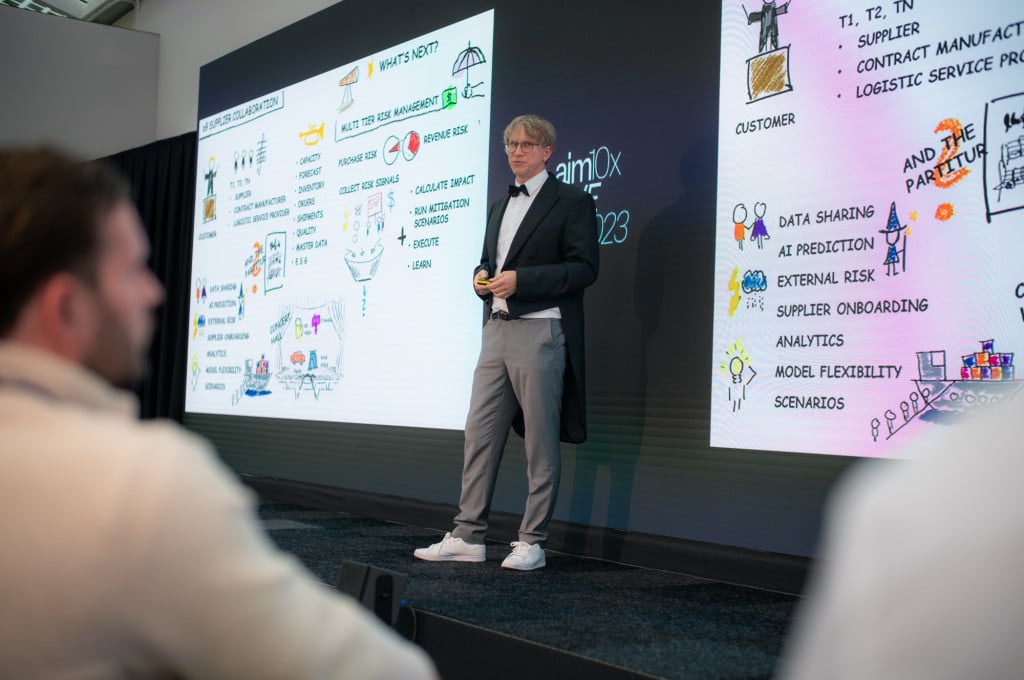 Samsung SDS's Kwang Nah and o9's Falko Feldchen joined the event next, laying out a clear roadmap for the future of end-to-end Supplier Relationship Management. Central to their vision is the indispensable need for end-to-end visibility across multiple tiers of suppliers and the deployment of collaborative planning strategies to anticipate potential disruptions. The duo pointed out that the journey to achieving full alignment with suppliers is not without its bumps, primarily due to prevalent transparency issues, hence advocating for a step-by-step, phased implementation.
Onboarding suppliers remains a significant challenge, particularly when factoring in the diverse sizes and maturity levels of these suppliers. Adding to these complexities is the current state of supplier collaboration, marked by a noticeable absence of automation and a pervasive dependency on numerous portals. Interestingly, despite the industry's substantial investments in platforms like Ivalua and Ariba, many firms continue to lean on Excel for direct procurement, shedding light on existing system limitations.
The speakers suggested that the integration of planning and procurement activities on integrated platforms such as o9 is the game-changer the industry needs. Such integrations stand to boost operational efficiency, streamline decision-making, and tap into the power of predictive analytics, ushering in a more dependable and unified approach to procurement.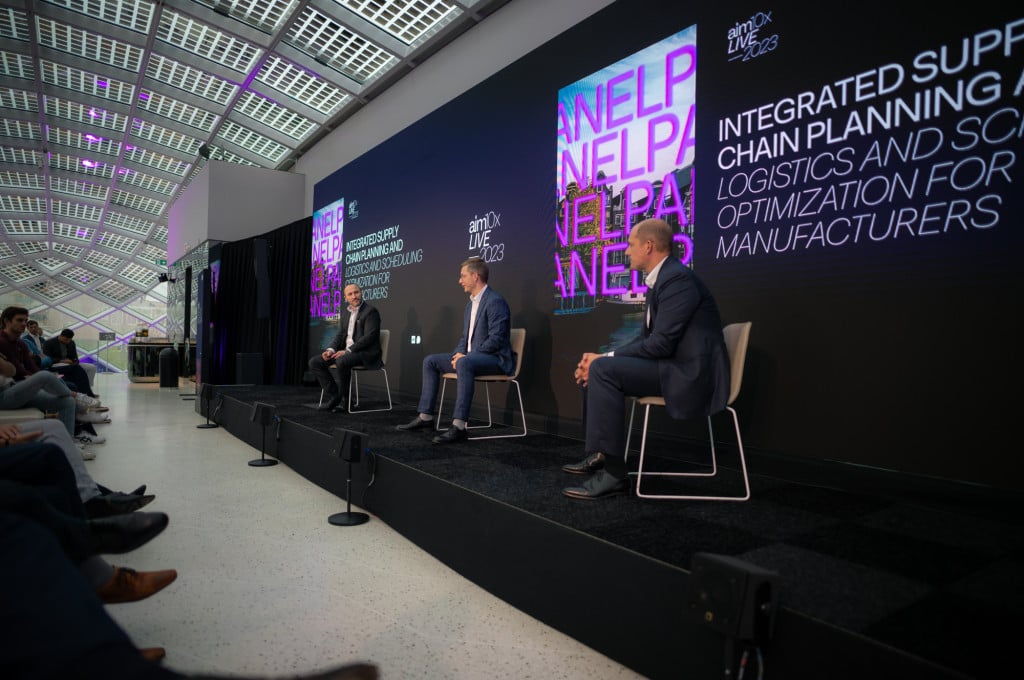 Wrapping up the day's sessions, Robert Recknagel, Tadas Jurgutis, and Tanguy Caillet focused on the intricacies and challenges of manufacturing scheduling and logistics planning. They spotlighted the innovative solutions introduced by MangoGem and Flexis, both key technology partners integrated into the o9 platform.
MangoGem presented groundbreaking methods to address intricate scheduling issues using advanced data models and meta-solvers, ensuring quicker schedules. In parallel, Flexis showcased its logistics planning and scheduling strengths, integrating detailed logistics constraints such as shipping lanes, truck schedules, and containers into end-to-end planning decisions, especially those reliant on sea freight and other logistical assets.
The discussions underscored the transformative power of such tech-driven integrations in the manufacturing landscape.
The event concluded with one-on-one networking sessions, where attendees were able to make more meaningful connections, followed by three networking experiences: a canal tour of Amsterdam, a hands-on rum distilling workshop, and a paint-and-drink event. The event concluded with a closing dinner as attendees had one final opportunity to connect, eat, and unwind after an enriching day full of insights.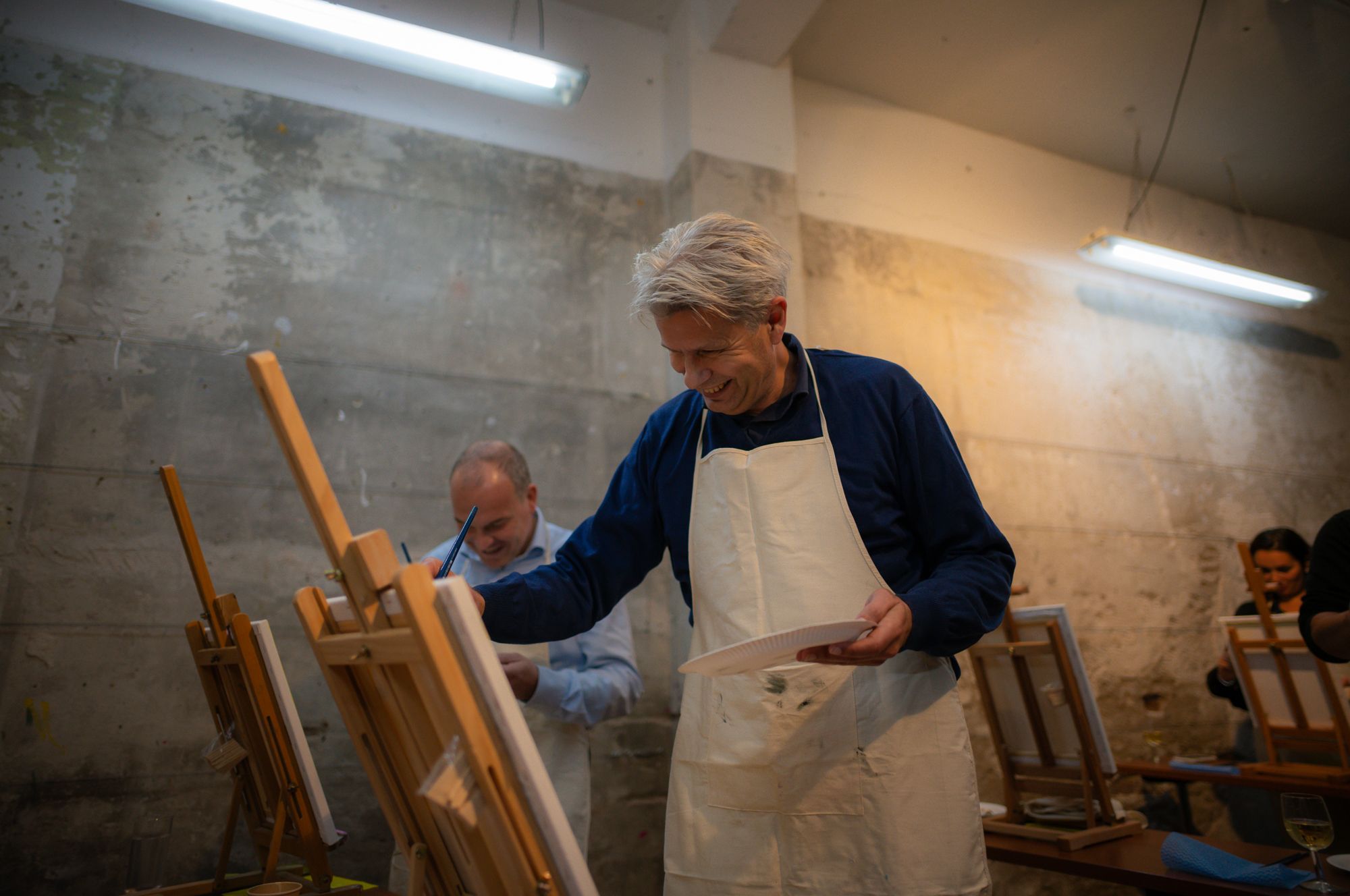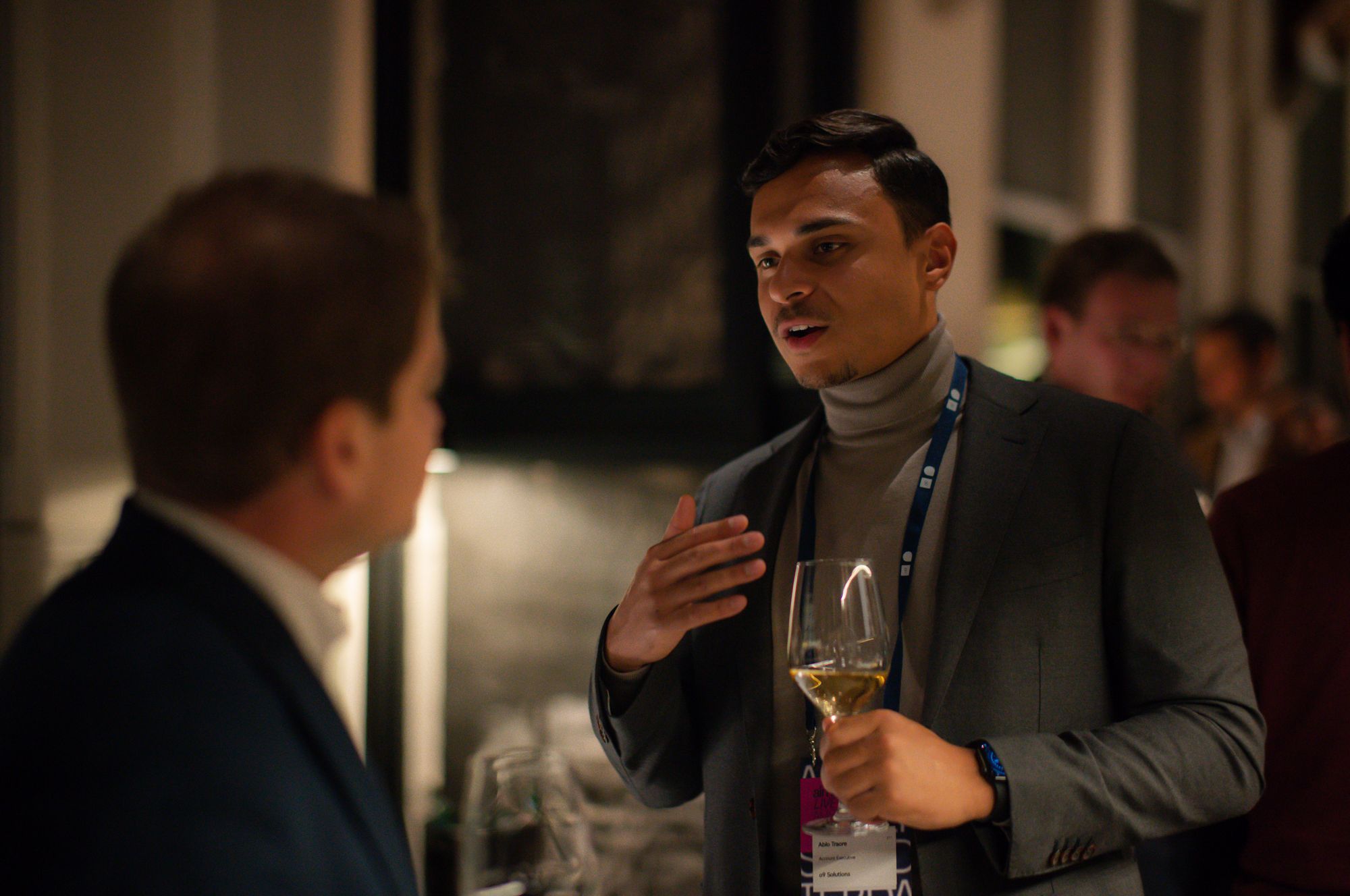 With over 200+ attendees, aim10x live Amsterdam was one of o9 Solutions' largest in-person events. But the 2023 global tour isn't over yet. There's still an opportunity to join aim10x Bangalore on November 23rd and aim10x live São Paulo on November 28th. Request to join now to connect with and learn from forward-thinking leaders at the cutting edge of planning and decision-making.
Interested in a Deep Dive on Gen AI?
Fill out the form below and one of our industry experts will promptly reach out to you to explore how your organization can leverage generative AI for better, faster planning and decision-making.
About the author

Alberto Fabregat
Vice President Presales EMEA & APAC at o9 Solutions, Inc.
Alberto is a fervent advocate for the power of planning and decision-making technology to create ripples of positive impact on both society and our planet. Overseeing pre-sales across EMEA and APAC, he brings over a decade of experience in Planning and Strategy Consulting. With a background in helping companies optimize their supply chains and embrace innovative technologies, his expertise spans Digital Strategy and Integrated Business Planning, with a broad industry footprint that includes Consumer Products, Retail & Apparel, and Manufacturing.